The secondary market is defined as a marketplace where financial instruments that were issued previously are bought and sold. These include futures, options, bonds, stock, and also the loans which are sold to investors by a mortgage bank.
In some cases, the secondary market is used to describe a market for assets or used goods or alternative use by an existing product.
Meaning
In simple terms, the secondary market is described as a financial market where the securities that are already owned by an investor are bought and sold. Several other names like popularly know the secondary market
Stock market
Aftermarket
Follow on public offering
One of the most popularly traded securities is stocks, and besides these, you will find other types of secondary markets as well. Investment banks, as well as individual and corporate investors, can deal in buying and selling of bonds and mutual funds.
For the general investor, it is an efficient marketplace for trading securities, and for a company, it is a monitoring and controlling channel.
Examples of secondary market
Prime examples are national exchanges like NSE (National Stock Exchange), LSE (London Stock Exchange), NASDAQ, and NYSE (New York Stock Exchange).
If an investor wants to buy shares of a company, he will have to do so from a secondary market similarly when he wants to sell then he will have to do so again in a secondary market.
Functions of Secondary market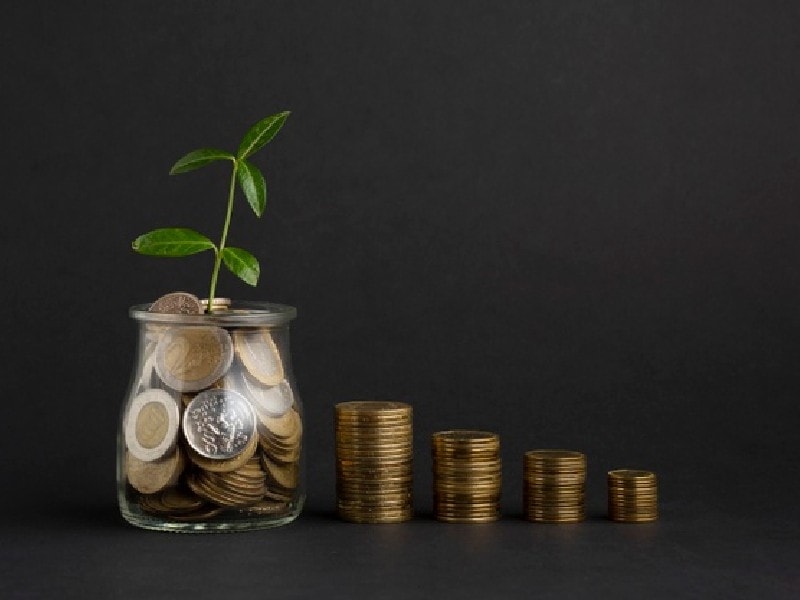 The functions of the secondary market are as follows-
1. Is an economic barometer
It is an economic barometer that can measure the economic condition of a country effectively.
It is considered a reliable tool as every change in the economy is reflected via the share prices.
2. Pricing of securities
Supply and demand forces determine the price of securities.
The constant valuation in the secondary market provides instant information that is utilized by both the buyer and seller as per his wishes
3. Liquidity
The main function of a secondary market is to provide a marketplace ready for liquidity. The presence of this marketplace is an assurance in itself that their investment can be converted into liquid cash whenever they need it.
4. Spreading of the equity cult
It ensures wider share ownership by educating the interested parties about investments, ensuring better trading practices and regulating new issues thus spreading of the equity cult
5. Safety of transactions
The secondary market is regulated, and its dealings defined as per the legal framework. It ensures a haven for the investor so that they can get a fair deal.
6. Marketability and liquidity to existing securities
The first and foremost function of a secondary market is to offer marketability and liquidity to the existing securities. It allows an investor to invest, disinvest, and reinvest.
7. Allocation of capital
The shares of organizations that are making profits are quoted at high prices and are traded actively so that it becomes easy to raise fresh capital. The secondary market enables better allocation of capital to profitable channels
8. Have a say in economic growth
The secondary market indirectly promotes capital formation and has a say in the economic growth of a country.
As the securities are traded, the savings get channelized into investment avenues. This results in capital formation.
9. Offers scope for speculation
The secondary market offers scope for speculation in a controlled manner within legal boundaries.
10. Promotes the habit of investment and savings
It seems very lucrative to an investor as you can trade for the short term and earn some quick money. It offers opportunities for both savings and investment to an investor.
Characteristics of secondary market
The characteristics of the secondary market are-
The IPO is primarily sold on the primary market, but after that, they are traded in secondary markets
Price is determined as per the demand and supply of a stock share
Brokers are hired by investors so as to manage their trading for a fee
It is possible to purchase as many shares he/she wants in the financial marketplace
The sale proceeds of a transaction go to the investors who are selling them
The prices of the shares fluctuate as they are affected by the change
Features of secondary market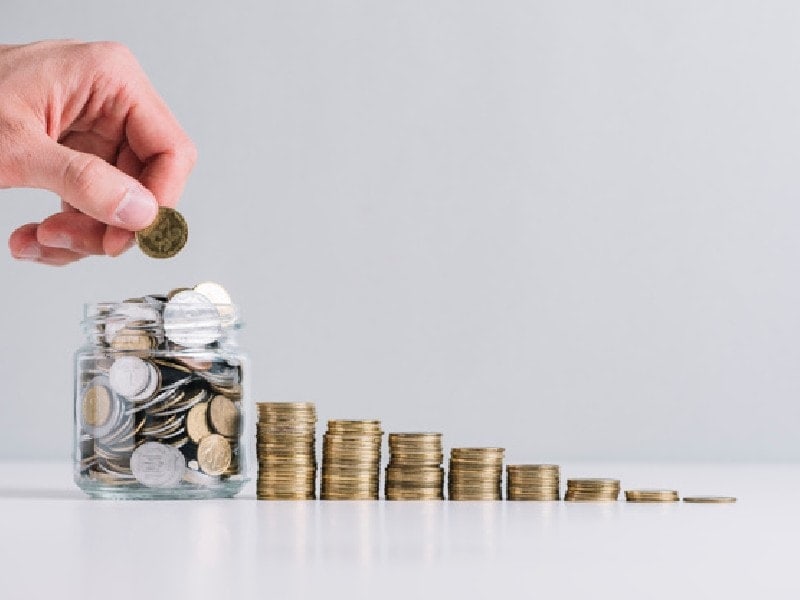 The features of secondary market are as follows-
It is treated as an alternative to savings
The secondary market is prompt and can make viable adjustments in the price due to any recent developments
It offers liquidity to the investors as it is easy to sell the securities if he is in need of cash. This is possible because there are numerous buyers in the marketplace ready for transactions
The high volume of transaction results in lower transaction costs
Supply and demand economies lead to price discovery
There are high regulations in place by the government to ensure the safety of investor's money
Tools and players in the secondary market
The secondary market is a popular trading place as it deals in
Variable income – These include derivatives and equity
Fixed income – it includes preference shares and debt securities like debentures and bonds
Hybrid instruments – It includes convertible debentures and preference shares.
The important players in the secondary market are
Retail investors
Financial Intermediaries – mutual fund, insurance companies, banks, non-banking financial companies
Brokerage and Advisory services – security dealers, commission broker, etc
Types of secondary market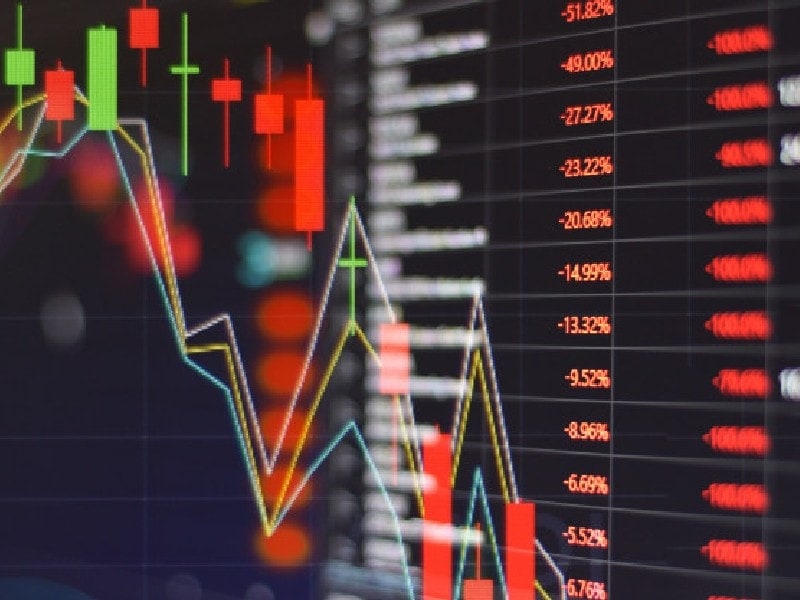 There are two types of the secondary market which have been described below-
1. OTC or Over-The-Counter Markets
An OTC market is considered a decentralized place where the members trade amongst themselves. The competition to get higher volumes is fierce; hence, the price of securities differs from one to another seller.
The interested parties deal on a one-to-one basis with each other, so the counterparty risk is much higher if compared with Exchanges. Example of the OTC market is FOREX or Foreign Exchange Market.
2. Exchanges
In this marketplace, you will not find any direct contact between the two main parties, the seller and the buyer. Heavy regulations are in place to make it a safe zone for trading securities. The exchange in itself is a guarantor, and the probability for counterparty risk is almost zero.
The transaction cost is a bit high because of the commission and exchange fees. Examples of Exchanges are the New York Stock Exchange (NSE) and the London Stock Exchange (LSE).
The secondary market can be further divided into
1. Auction market
It is a platform where both the seller and buyer meet and then announce the rate at which they are willing to trade their securities. Everything is announced publicly, and that includes the offeror bidding price.
2. Dealer market
In this type of secondary market, the transactions happen through an electronic network like telephones and fax machines.
Advantages of secondary market
The advantages are as follows-
Secondary markets offer a chance to the investor to save as well as invest and thus earn some returns.
It offers an opportunity for quick and good gains in a shorter time frame
Investment does not require a huge amount hence it is possible to do so with a small amount of money
The stock prices in the secondary market help to value a company effectively
It is an apt indicator of the economic condition of a company as the dropping or rising prices suggest a recession or a boom, respectively in the economy.
A firm can monitor as well as control public perceptions through its activities in the secondary market
It is easy to sell or buy securities hence ensures liquidity for an investor
When money is held in the form of shares, the mobilization of savings becomes easier.
Investing in the shares of a company gives you the feeling of ownership even if it is a minority and very small
Besides being an investment platform, the secondary market also offers investment advice on complex matters. There are key players for this role, for example, investment advisors and stockbrokers.
In several companies, even minority ownership allows the investor to vote and voice your opinion at the general meeting
The shareholders are the owners of a company whose shares are traded in a secondary market. It tends to improve corporate governance as the managers have to be accountable for every action in front of the shareholders.
Disadvantages of Secondary Market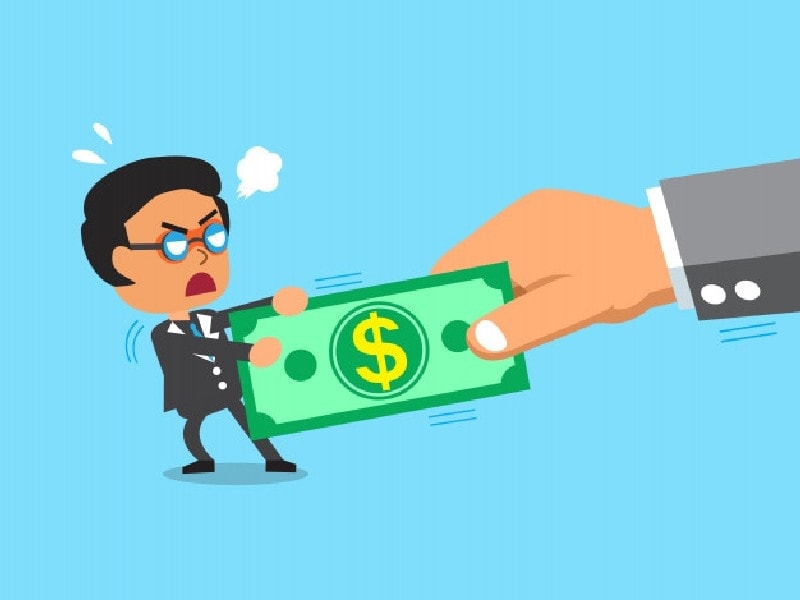 The disadvantages are as follows-
The price fluctuates in secondary markets, and the volatility of the unpredictable market can result in a quick and sudden loss
It s a time-consuming process as an investor has to complete certain formalities before he can buy or sell in secondary markets
Sometimes government policies act as a hindrance and misguide the market situations. This results in great upheavals, and it is the companies that have to bear the loss and damage.
The risk is greater as the market is influenced by various external forces that can result in an upward or downward trend within minutes
An investor has to pay a brokerage commission every time he decides to buy or sell the shares. It simply lessens the profit margin