When we say affinity marketing we mean "strategic partnerships" between complementary brands which sell similar or compatible products, with the scope to increase awareness. The collaborative effort brings success and mutual benefits to both partners by targeting a larger audience. Nevertheless, Affinity marketing is not only restricted to two entities only. It can also involve any number of firms who can benefit from each other by being involved in the same affinity group. 
Many type of businesses can partner in an affinity group, regardless the size, scope or product offered. These businesses can be from different industries, from small cafeterias to large credit cards companies.
An example of a simple affinity marketing is sports teams which show various logos on the clothes that they wear. The sports teams get money and sponsorship to buy better equipment and to spend more on the team. The logos get their brand recognised and they can view the tie up as a branding exercise.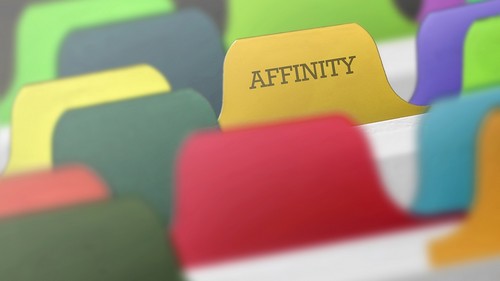 Similarly, if you look at any travel portal, you will see it as an affinity group wherein various people collaborate with each other. For example – travel agents, hotels, airlines, railways, food suppliers, local travel co ordinators, so on and so forth.
Moreover, affinity group members subscribe to a large category, and can vary from individuals to organizational entities. This means that shareholders, fans of a sports club, employers, employees or even customers can be included in this group.
Benefits obtained via Affinity Marketing
This type of partnership, which is also known as affinity marketing campaign, are win-win scenarios for all businesses/parties included.
1) Benefits to Suppliers 
When joining an affinity group, the suppliers have the primary advantage of having access to the affinity group's information, and therefore they get a better knowledge into a simplified target audience. This advantage is bundled with a decrease in marketing research expenses, as they have the opportunity to carry out research programs together with other group members. Hence, it results in selling their products at a lower price, and consequently acquiring more customers.
The customer lifetime value also gets higher, as the suppliers will spend less on retention rates, or simply because the customers will make purchases via other affinity group members.
A significant benefit which cannot be overlooked, is the enhancement of business image especially when the business partners with an organization which already has a positive relationship with a group of consumers.
The affinity group's data facilitates the operational efficiencies, like for instance the suppliers can target more accurately the marketing communications and deliver a clear marketing message. Moreover, the knowledge that the affinity group possesses helps the suppliers to get a faster and deeper understanding of the target audience.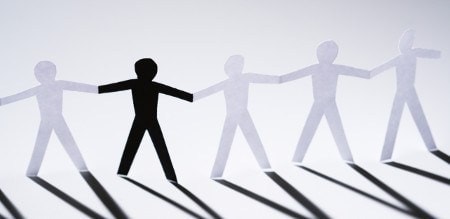 2) Benefit to Affinity Groups
Affinity groups can benefit from an increase in their profits through demand for a commission or a fee to each member who wants to join the group. Moreover, if they have a product to sell, they can also avoid or decrease merchandising costs and they also have the opportunity to increase their reputation without taking great risks. Affinity groups have also the advantage of extending or enhancing their brands at a lower risk and lower costs because they will avoid to become the direct supplier of the product or service.
Being all under one umbrella, affinity groups develop more opportunities for communication with its members which leads to effective collaboration and creates clear paths for achieving goals together.
3) Benefits to Customers
Customers also benefit from these partnerships, but it will depend on the nature of the affinity group and the type of product or service they purchase. For instance, they can buy products at extra discounts and they get more confidence in what they buy, due to the partnership between their affinity group and the company. More than that, they also have the possibility to purchase items that have been designed especially for them, like in the case of sport clubs.
End-consumers also get personal satisfaction as they get the feeling that they have triggered an indirect payment to their cause-related affinity group by value of their purchase.
It is important to know that partnering or becoming member of an affinity group brings legal responsibility also, therefore both members have to draft terms and commit responsibilities in order to ensure that all the needs are met. Once these terms are agreed upon, the affinity partnership develops.
In today's business affinity marketing turns out to be an effective path in acquiring new customers and capturing a larger audience, particularly for businesses which still need to grow. Therefore, partnering with an organization which already has big influence over a specific segment is a shorter way to take which implies both benefits but also obligations.