Brand affinity is the natural liking or positive inclination or love of an existing or potential customer towards a brand. It is the highest point of the constructive relation between a brand and its users.
Brand affinity occurs via the feelings that a user feels while interacting with different brand elements like user experience, quality, website, sales, content, customer support, etc.
Brand affinity is a belief of buyers that a brand and its products are relevant and best-suited to them. The feeling of this brand relation then births a new loyal customer who would make a purchase shortly.
Once there's affinity developed by the buyers towards a brand, it would become an essential aspect for their upcoming purchase decisions.
What is Brand Affinity?
Definition: Brand Affinity is defined as the emotional connection that people have for a brand based upon the brand personality, brand experience, core values, and brand offerings. In other words, brand affinity can be compared to a positive mindset established for the brand.
There's always good feedback you think of when you have a brand affinity. One can develop brand affinity after a good user experience, content, and services.
The emotional connection between a brand and its customers generally proceeds through brand awareness then deepens in the form of brand loyalty and ultimately converts into brand affinity.
Importance of Brand Affinity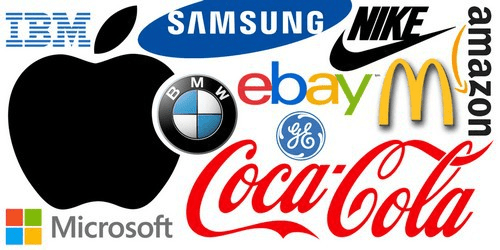 Brand affinity is the reason because of which your customers like t to spend time and engage with your brand. It tells how your customers might behave.
It not only influences your customers to buy specific products when offered different choices but also converts them as your ambassadors to optimize your brand presence via word-of-mouth marketing or mentions on social media.
As per the research of a predictive-intelligence company Motista on 100,000 retail shoppers over two years-
The emotionally connected customers enjoyed a 306% higher lifetime value in comparison to those who were just satisfied.
When brands build brand affinity, their engaged customers stay with them longer. Another study of Motista found that-
Customers who have an emotional connection with the brand recommend the brand at a higher rate (71%) in comparison to those who rated themselves just satisfied 45%).
Difference between Brand Affinity and Brand Loyalty
Both brand affinity and brand loyalty appear to be much alike, although they have a fine line in between.
The thing is, being a loyal customer doesn't necessarily mean their affinity brings them. Likewise, buyers might have an affinity but aren't loyal customers.
Two of them do help with a more significant spike of sales, yet they are different concepts, and it's crucial to know them, particularly the dissimilarities.
Brand Loyalty
In Brand loyalty, purchasers buy items not out of emotion but only because they might be needing them. Your brand happened to be his/her priority because you must be giving them some value.
Customers know that you are keen to offer the friendliest experience. Value is another reason why customers stick to you. Loyal customers also develop as a result of different loyalty rewards that have nothing to do with feelings.
Brand Affinity
On the other hand, brand Affinity is a good relationship between the brand/products and the buyer. It goes one step further to loyalty. Brand affinity is the word of love that accumulates after having a brief experience with it, its offerings, and its values.
To initiate good marketing statistics, a brand should have both brand loyalty and affinity. In most cases, brand loyalty naturally develops when brand affinity exists.
Unfortunately, brand loyalty cannot stay certain for a longer time. Allegiance can easily be switched to another alternative brand as they notice a better value elsewhere. This is where brand affinity becomes more essential, so you should focus more on affinity rather than brand loyalty.
Brand Affinity vs Brand Equity
Brand equity is the value of a brand and it is a brand-specific concept while on other hand, brand affinity is an individual consumer-specific concept.
The value in brand equity is determined by consumers' perceptions and experiences with the brand while affinity in brand affinity talks about the emotional connection that an individual customer has with the brand.
Brand equity justifies the value that a brand is seeking to get in the target market while brand affinity hints at how a brand is preferred by a given consumer.
Brand Affinity vs Brand Awareness
Brand awareness talks about how many people are aware of your brand. It covers awareness of your products, services, values, and vision while brand affinity is associated with how much a customer loves your brand.
How to Build Brand Affinity?
Some of the key steps crucial for building brand affinity are-
Finding a niche
Knowing your customers
Serving your customer base better than anyone else
Ensuring the best and personalized customer experience
Having an authentic brand voice by being yourself
Bringing the power of sentiments and emotions to your branding campaigns
Using the power of online channels and social media
Using the reach and credibility of influencers
Creating consistent customer community
Monitoring awareness, personality, equity, etc
Encouraging customer engagement
Examples of Brand Affinity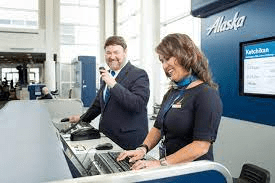 Alaska Airlines is popular for offering excellent customer services that have helped the company in having strong personal relationships with their customers who also act as their brand ambassadors.
Once a travel magazine did a survey to find out which airline offered the best customer service and most of the readers named Alaska Airlines. But the notable thing here was that many of those readers had never used Alaska Airlines.
So what was the reason behind the relationships of Alaska Airlines with those who had never used their services before?
Well, it was because of the powerful personal endorsements by Alaska Airlines users who had endorsed the brand through word-of-mouth and social marketing in a manner that others were also convinced that Alaska Airlines is best in class in offering top-rated customer services.
They had experienced top-notch and highly personalized customer services of Alaska Airlines that led them to become loyal to the brand by developing a personal connection.
How to Measure Brand Affinity?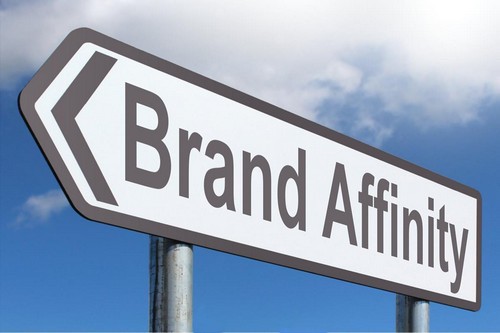 It is crucial to keep track of the affinity of your brand. As necessary as it is, accomplishing them accurately isn't so easy either.
Remember that there is no valuable data to reach them down and is only traceable via not-so-tangible measures. Also, affinity is about feelings, due to which results can be close to accuracy but not entirely accurate.
Here are the metrics to look for while measuring it:
1. Time Spent Consuming Content
One thing that happens for sure is everyone who visits your brand spends their time on it. Time spent comes in all possible ways through pictures, graphics, audio, texts, videos, or any other type. Keep a good record of this, and you can process the key performance indicator. This will determine your brand's affinity.
You can also use Facebook insights, Google analytics, and YouTube analytics to track down this number. For the Facebook insights, you can use the 'minutes viewed' feature for the videos. The numbers are recorded for every 5-10 second impression.
However, it also has a few users who might have caught it while simply scrolling through the app. Use Facebook insights as a replacement. It will show you the number of times the video has been watched and for which duration. To get a hold on the Affinity score most accurately, multiply the duration minutes by 95% from the completed views.
'Watch time' feature also has a similar function for YouTube. Meanwhile, Google Analytics is a little more complex than both of them but comes with a lot of data to hand over. First, track the number of sessions, followed by multiplying it with the average session duration. The result will be the duration of time spent.
2. Social Media Sentiment
Social media is one of the greatest business tools for today's marketing industry; that is if you know how to utilize it. Because most of what goes around on such platforms is opinion-based, you can get an honest review of yourself. You can understand what people think about the brand.
Good brands tend to be mentioned by their customers. This also means that your brand is running in their mind, only because there's some kind of emotion. Sentiments from social media sound perfect.
But there's a considerable complexity when the moment of counting each mention and tag arrives. However, there are different types of secondary applications to help you out with this one.
3. Regular Users
Regular users don't ensure brand affinity. A brand might be having a good time with regular customers, yet there's zero brand affinity.
A good way to know which ones like you is by drawing a comparison on each blog/post.
Check who are the ones to visit you above all, their spent duration, and several clicks. Higher numbers of regular users engaged will you give a hint of a higher brand affinity metric.
4. Brand Search Volume
Take help from the Google search console to get a first-hand idea of what people are looking for in your brand.
Then, proceed to filter out the query segment so you can have a clearer idea of the queries gone up for your brand.
Following this step, look for a brand search volume option. It will take you directly to the number of people in search of your brand. Try to further increase this number more.
5. Number of Subscribers
People subscribe to only what they enjoy. An unpleasant content provider will never get the undeserving subscribers but directly be ignored.
Even if not ignored, viewers will simply go through each of your content, pass their time and leave the page passing on to the next.
The point to be noted is that people subscribe to a channel they like. These subscribers know that what you are offering is important to them. So you already know how many people are enjoying your presence.
Metrics to Avoid When Measuring Brand Affinity
Most people end up misunderstanding the fact that an abundance of data leads to a more precise score.
However, this is nothing but a popular myth. There are a few metrics that pull a brand towards false brand affinity data, with two of them given below in brief:
1. Views and Impressions
Adding the impressions for calculating brand affinity is simply a bad idea that'll end up with a false score.
Views or impressions cannot differentiate whether people were genuinely after searching your content or was it due to the ad saturation. There also exists a chance for accidental taps, which are further added as an impression.
2. Likes, Share, and comments
While all three significantly boost the engagement rate, you cannot tell if they work for a greater brand affinity. Comments on a social media post can also be negative, full of hate, and completely in contradiction with affinity.
Technically speaking, engagement generated in any social media has no relation with the brand and neither with its affinity.
Engagements occur due to activities, with each having a 50-50 chance of being on either a positive or negative side. Hence, they aren't a great source of calculating brand affinity.
How to Increase Brand Affinity
1. Keep Connected and Think Targeted
For increasing affinity, you should build your email marketing list for communicating with your customers.
You can stay connected with them via product updates or promotional coupons. It will help your existing and potential customers think about the values that you are offering to them.
2. Customer Service Superstars
Offering excellent customer service is crucial in standing out from the competition.
Customers like to have a special connection with the brand with whom they have had a constructive service experience in the past.
3. Make Buying Easy
If a brand ensures that buyers can make their purchases without any hassles or hiccups then it would for sure help the brand in improving its image as well as affinity.
You should make sure that your customers can get what they want in a customized and convenient manner.
4. Keep Customers in the Loop
Having customers in the loop while launching a new product or doing any organizational changes will let your customers feel valued and help you in building a trust-driven connection with them.
For example, sending them mail about any website update or reward program will help in developing a personalized connection with them.
5. Use the Power of Social Networks
Utilizing the power of social media is also effective in optimizing the affinity of consumers with a brand.
Companies can use social media platforms for improving their efforts of monitoring and listening to what people are talking about their products or services or brand personality.
Social media would enable you to interact with customers directly and nurture relationships with them which would be quite tough to do with email marketing campaigns.
Brand Affinity Marketing
It is specifically designed to establish a positive mindset, including the greater value in the general public via high-quality and motive-driven content. Brands most commonly take the help of content marketing to offer value to the customers. It is through blogs that people can have a sense of value and emotion towards a brand.
More than the quantity, it is essential to prioritize the quality. With that, you also have to set up the target audience. Focusing on the target audience gets even more necessary due to the huge public, who will carry uneven opinions against it.
Brand affinity marketing can take place in a variety of ways, with most of them being through blogs, podcasts, games, videos, and graphics.
However, finding the method comes in the end; before which, you must create one and then look for ways of promoting it.
Promotion through brand affinity marketing is subjected in two ways: paid and unpaid promotion. But since unpaid marketing is effective enough, going with it is supposedly the better option.
Ways such as Twitter content posting, and linkedIn's, can deliver your brand with a positive reflection to thousands of users. Interesting graphics and videos posted on popular sites like Pinterest will also do miracles.
Providing free items to popular personals on a social networking site is another way of positively promoting the brand for a nicer brand affinity.
Lastly, focus on measuring the effect of content rather than greedily looking for the reach.
Benefits of Brand Affinity
Some of the notable benefits that your brand might get with boosted affinity are-
Building effective customer relationships
Developing a powerful and favorable brand personality
Creating trust between brands and customers
Improving satisfaction levels of the customers
Conclusion
On the concluding note, you need to remember that to run a successful brand affinity campaign, you should start with-
Adept inclusion of all these practices will help you in improving the results of your brand affinity campaign. All this will empower your brand with better relationships, improved loyalty, and optimized brand presence.
Liked this post? Check out the complete series on Branding