Brand advocacy is a type of marketing strategy that encourages consumers or employees of a brand to behave like brand advocates and promote their positive experiences with the brand via word-of-mouth marketing to influence the purchase decisions of potential customers.
The positive reviews of the brand advocates about the product or service help promote the brand to new customers and optimize sales potential. A brand advocate might also create user generated content for the business by posting their positive feedback or experience on social media accounts to promote the products or services with friends and family and optimize brand awareness.
Let us get started with what brand advocacy is and how brand advocates can be useful in optimizing your content marketing and referral strategies to convert more audiences-
What Is Brand Advocacy? The Definition
Definition: Brand Advocacy is defined as a promotional activity in which individuals who love any brand will continue to promote it by recommending its products and services to new clients to influence their purchasing decisions.
Customers, employees, business partners, and influencers generally act as brand advocates to spread the word about a brand much faster than the paid advertising campaigns.
We've always been interested in purchasing any product or service. Even more, if others recommend it based on their own experiences. Businesses have tapped into this human psychology and they are dexterously using it in modern business marketing.
As a result, brands become more visible to a broader audience. And company then generates more income without having to spend money on advertising. Also, no for any other traditional marketing activities.
Employee Advocacy
Employee advocacy is defined as a type of organic promotion in which employees behave as brand advocates by sharing positive experiences with the world. When employees tell how amazing their company is and how great their products or services are- then it works as a powerful persuasion tactic for an established or a new business.
For example, when an employee says – "I find my work fulfilling and I enjoy doing it with full enthusiasm and focus. The management supports me by providing me the right environment and resources that I need to complete my task."
Such statements supercharge the brand management team and offer benefits by optimizing the constructive brand reputation. As per an analysis of the Kredible Employee Advocacy Study-
Employee advocacy programs that involve at least 1,000 active participants can generate $1,900,000 in advertising value.
Another report from The Marketing Advisory Network also suggests that the millennial generations like to share information about their workplaces. According to their survey-
81% of Millennials share information about their job while on the other hand 72% of Generation Z and a mere 47% of Baby Boomers like to share information about their jobs.
Who are your Brand Advocates?
A brand advocate is a consumer, business partner, employee, or influencer of a company. They distribute information about the firm. They would do it with their networks via social media. Or word of mouth, email, or content for no other reason than their passion for the brand.
1. Customer/ clients
Customers or clients are the most crucial component of brand advocacy. And are also your most prominent supporters. Suppose they select your product or service and are pleased with your company. They will go out of their way to promote you to others. They believe in your organization and the value you give them, assisting you in growing your brand and income. Having a solid product and the ability to develop trust with your consumers will let growth.
2. Employees
Employees have become more critical of the brand. And also, they take care of marketing initiatives throughout the years. People trust friends, colleagues, and family more than any other type of marketing. Employees who can share information. And promote the organization should be chosen for the job. And they can work to reaching more companies and individuals.
3. Business partners
Having strong and loyal partnerships with business partners and utilizing some affiliate programs can also be useful in optimizing the benefits of brand advocacy programs.
4. Influencers
Influencers are also one of the most popular types of brand advocates, as they are famous people who have lots of followers on different online and social media platforms that make them quite effective in optimizing brand presence. Brands use influencers for enabling them in driving more visibility and sales.
Importance of Brand Advocacy Program
Brand advocacy is important in standing out from the competition, improving business growth, generating new leads, and boosting sales. Here are a few other reasons why brand advocacy should be a key component for the promotional strategies of the businesses-
1. Increases brand presence organically
 Brand advocacy, as discussed above, leads to brand growth in a more natural way, instead of spending thousands of dollars by the companies on advertising. They can have champions spread your company's message with no effort. This might be exponential growth, depending on the size of your firm.
2. Demonstrates the quality of your products/services
Individuals trust other people more than corporate messaging, so your brand gains value. Customers are charged more than business leaders and workers. They contribute educational information, industry content, and work culture are also trusted. These factors, when combined, will produce more sales, interest from top personnel. And more individuals desiring to use your organization's product. Or services can addition can be taken care by them.
3. The media and newspapers take note of the business
When there is more buzz about your brand, newspapers and news sources take note. Your firm now has more natural possibilities to be referenced in articles or news items. This exposes your brand to even more people and expands your marketing reach.
4. Brand Advocates have a more extensive audience reach
Concentrating on your brand champions will help you generate more revenue. Here's what distinguishes brand supporters from the crowd. Advocates are three times more likely to share brand knowledge with someone.
5. Increase in business sales
When it comes to closing new deals and optimizing sales performance, brand advocacy increases the value of businesses. Brand advocacy marketing leads convert seven times more frequently than other types of leads.
6. Optimizes customer loyalty
Brand advocacy programs let loyal customers return and repurchase. This ultimately optimizes the overall customer loyalty across the organizations. Customers name brands in social and community conversations to influence the purchase decisions of other buyers. Brand advocates believe in the value and approach of a brand, plus they further help in building people's trust with the brand.
7. Boosts Content Creation
Brand advocates are useful in working as marketers for a brand, as when they share content or post video, they offer free publicity to the brand. A brand that uses a brand advocacy program might also brand advocates to post on a blog or create some user-generated content to boost brand awareness.
How to Build Brand Advocacy Programs?
A marketing strategy should incorporate a brand advocacy campaign. It should apply to both internal and external groups. This is your chance to instill enthusiasm for your business. And also for developing something unique. But how do you go about developing brand advocacy programs?
1. Identify your Advocates
Determine who your brand's supporters are within your consumer and staff bases. You can do this by looking at who interacts with your content. These people will assist you in improving the image of your company. Take care of your advocates. And provide them with prizes and incentives to keep them motivated.
 2. Be Consistent
Having a strong presence transforms a company into one that customers trust. It would be best if you wrote a blog article or make a special offer every day. This way, the folks will know you're genuine and care about what they think. They are more likely to follow you and look forward to your daily postings.
3. Make Promotions
Everyone enjoys a good deal. Include unique incentives and discounts in your brand advocacy program. Add referral programs, prizes, competitions, and initial deals to the mix. And you've got a successful recipe for gaining support.
4. Be Honest and Approachable
No one wants to buy from a website that makes them feel unwelcome. People like to see the actual workers with whom they are engaging. This entails including profiles of your managers and team leaders. This may be a thorough profile that employees fill up so that colleagues can learn more about them.
5. Set goals
Set goals that are quantifiable and time-bound. For example, to boost intranet post shares by 50% in the next three months. Or get a certain number of Twitter mentions for a new product launch.
6. Make Sharing Posts Easy
Brands should make posts easy to share, like, or repost when someone reads them. For ensuring this, it would be good to use the best brand advocacy software that is simple to implement, cost-effective, and trustworthy for your intranet as well as website.
7. Create Promotions
While creating promotions, brands should offer appealing deals by making offers and discounts an integral part of your brand advocacy program. You may also use different referral programs, competitions, rewards, introductory offers, etc to target and convert more and more people.
8. Define policies and train your advocates
You should have clear policies for using your brand advocacy programs, plus you should offer training to those advocates who are not confident in using social media. Offering training to employees who are unsure about what and how to share externally will also be useful.
9. Spot and reward your best advocates
It would be beneficial to let brand advocacy programs incorporate relevant recognition programs that spot and reward your best brand advocates for desired behaviors and actions.
10. Optimize based on data and insights
For regularly improving and optimizing your brand advocacy programs, brands should measure what is working perfectly and what should be improved via some data and insights. You may find out the type of content that best resonates with your audiences and which social media platforms are most fruitful for your brand.
How do you measure your brand advocacy?
Measuring the performance of your brand advocacy program is critical for justifying whatever cash you invest. And then go for identifying areas for improvement. The following are the primary metrics for measuring brand advocacy-
1. Goals should be reviewed in depth to see if they are attainable
Continue to check them to determine what social media marketing works
2. Keeping track of brand advocacy is a long-term effort
It should be included in your marketing plan. This type of organic marketing is expanding. And to stay ahead of the competition, it is critical to test brand advocacy outcomes.
Think about your platform
Is your intranet or website providing you with the statistics you need? Can it track and records views, likes, posts, and so on, and then show them in an understandable format? An effective reporting tool is essential for evaluating your brand advocacy efforts.
3. Data Collection and Tracking
The method you choose to track views and likes on a blog post. Or article is critical for measuring brand advocacy. The findings will show you whether your brand's advocates are engaging with it.
What is social media Advocacy?
Social media advocacy includes using the social networks of individuals who trust, love, respect, and/or have a vested interest in your long-term success. These individuals can be your customers and employees who are incorporated in a structured strategy for building a social media network of brand advocates.
Even some of the latest stats suggest that using social media advocacy can be more beneficial compared to influencer marketing-
92% of people trust brand advocates while only 18 percent of people trust brand influencers. Additionally, 9 out of 10 online consumers suggest that recommendations from friends and family members are the most trusted type of advertising while on the other hand only 2 out of 10 trust online advertisements.
Social media advocacy can broaden your reach and build higher brand affinity by converting these people. Use the brand advocates. Brands should consider people who can promote and advocate for them to their networks.
Brand Advocacy Challenges
Though brands are aware of different brand advocacy advantages, they still struggle to develop, design, launch and also maintain effective advocacy campaigns because the whole process incorporates some key challenges such as-
1. Changing Customers into Ambassadors
Finding, persuading, and converting fans or consumers to brand ambassadors. These are the organization of the major tasks of brand advocates. A social media fan should not be confused with a social media advocate.
2. Constant Exodus of Brand Advocators
The third problem faced is the continuous departure of brand advocates. Yes, it is true that people who were committed to a brand change their minds or affiliations. The loss of brand supporters is a constant phenomenon that businesses must deal with.
3. How to Provide a Localized Experience to International Customers
 The fourth issue for a brand is trying to develop a worldwide presence or identity. The brand's task is to provide a local experience to global consumers.
The few other most frequent brand advocacy issues include-
The difficulty to encourage workers to engage
The inability to assess the performance of brand advocacy programs
The low adoption rate of the program by employees
Leadership commitment and alignment issues
Tools/technology challenges
Regulatory compliance
Employee sharing inappropriate content
Brand detractors hijacking advocacy efforts
However, these challenges can be handled if you adeptly follow the aforementioned ways of building advocacy programs.
Here is a video by Marketing91 on Brand Advocacy.
Examples of Brand Advocacy
1. IKEA
Ikea launched a contest to tap into the strength of its social media following. Ikea's #JoyOfStorage campaign urged Facebook followers to share photos of Ikea items. The pics were of the items placed at their homes for a chance to win a gift.
The result was user-generated material, which consisted of images showing their products in operation. This is served as a small advertising campaign for both the contest and the firm. As a result, more individuals were encouraged to take part.
 Main takeaway: Make it entertaining and simple for individuals to show off their accomplishments.
2. HERSCHEL SUPPLY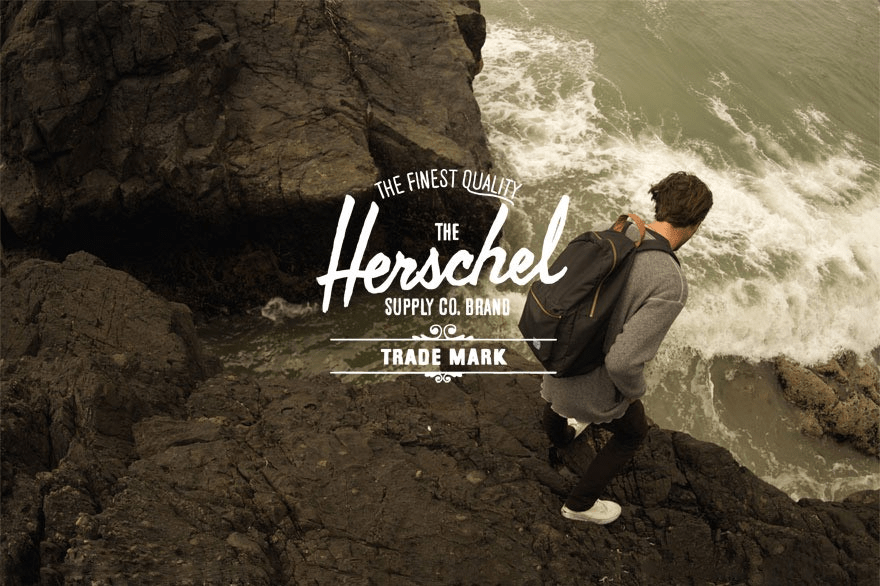 Thanks to the global relationship with their target audience, the backpack maker Herschel Supply created the hashtag #WellTraveled. This was to encourage consumers to be content curators for themselves as well as for the company.
Thousands of #WellTraveled posts were posted. And then, consumers displaying their travels were collected for the campaign—this improved Herschel Supply's exposure to new consumers. The organization extended its content collection and aided in client engagement.
The main takeaway was to capitalize on people's desire to share amazing experiences.
Conclusion
Allowing your product to speak for itself and relying on advocates to spread the word is the essence of brand advocacy.
Finally, a great product and service quality advocates for itself, and then by letting customers and workers who believe in you and your products or services can supercharge your market presence, lead generation, and sales.
How effective do you find brand advocates?
Topic of Branding
Alternatively, check out the Marketing91 Academy, which provides you access to 10+ marketing courses and 100s of Case studies.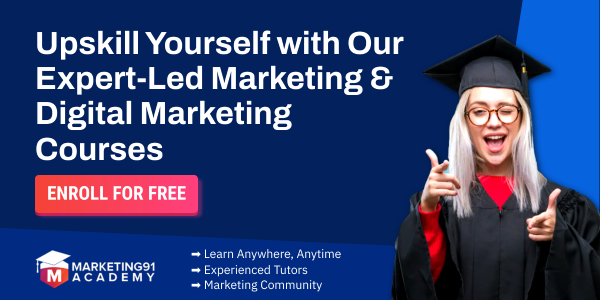 Liked this post? Check out these detailed articles on