When you love a brand so much that the brand looks like a person or a friend to you, you become a part of the Brand community. And yes, it is quite common to form a brand community. If a brand has been existing since quite some time, and it wants to make use of its loyal customers, and it wants these loyal customers to meet each other, then such a brand makes efforts to form brand communities.
Such communities have become very common since the rise of internet as a medium. Initially, brand communities consisted of focus groups or localized groups which meet from time to time for the love of the brand. One brand which has to be mentioned because of its solid community is Harley Davidson.
The HOGS (Harley owners groups) is present worldwide and is a group of owners of the fantastic Harley Davidson motorcycles. A couple of decades back, there used to be HOGS rides wherein Harley owners would go on a trip for days on end and each one of them will be proud to be part of such a community. Naturally, their love for Harley Davidson knew no bounds.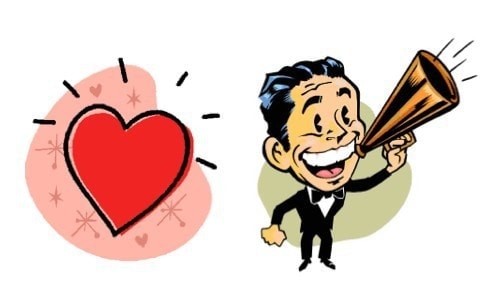 Enter the era of Facebook, Twitter, Quora and Reddit and you will find a lot of groups exist for brands. There are two types of groups which exists online
The brand communities on social networks like Facebook or twitter
Online forums like the Audi world forum or Team BHP focused on a niche topic and building a community on that topic.
These brand communities give a lot of advantages to the brand itself as the brand can get a lot of ideas from such communities. It can stay in touch with its users and it can receive feedback, complaints or what not.
The advantages of brand community are
It builds a bond between the Brand and its users
It gives a feel good factor to the brand as the brand is perceived as a friend and not a company
It builds the bond between the users themselves, which can result in better word of mouth for the brand
If the brand pays attention, the brand community can keep expanding and the love for the brand can result in a lot of revenue for the brand
The brand has to invest in building such communities but the return on investment is much higher as it gets actual feedbacks for free which can result in product line extensions or new products altogether
Brand communities ensure that repeat purchase of the brand remains high thereby giving higher returns with minimum investments.
Sending your own messages in these groups from time to time can increase brand recall and brand equity.
Because building a Brand community is so easy nowadays, many firms are doing it. By going online, you get all your customers from across many countries in one place. Naturally, the loyalty goes up as the users are able to interact with each other with one common thing between them. This common thing becomes an ice breaker and the community themselves take the brand forward.
Starting a brand community is very simple for brands nowadays
Check out online forums like Vbulletin or PhpBB which are simple forum building software. From your main site, you can ask your customers to join these forums so that the customers get to interact with you and within themselves as well.
Build pages and groups on Facebook, twitter, google plus or linked in or any such social networks where the customers can get in touch with you or share their ideas.
You yourself can send out a message in the group from time to time to build brand recall and to build brand equity.
Overall, building a brand community is a healthy way to move forward and you can carry your customers with you. These customers become your pilot market and they can themselves advice whether a move for the company is in the right direction or wrong. So if you are a business man, you have to think how to build a brand community for your business.