The concept of Brand Adaptation calls for the reuse and a minor change in the visual, typographical or messaging elements of a brand and its overall branding strategies by the firm. A business may change its brand name in a new market where there is heavy usage of a foreign language. In such cases, it is possible that the brand name corresponds to an unflattering nature or a brand-damaging word or idiomatic usage and therefore the brand needs to adapt and change from its defined branding strategy  so as to cater to that specific market.
Even businesses that are on the way to set out to create strong and flexible brands can find themselves in a position where their brand no longer speaks to the appropriate target market segment or does not function as well in a new geographic location.
Businesses with outdated brands or those that fail to speak to a new customer base and often engage in the aspect of Brand Adaptation to enhance their relevance to new and existing customers in the market. 
Basics of Brand Adaptation :

On the facade, brands consist of the various uniform visual and textual elements, such as logos, packaging, and typeface that distinguish a business's product offerings and make them readily identifiable to consumers in the market. Brands also encompass the essential and innate personality and values that a business embraces and the lifestyle its products to promote to the target market.
For instance, a business that sells extreme sporting products does more than provide equipment as it implicitly or explicitly endorses the extreme sporting lifestyle to the target audience. An effective brand helps this endorsement of lifestyle and values shine through at every touch point between the business and specifically targeted consumers.
Challenges to Brand Adaptation :
Brands, out of necessity, must speak to their specific target markets as quite a few products or lifestyles appeal universally and businesses have to winnow down their target markets to the most receptive groups accordingly. For the sector of smaller and medium-sized businesses, this often translates to a demographically homogeneous group of the local target customers. When a business expands to serve a larger market, it may find its carefully cultivated brand does not appeal to a demographically diverse and multicultural audience. Many businesses approach this problem with a strategy called that is known as Brand Adaptation.
The concept of Brand Adaptation can take one of several forms as mentioned by the various industry veterans and authors. In some cases, it calls for a reworking of the brand names to deal with sometimes humorous, but often detrimental, the problem of a brand name corresponding to an idiomatic term in a foreign language in that specific market.
Some companies choose to reposition their brand in an attempt to make the benefits of a product or service offering appealing and relevant to a new customer base, but this approach and strategy often carry the risk of alienating the existing customers of the firm. Businesses can also choose to stick with the essential brand and adapt by reshaping the products that they offer to account for the cultural norms of that specific market.
Considerations of Brand Adaptation :
Brand Adaptation can help various business domains to expand to new territories and capture new target markets, but many of the businesses opt to create new brands instead of trying to modify the existing brand architecture.
Creating a new brand creates the same challenges new brands always face internally and externally, such as developing a unique position in consumers' minds, but it also frees the business from trying to find ways to restructure its existing visual elements and messaging strategies. A new brand also enables the business to create brand elements with the specific intention of addressing the new target market.
Brand Adaptation to Different Cultures Starts with Researching the Market:
Even if you consider your products or services offerings to truly have a global appeal, it usually pays to concentrate efforts on one or two key new markets initially. This is quite important for small or mid-sized companies that are making their first foray into international markets. It goes without saying that through market research is a vital key.
Potential demand of the products must be established of course, but a thorough assessment of issues and bottlenecks such as common working practices, legal compliances, import regulations, and the dynamic market trends will also be required for each of the individual markets.
Brand Adaptation: Global & Local Branding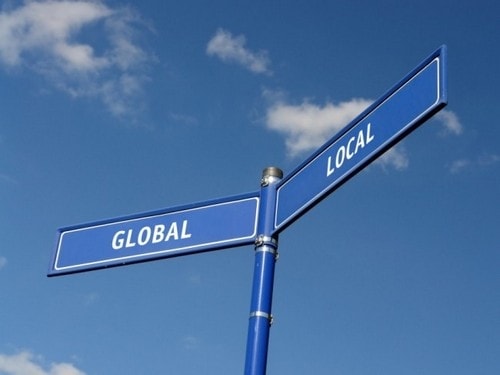 Companies that adapt to a culture that is familiar and foreign in nature and do so through global and local branding in a process is known as glocalization. Once you have actually established your target markets you will need to think about your internationalization marketing and branding strategy. At one end of the spectrum is the aspect of global branding and at the other is the factor of local branding. For most of the organizations, a combination of the two is probably the most effective marketing and branding approach.
A strong and effective brand should retain its core values and identity but tailor its messages and communication to suit the individual markets. This process of glocalization is adopted by most international companies and organizations, although the extent to which the brand message is adapted can vary from case to case.
Example of Brand Adaptation :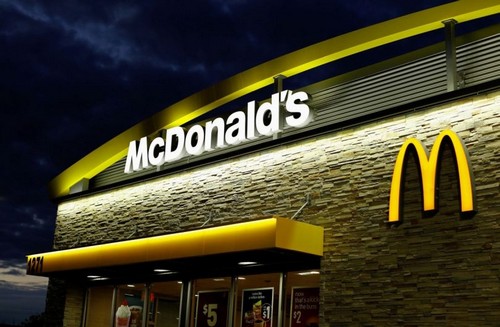 McDonald's Adapting to Different Cultures Worldwide
Even McDonald's a corporation often held up as an upholder of globalization goes glocal on the ground quite often with menus varying depending on the location that the brand is targeting. There are many kosher restaurants in Israel and Argentina and halal branches in Pakistan, Malaysia, and other predominantly Muslim countries across the globe. In India, meanwhile, no beef or pork products are sold in deference to Hindu and Islamic beliefs and customs respectively.
Brand Adaptation and Cultural Differences :
In the discussion on the Brand Adaptation, more or less straightforward linguistic issues the question of cultural differences that also needs to be addressed. Writing and explaining in The Journal of Business Research, Mark Cleveland and Michel Laroche conclude that: "More than any other factor that affects the brand adaptation, culture is the prime determinant of the consumers' attitudes, behaviors, and the overall lifestyles and hence, the needs that consumers satisfy through the acquisition and use of goods and services offered by the firm."
Liked this post? Check out the complete series on Branding