So you spent some amount of cash on something you THOUGHT you needed — to acknowledge later you could have left it. Well done! You have buyer's remorse. So, if you felt guilty after opting for a purchase, then you for sure had a Buyer Remorse. In this post, we will dive deep into the world of Buyer Remorse and understand the psychology behind it.
We will also delve into some of the measures that can help businesses in resolving the issues associated with Buyer Remorse.
Therefore, without any further ado, let us get started here and now
What is Buyer Remorse?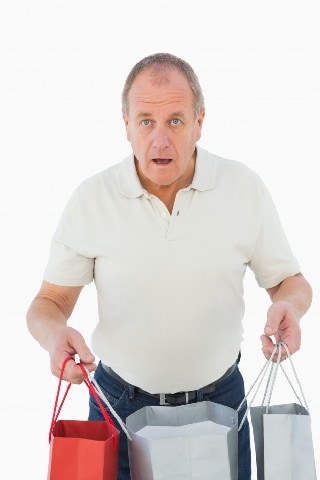 It is the inclination of disappointment you get in the wake of buying something.
Buyer's remorse commonly occurs after BIG buys. The most widely recognized remorse happens to be either buying a house, buying a car, buying something as small as ice cream, or maybe not buying anything at all.
Reportedly, 82% of people go through this feeling of regret after a purchase, which accounts for around $10BN worth of goods.
Approaches Associated with Buyer Remorse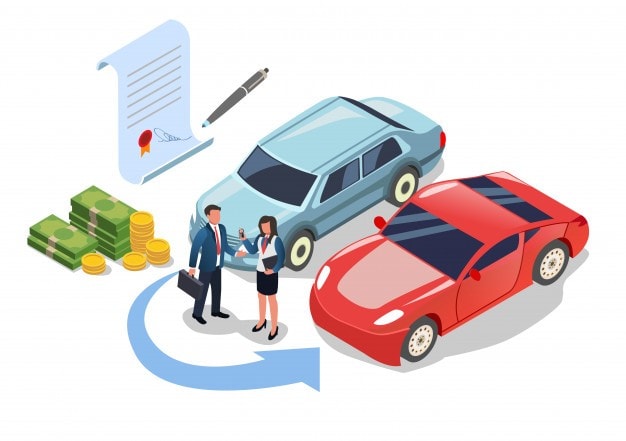 While looking for goods to make a purchase, there are two kinds of wars going on cognitively in one's head, avoidance, and approach.
The avoidance system tells you to avoid the purchase, giving you reasons to do so.
On the other hand, the approach system tells you to choose your happiness; it focuses more on momentary pleasure rather than a long term effect.
Out of these two, one system controls us and is more dominant as compared to the other, one towards which you are more aligned.
For instance, you aim to buy a car, you're looking out for one, and meanwhile, a dealer comes to you with a 'deal.' You look at the brand new model in front of you, feel excited, and sign the documents.
Here your approach system overpowers your avoidance system.
But things aren't as easy as they seem to be. A few days or months later, you might not feel as excited as you were while talking to your friends about this new car that you bought. After you make the purchase, be that as it may, the approach system framework quiets itself.
Then, avoidance concerns like stress over cash can go to the cutting edge. All of a sudden and fiercely, you come face to face with all the smothered results of your activity.
You'd be more worried about the expenses and insurance; at the same time, regret over your decision to buy a new model when you could quickly settle for a used car, which would have cost you quite less. So is it guilt, or an influenced lousy choice?
Buyer's remorse is a kind of cognitive dissonance that refers to a situation with conflicting attitudes, beliefs, or behaviors.
This delivers a sentiment of mental inconvenience, prompting a change in one of the frames of mind, convictions, or practices to lessen the uneasiness and re-establish harmony. During this period, a person goes through a carried range of feelings and questions such as, 'whether I made the right choice or not?' or 'maybe the dealer just fooled me into buying something I did not need?'
Such is the regret that you start imagining worst scenarios in your head.
You might also begin to notice poor quality or lagging performance in your purchased product or service.
Reasons behind the Buyer Remorse
The most common reason for buyer's remorse is unexpectedly poor quality, while around 30% of people end up not even using the product they bought.
You experience a time of post-purchase explanation, where you attempt to retroactively persuade yourself settled on the correct choice by amping up the positives of your choice and making light of the negatives.
Some of the times, this works; however, even slightly scary suspicion of uncertainty can prompt the regret. Your inconvenience will, in general, be increasingly serious when the purchase requires more "efforts" (monetary assets, time spent looking into, arrangement) or "responsibility" (long haul devotion).
The more included you are with a purchase, the more extreme your latent lament will be.
You can purchase some espresso and still consider yourself a frugal spender. It gets more diligent in finding yourself responsible with cash when you recently bought that costly new sports vehicle.
A few reviews have demonstrated that about 7 out of 10 individuals, who purchase another vehicle, and 44% of every single new property holder, experience some type of buyer's remorse.
Yet, littler things — garments, hardware, and kitchenware — can just as quickly haunt us.
Buyer Remorse in Online Businesses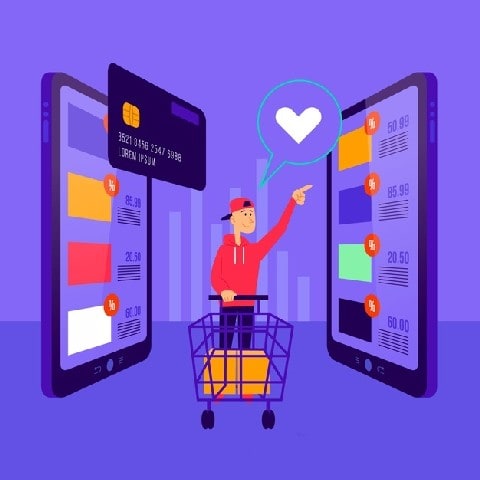 Buyer's remorse has escalated in the time of web-based business, single tick checkouts and streamlined stock chains: consumption is more unaffected, less expensive, and quicker than at any other time.
These spur of the moment purchases, which 80% of us fall prey to, are front-stacked with feeling, and we regularly come to lament them inside a brief timeframe.
There are slight chances that in case you're a customer encountering buyer's remorse, you've felt it in the past too.
Safeguarding yourself from Buyer Remorse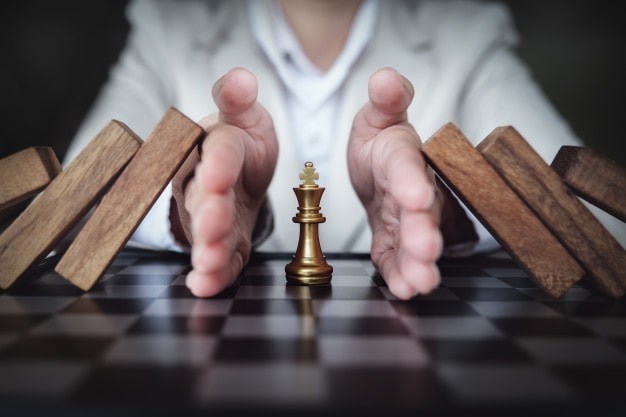 Provided that this is true, at that point, you should work to constrain how much your approach motivation will influence the decisions you make. The ideal approach to do that is to create a rundown of the things you need before you go to the store.
Furthermore, produce a financial limit for what you can spend before you start shopping. Each time you are enticed to make a purchase that isn't on the rundown, help yourself to remember the effect it will have on your financial limit. It is anything but a foolproof framework. However, it will limit the occasions you make purchases that you will later lament.
Clinical psychologists Emily Rosenzweig and Tom Gilovich from Cornell University investigated how this regret varies in two types of grief-
Material purchases such as physical items like PCs, vehicles, TVs
Experiential purchases such as experiences like shows, holidays, and skydiving
Material purchases, they found, are certainly bound to prompt buyer's regret since they are "exchangeable." In the present market, practically any given item your purchase has handfuls, if not hundreds, of fundamentally the same options. This frequently prompts the feared problem of decision.
Probably the ideal approach to buy what you need and still not endure the regret is by realizing that you're additionally dealing with your monetary future.
This implies moving a portion of your spending to save and contributing before you purchase that new item that adds to your luxury. As you watch your savings develop, you'll stress less over the frivolous spending since you realize you're likewise making the best choice with your cash.
We are far less inclined to lament an encounter. It is progressively basic to regret passing up a meeting than to lament burning through cash on one. This is halfway because you decipher encounters to be novel, not exchangeable. Hence, we don't feel a similar feeling of lost opportunity. Be that as it may, it likewise has to do with how you recall an encounter.
Buyer's remorse is glued in our brains, so, at times, you might not be able to avoid it entirely. You can improve monetary choices and diminish the regret you feel after considerably big purchases.
There are specific ways you can avoid this feeling, using cash instead of a card, think before purchasing something whether it's a big item or anything as small as an ice cream cone, compare options with a calm mind and analyze everything. While shopping, make a list of all the things you wish to buy and lastly, follow your budget.
Simple steps like these can help cut down the regret you will feel after making an unnecessary purchase.
Here is a video by Marketing91 on Buyer Remorse.
How Businesses can prevent Customers from Buyer Remorse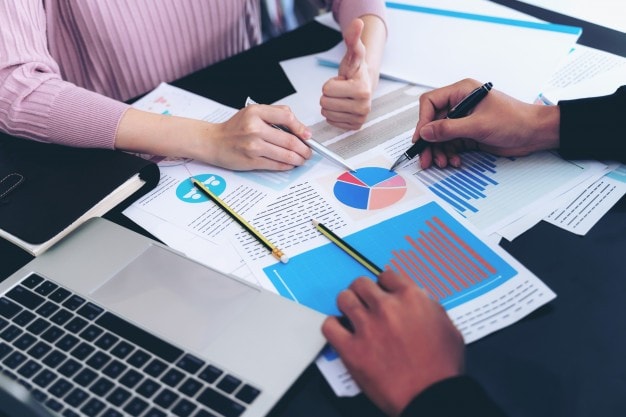 Undoubtedly, the customer needs to stay wary of regret.
Still, it is an equal responsibility of the dealer/shopkeeper from whom one buys a product to make the customer feel comfortable with their purchase and not let them think that they've made a mistake by bestowing their trust in them.
Dealers should focus on making their relationship with the customer blossom; this will only happen when a customer feels that their deal is as close as heart to the dealer as it is to them, which means they have to build a relationship on agreed and accepted proposals and benefits. Not only should this, after purchase, but customers also are well versed with what they can expect from the company.
Giving out false hopes won't build a strong relationship with the customer. Guarantee the clients that the company is still there for them by offering them the best onboarding practices the company has at their disposal.
Offering them a rundown of all the pertinent individuals who will chip away at their record in an email can also work wonders. Give direct telephone numbers, email addresses, cell numbers, any suitable sites, and online life data.
Assurance that somebody will consistently hit the customer up in a particular measure of time if they have any issues and that somebody will be working intimately with them to assist them with acing the item.
The buyer's remorse is comparative with steady client loss.
So regardless of whether a client doesn't promptly encounter regret, it's a smart thought to remember these tips. No one can tell when the second thoughts will crawl up, so make sure to give close consideration to the signs and address them at the earliest opportunity.
Let us have a look upon some top hacks that can help a business prevent Buyer Remorse-
Top Hacks Businesses should use to Prevent Buyer Remorse
Introduce the new customer to critical individuals in your user groups
Offer value to your customers and cultivate a useful foundation for your relationships with your customers
Tell your customers what they can expect to get from your company
Writing a thank, you letter to your customer is also quite an effective strategy for preventing Buyer Remorse
Offer the best onboarding services to your customers by providing contact information within 24 hrs of making the purchase
Do coaxing of your customers through their worries and share the love
Buyer Remorse Wrap Up!
It is essential to keep these tips in mind for preventing the Buyer Remorse whenever the regrets will creep up. Ensuring a consistent and well-rounded experience for the customers will help businesses avoid their customers from experience the Buyer Remorse.
Buyers can also pay heed upon the tips mentioned above for safeguarding themselves from the Buyer Remorse.
Have you ever felt regret after making a purchase? What reasons do you find the most significant for the Buyer Remorse?
In case you are running a company, what strategies do you incorporate for preventing your customers to feel any sorts of Buyer Remorse? Share your views with us in the comments below.
Liked this post? Check out these detailed articles on
Topic of Consumer Behavior
Alternatively, check out the Marketing91 Academy, which provides you access to 10+ marketing courses and 100s of Case studies.