What is Buyer's Remorse?
Buyer's remorse is the feeling of unease or distress which follows a purchase. Buyer's remorse is defined as the negative feeling, displeasure, or regret that a purchaser has after making a purchase. This sense of regret and discomfort is more severe with the expensive purchases but it might also occur with less-pricey ones.
It stems from the misalignment between the buyer's expectation and his perception of the product. This imbalance usually results in dissatisfaction and regret about the purchase.
This sense of regret after having made a purchase can be as insignificant as a mobile cover or as serious as a car or real estate. Hence, there can be so many reasons behind a buyer's remorse, and it is important for businesses and brands to find ways to avoid buyer's remorse.
When buyer's remorse occurs, the purchases wishes if he or she could undo the purchase. To check if you have experienced buyer's remorse if you thought any of the following:
Is this worth my money?
Did I even need this product?
Should I have bought from another brand?
Has the salesperson cheated me?
What will people say about my purchase?
Most people have felt some degree of anxiety after buying something. Usually, this happens when someone decides to buy a product due to peer pressure or high-pressure sales tactics.
Later on, they might want to change their decision. Consumers may experience unease when they realize the product's shortcomings, question whether they made the right call, or if the purchase was made on borrowed money.
Reportedly, 82% of people go through this feeling of regret after a purchase, which accounts for around $10BN worth of goods.
Example of Buyer's Remorse
Imagine this. You decide to buy a watch online after much research and deliberation. You decided to go for a new and promising brand. When the order arrives, you see that the watch works just fine, and you feel satisfied.
A week goes by, and you notice that your favorite brand is selling watches on sale. You realize that you could have gotten a better deal for a reduced price. It makes you want to undo your previous purchase. You think you should have waited for a while before buying. Ultimately, this ends in nitpicking your current watch for mistakes and a sense of making the wrong choice. This is buyer's remorse.
The psychology behind Buyer's Remorse
1. Cognitive Dissonance
Cognitive dissonance refers to a feeling of discomfort arising from having two conflicting thoughts. It is closely associated with buyer's remorse.  The more time, research, and effort a person puts into buying something, the higher she will experience the buyer's regret.
Cognitive dissonance can be seen in pre-purchase and post-purchase behavior. Before buying, a consumer's mind is filled with desire, excitement, and the different possibilities that the product offers. He also has more choices. He can even give up on buying the product.
After the purchase, his choices narrow down to continuing usage or renouncing the product. He won't be able to pursue alternatives. This will cause a mental strain. In short, there is a negative correlation between a consumer's involvement in the product and her satisfaction.
Lesser levels of investment in a product indicate lesser remorse. This can be evident in the case of impulse shopping. People who buy products on a whim experience lower levels of buyer's regret. They attribute the product's shortcomings, if any, to their lack of judgment. And they don't buy the product with much expectations in mind. So, they are less likely to be disappointed.
Consumers can experience a duality of attitudes when it comes to a product. They can decide to keep the product but not repeat the purchase. For example, take someone who purchases a sky-diving session. The experience might be fear-inducing, but they will not regret doing it. They would be glad about their decision but not repeat it.
2. Constant Chase for fulfillment
The human brain works mysteriously. At any given moment, the mind hosts a war between two systems: the avoidance system and the approach system.
The avoidance system wants to diminish risks and negative consequences.
The approach system chases present fulfillment and happiness.
While making a purchase, a consumer is controlled by these two systems. They might consider if the product is the right choice for them, compare it with similar products of another brand to evaluate risk. On the other hand, they might be swayed by the desire or excitement of acquiring the object.
The price of a house, its facilities, and the ability to pay the mortgage fall under risk assessment. Whereas the thought of building a home for your family, the pride of being a homeowner gives you immediate happiness. A consumer will analyze both these factors before making a decision.
What are the Causes of Buyer's Remorse?
A person's investment in the product dictates their level of buyer's remorse. This investment can be material, mental or financial. It chiefly comprises efforts, responsibility, resources, and commitment towards a product. All of these collectively cause buyers' remorse for the item purchased. Let us have a look at those factors here and now-
1. Failed Expectations
When a product fails to meet a buyer's expectations, it will give rise to buyer's remorse. People generally tend to focus more on the negative rather than the positive. Even if the functionality of the product is high, one single drawback can induce regret.
2. Multitude of Options
People have a wide array of options when it comes to products. Consumers naturally want to buy the best product in the market. However, after purchasing, people might come into contact with great offers from other brands. This might question the validity of their purchase.
3. Impulse Shopping
E-commerce has made the process of shopping more streamlined than ever. You can order something online at the click of your finger. That is why impulse purchases are more common online. People get swayed by attractive advertisements and slogans. They don't do their due diligence before buying and end up regretting their choice.
4. Opportunity Costs
Opportunity costs are the loss attributed to making a choice and thereby renouncing other choices. By buying a product, you create a dent in your pocket, preventing you from making further choices. All the losses you perceive combine to create buyer's remorse.
5. Efforts
Humans instinctively compare the price of a product against its benefits. If the efforts taken to acquire the product outweigh its benefits, people will be dissatisfied. Efforts may include time spent on research, driving to a distant store, or waiting for weeks for the arrival.
6. Responsibility
No one likes to be forced to do something. If a person buys a product out of peer pressure or targeted sales tactics, they will likely experience buyer's remorse. In contrast, if the purchase is made out of someone's free will, it's easier to take accountability for choices.
7. Commitment
Committing to a product can induce buyer's remorse. Long-term commitments like cars or homes can only be worth one's money if used regularly. People don't want to make the wrong choice and regret it for a long time.
Short-term commitment makes people feel a higher degree of freedom. When they can drop out of a deal quickly, they won't spend time ruminating about it. For example, buying an inferior quality pen is easier to forget than buying an inefficient car.
How to Avoid Buyer's Remorse?
It is in the best interest of both individuals and companies to alleviate negative feelings after a purchase. It will create peace of mind for the customer and generate more satisfied customers for the company.
A) From the Consumer's Point of View
It is imperative to ask yourself a few questions before you buy a new product:
Do you need it?
Will it add value to your life?
Can you afford it?
In addition to these, you can also follow below given steps for avoiding your remorse after making a purchase-
1. Create A Budget
Set a purchase limit for every month. It would help if you made sure that your expenses are lower than your income. Try to minimize your use of credit cards. Don't buy anything you can't afford or don't buy on borrowed money.
2. Make A Needs Versus Wants List
Decide on what your priorities are or the items you really need. For example, you need to set money aside for three meals of the day, but you can cut back on junk food. Learn to distinguish between what you need and what you want because of advertising messages.
3. Have A Waiting Period
Abstain from impulse purchases. Wait at least three days before you click that 'pay' button. This way, you will have time to consider your purchase thoroughly. You can weigh the risks and benefits and make an informed decision.
4. Stop Nitpicking
After making a purchase, don't over-analyze its negative aspects. Appreciate its positives too. No product is perfect. Comparing it to different brands will only destroy your peace.
5. Replace The Product
If the product is fundamentally flawed, you need to try and replace it. Many companies offer money-back guarantees so that you can make use of them. Don't compromise if the product doesn't deliver on its promise.
B) From The Company's Point of View
Repeat customers account for ? of a company's revenue. Dissatisfaction with a product can lead to losing a customer forever. So, companies must try to ease feelings of buyer's remorse to generate consistent profits.
Offer Coupons: Offering coupons will encourage consumers to come back and shop again. It will increase the number of repeat customers.
Give Discounts: Everyone loves discounts. It will cement people's belief that the deal was a good one.
Money-back guarantee: When people believe they can go back on their decision, they feel much more at ease about their purchase. They don't feel tricked or cheated. It also gives credibility to the company.
c) The FTC's Cooling-Off Rule
The Federal Trade Commission in the US has implemented a way to reduce buyer's remorse.
According to Federal Trade Commission Consumer Information-
The Cooling-Off Rule gives you a three-day right to cancel a sale made at your home, workplace, dormitory, or a seller's temporary location, like a hotel or motel room, convention center, fairground, or restaurant. It also applies when you invite a salesperson to make a presentation in your home. But not all sales are covered.
Here is a list of sales that aren't covered under the cooling-off rule:
Sales under $25 made at your home
Sales under $130 made at a temporary location
Business or commercial sales
Purchases made entirely online or through a telephone
Made to meet any emergency
Made at a seller's place of business after negotiations
Made when seller visits your property on request for maintenance and repair
Real estate, securities, or insurance
Motor vehicles are sold at temporary locations if the seller has at least one permanent business location.
Arts and crafts products sold at temporary locations like fairs
Buyer Remorse in Online Businesses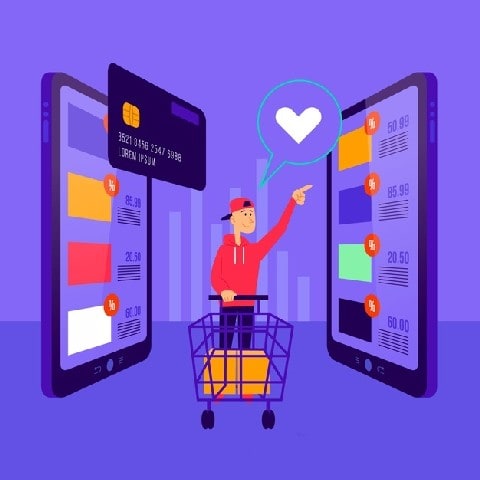 Buyer's remorse has escalated in the time of web-based business, single tick checkouts and streamlined stock chains: consumption is more unaffected, less expensive, and quicker than at any other time.
These spur of the moment purchases, which 80% of us fall prey to, are front-stacked with feeling, and we regularly come to lament them inside a brief timeframe.
There are slight chances that in case you're a customer encountering buyer's remorse, you've felt it in the past too.
Safeguarding yourself from Buyer Remorse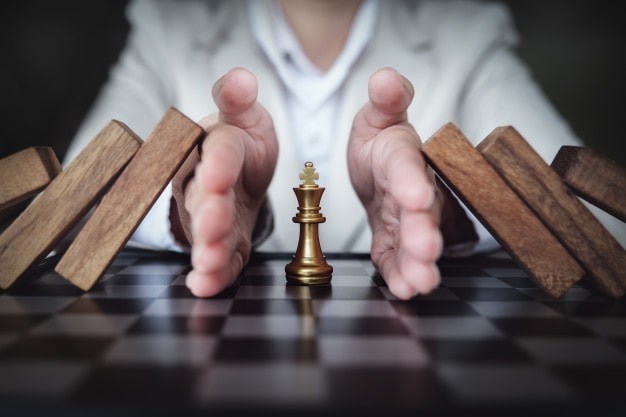 Provided that this is true, at that point, you should work to constrain how much your approach motivation will influence the decisions you make. The ideal approach to do that is to create a rundown of the things you need before you go to the store.
Furthermore, produce a financial limit for what you can spend before you start shopping. Each time you are enticed to make a purchase that isn't on the rundown, help yourself to remember the effect it will have on your financial limit. It is anything but a foolproof framework. However, it will limit the occasions you make purchases that you will later lament.
Clinical psychologists Emily Rosenzweig and Tom Gilovich from Cornell University investigated how this regret varies in two types of grief-
Material purchases such as physical items like PCs, vehicles, TVs
Experiential purchases such as experiences like shows, holidays, and skydiving
Material purchases, they found, are certainly bound to prompt buyer's regret since they are "exchangeable." In the present market, practically any given item your purchase has handfuls, if not hundreds, of fundamentally the same options. This frequently prompts the feared problem of decision.
Probably the ideal approach to buy what you need and still not endure the regret is by realizing that you're additionally dealing with your monetary future.
This implies moving a portion of your spending to save and contributing before you purchase that new item that adds to your luxury. As you watch your savings develop, you'll stress less over the frivolous spending since you realize you're likewise making the best choice with your cash.
We are far less inclined to lament an encounter. It is progressively basic to regret passing up a meeting than to lament burning through cash on one. This is halfway because you decipher encounters to be novel, not exchangeable. Hence, we don't feel a similar feeling of lost opportunity. Be that as it may, it likewise has to do with how you recall an encounter.
Buyer's remorse is glued in our brains, so, at times, you might not be able to avoid it entirely. You can improve monetary choices and diminish the regret you feel after considerably big purchases.
There are specific ways you can avoid this feeling, using cash instead of a card, think before purchasing something whether it's a big item or anything as small as an ice cream cone, compare options with a calm mind and analyze everything. While shopping, make a list of all the things you wish to buy and lastly, follow your budget.
Simple steps like these can help cut down the regret you will feel after making an unnecessary purchase.
Here is a video by Marketing91 on Buyer Remorse.
Conclusion
It is essential to keep these tips in mind for preventing the Buyer Remorse whenever the regrets will creep up. Ensuring a consistent and well-rounded experience for the customers will help businesses avoid their customers from experience the Buyer Remorse.
Buyers can also pay heed upon the tips mentioned above for safeguarding themselves from the Buyer Remorse.
Have you ever felt regret after making a purchase? What reasons do you find the most significant for the Buyer Remorse?
In case you are running a company, what strategies do you incorporate for preventing your customers to feel any sorts of Buyer Remorse? Share your views with us in the comments below.
Liked this post? Check out the complete series on Consumer Behavior