Brainstorming revolves around the minds behind design and ideation, as it is the gateway to great ideas. In the simplest form, brainstorming can be understood as the process of gathering basic ideas that can further be fleshed out into full-fledged plans of action whose implementation can offer favorable productive outcomes.
When you adeptly use the concepts of brainstorming, it leads you towards the terrific results and successful solutions to the associated problems. All in all, it is a well-tested method for generating new ideas.
This article will take you deep into the world of brainstorming and help you understand the right ways of using brainstorming for generating innovative, effective, and productive ideas. So, without delaying any further, let us start unraveling the mystery here and now-
Introduction 
Mastering the art of problem-solving sometimes takes more than one mind's efforts and abilities.
When time is of the essence for making things happen, it is natural for people to seek help and use all inputs available to develop the most efficient solutions.
Brainstorming is a collective task involving a group of people coming together to generate new ideas for solving a job. It is a prevalent activity that people around the world do to help each other solve their problems.
The term brainstorming was first coined by an Advertising Executive named Alex Osborne in 1941.
Alex was a firm believer that the best ideas are generated when humans go beyond the mainstream ideologies of thinking.
Thinking out of the box was one of the ways he thought great plans and designs could come from. Effective brainstorming alleviates that task of-
Analyzing all the possibilities
Fostering collaboration
Finding out outside perspectives
Avoiding creative burnout
Channelizing creativity and innovation
Building many ideas in a short time
Osborne's Rules for Effective Brainstorming – 4 Rules of Brainstorming
The first rule of Effective Brainstorming is to focus on quantity.
You must have heard the phrase, "The more, the better."
It signifies the need for more inputs to increase the possible options. More options imply more strategic alternatives for finding the right solution.
Having more alternatives assist in deciding the best possible path to choose to get the desired outcome.
The second rule is always to withhold criticism. There is no place for pessimism while brainstorming.  A pessimistic environment discourages members of the group from sharing their ideas.
A negative environment forces the group members to limit their ideas to avoid getting rejected or judged by other members.
This brings us to our third rule, which is to welcome unusual ideas. This rule is an outcome of the second rule. Encouraging all suggestions from all members of the group is crucial to opening the doors for innovations and ideas.
While all unusual ideas may not be valuable, they are still necessary to ignite an exterior perspective in-spite of how outlandish they might seem.
The fourth rule is to integrate and refine all ideas. Sometimes, the best approach is a blend of two or more proposals that may be suggested by different members of the group.
Combining and improving all ideas is a way to improve the efficiency of brainstorming. It helps in determining which design is more feasible and viable.
All four rules for effective brainstorming are inter-related and inter-connected. They need to be followed consistently to make sure that the goal of brainstorming is duly met.
The Importance of Collective Thinking in Brainstorming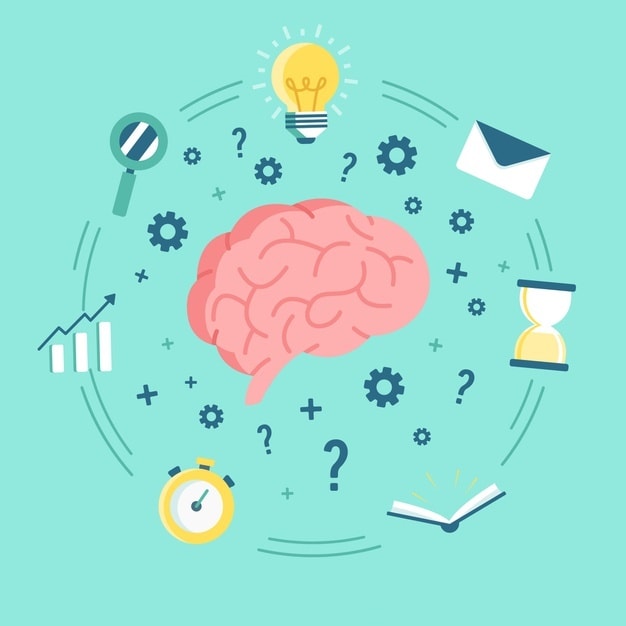 While some people may think that they are self-efficient for solving any kind of problem, this is not always practically possible. Putting in more minds to solve a problem has many foreseeable advantages.
Having multiple people working their brains helps individuals gain external inputs for better and more encompassing idea generation. Brainstorming is a way of breaking the routine and opening the door to change.
Brainstorming helps in discovering improvements you did not believe you needed.
It also plays the most crucial role in idea building and teamwork. Using the assistance of a team, you can creatively and collectively take part in the decision-making process.
A group of people working in conjunction is more likely to outsmart an individual working alone. A worthy conclusion can only be formed when a majority of people agree to work on it through consensus.
If one person is capable of creating numerous innovative ideas, imagine what a group of people have the potential to do.
Let us now have a look upon the different types of brainstorming that can help you in effective idea generation-
Different Types of Brainstorming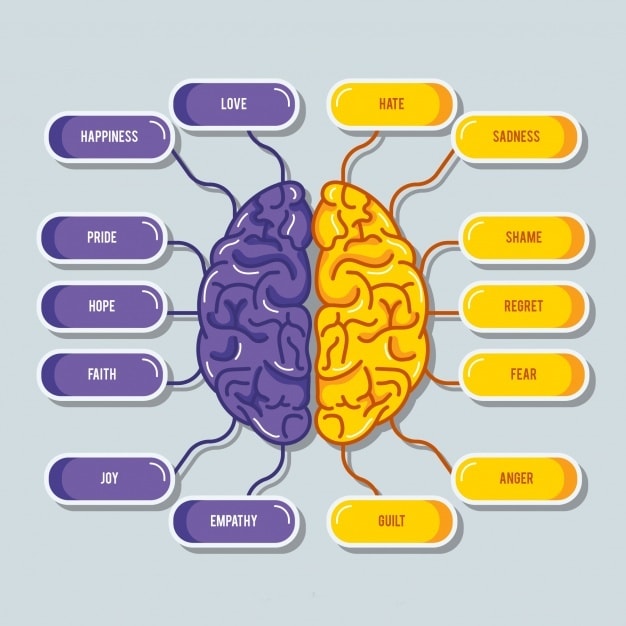 1. Mind mapping
Mind mapping is the process of visually classifying and organizing information.
In this method, the central idea that forms the core solution to the problem is placed in the middle with associated views arranged around the central idea.
The associated ideas should be in support of the central idea. They must be adding value and improving the status of the decision-making process.
2. The Six Thinking Hats Theory
This theory helps in looking at one problem from all the angles possible. The aim is to look at the issue with a different and broader perspective. In this step, there are six types of thinking to follow, represented by six colors of hats.
The White hat represents the facts in any given situation. All factual information is essential for noticing all requirements and missing elements of the discussion.
The Red hat considers all the emotional aspects of the issue. All your instincts and intuitions should be addressed in this step. This step is essential for inducing critical and creative thinking.
The Yellow hat is for developing a positive attitude that allows seeing all the advantages of all the ideas and inputs.
The Black hat is the step at the other side of the coin of the Yellow hat. This step is vital to see the negative aspects of the ideas and suggestions. Identifying negative features is essential for ruling out precarious procedures to avoid future complications.
The Green hat allows you to add your creative thinking abilities to manage or fix any kind of situation.
The Blue hat is used for process management and control. When you face a problematic situation, it is essential to channel all ideas in the right direction. This step of thinking is to help all members of a group that participates in brainstorming to stay in-check.
3. Starbursting
Starbursting is a form of brainstorming that involves comprehensive and systematic questioning to evaluate the feasibility of all ideas.
This step is focused on generating questions rather than providing answers.
Self-evaluation is the most effective method to assess the functionality and performance of the solution.
Let us now have a look upon 10 top tips for effective brainstorming-
10 Tips for Effective Brainstorming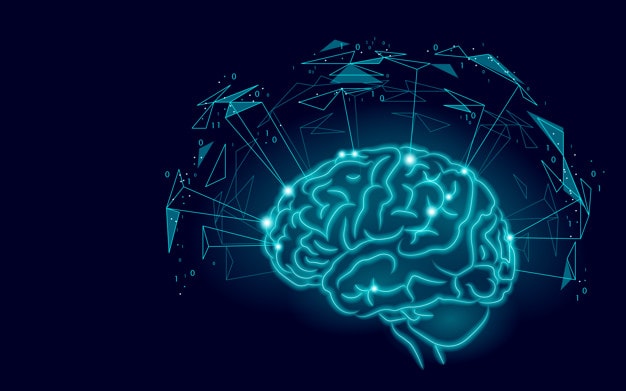 1. Have an objective or thought course before you start
Before you start conceptualizing for your brainstorming session, it is good to have an engaged objective or heading of thought at the top of the priority list.
You and other members should know the problem or issue you are attempting to solve or things in your life you are endeavoring to create new ideas for.
2. Find a tranquil space or suitable ambiance where you can focus
Eateries, lobbies, coffee shops, and other bustling spots can be too diverting to brainstorm.
You should search for a calm territory where you can concentrate your musings regarding the matter you are brainstorming about.
It is suggested to brainstorm at places you and other members feel great and where you believe you have a portion of your best considerations.
3. Have the correct supplies
For the effective brainstorming, this one tip appears glaringly evident. In any case, it is so imperative to effective ideation. Just having a pad and paper is never sufficient for conceptualizing.
Having a dry erase board for your procedure, along with draw out, chart, wireframe, diagram, and flowchart are also useful. You may also take pictures of what you write down if you don't have a Smart-board. You may also consider voice recording your whole meeting to generate new ideas.
4. Try expanding the ideas of others
In case you are confused about thinking about new ideas, you should consider developing ideas from others.
Huge numbers of the top entrepreneurs today were made by trailblazers making others' thoughts a stride further. Your thoughts don't generally need to be new; it can be someone else's idea shared in a brainstorming session.
5. Try welcoming relevant members into your meeting to generate new ideas
Many of the times, it is said that two brains indeed are more constructive to the one.
Do you have individuals that typically have brilliant thoughts? If yes, then you think about welcoming them to go along with you in your meetings to generate new ideas.
I suggest utilizing this brainstorming tip if you already have some ground-level thoughts recorded and simply need some assistance fleshing out the subtleties.
6. The craziest ideas you have maybe the one you return to in the end
Try not to confine yourself when you are thinking about best-suited ideas.
You may concoct some wild thoughts that appear as they should not be on your list, but after sometimes, those might wind up being the best thoughts you think of.
Keep a receptive outlook about everything that flies into your head. Ensure you record or write down everything; it might sound useful to you when you return to it in the end.
7. Start broad and afterward focus upon that
At the point when you first start brainstorming, you ought to be thinking of as many ideas as you can for your subject.
When you have done that, you have to pick your smart ideas and spotlight on them.
You should then start to fabricate branches and networks of supporting subtleties for your best ideas. This is where a thought begins to go into an effective plan.
When you have done this, you can start to make a move and rejuvenate your ideas.
8. Don't conceptualize for a long time
You can get worn out on the off chance that you brainstorm or conceptualize for a long time.
Such sessions can be a burdening and highly difficult thing for your psyche.
Cool off if you have been brainstorming for over an hour in a row. Get up and move around to invigorate yourself. Return when you feel revived, and the thoughts begin flying into your head once more.
I know that once you begin to have a progression of smart ideas, it can turn out to be exceptionally energizing.
9. Always have an approach to write down or record ideas with you
This one is one of the most significant brainstorming tips. I can't tally the measure of times I have had a thought and didn't have an approach to record or write that down.
In the beginning, I would have assured myself that I would recall it; however, hours after that, it would be proceeded to overlook or forget.
So, it is essential to have a recorder or pad of paper at your bedside, in your vehicle, in your packs, and ideally in your pocket at untouched. Nowadays, Smart-phones make this task a lot simpler.
All in all, if you have a good idea, don't just depend upon your memory for keeping that alive.
10. Follow Through
At the last spot, comes one of the very crucial brainstorming tips, as it is essential for effective implementations of your ideas.
Following through your ideas or finishing on your thoughts is extremely important for making your brainstorming sessions productive. If you've gone through a long and exhausting brainstorming session, you will do yourself damage if you don't convert your plans and ideas into action.
The majority of your best ideas won't be anything but difficult to finish or even start. You must be committed and resolved to achieve your objectives.
Here is a video by Marketing91 on Brainstorming.
Final Thoughts!
Brainstorming is one of the most effective methods for producing well-developed solutions to complex problems.
It is vital for all people who plan to brainstorm their way towards a solution, to believe in teamwork. Working in synergy increases the mental capacity of the group as a whole. All individuals are different and have their strengths and weaknesses.
Brainstorming is a method to harness these strengths together, to efficaciously and competently solve problems.
The inputs of other capable people best water the seeds of your mind. If you want to solve a complicated matter or a difficult problem, get your friends or colleagues and brainstorm. United you stand, divided you fall.
With the above-mentioned brainstorming tips, you will be able to get your ideas from your head to a fully-fleshed out plan, and finally, it will empower you to accomplish your goals and optimize the success.
So, have you ever participated in a brainstorming session?
Do you consider brainstorming effective in coming up with best-suited ideas to optimize performance and profits?
Liked this post? Check out the complete series on Marketing