Have you been hearing a lot about the millennials these days and curious to know who the millennials are? Then this post will take you deep into the world of Millennials and guide you about the causes of millennials. So, let us get started right away-
Introduction to the world of Millennials 
Millennials are also known as Generation Y or Gen Y.
They are a demographic group of people following Generation X (Gen X). The word "millennial" has recently come into the limelight. Often, people confuse this term with the upcoming generation.
The widely accepted definition of millennials is the group of people who were born between 1981 and 1996. This group of people has started ruling the world and dominating the various industries present. They are politically aware, technologically, advanced, and socially acceptable.
The characteristics of millennials differ depending on the region. They also vary based on the socio-economic conditions of the area. But there is one common characteristic of all millennials irrespective of the area in which they reside.
Millennials are standing out from the crowd owing to their general "coming of age" attitude, which is supported by the ease of access to information due to digitization. Millennials are also responsible for changing the mindset of our society. They are accountable for introducing modernism in society.
The personality Traits of a Millennial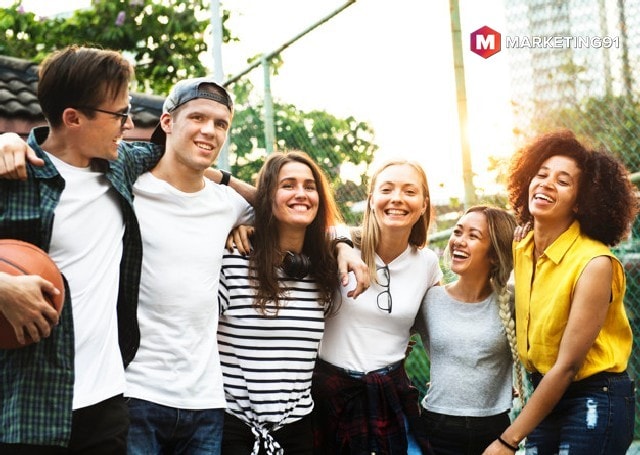 Millennials are technologically advanced and owing to this, they have also been the center of most marketing efforts.
They are also multi-taskers. They can manage multiple tasks at the same time without making any errors.
The generation excels at out of the box thinking and is known for its creative problem-solving skills. It is always their endeavor to come up with something different and new for the world to see. They tend to exhaust their creative faculties from time-to-time.
They are careful before opting for a service or buying products. They aren't gullible and easily-convincing. They look for advice and research before going for something.
They are also socially conscious.
Millennials also hold high expectations of their employers.
They are not afraid to question and voice their opinions. The generations before were subdued and restricted. Millennials understood the importance of expressing their views.
Millennials are ambitious, confident, as well as driven towards their ambitions. They are practical and have high aspirations in life.
Traits that make Millennials good employees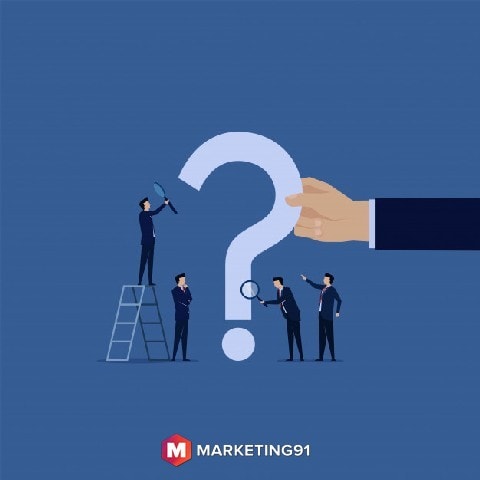 1. Curiosity 
Gen Y is a curious generation in general. They are eager to learn and develop new skills and have a broader mindset to understand various things. They are also willing to put in the time and effort to build themselves into better employees as well. They are eager to go the extra mile to create something new and unique.
Several companies have focused on this trait of the millennials and have set up various career-oriented development programs that have helped their employees grow over time. For instance, PepsiCo launched a program that gave its employees access to different critical experiences to help them transform themselves for the future. Various companies have also introduced internships for those young-thinkers.
These internships provide them with the knowledge of how a company functions, allows them to brainstorm, and also get used to the corporate world. Internships also tend to be beneficial for the companies. They get a fresh and newer outlook and creative ideas through the millennials. Also, millennials are prepared to work for longer hours and lower rates because of their lack of experience in the field. This works best for companies and big businesses.
Moreover, millennials do not want to stick around at the same job for years on end to finally receive a promotion. Thus, if companies come up with innovative programs that create new paths of professional development, millennials are likely to feel attracted to such opportunities.
2. Individuality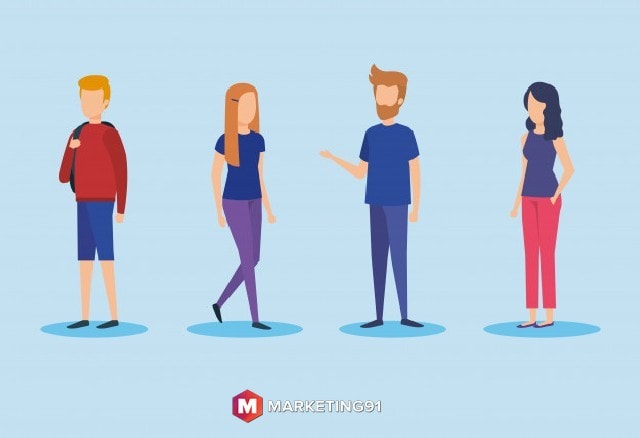 All millennials are unique in their ways and have their personalities. Previously, unconventionality and individuality were sidelined. But today, the world is growing, and the competition in the market is escalating. Such brutal competition requires extensive brainstorming and uniqueness. This is what the millennials are known to offer.
 However, in workplaces, they are often mocked for having the belief that they are different from others. It is observed that older employees feel that millennials are raised with unrealistic ideas about the real world. This is completely justified because the upbringing of the older generations was conventional and restricting.
However, modern businesses have now started taking an individualistic approach while managing millennials employees. It is a company's responsibility to make their employees comfortable and have their ideas heard. Companies have begun to understand that the individuality of the millennials is the factor that leads to a robust millennial workforce. They have realized that today's competitive world can only be tackled through unconventional and unique perspectives. Every company needs to set itself apart from the rest in the market.
Millennials hold different professional goals, aspirations, and personalities, and this is an essential factor for business leaders to understand. While investing efforts into the company, millennials also expect to have professional and individualized growth as well.
Hence, there is a symbiotic relationship between the millennials and the companies wherein both elements are dependent on each other for their growth and prosperity.
3. Social Awareness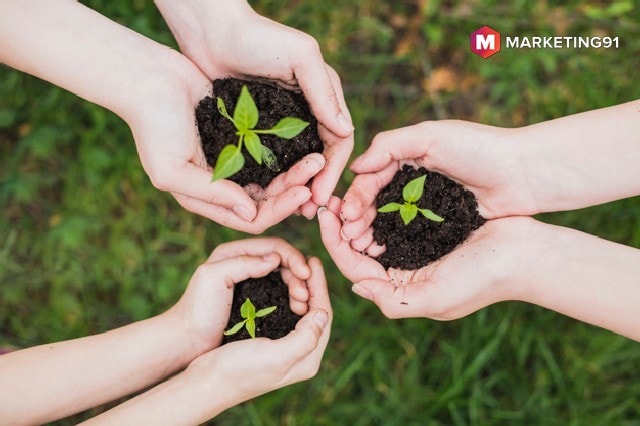 Millennials like to give back to the community. They believe that just being economically aware isn't enough. For being ideal citizens, they should be socially conscious and responsible too.  Companies, for instance, Salesforce, have helped them focus on social issues and give back. Salesforce encourages all of its employees to donate to charity by giving in their time.
They also let them do so during working hours. Some companies have also made it an obligation for their employees to either donate to charity or spend some time out of their working hours for serving the poor.
Millennials have been mainly observed to care about social causes, for instance, social equality and climate change. They have protested and voiced their opinion against unequal pay, gender inequality, homophobia, etc. By helping them make a change, a company can drive their motivation to work as well. A company should create a secure link between positive social change and the business's success.
By doing so, they are creating a conducive atmosphere for the millennials to work, grow, and progress.
4. Financial Stability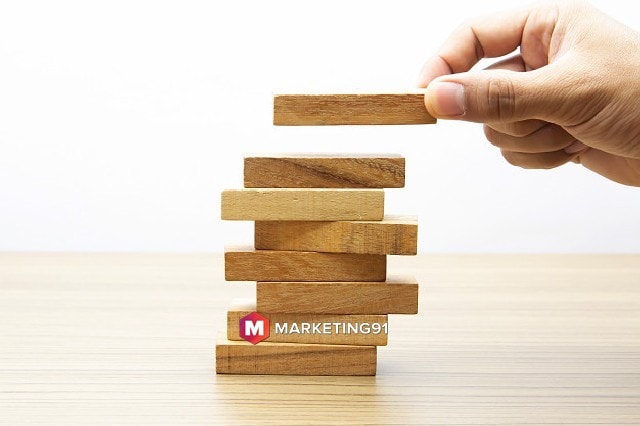 Millennials are driven towards making decisions that lead to financial stability instead of becoming rich. They believe in moderation and a secured future rather than being on either extreme of the wealth index, i.e., poverty and richness.
This is due to the after-effects of the Great Recession. It has a significant impact on Gen Y. As a result of this, as well as of student debt, millennials choose to remain financial economical by letting go of extremely luxurious goods and services.
This practical outlook helps them to survive, become financially independent and fend for themselves.  If companies offer benefits, such as tuition assistance, for instance, millennials will be attracted to such workplaces and will dedicate more of their time towards the company's progress.
5. Innovations in Technology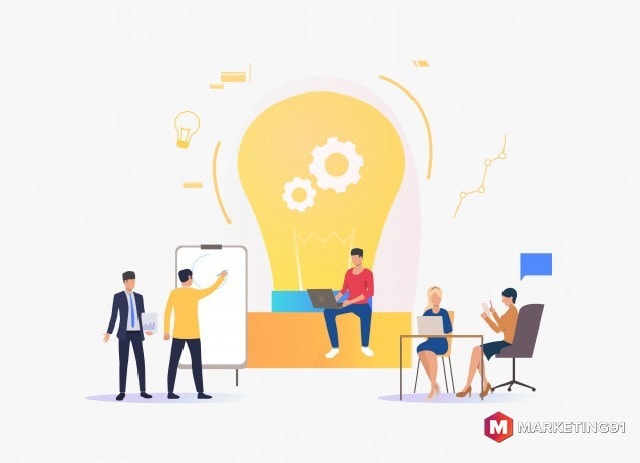 Millennials are particularly a digital generation. They are more driven towards technology. The reason being that more or less every aspect of their life is influenced by technology.  They were born right around the time cellphones, the internet and computers were introduced into the market. Thus, it is no wonder that while millennials are tech-savvy, they also have an obsession with technology.
Millennials are very technologically advanced owing to the rapid proliferation of the internet, as well as the growing age of digitization. Millennials spend about 5 to 10 hours per day consuming the content present online.
Moreover, they are always surrounded by technology. They have grown up in an environment that was increasingly being filled by electronics. They have the habit of being an active part of the online community. This is done by being a part of various online forums and coming online and being socially connected.
Moreover, owing to this, millennials are driven towards working with technologically advanced companies. According to a recent survey, millennials consider technology-related companies, such as Amazon, Tesla, and Apple, among others better than other larger companies, such as Levi's, Chanel, and Ford. Millennials like to work in an environment of familiarity.
They are well-versed with technology and the online community. This is the main reason why millennials prefer working with technologically-inclined companies like the ones mentioned below.
By having a company that is related to technological innovation or employs the latest technologies, businesses can attract more millennial employees.
6. Feedback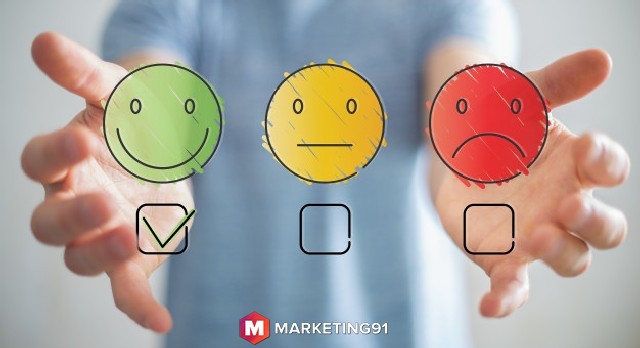 Millennials like to grow and improvise themselves. According to a study, it is observed that millennials wish to receive regular feedback about their work. They consider it an efficient method through which they can focus on the areas where they need improvement instead of praise. According to them, in this ever-changing world, constructive criticism is of paramount importance.
If organizations start encouraging their managers to meet with the teams on a weekly or a biweekly basis, the performance of an organization can be driven. Owing to the curious nature of the millennials, they want to improve themselves and grow professionally.
They deem feedback as an essential component of proper professional development. Constant feedback drives them to change themselves at a faster rate. This also works well for the company since the delivering ability of millennials increases manifold.
7. Collaboration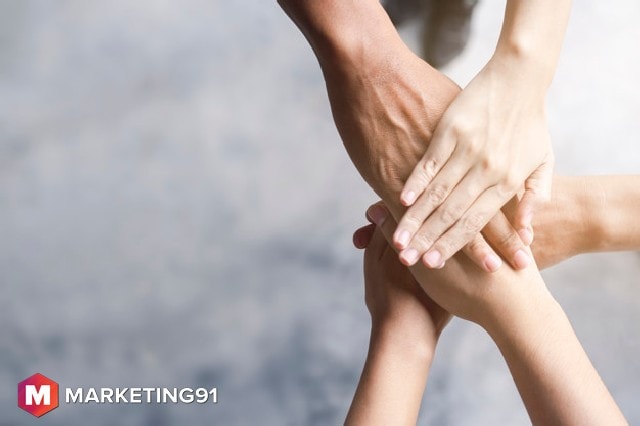 Millennials prefer collaboration over working individually. This is a new twist in the concept of entrepreneurship. They work independently at the same time partnering with someone to manage the company.  Moreover, companies are increasingly adopting an open-concept design for their offices owing to this fact.
By allowing millennial workforces to meet with each other and collaborate with their peers in the same as well as different teams can boost the organization's performance. This significantly helps in unifying the company. It also prevents the occurrence of work-related disputes.  By creating meeting spaces with an open concept, one can give rise to a transparent work environment.
An important amalgamation of ideas occurs, and newer concepts are created. Again, this proves to be beneficial for firms. Useful collaborations help in the growth of not only the company but also its employees.
8. Competitive

One of the significant motivators for gen Y for excelling in their professional lives is competitiveness. The generation likes setting personal goals and achieving them. They always want to perform better than their colleagues in an office environment. While this trait holds, millennials also love working in teams and growing collectively. Healthy competition is the best method for millennials' workforces.
They know where to draw the line between competition and teamwork. Hence, it does not create problems when these employees work together. Gen Y is driven by factors, including personal growth and self-improvement.
A competitive world acts like an encouragement for the millennials to think more and explore their creative faculties. The competition enables brainstorming and creativity. For companies, this is an added advantage and sure-shot progress.
9. Multi-taskers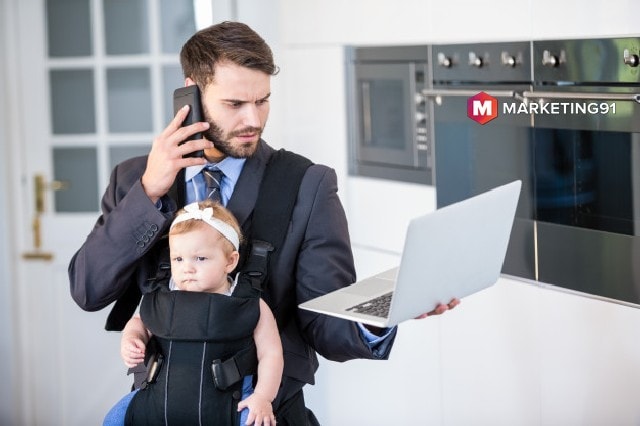 The generation is good at multitasking and can handle multiple tasks and responsibilities at the same time. They like to lead an occupied and busy lifestyle.  However, they are usually also easily distracted as they find social media hard to resist. But if this distraction is curbed, millennials can surely make great use of their practical multitasking skills. It is also observed that millennials like a fast-paced life. They loathe stagnation and slow progress.
Companies can set daily as well as weekly targets or goals for their millennial workforce. Setting weekly goals provide a direction for the millennials to follow. This decided direction helps them to lead a systematic life.
By having an engaging environment and having various opportunities for growth in the workplace, businesses can extract the best of the millennial workforce. Hence, a transparent and active atmosphere works best for both companies and their employees.
10. Connected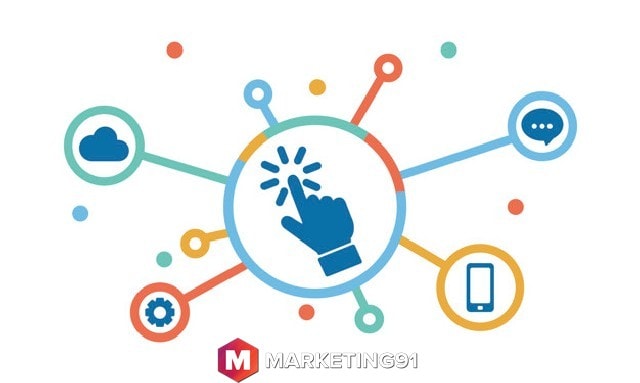 As millennials are technologically advanced, they are also very connected. They like to participate in the online community actively.  They have a good understanding of social media and can easily find their way through it. Social media has gained an enormous amount of influence over the millennial population. If a company does not use social media to spread awareness about themselves, they can't be attracted to the company. Hence, social media plays a vital role in uniting companies with the millennial population.
Thus, companies can engage with audiences and potential customers using social media platforms. They can also talk about things that are related to the company or what their followers might find interesting. Organizations can be aware of what is trending in the society and make the required changes in their working atmosphere. Companies can also take help from their millennial workforce to develop and enhance their social media strategies.
Social media platforms are a compelling asset to every company's marketing strategy. Hence, the company and its employees can work together to chalk out an effective marketing strategy.
11. Work and life balance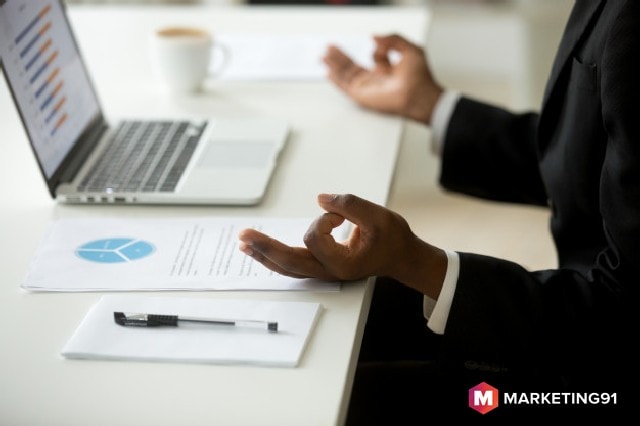 The generation likes to keep a balance between their professional and personal lives. It is a common understanding that millennials are workaholics. But this is a misconception. Millennials tend to prioritize their personal and professional lives equally.  Unlike other generations, Gen Y is not willing to compromise on this factor. While the generation is also hard-working like their previous generations, they also prefer flexible work environments.
Companies that value a work-life balance and helps its employees maintain the same are ones that attract the generation. Moreover, if businesses have the attitude that says that as long as deadlines are met, the time-in and time-out of an employee is up to them; work from home allowance is also the right way of keeping a millennial workforce happy and satisfied.
These days, companies want people to meet the required targets rather than come to the office every day. This flexible work atmosphere is ideal for most millennials.
Wrapping it up!
In conclusion, millennials need a workplace environment that is stimulating, fun, as well as innovative.
They get attracted to a transparent work atmosphere and require more interaction with the company.  As companies grow, millennials need to grow individually in their careers, as well. They also stand out for their tech-savvy nature.
Multiple studies are now showing that millennials earn lesser than the previous generation at the same age. Another research shows that almost 50 percent of millennials are more willing to purchase goods from brands that further support a cause. This holds even if it costs a bit more.
As discussed, work is critical to millennials, but it is equally essential for them to maintain a healthy balance between their personal and professional lives. While every generation comes with its own set of challenges, they also have positive characteristics that eventually help society develop and become better. Millennials are much more accepting of diversity and even care genuinely for the same. They are more accepting, liberal, and tolerant of other people's opinions. In terms of workplaces, they like transparency and prefer straight-forward and relatable communication methods. They are team-oriented and enjoy collaborating on projects with their friends and colleagues.
Millennials are also focused on doing what is right and need to feel like they are on the right track.
They appreciate recognition for their work and want to add a valuable contribution to the business for which they work. They are always in the transition state and seek constructive criticism from time-to-time to help them grow.
For them, it is essential to be socially as well as politically aware apart, apart from being economically conscious.
Have you understood everything about the millennials? Still, having any doubts about the role of millennials in today's business management? Feel free to ask us in the comments below.
Liked this post? Check out the complete series on Marketing