Shopping products are products that fulfill the needs, wants, and desires of the end-users. You can find these products in stores or online through retailers and manufacturers. The items available for shopping can range from daily necessities like food and clothing to more costly items. Businesses and brands offer consumer products after analyzing consumer buying behavior.
You can shop for a wide range of products including furniture, electronics, books, jewelry, and more. Furthermore, you have the option to shop for gifts as well as items for yourself that fulfill your needs and desires. Shopping for products can be a great way to treat yourself or someone else, especially when you're looking for a special gift for a birthday, holiday, or simply because.
What Are Shopping Products?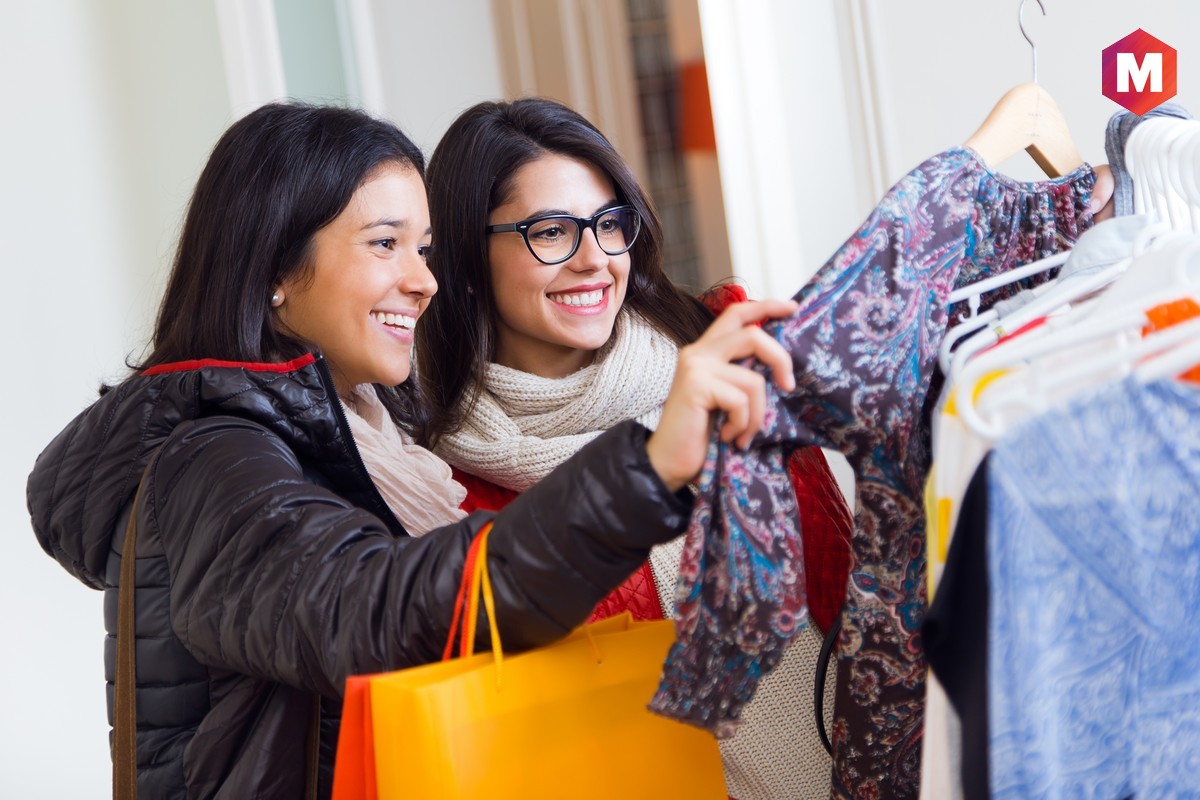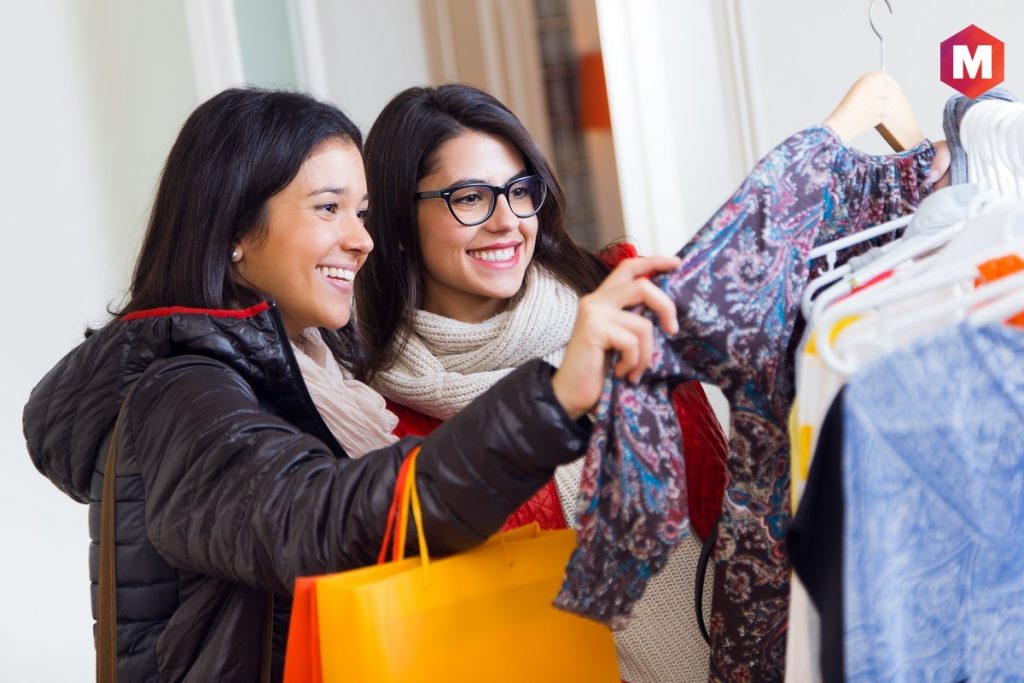 Shopping products are items that consumers don't purchase frequently and must compare with available alternatives in the market. Deciding whether to buy the product or not requires time, planning, and effort on the part of the consumer.
Even if consumers don't frequently make purchases, they still take into account factors like cost, time, and effort when making their buying decisions. Shopping products can range from small items like clothing and accessories to more expensive items like furniture and electronics.
Shopping Products Definition by Philip Kotler
According to Philip Kotler, a shopping product is –
"A consumer product that the customer, in the process of selection and purchase, characteristically compares with others on such bases as suitability, quality, price, and style".
Importance of Understanding the Types of Consumer Products
Understanding whether products are convenient, shopping, specialty, or unsought is very important. As noted above, each type requires different marketing efforts.
For example, it would not make sense to expend considerable marketing efforts on sugar. There is little differentiation between different brands of sugars and spending money on advertising would not play a role in changing consumer perception.
Unsought products, such as life insurance, are not something that consumers typically think about or actively seek to purchase. As a result, marketing and advertising efforts play a critical role in making these products known to consumers and convincing them to make a purchase.
Shopping products are the infrequently purchased consumer goods that demand time, planning, effort, and resources from customers at the time of purchase.
Unlike readily available convenience products, the dispersal of shopping products is through selected channels or limited outlets.
For example, while purchasing clothes or fashion apparel, customers try different styles and compare their quality, material, and price before deciding. It's a similar case with furniture and electronic gadgets where the customer weighs attributes of a variety of similar products before purchasing the product.
Characteristics Of Shopping Products
Shopping products have some common characteristics that differentiate them from other types of consumer products. These characteristics are as follows:
Infrequent purchases – Shopping products don't usually find a place in daily use of the customer, or they're durable or semi-durable, so the customer doesn't buy them often. These are usually purchased when there is a need to replace the old one, and the customer has enough resources and time to make an effort and buy the product.
Short but selective distribution channel – The shopping products are not extensively available. The manufacturers generally supply them only at limited outlets, implying that the customer needs to put extra effort into acquiring the products.
Advance purchase plans – The customer's regular purchases do not include the shopping products. Moreover, since these products generally involve high costs, the customers usually plan their spending capacities, product expectations, and requirements before surveying the available options.
Relatively elastic demand – Shopping products do not constitute the customers' necessities, so even a slight increase in their prices affects their demand significantly. Also, if the substitutes are available at comparatively lesser prices, it may shift the customers to purchase the competitor's product.
Slow buying process – The customer invests a lot of time and effort in selecting the best feasible alternative as he compares the product based on price, features, design, service, and most importantly, value for money.
Good sales support – The sellers are aware that the customers do not usually have sufficient knowledge vital for purchase decisions, so they deploy their human resources to assist customers in the selection process.
Usually not standardized – Each product brand offers unique features, so they usually do not follow a set of levels, quality, or standards. For example, mobile phones offered by company 'X' would vary from those offered by company 'Y', although the basic functions of every mobile phone are similar.
Types Of Shopping Products
Shopping products can be categorized into two types: heterogeneous shopping products and homogeneous shopping products based on how similar they are to other products in the same category. Let's have a closure look at both of these –
1) Heterogeneous Shopping Products
Heterogeneous shopping products are unique products that have different characteristics. When shopping for these products, customers can distinguish between them based on specific attributes such as size, color, processor, display, and so on.
For example, when buying a laptop, customers can compare different attributes such as processor speed, RAM size display quality, and battery life. Customers are also able to compare the price and make their decision based on which product offers them the best value for money.
Therefore, customers' purchasing decisions are more influenced by their attributes and needs than any other factor.
2) Homogeneous Shopping Products
Shopping products that have similar quality and fall under the same category are called homogenous products. Though they may differ based on factors such as brand image, style, suitability, price, and brand positioning. Customers may have difficulty distinguishing between homogeneous products as they are similar to each other and often have comparable attributes.
For example, when buying a shirt, customers may find that all shirts in the same category have similar features. In this case, customers may rely on other factors such as price, social validation, brand experience, and brand image to make their purchasing decisions.
In addition, some customers compare the value they receive from a product to its price to determine its true worth. For instance, a customer might opt for a lower-priced product if two brands offer comparable features at different price points.
These are two types of shopping products, and each type is further divided into four different types. –
a) Convenience Products
Often, consumers prefer to purchase convenience products without much comparison with other options and tend to make immediate purchases frequently. A convenience product is one of the most common types of consumer products and consumers spend money on them regularly.
Convenience products are usually affordable, similar to other products, and sold in accessible locations for consumers. They are widely available, require widespread promotion, and are placed in convenient places. Convenience product examples include sugar, laundry detergent, pencils, pens, and paper.
Characteristics of Convenience Products –
This product is available at a low price point
They are easily accessible and are frequently purchased
It is not often compared to other products.
b) Shopping Products
Consumers tend to buy a specialty product less frequently and tend to compare qualities such as price, style, and overall value against other similar products. When shopping for products, consumers tend to take their time and be more cautious when comparing alternatives, especially in contrast to shopping for convenience products.
Shopping products are sold through personal selling and advertising and are available in fewer outlets than convenience products. They are also selectively distributed. Products such as airline tickets, electronics, furniture, clothing, and phones are examples of shopping products. Brands need to use specific marketing considerations while optimizing conversion for such products.
Characteristics of Shopping Products –
This product is not bought as often as convenience products
They are priced at a moderate level
It is frequently compared with other similar product
c) Specialty Products
Specialty products are identified by their unique characteristics or brand. Customers who purchase these products are willing to make extra effort to acquire them.
Buyers of specialty products usually don't compare prices with other products and are willing to spend more time and effort to purchase them despite the high cost.
For instance, if a customer desires to purchase a Gucci bag, they are happy to go to the nearest store and pay a higher price for it. Examples of specialty products are designer clothing, sports cars, exotic perfumes, luxury watches, famous paintings, etc.
Characteristics of Speciality Products –
These products have distinctive features or a specific brand image
They are bought infrequently and are expensive
They are not often compared to other products and are exclusively sold in certain places
d) Unsought Products
Unsought products are products that are not usually purchased by consumers or would not be considered for purchase normally. Consumers only think about these products when they need them.
Unsought products have varying prices because consumers are not actively seeking them out. To generate demand, these products require intensive marketing and sales efforts. Unsought products include items such as diamond rings, pre-planned funeral services, and life insurance.
Characteristics of Unsought Products –
Consumers are not aware of it
They need extensive advertising and marketing efforts.
Conclusion!
This was all about what are shopping products and what their different types are. Different products need different types of marketing campaigns, and businesses need to understand the consumer behavior of the target audiences wanting to buy specific types of consumer products. This helps in the personalization of marketing efforts that increase brand loyalty.
Liked this post? Check out the complete series on Product Management