Having a competitive advantage is essential for any business to succeed in today's market. It helps distinguish your company from the competition and gives you an edge in attracting customers. One way to achieve this is through a differentiation strategy, which focuses on creating unique offerings for customers that set your company apart from the rest. This could include offering a specialty product or service, providing superior customer service, or creating a unique brand experience.
Achieving a competitive advantage is an imperative goal for any business or brand, allowing it to outshine its rivals in the market. It lets a company accomplish superior margins in comparison to its competitors. The higher the competitive advantage, the more arduous it is to neutralize those very advantages. Competitive advantages give businesses that little extra edge over other opponents and prove the efficacy that determines their worthiness. However, competitive advantages are not limited to just businesses or firms.
Competitive Advantage Definition
Competitive advantage refers to the ability of a business to gain an edge over its competitors in the marketplace. It refers to a set of unique features that gives a company or product an advantage over others in the market. Competitive advantages can come from cost advantages, differentiation strategies, or strategic advantages.
Cost advantage refers to when a company has lower costs than its competitors, allowing it to offer products at lower prices. Differentiation strategies involve offering unique features or advantages that competitors cannot copy. Strategic advantage is when a company has access to resources, technology, or information that its competitors do not have access to.
What is sustainable competitive advantage?
Sustainable competitive advantage is the ability of a company to maintain its edge over its competitors in the long term. Companies can achieve sustainable competitive advantage by leveraging their unique resources and capabilities, such as natural resources or core competencies, that are not easily replicated by rivals.
A key concept in this area is "differentiation advantage," which is the ability to distinguish one's offerings from those of competitors. Businesses can remain ahead of their rivals if they create a Sustainable Competitive Advantage – an edge that will last over time. This is achieved by establishing a competitive strategy that takes into consideration changes in the competitive environment, as well as technological and market trends.
How Competitive Advantage Works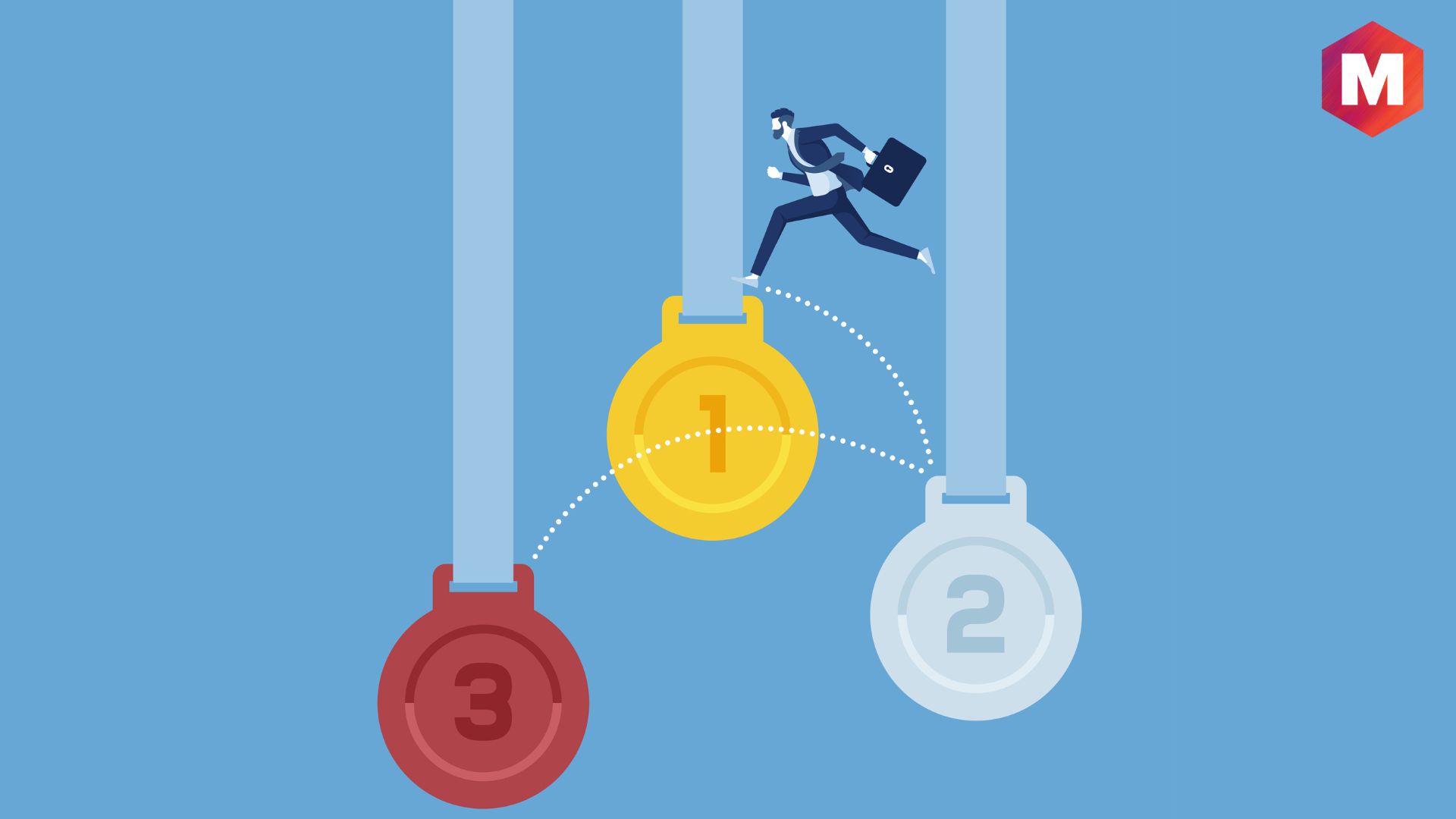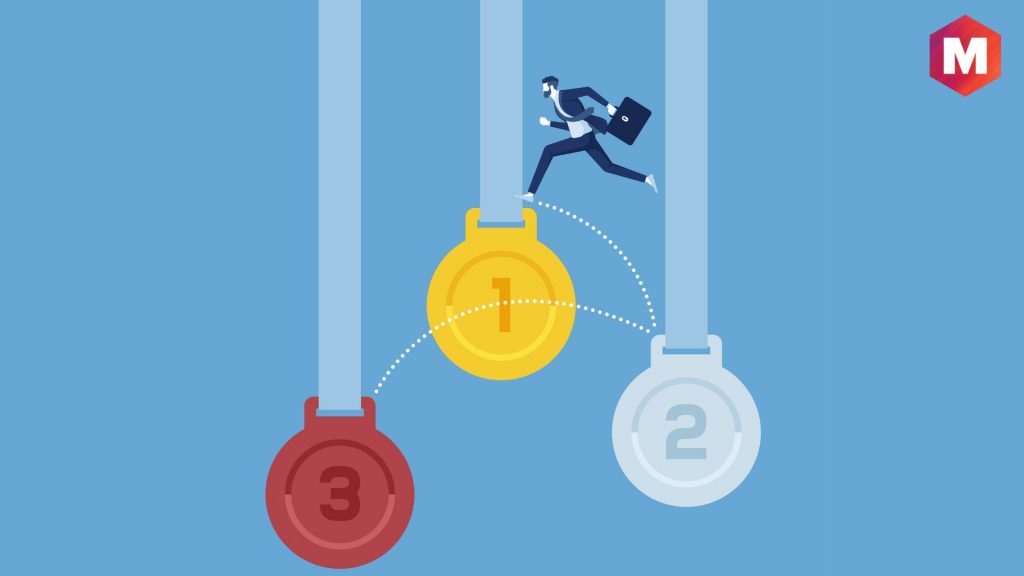 Competitive advantage is a unique feature or quality that sets a business apart from the competition and helps it gain an edge in the market. It can be achieved by having a cost advantage, offering something different than competitors, or providing better customer service. Competitive advantages are used to attract customers and stand out from the crowd.
It mainly works in two ways- through cost and differentiation. A cost advantage is achieved by a business having lower costs than its competitors, making them more attractive to customers. A differentiation strategy focuses on creating unique offerings that set the company apart from its competitors, such as offering superior customer service or providing a unique brand experience.
A business's geographic location can also affect its competitive strategy. For example, a company that is located in an area with many direct competitors may have to focus more on differentiation strategies to stand out from the crowd. On the other hand, a business located in an area with less competition may be able to focus more on a cost-advantage strategy.
Components of Competitive Advantage
Value Proposition: A value proposition is the core of your competitive advantage. It's what sets you apart from your competition and makes customers choose your product or service over another. This is often a unique feature, benefit, or combination of features or benefits that no one else can offer.
Target Markets: Who are you targeting with your business model? You need to identify the right people and tailor your value proposition to meet their needs. Who are they, what do they want, and how can you serve them better than anyone else?
Competitors: Competitive advantage is achieved when you beat out the competition. To do this, it's important to understand who your competitors are, what they offer, and what they do better than you. Knowing this information allows you to identify areas where you can create a real advantage over them.
How to Identify the Competitive Advantage of a Business
Identifying a competitive advantage for an organization or a business firm begins with mapping out the offerings. It could be related to the deliverables in terms of value-added services/products/benefits, followed by knowing the targeted audience or market and knowing the competitors.
A competitive advantage can be reinstated once a business or an organization unlocks an engaging breakthrough in terms of benefits or products for the target market and shows deliverance capabilities outnumbering others in the trade. However, clauses adage that defines specificity in promoting the offering with the greatest potential engagement & reach.
Types of Competitive Advantages (Strategies for Building Competitive Advantage)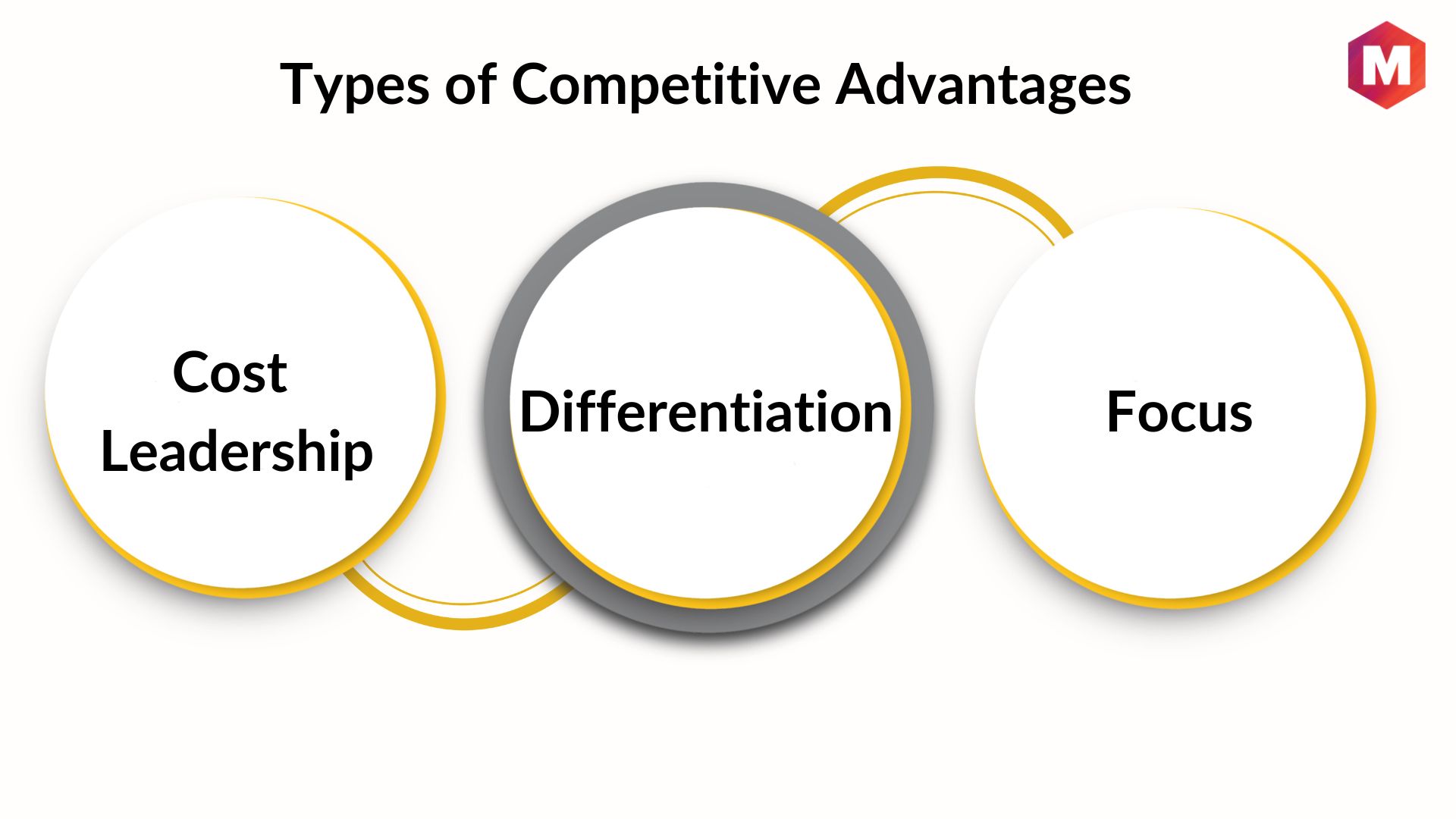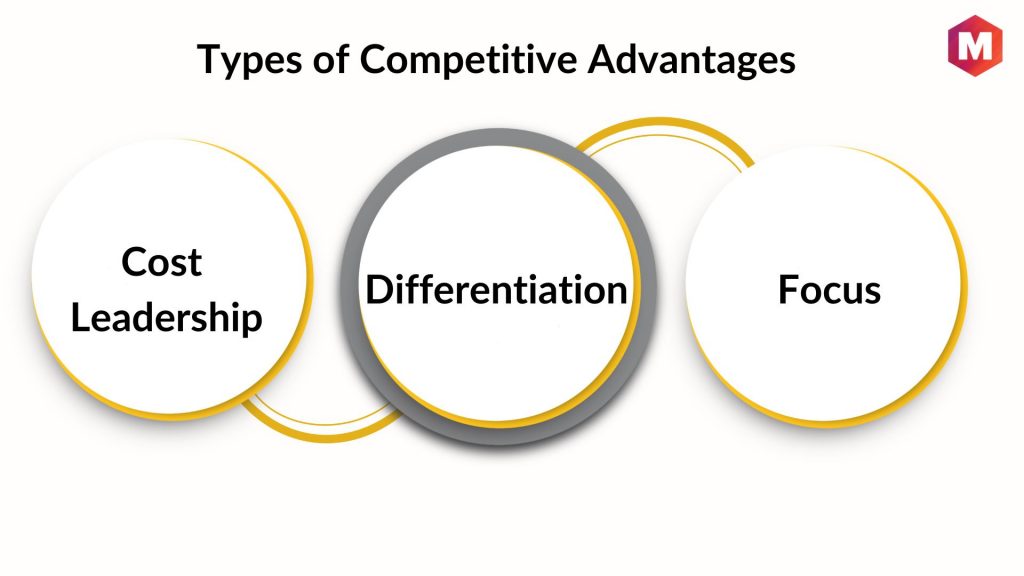 In 1985, renowned Harvard Business School Professor Michael Porter released Competitive Advantage, a benchmark business textbook that provides companies with the necessary tools to create and maintain an advantageous edge over their competition.
In Porter's renowned book, he emphasizes the importance of establishing specific objectives, tactics, and operational plans to create a lasting competitive edge. To achieve this ambition it is essential that employees are motivated by corporate culture and values which reflect these goals.
Through his comprehensive research across countless companies, Porter was able to identify three principal methods of creating sustainable advantage: cost leadership, differentiation, and focus.
The competitive advantages strategy is based on three modules. The same is cost leadership, followed by differentiation as well as focus. Focus is further subdivided into cost & differentiation focus.
1. Cost Leadership
Cost leadership, as the term goes by, is all about working on the costs. The primary prerogative for a business is to strive hard to lower costs and lead the rankings amongst the lowest-cost producers. It is brought about by reaping the benefits of economies of scale once production reaches a large scale.
Additionally, businesses are constantly improvisations of their operational efficacy. Varied means are adopted as compensatory measures to bridge the gap between lower wages. These could be intangible benefits from stock options to promotional changes as well as certain benefits.
It is where businesses or organizations need to chalk out a plan. The plan for utilizing the economies of scale in production as well as surplus figures of unskilled labor. Thereby setting up selling prices to bare nominal so that it negates replicating by any competitors in the same field. Cost leadership offers that profits can be maximized by gaining cost advantages over rivals.
2. Differentiation
The second strategy in the competitive advantage process questions how. It is the process that differentiates a product or a service from the rivals in the biz.
A high-quality product or a service needs to be worked upon as a deliverable in the target market. This product should be all about innovation at its best. A company or organization must have a proposition to differentiate the product/service from the rest. The final call should be to determine a price tag.
3. Focus
The process of focus throws light on narrowing down segments of the market. It is done to filter out the customer base's probability of interest in the product/service. The focus strategy caters to these very needs through two of its variables. The first is the cost focus and the second is the differentiation focus.
Cost Focus: Businesses' cost-focus strategy is built up over a tiny niche or segment of a determined market through deep understanding. It is the very niche that is often left out by bigger companies. The key lies here to serve as the lowest-cost producer for this narrowed-down market segment.
Differentiation Focus: A differentiation focus offers a personal touch to the specified niche demarcated through the focus strategy. It is what assists in earning more money as service emoluments.
Importance of Competitive Advantage
Competitive advantage aids in gaining more customers as well as creating brand loyalty. These advantages go in the long run to ensure a business/firm maintains its standing amongst the competitors. It is one of the principal goals of any company or organization and is essential to its survival.
It also enables a business to distinguish itself from the other market players. A brand with a competitive advantage can again charge higher prices, as it enjoys brand loyal and draws in wider audience segments.
Here is a video by Marketing91 on Competitive Advantage.
Competitive Advantage Examples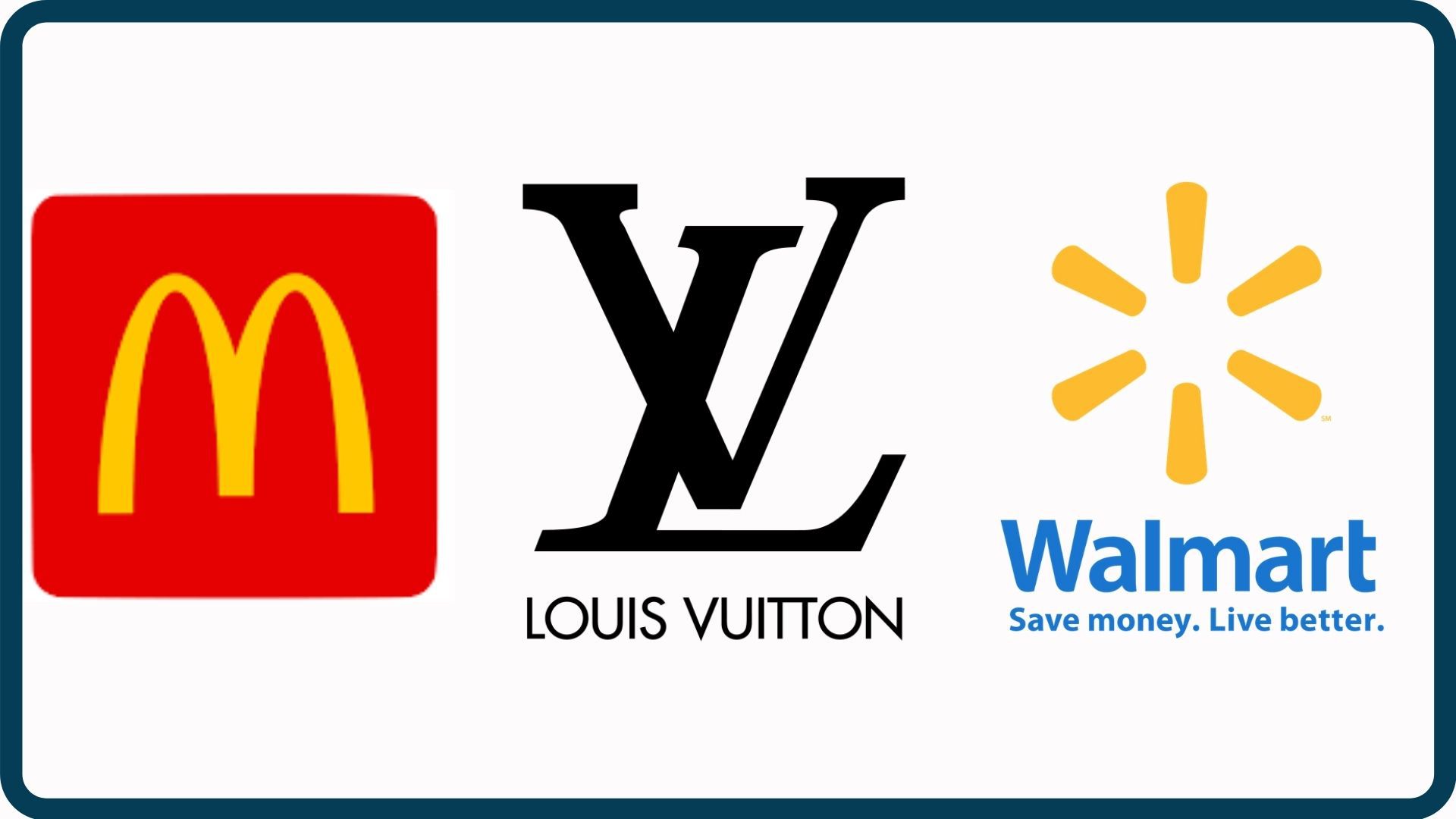 McDonald's: The competitive advantage of McDonald's is associated with the cost leadership strategy. It utilizes economies of scale and produces products comparatively at a lower cost. This lets the brand offer its products and services at a lower selling price compared to its competitors.
Louis Vuitton: Its competitive advantage involves differentiation as well as a differentiation-focus strategy. This makes it a leader in the luxury market. This way, Louis Vuitton commands premium prices by using product uniqueness.
Walmart: Working of Walmart is related to a cost leadership strategy that lets it offer "everyday low prices" using economies of scale.
Competitive Advantage vs. Comparative Advantage
A Competitive Advantage and a Comparative Advantage are two ways to get ahead in business.
Competitive Advantage is when a company has something that its competitors don't, such as better products or services, lower prices, or more efficient production processes. This can be used to gain an edge over the competition and win customers.
On the other hand, Comparative Advantage is when a company has something that its competitors don't, but it isn't necessarily better than what the competition offers. It could be a cost advantage, such as access to cheaper inputs or labor.
Competitive Advantage vs. Differential Advantage
The main difference is that Competitive Advantage focuses on gaining an edge over your competitors, while Differential Advantage looks at how you can differentiate yourself from them.
Conclusion!
In conclusion, Competitive Advantage is a critical factor in driving the success of any business.
When it comes to achieving Competitive Advantage, organizations must take proactive steps to ensure they are staying ahead of their competition. This can include conducting market research, leveraging technology, and leveraging customer relationships.
By investing in Competitive Advantage-focused initiatives, organizations can increase their market share, protect their intellectual property and gain insight into their target audience.
Additionally, Competitive Advantage can also be achieved by analyzing the strategies of larger companies or other businesses in the same industry and adapting common strategies to better serve the organization's needs.
With Competitive Advantage, organizations can level up against competitors and stand out from a crowded business landscape.
If you liked this article, we bet that you will love the Marketing91 Academy, which provides you free access to 10+ marketing courses and 100s of Case studies.