Competitive advantage is one of the most crucial business channelization factors that empowers a business or brand to outperform its competitors. It lets a company accomplish superior margins in comparison to its competitors.
Competitive advantage has a larger say in generating value for a firm. It is through in-building core strengths and conditions & making the businesses more viable to sustain for the long run.
The higher the competitive advantage, the more arduous it is to neutralize those very advantages. Competitive advantages give businesses that little extra edge over other opponents and prove the efficacy that determines their worthiness. However, competitive advantages are not limited to just businesses or firms.
It is also related to individuals, as well as there are nations that come under the radar. Individual advancements in career are aided by competitive advantages so as it does for particular nations.
What is Competitive Advantage?
Competitive advantage is a superiority that differentiates an entity—thereby segregating the features that enable it to outperform the rivals.
Businesses achieve higher ranking and thwart off competition by the creation of value. This value is detrimental for both individual shareholders to companies.
The creation of competitive advantage entails the creation of value that can act as an asset. That isn't easy to make and not easy to replicate. The same should also be above the behavioral trends of the customers in terms of their choices.
Competitive advantages are often developed, keeping the user experiences in mind. To provide something reliable, consistent, and adds on an affordable and superior value is what competitive advantage is all about.
There are many forms of competitive advantages. It includes manufacturing products at lower costs than rivals, high skilled labor, geographical advantages, brand recognition, access to newer technology build-up, patented product, etc.
Identification of Competitive Advantage
Identifying a competitive advantage for an organization or a business firm begins with mapping out the offerings.
It could be related to the deliverables in terms of value-added services/products/benefits, followed by knowing the targeted audience or market and knowing the competitors.
A competitive advantage can be reinstated once a business or an organization unlocks an engaging breakthrough in terms of benefits or products for the target market and showing deliverance capabilities outnumbering others in the trade.
However, clauses adage that defines specificity in promoting the offering with the greatest potential engagement & reach.
There are two points of advantages. A comparative one is determining the abilities of production and gauging the efficacy against the rivals. That furthers the cause of earnings.
The differential one targets more advancements in technology to patenting and building a strong recognition of a brand.
When a Company Might Achieve Sustainable Competitive Advantage?
According to an analysis given by a professor at Harvard Business School in 1985, a company's competitive advantage is considered sustainable when it meets-
Cost leadership — which revolves around offering reasonable value at a lower rate in comparison to the competitors
Differentiation — which is associated with offering better products and service in comparison to other market players
Focus — which involves the strategies to recognize, understand, and commit to a target market in a way no other competitors do
Let us now go deep into these strategies and understand their key idiosyncrasies-
Competitive Advantages Strategy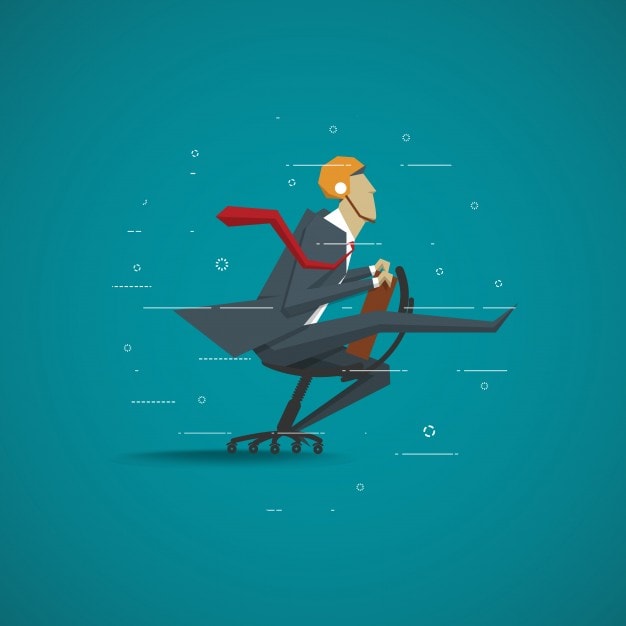 The competitive advantages strategy is based on three modules. The same being cost leadership, followed by differentiation as well as focus. Focus is further subdivided into cost & differentiation focus.
1. Cost Leadership
Cost leadership, as the term goes by, is all about working on the costs.
The primary prerogative for a business is to strive hard to lower the costs and lead the rankings amongst the lowest-cost producers. It is brought about by reaping the benefits of economies of scale once production reaches a large scale.
Additionally, businesses are on constant improvisations of their operational efficacy.
Varied means are adopted as compensatory measures to bridge the gap of lower wages. These could be intangible benefits from stock options to promotional changes as well as certain benefits.
It is where businesses or organizations need to chalk out a plan. The plan for utilizing the economies of scale in production as well as surplus figures of unskilled labor. Thereby setting up selling prices to bare nominal so that it negates replicating by any competitors in the same field.
Cost leadership offers that the profits can be maximized by gaining cost advantages over the rivals.
2. Differentiation
The second strategy in the competitive advantage process questions how. It is the process that differentiates a product or a service from the rivals in the biz.
A high-quality product or a service needs to be worked upon as a deliverable in the target market. This product should be all about innovation at its best.
A company or organization must have a proposition to differentiate the product/service from the rest. The final call should be to determine a price tag.
3. Focus
The process of focus throws light on narrowing down segments of the market. It is done to filter out the customer base's probability of interest in the product/service.
The focus strategy caters to these very needs through two of its variables. The first being the cost focus and the second being the differentiation focus.
3.1 Cost Focus
Businesses' cost focus strategy is built up over a tiny niche or segment of a determined market through deep understanding. It is the very niche that is often left out by bigger companies.
The key lies here to serve as the lowest-cost producer for this narrowed down market segment.
3.2 Differentiation Focus
A differentiation focus offers a personal touch to the specified niche demarcated through the focus strategy. It is what assists in earning more money as service emoluments.
Importance
Competitive advantage aids in gaining more customers as well as creating brand loyalty.
These advantages go in the long run to ensure a business/firm maintains its standing amongst the competitors. It is one of the principal goals of any company or organization and is essential in its survival.
It also enables a business to distinguish itself from the other market players. A brand with a competitive advantage can again charge higher prices, as it enjoys brand loyal and draws in wider audience segments.
Here is a video by Marketing91 on Competitive Advantage.
Competitive Advantage Examples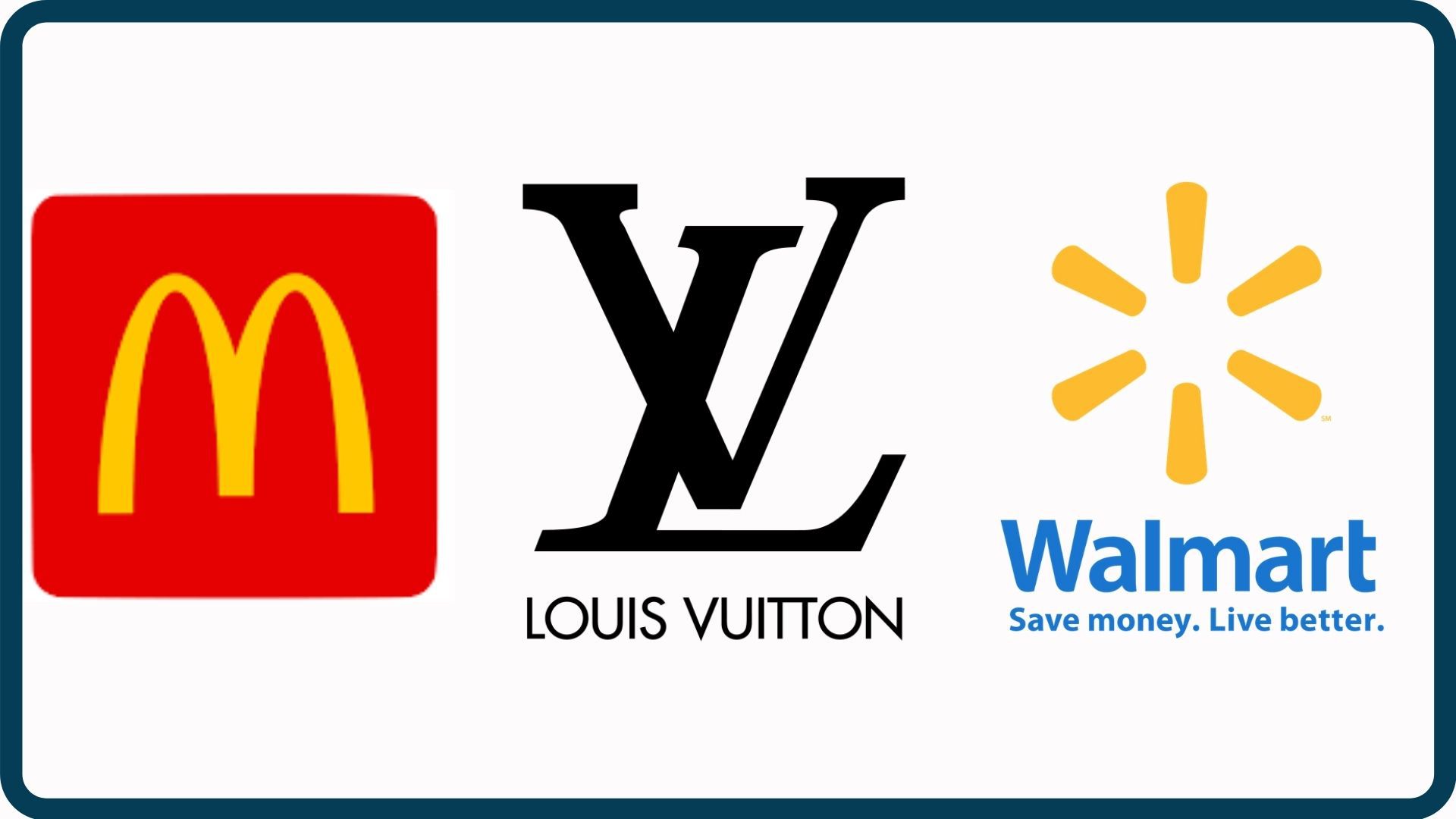 1. McDonald's
The competitive advantage of McDonald's is associated with the cost leadership strategy. It utilizes economies of scale and produces products comparatively at a lower cost. This lets the brand offer its products and services at a lower selling price compared to its competitors.
Its competitive advantage involves differentiation as well as a differentiation-focus strategy. This makes it a leader in the luxury market. This way, Louis Vuitton commands premium prices by using product uniqueness.
3. Walmart
Working of Walmart is related to cost leadership strategy that lets it offer "everyday low prices" using economies of scale.
Steps to identify competitive advantage of your business
For identifying your advantage over your competitors, you need to find out the uniqueness that only you can offer to your audiences and any of your competitors can't. Steps that will help you in this are-
You should find ways you deliver value or benefits to your customers
You need to know who your target market is
You have to be aware of who and who are operating in your niche or industry
You need to unlock the most engaging benefit for your target audience and offer it in a way that no other market-players cam  
Top 3 Strategies for Achieving a Competitive Advantage
Offer cutting-edge technology and embrace innovation in such a manner that other players in the market can't duplicate it exactly or easily
Ensure a high standard of personalized and dedicated customer service that no other competitors can offer
Charge higher prices than the competitors, plus your product and service should justify your increased cost, as it may establish you as a luxury brand
Conclusion!
Competitive advantage, if defined in simple words, makes or breaks a business. It defines how a consumer chooses by picking one over the other.
Competitive advantage aids in businesses proliferating by increasing their market share. A business that is working on just its survival can, with careful consideration, flourish.
It is by picking the best competitive advantage strategy depending on sectors or either the targeted markets.
A successful business does just everything rightly by articulating benefits into the target market better than any competitors. That gives it an edge and concludes how efficiently competitive advantage has been used throughout & still is.