General Motors Company (GM) designs, manufactures and markets cars, trucks and automobile parts and is one of the biggest players in the automotive industry worldwide. GM is headquartered in Michigan, US and has a strong presence in North America, Europe, China and South America. The company generated $152,356 million in FY2015.
Strength in the SWOT Analysis of General Motors :
Leading Market positions in North America and China: GE has the leading market positions in North America and China, largest automotive markets in the world. In China, GE operates through multiple JVs and owned Chinese enterprises which make GE the largest foreign automaker in China by sales. Its major presence in such strong markets helps GM to consolidate global market leadership.
Diversified Product Portfolio: GE has a diversified product portfolio with subsidiaries and JV all over the world under the brands of Chevrolet, Buick, Cadillac, GMC and Opel etc. The wide range of products is present in geographically diverse countries.
Strong Technological capabilities: GM has focused on strong product designing and developing capabilities. The company has invested heavily in its Research and Development activities ($7.5 billion in FY2015) focusing on innovation, development of new products and services, improving fuel economy and safety measures.The strong emphasis on new product development by GE enhances customer satisfaction and hence revenues.
Sustainability and environmental friendly policies: GM has emphasized on creating environmental friendly and sustainable policies which in turns enables them to produce safe and eco-friendly vehicles.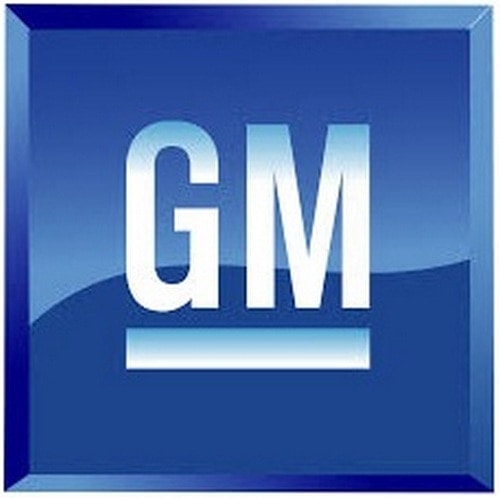 Weaknesses in the SWOT Analysis of General Motors :
Product Recalls damages brand image: In the recent past, GM has recalled a number of vehicles due to defective parts or after sales defects. For instance, recall of 5000 Chevrolet Silverado 1500 pickup trucks in 2016 and in 2014, GE recalled 588000 vehicles globally for defects regarding ignition switches. Product recall affects GE's brand image and negatively affects the sales of GE.
Underfunded Pension obligations: GE has highly underfunded pension funds currently ($10.4 billion in FY 2015). The underfunded pension obligations for the company are increasing and thus affect the financial position of the company.
Opportunities in the SWOT Analysis of General Motors :
Growing global automotive industry: The Global automotive industry has shown consistent growth in the previous decade and is expected to follow a similar trend ahead. GM, being one of the leading global automotive manufacturers is expected to benefit from the growth.
Growing demand for hybrid electric and alternate fuel vehicles: The demand for Hybrid Electric vehicles (HEV) is expected to grow at a strong rate considering strong concerns about reducing carbon emissions and thus becoming environmentally sustainable. This demand is set to benefit GM as it is investing heavily in developing plug-in hybrid electric vehicle technology.
Re-entry in US for medium duty work trucks: GM has reentered the US market in the medium duty works trucks with agreements with Navistar and Isuzu Motors. It is expected to provide incremental growth to GM in this segment.
Threats in the SWOT Analysis of General Motors :
Intense Competition: GM is subjected to strong competition from many popular brands in all of its categories. Intense competition adversely impacts the market share of GM and its margins. Some of its competitors are Volvo, Honda Motor, Hyundai Motor, Nissan Motor and Volkswagen etc.
Stringent government regulations: The automobile industry is globally influenced by various regulations and laws governing environmental and safety laws. Companies have to strictly comply to such laws which increases compliance costs for them.
Fluctuation of exchange rates: GM has operations worldwide and thus it has currency exposures in many of its transactions. Any fluctuation in the currency with respect to the Dollar has an impact on the transactions. This can directly affect revenues and profitability of GM.
Liked this post? Check out the complete series on SWOT