Kia Motors which was the second largest automaker in South Korea is currently a fully owned subsidiary of the Hyundai Motor Corporation. The company has competencies in automobile and history for more than seven decades in the business being one of the region's oldest car companies.
Kia Motors produces around 3.2 lakh units per year and a revenue of 53.1 trillion KRW.Kia Motors along with Hyundai envisages to build eco-friendly and technology savvy vehicles that meet customer expectations but are not detrimental to the environment. Some of the popular brands of Kia Motors include Niro, Quoris, Cadenza and Sorento and the brand sells cars in the crossover, sedan, SUVs and sports cars. Known for its sponsorship of various automobile sports like Formula 1, Kia Motors is a well-recognized name in the auto circuit.
Strengths in The SWOT analysis of Kia Motors
Strengths are defined as what each business does best in its gamut of operations which can give it an upper hand over its competitors. The following are the strengths of Kia Motors:
Product Portfolio: Kia Motors has a wide p[roduct portfolio with multiple offers in categories like sedans, coupes, sports cars, passenger cars, SUV's and crossovers. Some of their brands are Optima, Forte, Sedona, Cadenza, Sorento, and Niro.
Brand value: Kia is a valued brand across the world with an estimated value of 6.7 billion USD which is up by 6.7 % from the previous years. The brands from the company have also been consistently included in the top 50 brands of the world.
Positioning: Kia positions their cars as vehicles that can provide driving experiences that surpass customer expectations.Their cars are also superior in terms of styling and performance.
Hybrid cars: Kia Motors have introduced the hybrid version of their variants Cadenza and Optima both popular brands globally. They are characterized by regenerative braking systems and EV drive mode.
Innovation: Kia Motors has not just been innovative in design and styling of their cars but have also been involved in a lot of research on alternate energy vehicle options such as hybrid cars, hydrogen cell powered cars, electric cars, and plug-in hybrids.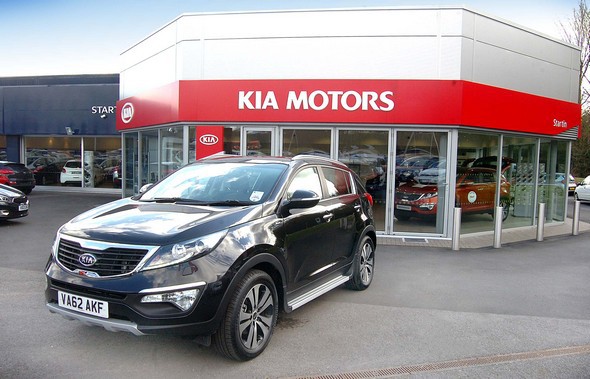 Weaknesses in The SWOT analysis of Kia Motors
Weaknesses are used to refer to areas where the business or the brand needs improvement. Some of the key weaknesses of Kia Motors are:
Poor reach: In comparison to competition Kia Motors has not been able to reach out to a wider audience and has restricted itself to smaller and niche markets.
Brand Identity: Though a well-known brand in its home market, Kia Motors has been struggling to build a brand identity or a positive image for itself in Europe and USA and has been largely unsuccessful in doing that.
A shift of focus: Kia which was primarily focusing on fleet sales earlier have attributed their dip in revenues to the decrease in demand for fleet vehicles and decided to reinvent themselves as a retail car brand. This may not be a right strategy.
Poor advertisements: The company has been looking primarily at sponsorships of Formula 1 and other sporting events and ends up spending most of their promotional budget there with the result that they are almost invisible in the retail market.
Opportunities in The SWOT analysis of Kia Motors
Opportunities refer to those avenues in the environment that surrounds the business on which it can capitalize to increase its returns. Some of the opportunities include:
Market potential: Research indicates that emerging markets are going to be huge future sources of revenue for automakers. Markets like China and India are going to give more demand than the USA or Europe.
Improved infrastructure: There has been a focused effort by governments of emerging economies to improve the condition of the road and to enhance road safety. There has also been an improvement in intercity connectivity through highways which in turn improves long distance driving prospects as well.
Change of trends: The growing number of dual-income households, the increase in urban migration, more women drivers on the road etc will all create a positive impact on car sales.
Green cars: Kia Motors has invested a lot of money into research in alternate energy vehicle options a cause that is being pioneered by a lot of governments and environmental activists. These efforts will see fruit in the near future as the demand for hybrid, green and environment-friendly cars pick up. This is an opportunity for the company.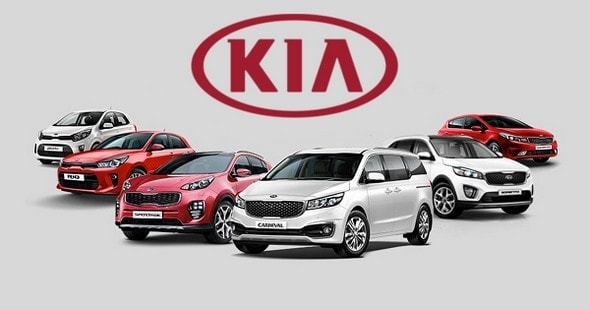 Threats in The SWOT analysis of Kia Motors
Threats are those factors in the environment which can be detrimental to the growth of the business. Some of the threats include:
Competition: There is high competition in the automakers market. The main rivals of the company are Toyota, Honda, and Nissan.
Regulatory framework: With concerns like global warming and depletion of fossil fuels, the regulatory framework for the automobile is likely to be made stricter and there may be a stringent control on quality and environmental compliance. This may create an additional cost for automakers.
Topic of SWOT of Brands
Alternatively, check out the Marketing91 Academy, which provides you access to 10+ marketing courses and 100s of Case studies.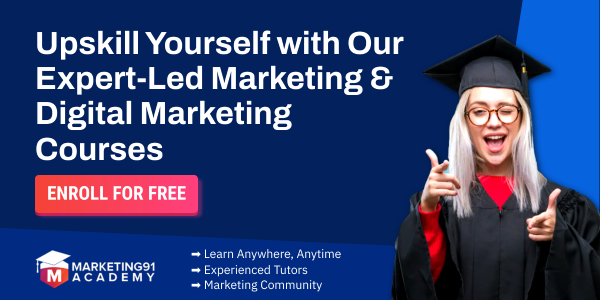 Liked this post? Check out these detailed articles on