Fab India is a popular retail brand based out of India that deals in traditional handloom based clothes that are hand-woven by craftsmen across the country. The retailer is popular for its conformable and long-lasting clothes. A retail brand which promotes a lot of dying arts and craft is also a highly trusted brand which connects the weavers and craftsmen directly to the end customer.
The company which was established in the year 1960 by John Bissel as an export of furnishings and bed linen and today it is one of the top sellers of handloom clothes with outlets in all leading cities of the country.
The company aims at providing employment opportunities to weavers, craftsmen, and traditional artisans and promote dying arts and crafts from all parts of India. Currently, Fab India has 111 outlets in various parts of India and 6 outlets abroad and the company gives employment to more than 30,000 weavers and craftsmen.
Strengths in the SWOT analysis of Fab India
Strengths are defined as what each business does best in its gamut of operations which can give it an upper hand over its competitors. The following are the strengths of Fab India:
Strategy: The primary reason for the success of Fab India is its strategy where it turns the artisans across India into assets while sharing profits amongst themselves. This has a multitude of advantages. While it creates a livelihood for traditional craftsmen who have left their skills for more promising jobs it also ensures that city people have access to traditional crafts.
Traditional positioning: The company positions itself as a seller of original Indian handloom and this is sourced from original craftsmen. The handloom is available in various products such as clothes for men, women, and kids primarily in ethnic designs, bed linen, home furnishings, and jewelry in traditional designs. The brand also sells lamps, lights, stationery, home accessories, pottery, and cutlery.
Customer Trust: FabIndia is a brand that enjoys a high level of trust amongst customers. The products are made from pure handloom which is woven and designed as well as created by expert craftsmen from respective home markets. The products are thus high quality and original and customers of Fab India are highly brand loyal and hardly purchase from other companies.
Designs: FabIndia is a dealer of traditional handlooms and their designs are original. Some of their popular prints such as block prints, ikkat, kalmkari and pochampalli are ethnic on the origin and made by people who have practiced these for many generations. This makes their deigns nit just unique but original.
Good supplier relationships: The key strength of FabIndia is their traditional craftsmen who belong to multiple villages across the country. They are linked to more than 30,000 such artisans and the company provides them trendy designs, network support, contacts and trains them on technologies while also making necessary investments for production. They get paid handsomely for their skilled work.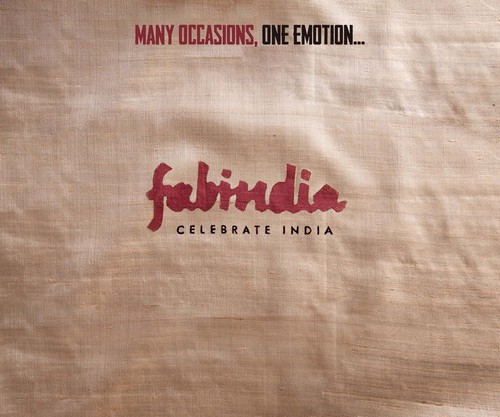 Weaknesses in the SWOT analysis of Fab India
Weaknesses are used to refer to areas where the business or the brand needs improvement.   Some of the key weaknesses of  FabIndia  are:
Expensive: Fab India is a very expensive brand and their products are highly priced in comparison to the other products on the market. The company which is a not for profit organization reinvests their profits back into the business. However, the high costs often prevent the customers of all income groups from buying FabIndia products.
Poor penetration in small towns: Though Fab India is an Indian brand that specializes in ethnic and handloom wear, the company has been hugely unsuccessful in penetrating into the smaller towns of India. Most of their showrooms are located only in bigger cities.
Independent stores: Fab India does not sell through other retailers but operates only through its series of independent stores. In order to maintain the image of exclusivity the company also does not depend on the wholesale business. This restricts their volumes a lot.
Opportunities in the SWOT analysis of Fab India
Opportunities refer to those avenues in the environment that surrounds the business on which it can capitalize to increase its returns. Some of the opportunities include:
Focus on tradition: Indian handlooms are growing in prominence not just in India and Asia but across the globe. The traditional textiles of India are even being promoted by popular designers in world fashion events and worn by celebrities in prestigious red carpet events. This means that there is huge scope for Fab India products in the global market.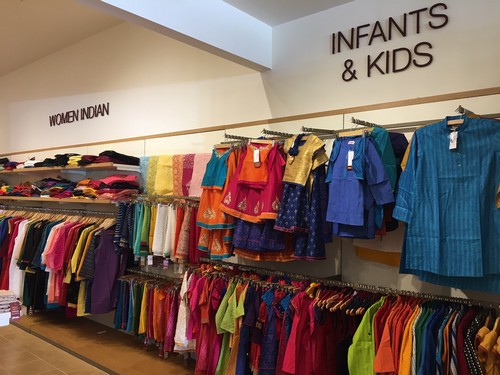 Threats in the SWOT analysis of Fab India
Threats are those factors in the environment which can be detrimental to the growth of the business. Some of the threats include:
Competition: The biggest competitors of Fab India are Mother Earth, Dastakar, and Khadi Gramodyog.
State-owned cooperatives: Governments both at the center and the state are trying to promote traditional arts and crafts and they offer incentives to these craftsmen. These artisans thus prefer to sell their crafts to the government through incentives are lower.
Liked this post? Check out the complete series on SWOT