First impressions in business settings are as important as they are in social settings. Leaving a long lasting impression in business meetings or settings is very important both in the short and long term. Giving a good first impression and leaving your client impressed during the very first meeting will go a long way in strengthening your future business ties while at the same time showing that you are professional enough and very well prepared.
Despite the misleading norm that one has to try too hard to impress there are actually very simple and easy guidelines to follow in order to impress at the first time of asking. The following simple and easy-to-follow guidelines show how to have and leave a long-lasting impression.
1) Dressing appropriately
The first thing that a person notices when you meet for the first time is how you are dressed and groomed. Therefore, being the very first thing that is noticeable, it is of utmost importance to dress in the most appropriate manner possible. Dressing smartly and appropriately makes one look successful and shows that you value and respect your business as well as your customers.
Your clients and customers will develop respect and confidence in you if they see that you are confident about yourself and there is no better way to show this than by dressing appropriately. However, do not overdo it in a bid to look dashing. Take time to observe the industry that you are in and dress accordingly.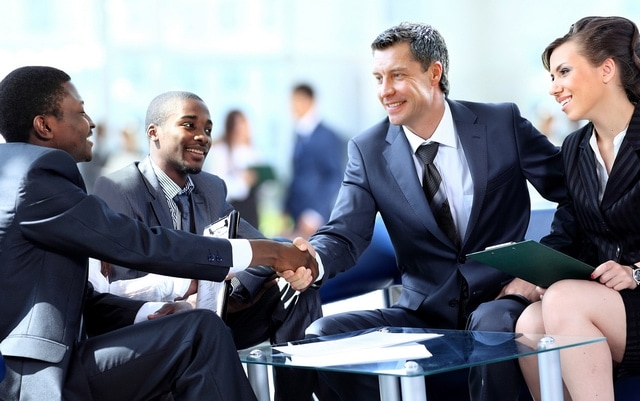 2) Body language
Another simple way to create a long lasting impression is by the way you conduct your body during that first meeting. If your body language is that of a person who is either bored or tired, then you are sending the other person a message that you are not interested in him/her or whatever he/she has to say. On the other hand, if you are standing or sitting in an upright manner with hands not pocketed and shoulders squared to those of the other person, then it shows that you are keen, enthusiastic, attentive and interested in what the other party is saying.
When talking or listening to another person, it is important to try and ensure that eye contact is maintained at all times so as to show that you are solely focused on what the person is saying.
3) Greetings
This is another important aspect to master. It will go a long way in boosting your standing with the other person if you ooze confidence when greeting the person. There are five things that are a must do when meeting and greeting someone for the first time; maintain eye contact, shake their hands firmly, say their name when greeting them, mention your own name in a slow and coherent manner and always flash a genuine smile across your face.
These will give the impression that you are a positive, warm, lovely and confident person and the other person will find it a lot easier to interact with you. Always take some time to thank the other person for taking time out of his/her schedule to show up for the meeting. This will let them know that you attach a lot of importance to the meeting.
4) Conversation Etiquette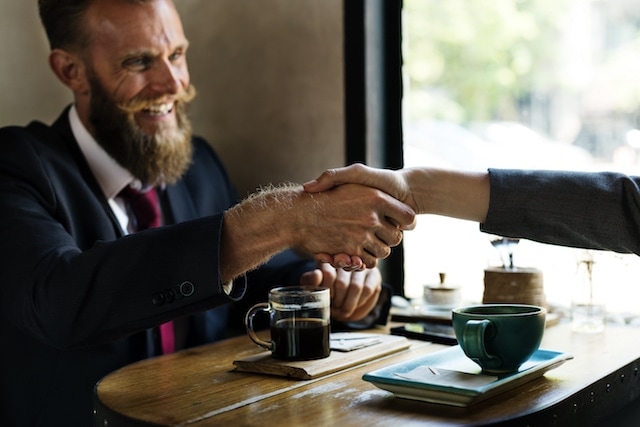 Once the small talk is over and done with, the main order of business starts. This is where most people get it all badly wrong. Even if you are the most talkative person the other person is ever going to meet try as much as possible to observe the rule of turn-taking during the conversation. Listen more than you talk. Show the other person that whatever he/she is saying is important and that you are interested in everything they have to say.
A sure way of showing this is by taking notes, asking questions and seeking clarifications on points made while paying close attention to all that is being said. Eye contact is important while speaking and listening as it shows that you are confident in yourself and not shy. While speaking ensures that you are audible for the other person to hear clearly without having to strain himself.
5) Golden rule
In the event that you have been invited to an office for a meeting, ensure that you are courteous enough to everyone that you meet or cross paths with at the office. You can greet and even make some light conversation with the person at the front desk, have a little chat with whoever will bring you coffee or tea or even have a little laugh with the guys in the elevator on your way up to the office.
By doing this you will have created a good rapport with everyone at the office while also leaving a good and lasting impression of you on them. The guys at the reception and secretary's desk are as equally important as the person you are at the office to see therefore hitting it off with them is essential especially when you are a job seeker.
6) Be on time
Nobody likes being kept waiting for long periods of time especially if they themselves kept time. A lack of time consciousness is definitely a turn off for many people. Being late for a first meeting leaves the awful impression of you on the other person. On the other hand, keeping time shows a good level of preparedness on your part and that you have actually been looking forward to the meeting.
If you keep time for the first meeting it shows that you were well prepared for the meeting and if you are well prepared for the meeting then it is probable that you will exceed the expectations the other person has of you. Exceeding expectations will leave the person thoroughly impressed and thus he/she will leave with a very good first impression of you. Always remember that people will always judge you based on the first impression you left them when you met for the first time.
Topic of Careers
Alternatively, check out the Marketing91 Academy, which provides you access to 10+ marketing courses and 100s of Case studies.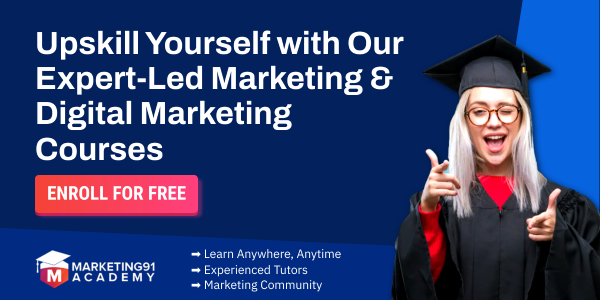 Liked this post? Check out these detailed articles on