Companies use various marketing strategies to retain their customers and to encourage customers to spend more money. It is less expensive for a company to maintain its old customers rather than acquiring new customers. Moreover, a regular customer pays more than a new customer.
Therefore, companies spend a considerable part of their marketing budget to retain their regular customers and to convert them into loyal customers in addition to acquiring new customers. The loyalty program is one of those several marketing strategies that companies use to increase the loyalty of their customers.
In this article, you will get the answers to all your questions regarding loyalty programs. Why companies use "Loyalty program" marketing strategies? What are the pros and cons of using it in the marketing strategy? And what are the different types of loyalty programs?
Keep reading this article if you want to get the answer to any of the questions mentioned above.
What is a Loyalty program?
A loyalty program is a marketing strategy used by businesses to encourage their customers to keep shopping from them or to keep using their services.
In the old times, People were more loyal to one company because there were fewer options available for one product in the market. They trusted the products of the company and bought them instead of trying the products of new entrants in the market.
Therefore, at those times, companies did not put much effort into retaining their customers. But in present times, when there are several options available in the market for one product, they have become an essential part of marketing strategies for companies, so that they consistently generate profits.
With the right program, you will not only pers your customers to always buy from you but will also encourage them to buy frequently from you. For example, a Chinese e-commerce business named Shein provides reward points to their customers when they order something from their website. In addition to this, they offer reward points to customers who write reviews of products bought by them.
These reward points can be used by customers to buy more products from the website. With the help of this reward strategy, this business is not only retaining their customers from going to any other e-commerce business but also encouraging them to shop frequently.
Definition
A loyalty program can be defined as a marketing strategy that is used by companies to retain customers and to encourage them to shop from them repetitively. To do this, companies provide incentives, like reward points, special discounts, or free merchandise to their customers.
Importance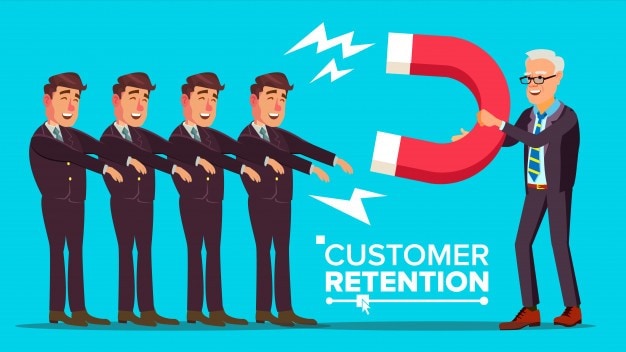 In a loyalty program, you give rewards to your customers for shopping from you. The prizes can be offered in different forms. It is a method of making your customers buy more to get the rewards. The followings are the importance:
The loyalty program helps in generating more sales. As customers spend more than they want to win the reward.
The strategy helps in retaining customers. Customers shop from one business to get the benefits of the program.
A well-planned program provides more returns on investment than an expensive advertising or marketing campaign.
It is imperative to retain your loyal customers as, according to a study, a regular or loyal customer buys 67% more than a new customer. Having this information, you would want to redesign your loyalty program and to make it more attractive so that your regular customers don't go away.
It helps you retain your loyal customers, and your loyal customers are those who make a significant portion of your total sales. Moreover, they are the advocate of your business.
After reading the above points, you must have understood the importance of such programs. If you are considering starting a loyalty program for your business, then in the next section, you can learn about the different types that you can use for your business.
Types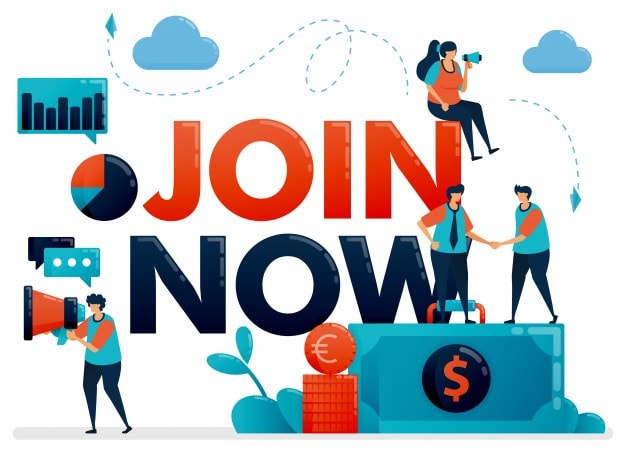 Different companies use different types of the loyalty programs, depending on their business type. In this section, you will learn about different types that are used by famous and successful businesses.
1. The subscription Program
Using a subscription program, companies sell their products to their customers when they subscribe to it. This loyalty program is different from other traditional ones. The customers are not given the benefit of reward points or discounts. It is a unique program that customers get to never run out of the commodity.
This method has been used by magazines and newspapers, where customers buy a subscription to get a regular supply. Now, the subscription method is used by various brands to increase the loyalty of customers towards their brand. The most famous example is the subscription program of Amazon for grocery products. The name of the program run by amazon is the Amazon fresh.
If you subscribe to this program, then you don't have to worry about running out groceries ever. You can create a list of groceries that you need every month or week, and it will be delivered at your doorstep. You can also add, eliminate, or modify the things on the list too.
Similarly, there is another company named "Bean Box." It sells different types of coffees with subscriptions. Customers can get the subscription of their favorite coffee and never have to run out of coffee ever again. They also provide a 20% discount on the total price if a customer gets six months or more subscriptions.
In addition to this, there are food delivery businesses like Zomato, UberEATS, and Swiggy that offer subscription programs to their customers where the members don't have to pay for delivery charges every time they order food.
2. The points program
Now, the points program is quite a popular loyalty program and is used by many e-commerce businesses. The companies provide reward points to their customers for every penny spent by them on their platform. For example, if a person buys goods worth $100, he or she will get 10 points. These points can be used to get discount on their future purchases.
The point program encourages customers to shop spend more. If a customer has 900 points in his account, then he will buy products that he might not need immediately to get the remaining 100 points. This concept of the loyalty program is quite popular among cosmetic businesses.
However, this program was first introduced by Starbucks. Starbucks encourages its customers to pay through their app. For every purchase, customers will be rewarded with points that can be used to get a discount on a future purchase. By adopting this method, Starbucks not only created the loyal behavior of its customers but also created a technique to collect users' data like their favorite visited locations, seasonal preferences, etc.
Similarly, the point or reward program is used by Sephora cosmetic brand. Sephora is one of the biggest cosmetic brands and has more than 15 million loyal members. Sephora provides reward points to its customers for every purchase they made on its platform.
They let customers use these points in different ways. For example, they can use these points to get a discount on Sephora products. The cosmetic products of Sephora are costly, and in this way, customers can get a discount on those products without devaluing the price of its products.
Like Sephora, there are other e-commerce websites such as Shein, Club Factory, Nykaa that uses point loyalty programs to retain customers.
3. The community program
The community program is a unique way of attracting and retaining customers. In this program, the businesses provide an opportunity for people to interact with like-minded people. It creates a community of people who shops from the same platform. Companies ask their customers to buy a membership to not only to get discounts and free delivery but also a chance to hang out with like-minded people.
Sephora comes first in my mind when it comes to making the effective use of the Reward point loyalty program and community program. As I mentioned before, Sephora has created a community of more than 15 million loyal customers using these programs.
Customers can share the review of products on the community platform and can see the reviews of other community members.
4. The paid membership program
This loyalty program is a little different from other loyalty programs. In this program, the businesses ask their customers to pay a monthly or annual fee to become a member of their VIP club or prime members' club. Already established brands use this program.
The brands that have a substantial customer base in the market. As people are more likely to buy a paid membership of a known business than of an unknown company. Take the example of Amazon Prime.
Amazon asks its customers to purchase prime membership to get lower delivery charges and to get their hands-on other Amazon's services like Amazon's Prime TV and Kindle. This membership is useful only for people who frequently buy from Amazon.
5. The progress program
This loyalty program is a unique loyalty program used by a few businesses like Nike. It is a unique way to increase the loyalty of customers. In this type of loyalty program, the company provides tasks to its members and give them a reward when they achieve their milestones. For example, Nike has different apps like Nike run club, Nike training club, and SNKRS, etc.
Through these apps, Nike promotes an active lifestyle and rewards its members with badges and other rewards when they reach a milestone. For example, a prize will be given to a member when he first finishes his 5k race.
Similarly, the Shein e-commerce shopping website provides rewards to its customers when they check-in on their website regularly. It is an excellent way of increasing customers' engagement.
6. The charity program
In a charity loyalty program, businesses engage their customers through their charity initiative. These businesses use their business values to attract customers. Customers become more brand loyal when they know the businesses they are interacting with are responsible for society and the environment. ITC compony started a charity program.
Where they claim to donate one rupee for every purchase of products of their classmate brand. Similarly, there are many cosmetic and drug companies that claim not to test their product on animals to avoid animal cruelty.
These businesses don't provide any direct reward or benefits to their customers but give a sense of satisfaction that they are doing their part to make the world a better place. These programs only become successful when promoted or advertised heavily.
7. The tier program
The tier program divides the customers at different levels based on their loyalty towards their business. In simple words, the person who buys more from the brand will be considered the most loyal customer and will be part of the top tier level of the program.
The businesses provide benefits to customers depending on their loyalty level. For example, a customer part of the top tier will receive more benefits than from the customers part of the lower-tier level. In this way, companies create a competitive will in their customers. To become part of the top tier, customers will shop more.
How to create?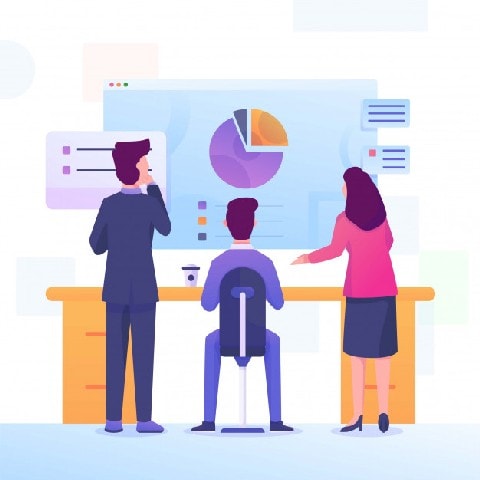 After learning about the different types of loyalty programs, you must be wondering how to create a program for your own business so that you generate profit instead of losing your earnings to provide benefits to your customers.
In this section, you can learn about a step-by-step approach to create an effective loyalty program for your business.
Step 1: Do thorough research
The first step in creating is to do thorough research. Don't adopt a loyalty program just because your competitors are using it. It is good to do a little research and learn about the program used by your competitors.
You can take inspiration from them, but don't make a mistake copying the program as it is. Learn about the method available in the market and learn what your customers want.
You can conduct a little survey in which you can ask your customers about their preferences and use this information to create a program for your business.
Step 2. Learn about the nature of your business
First, determine the nature of your business and then decide the type of loyalty program that will be good for your business. Having an understanding of your business is essential. Otherwise, you will end up losing money rather than generating profits from your business.
Step 3. Create a simple Program
A sophisticated program that is hard to understand is of no use. Your customers will not take an interest in your loyalty program if they don't understand it.
Therefore, expert tip here for you is to keep your program as simple as possible and provide all details on your platform in clear and simple wording.
Step 4. Give your personalized touch
If you are planning to use one of the loyalty programs mentioned earlier, then don't forget to add your personal touch. For example, if you are planning to adopt a charity loyalty program, then you can also invite your customers to take part in your charity events, or you can ask them to upload their videos or pictures on their social media to take part in your charity program.
In this way, they will not take part in the program but will also unknowingly promote your business. In this way, you can reach many other potential customers through them.
Step 5. Choose rewards carefully
The next step is to choose the rewards. What rewards you want to give to your customers if they decide to remain loyal to your business. For example, you can choose to provide a discount on purchase, or reward points for a future purchase, or gift, etc.
Choose your reward carefully and do the needed math so that you don't end up in debts even after getting a huge customer base.
Step 6. Get in touch with your customers
There's no benefit of such a program if your customers don't like it. Therefore, get in touch with your loyal customers and know what they want. Your customers can give you great ideas that you can adopt to attract more customers.
Consider their opinion before finalizing your loyalty program.
Step 7. Run a trial
Don't put your program open for the public before running a trail. Running a trial means you can open your program for pre-selected customers and see whether it works for them or not.
In this way, you can also find out any loopholes in your program that your customers can use for their benefits. Fix all the gaps before you throw open your program for the public.
Step 8. Market your program
The last step of creating an effective program is the promotion of the program. Let more and more people know about your program. You can run a social media campaign or take the help of social media celebrities to promote your program.
Pros of loyalty programs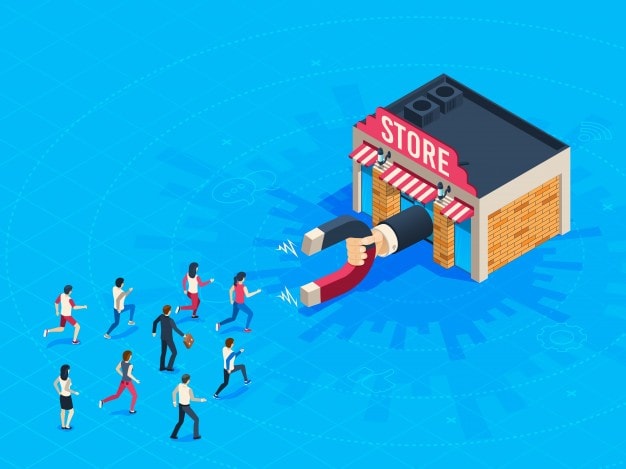 The followings are the advantages
1. Helpful in retaining customers
It helps you in maintaining customers. The loyalty programs like Point or reward program or tier program encourages people to shop again and again from one store to get the benefit of reward points or discount.
For example, if you run a grocery store and give a 10% discount on the total bill to your regular or loyal customers, then they will prefer to shop from you instead of going to your competitors to get the benefit of the discount.
People need a reason a stay with one business for a long time. Find out the reason that can keep your customers with you and use it to convert your customers into loyal customers. Most customers shop from a business because of its hefty discounts.
2. Communication with customers
It is a great way to stay in touch with your customers. You learn about the buying behavior and preferences of your most loyal customers. In addition to this, you can share product launch dates, sales, and promotion announcements like information with your customers directly. You can focus on the right customers when trying to promote a particular product.
For example, if your customer has bought coffee of a specific brand from your platform, then you should notify him first when there is a discount on it.
3. Enhanced users' data
Loyalty programs are a great way to collect customer data. You can ask customers to share their personal information like their date of birth, physical address, email address, etc. with you to become part of such a program.
Moreover, it is easy for you to collect information like users' past purchase history, recently viewed products, products added to cart, etc. This information is beneficial for a business to design a price strategy and discount strategy.
4. Helpful in predicting consumers' trend
Consumers' trend means the kind of products most people prefer currently. A company which sells products which are in trend makes more profits than the company which doesn't follow the trend. Trends are very unpredictable.
It can change over-night, and in case you want to stay in business and make profits, then you should think one step ahead of your consumers. Loyalty programs are beneficial in understanding the consumers' trends to generate profits.
5. Increased sales
Loyalty programs not only retain customers for a long time but also encourage them to spend more. Customers buy more; then they need to get the benefit of rewards.
For example, a customer who is collecting rewards will shop more to reach his reward target. All of this results in increased sales.
6. Division of profitable and unprofitable customers
It helps in determining which customers are valuable for you and which are not. Businesses need to identify profitable customers from unprofitable customers.
They can use this information to design a personalized program to retain profitable customers and to encourage unprofitable customers to spend more.
Cons of Loyalty programs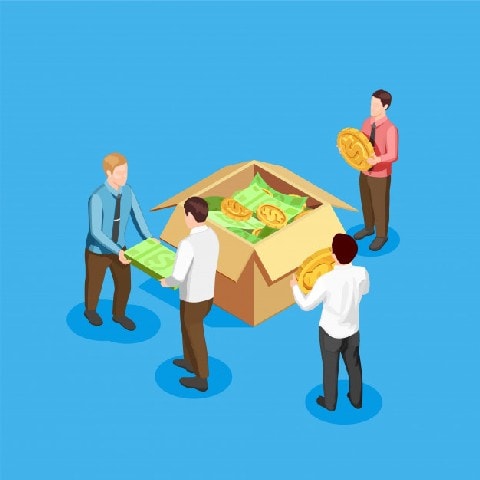 The followings are the disadvantage of using loyalty programs.
1. False customers' data
Loyalty programs don't get always get you the correct information about customers. Many times customers provide wrong information to get the loyalty reward. False customers' data can lead to wrong marketing strategy, and business will end up making losses at the place of generating profits.
2. Unreliable profitability prediction
Not all loyalty programs work equally. Sometimes it becomes a hit and gets you a lot of business and hence profit. On the other hand, sometimes, a well-planned and well-curated program doesn't work.
Therefore, it is challenging to determine whether a particular loyalty program will work or not.
3. Competition
Your competitors can copy your scheme or come up with a better loyalty program to give competition to you. Your customers are not loyal to you or your business. They are loyal to the rewards.
They will buy the products of the company which will provide them better rewards. Therefore, don't forget to keep your competitors and their strategies in your mind before preparing your program.
4. Balancing profits
Another disadvantage of a loyalty program is that it makes it challenging to adjust profits using them. It requires excellent expertise to decide the right reward to generate profit even after providing a discount to your customers.
5. Difficult to determine the source of loyal behavior
More than a disadvantage, it is a challenge to determine the right source of loyal behavior. For example, some customers stay loyal to the brand name, some stay loyal to the quality of the products, and some are just loyal to the rewards.
The last type of customer is not your loyal customers.
Liked this post? Check out the complete series on Customer Management