Tactical marketing is a marketing approach that focuses on the specific ongoing tactics and techniques you use to promote your business. These are your individual plans of action, that cover everything from cookie-cutter press releases and email marketing to advanced SEO and PPC campaigns.
A tactical marketing plan is essentially a series of small, specific plans that you can use to promote your business. These plans are based on the needs of your customers and prospects, as well as the current trends in your industry.
What is Tactical Marketing?
Tactical Marketing is a marketing term used to describe the tactics (based upon a strategic plan) that marketers use in order to reach their goals. It's about finding the actionable steps to convert a strategy into action. It involves setting measurable goals and objectives, analyzing the market, identifying customer needs, developing a strategic plan, executing marketing tactics, and continually monitoring the results.
A tactical marketing plan breaks down the steps needed to reach a certain goal, such as gaining a certain number of new customers by conducting social media campaigns for your product or service. Making a content marketing strategy and then implementing that on social media can be an effective tactical marketing process here to not only meet new prospects but also retarget existing clients.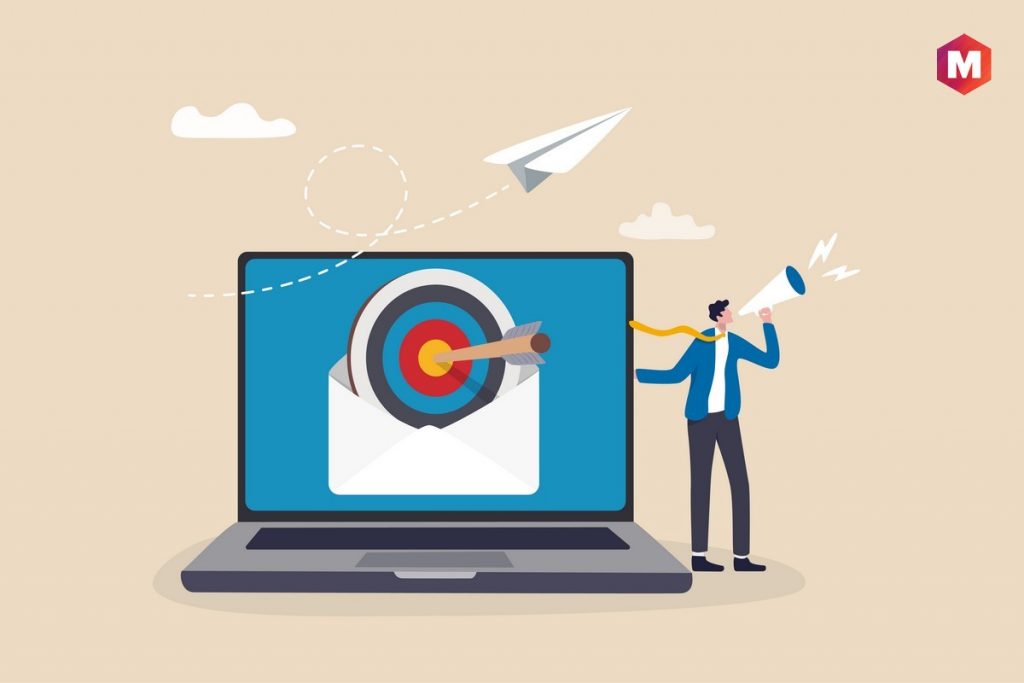 Tactical Marketing is a marketing strategy that focuses on short-term, specific goals. It is a process of identifying the best way to reach your target market and executing a plan to get your message across as effectively as possible.
Tactical marketing is not only about reaching consumers with your message but also about figuring out what kind of relationship you want with them. It helps you develop strategies that will allow you to build on past successes and improve upon future efforts.
Tactical marketing is developed based on strategic marketing principles. It involves asking questions such as –
Where to find your target customer?
What content can be used to attract them?
How to optimize the content for maximum reach and engagement?
Who will do what? And when?
What are the performance metrics to measure success?
Tactical marketing strategy is the practice of using a business' resources to create a plan for reaching its target audience. A tactical plan can be as short-term as a single campaign or as long-term as an entire year of digital marketing activity. Tactical marketing strategies involve using existing resources, such as money and time, to reach specific goals. Tactical marketing doesn't require much new investment, but it does require careful planning and execution to act as a successful marketing strategy.
Why is Tactical Marketing Important?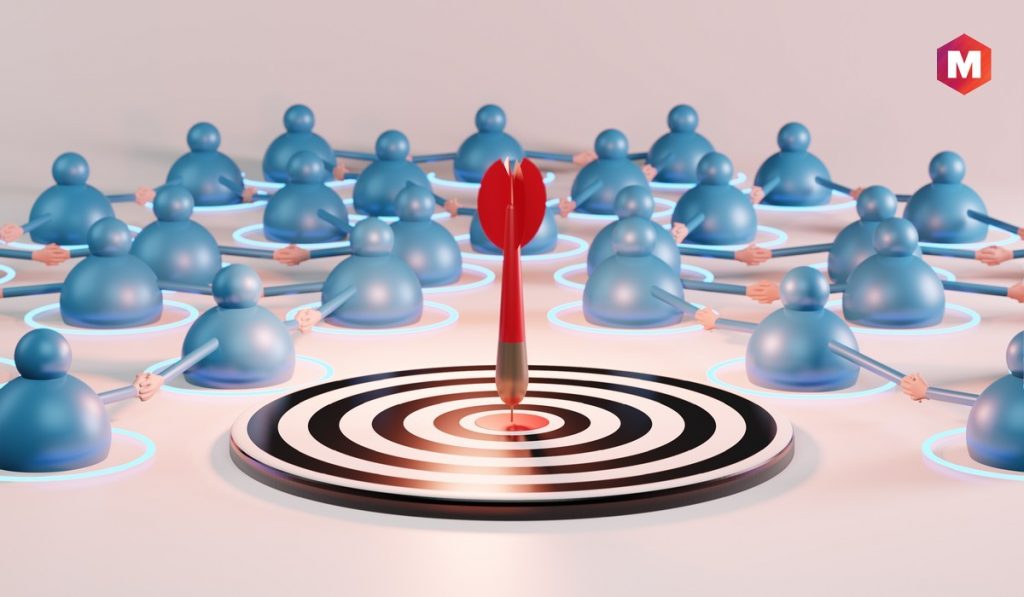 Tactical marketing is important because it allows you to reach your target audience with a customized, targeted message that they'll be more likely to get both your target customer. Tactical marketing can also help you avoid being one of the many companies that are drowning in the sea of content—and if you're not careful, your message might get lost or even ignored.
Tactical marketing helps you build relationships with your customers by providing them with the information they want when they want it. It's an opportunity for you to show your customers that you understand their needs and are willing to go above and beyond what's expected from a business relationship.
Tactical marketing efforts help you stay ahead of the competition by providing valuable information about trends in your industry and what people are searching for. You can use this information to stay on top of what's happening in your field so that you don't fall behind when it comes time for an update or redesign of your website or other online presence.
What is Strategic Marketing?
Strategic marketing strategy is the process of identifying a company's target market, determining how to reach that market, and deciding what products or services should be offered.
Strategic marketing involves asking important questions such as –
Could you provide a list of the strengths of the company?
What type of products or services does the company offer that can be used to fill gaps in the market?
Who is the target audience for these products or services?
What is the current position of the company in the market and what are its goals for the future?
What kind of perception does the company want to give off?
As the name suggests, strategic marketing is about long-term planning. It's not just about deciding which product you want to manufacture or sell; it's also about figuring out how you're going to get it in front of the right customers at the right time. Strategic marketing helps companies understand how they fit into their industry and makes sure they're offering something unique or otherwise valuable enough that people will be willing to pay for it.
Why is it important to have a strategy before implementing tactics?
It's no secret that marketing tactics, such as paid advertising and email campaigns, are essential for any business. However, it is just as important to have a clear strategy in place before implementing any tactics. Without an overarching strategy, your marketing tactic may not be as effective and may even be counter-productive. To ensure effectiveness, marketing tactics should align with the overall marketing strategy.
Prior to any activity concerning tactical marketing, a true businessman has to get involved in market research, competitive intelligence, and focus groups, all being related to strategic marketing. He needs to have an idea of what is happening in the market. Determining what your customers need to hear and where are they going for information is what is going to provide you with the necessary strategies to apply in the tactical market.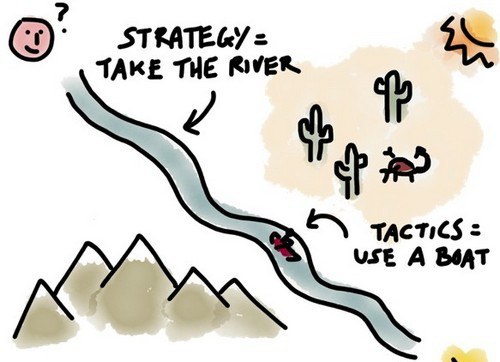 Remember again that strategic marketing means the ideas, whereas tactical marketing means the action of implementing the ideas. Placing media, creating marketing tools, advertising, community building, sales promotions, online advertising, radio, television, print marketing, and implementing a follow-up system are just some of your options in regard to tactical marketing, which has the purpose of communicating the desired brand image to your target market and to inform them about your presence in the market.
However, the activities planned for your tactical marketing should mainly be based on your strategic marketing in order to be cost-effective and profitable.
Tactical vs Strategic Marketing Plan
A basic difference between tactical and strategic marketing is that strategic marketing is the planning of how things will be whereas Tactical marketing is the tactics you will implement to make things happen as per strategy.
So today if you want to touch a sales figure of 1 lac units per day, then it needs a marketing plan and strategic planning of increasing manufacturing, sales, etc.
However, the tactics will be an actual ground-level plan of the type of promotions you want to implement, the type of sales guys you need, the distribution channel that you need to expand, and the exact territories you are going to target chronologically.
Tactical marketing is a short-term strategy but one which helps you achieve the marketing objectives of a long-term strategy. A strategic marketing plan is used for generating leads while a tactical marketing team helps in the implementation of those plans.
During the university years in business, we are taught about theories that we need to apply in order to make our business profitable, sustainable, reachable, and widely recognized. We learn models, we learn tools, we learn techniques. Still, many business people nowadays confuse strategic marketing with tactical marketing as they don't make the clear difference between efficiency and effectiveness.
By firstly taking into consideration the planning of the activities that are going to create your brand image, you lack the actual marketing plan which provides you with the direction of your business growth in relation to your competitors. You need to have a step-by-step tactical plan which helps you achieve your strategic target.
How Tactical Marketing Works?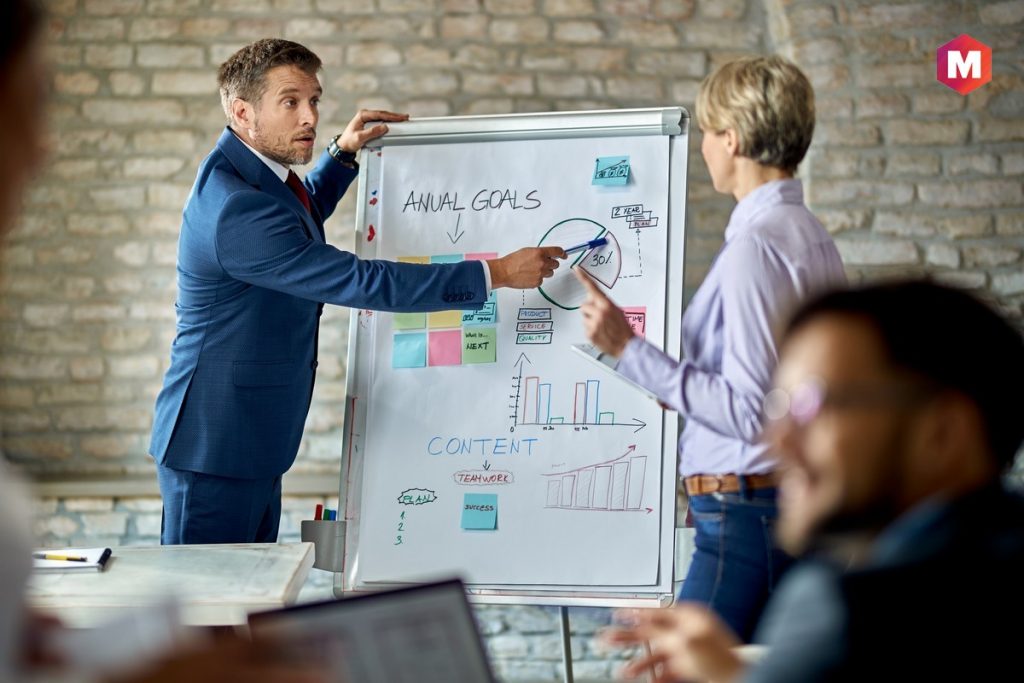 Tactical marketing is a continuous process of marketing efforts to be improved depending on your strategies as well as on the demands of the market.
Segmentation has an important role to play in tactical marketing. By doing the correct segmentation and by carefully choosing the segments that you want to target based on your product/service characteristics, you can create profiles of your customers and identify exactly the most efficient techniques to target and convert them.
The most popular rising techniques used in tactical marketing nowadays are social media, contests, give away's, refer-a-friend programs as well as affiliate marketing. As it is an ongoing process, you can always improve your tactics by using things like marketing automation, depending on your results.
But it is essential for your marketing manager not to jump directly on the tactical part before primarily considering and focusing on the strategies that will develop and sustain your business. You need to have the background plan ready before you start thinking about tactics to achieve the plan.
"Marketing is not an emergency. It's a planned, thoughtful exercise that started a long time ago and doesn't end until you are done." – Seth Godin.
The above quote says it all. As per Seth Godin, marketing is a slow and steady process and strategies need to be formed carefully and implemented over a period of time to get the best out of the market. This implementation of strategies is done by tactical marketing.
Example of Tactical Marketing
One very good example of Tactical Marketing is Dansk Solar Energy, which went bankrupt after focusing on promoting its business and creating more brand awareness without initially focusing on what to say, how to say it, and who to say it to. They jumped directly on where to say it to.
Another example can be seen in the running shoe industry, where Nike and Adidas have started to focus on tactical marketing campaigns that are extremely specific to their target audiences. For example –
Nike recently launched a campaign that focused on providing shoes to inner-city communities in the UK. This was both a strategic and tactical move that enabled them to connect with a much wider audience.
How to Build a Tactical Marketing Plan?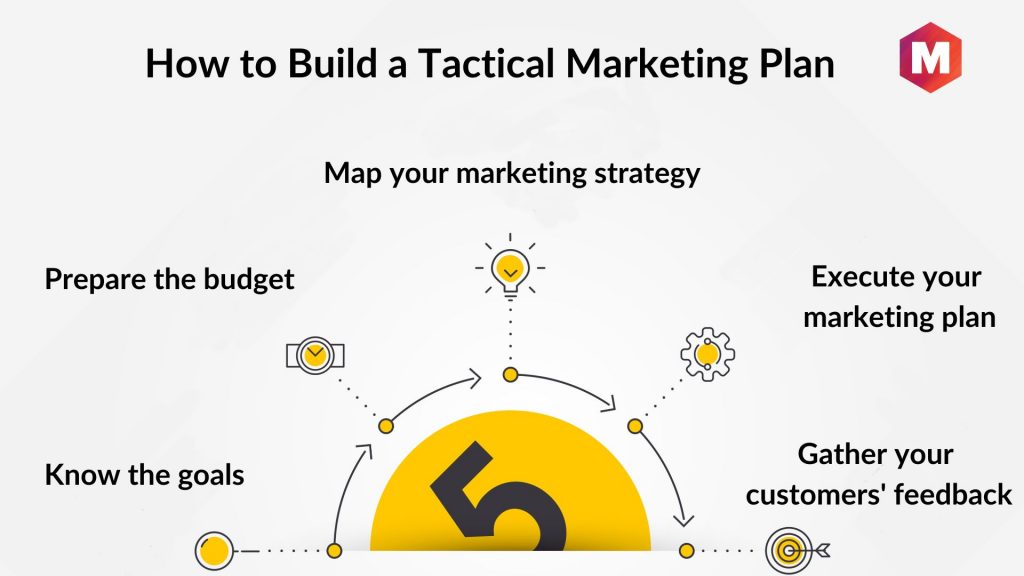 Building a tactical marketing plan is an essential step in making sure your tactical marketing focuses on your brand getting noticed. Let's now see how you can build a tactical marketing plan to reach all your marketing goals.
1. Know the goals
Every plan should start with a clear understanding of what you're trying to achieve. So before you start building your marketing plan, take a moment to think about the big picture: why are you doing this?
2. Prepare the budget
Once you've determined what your goals are, it's time to prepare your budget. Make sure that your budget has enough room for all of the elements that will be needed for success, including the cost of hiring an agency or freelancer, any expenses related to print materials like brochures and flyers, as well as social media posts and ads on platforms like Facebook and Instagram.
3. Map your marketing strategy
Now you will have to map out your overall strategy, including your goals and objectives for the next year. This will help you determine what you want to focus on in terms of content creation, customer acquisition and retention, and other key areas.
4. Execute your marketing plan
Next, you need to put together an execution plan that covers everything from the types of content you'll create to how you'll publish it across different platforms. You should also consider how much time you can dedicate to each piece of work (e.g., blog posts) and whether there are any additional resources needed (e.g., additional writers).
5. Gather your customers' feedback
The final step in a tactical marketing plan is gathering feedback from your customers. Without this step, it's impossible to know whether or not your marketing efforts are successful—or even if they're working at all! You can gather this feedback in several ways: customer surveys, interviews with sales reps and staff members who interact with customers on a daily basis, focus groups, etc.
Liked this post? Check out the complete series on Marketing