Freight forwarding is the shipment of goods from one destination to another through single or multiple carriers via rail, ship, air, or highway. It acts as an intermediary that provides logistics services to transport cargo and handles the relevant shipping process via a network that includes third parties and shipping routes.
If you're a retailer, distributor, or manufacturer, freighting can serve as the foundation of your supply chain success. By opting for an experienced and reliable freight forwarder, you can guarantee that your goods will be delivered punctually within budget while meeting all necessary customs regulations and policies. Streamlining this process is essential to achieving success!
What is a Freight Forwarder?
A freight forwarder is a company that acts as an intermediary between the sender and receiver of goods, taking on a specialized role in arranging all aspects related to routing, shipping modes scheduling, cargo insurance, and monitoring freight shipments. They are crucial for ensuring timely deliveries of cargo from one point to another.
Freight forwarders provide an array of services, such as designing custom shipping documents and processing customs documentation and clearance paperwork, packing the freight securely for shipment, finding the most cost-effective solution based on your needs, and providing constant support during transit.
To gain a better understanding of what the freight forwarding process is, it will be helpful for you to review the following examples-
Examples of Freight Forwarding
Air freighting: This method of freighting is the speediest and most dependable when you are in a rush. Such international freight forwarders necessitate meticulous shipment handling and transportation to guarantee on-time delivery.
Marine freighting: If your shipment is too voluminous to be handled via air freight, then maritime transportation might be the perfect option for you. International ocean freight forwarders allow companies to transport their goods by water. Through these ocean transportation intermediaries, the whole process gets alleviated.
Rail freighting: When it comes to transporting goods over long distances, rail freight forwarders act as the most economical option compared to air freighting.
Road freighting: When a prompt delivery is crucial, road freighting is your best option for getting the job done. It's the fastest way to move goods and ensure they arrive on time.
What does a freight forwarder do?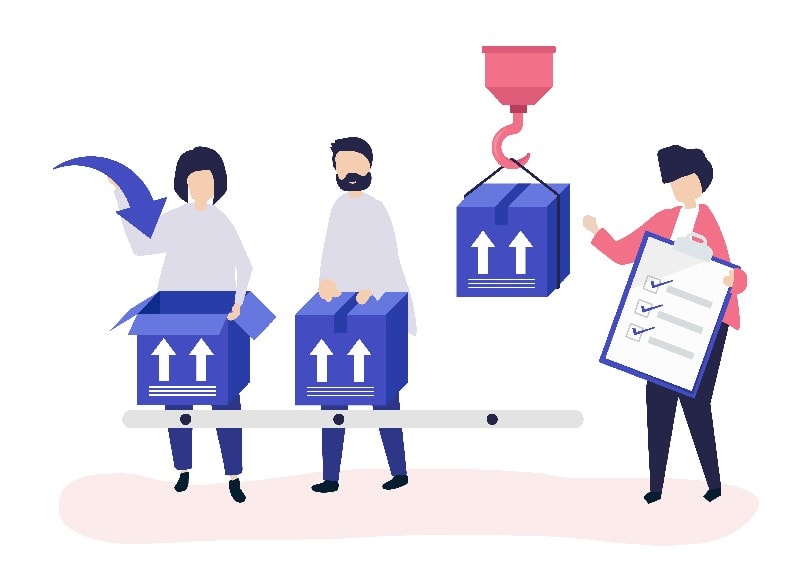 The freight forwarder ensures the flow of desired goods in an efficient and timely manner throughout the global arena.  They develop a reliable network that includes carriers, customs brokers, agents, insurers, and advisors to deal with both the expected and unexpected turn of events during international transportation and procedure.
The freight forwarders can be hired for freight consolidation and procurement purposes also so that they can purchase on behalf of their client. Some of the significant responsibilities of a freight forwarder are as follows-
Offering advice and recommendation to the exporter about the following
Performing freight shipping by
Keeping the shipper in the loop by notifying him
Providing documentation in international freight shipping
Sending the necessary documents for collection
What are the key stages of freight forwarding?
It revolves around the following stages::
1. Export haulage
Export haulage is a critical initial step of freighting for international shipments, involving transportation companies moving goods from the exporter's location to the forwarder's warehouse.
2. Export customs clearance
Before a product can make its way to foreign shores, customs agents in the item's country of origin must approve it. Agents will inspect both the actual merchandise as well as accompanying customs documentation, to ensure they match up.
3. Items checkpoint
Items checkpoint, otherwise termed origin handling happens when the receiving team offloads the items from shipping containers into storage. This process entails an inspection of products to ensure that they've arrived undamaged and are by the order paperwork. When shipping goods internationally, it is important to be aware of any potential restrictions or regulations that may apply. Some items (flammable liquids, drugs, alcohol, perishable items, dangerous items, etc) have more stringent limitations on shipping internationally than others, so it's best to check the requirements beforehand.
4. Import customs clearance
Upon the shipment reaching its destination, authorities thoroughly inspect the documents provided by freight forwarders to make sure they match up with their contents. Additionally, they verify that the product adheres to all legal regulations for entry into their nation.
5. Destination arrival and handling
Once the shipment has been cleared by customs, the freight forwarders take over the logistics processes and arrange for a transportation company to cart the product to its destination. Along with this comes paperwork that could include invoices, certificates of origin, bill of lading certificates, inspection certificates, export packing lists, etc.
6. Import haulage
When the item has reached its ultimate destination from the import warehouse, most freight forwarders refer to this final phase as "import haulage." The chosen method of transport may be one or more depending on product type and distance. As with export hauling, freight forwarders carefully consider each option before making a selection when it comes to the last stage in their process.
Functions of Freight Forwarding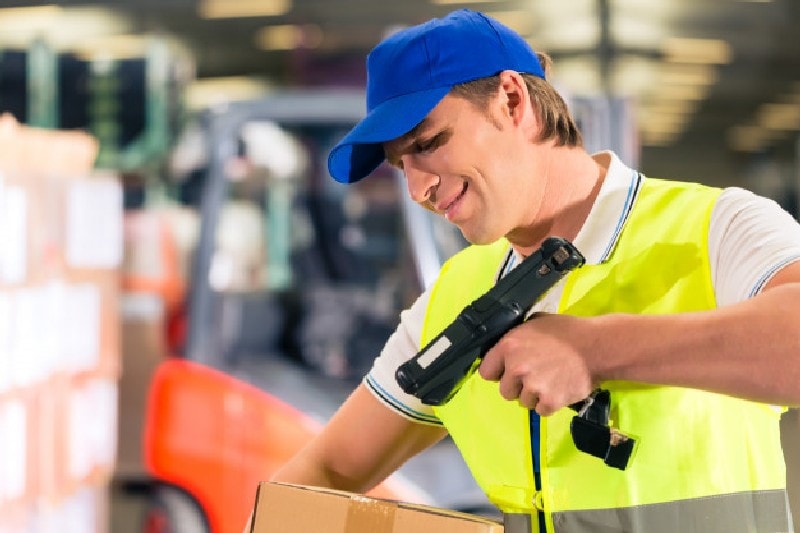 The objective of a freight forwarder is to bring the cargo successfully from the supplier to the customer by the given date and that too undamaged. The primary function of a freight forwarder is as follows-
1. Packaging
One of the most common tasks of the freight forwarder is preparing goods for export by effectually packaging them. The job is not as easy as it sounds because numerous countries are stringent in packaging and have specific rules that they must adhere to.
The packaging depends on the final destination, and hence the freight forwarder has to comply with the regulations set up by that country. Sometimes it is important to take extreme care as the cargo is loaded and unloaded several times and there is a risk of damage.
It is the function of a freight forwarder to know about the environmental condition of the final destination of the goods because they might be transported from one extreme condition to another for instance from a hot place to a colder region.
The packaging is crucial in such circumstances so that it remains in perfect condition.  The freight forwarder must also remember that lightweight packaging is required for air-shipped items to keep their weight and ultimately transport costs down.
2. Labeling
Labeling is as important as packaging because until and unless you label an item, it will not reach its correct destination. The chance of errors increases when the goods are not appropriately labeled. It is the freight forwarder whose function is to label the cargo with the following correct information-
Details about the port of entry
Country of origin
Whether the item is hazardous
Weight in kilograms and pounds
List of products
Details in the language of the destination country
3. Documentation
The most important function of a freight forwarder is in overseeing the documentation details because it is a complex process where you have to pay detailed attention to every specific. The documentation requires specialist knowledge that may include the following information
Bill of landing – Bill of Landing or BOL is a contract that is written between the owner and the carrier of the goods because an original document is needed by the customer as proof of ownership so that he can take possession of the goods.
COO or Certificate of Origin – It is a signed document stating the origin of the item to be exported
Commercial invoice – The commercial invoice is a bill for the goods and is given by the seller to the buyer and is used in determining its actual value for customs duty
Inspection certificate – It is an important document that states whether the goods have been inspected or not and whether the quality is considered acceptable
Export license – It is a government document authorizing the export of goods to a particular destination having specific quantities and weight.
Shipper's Export Declaration or SED – The document includes export statistics and is prepared by the US Postal Service for goods of more than 500 dollars in value
Export Packing List – It is the packing list with details about each item along with the type of packaging container, its measurements, and gross weight.
Freight Forwarders vs Freight Brokers
About Freight Brokers
Freight brokers are essential liaisons between carriers and shippers, finding the most cost-effective rate for their customers through a network of trucking companies, freight forwarders, and ocean carriers. They are not involved in taking responsibility or possession of the freight.
About Freight Forwarders
With an abundance of knowledge and experience in the freight industry, freight forwarders are experts at coordinating transportation from point A to point B. From international shipping to customs clearances, they provide comprehensive services that guarantee safe and timely door-to-door delivery for all your cargo needs. In contrast to freight brokers, freight forwarders are held accountable for the movement of goods and accept possession of them. Furthermore, they provide advanced services such as packaging, storage management, and documentation assistance – surpassing what a freight broker can do.
Some known Freight Forwarding Companies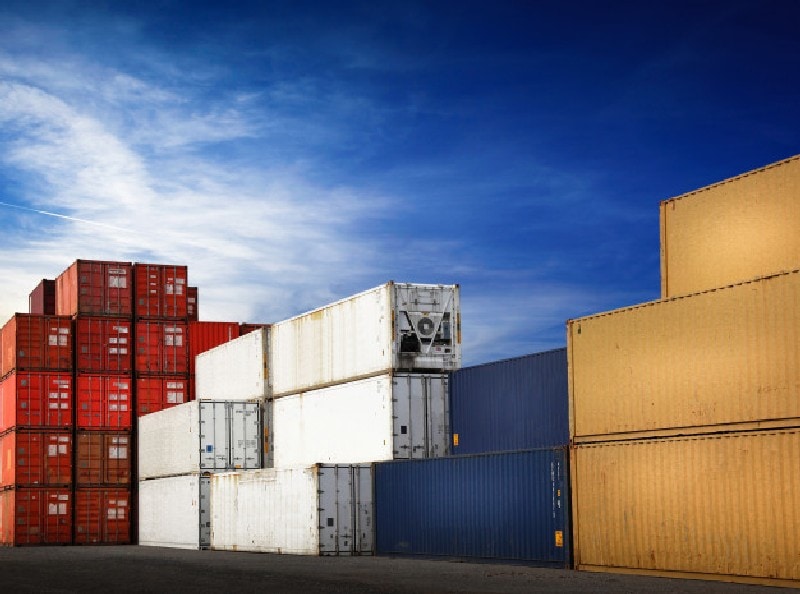 Numerous freight forwarding companies have made a name for themselves in the global arena.  Some are popular because of their high rankings in terms of cargo volume whereas some have climbed to the top of the list because of international services and impressive revenue figures.
Operational efficiencies, paperless operations, and digitalization have helped most ocean freight forwarder companies reach the top positions in this sector. Some of the top freight forwarders of the year 2019 are-
Roland Berger
DHL Global Forwarding
Brink's Global Services
Forward Air
Inchcape Shipping Services
CMA-CGM Adelaide
Crown Relocations
TNT Express
Alaska Air Forwarding
FedEx Office Print & Ship Center
Pak Mail Centers of America, Inc
World Courier
DHL Express
Navis Pack & Ship
Craters & Freighters National
Acme Truck Line
Universal Logistics Holdings
Royal Freight, L.P.
Broomfield AIM Mail Center
Qube Ports & Bulk
Pros and Cons of Freight Forwarding
Advantages:
Shipping worldwide can be a budget-friendly option to save money on freight costs, while still ensuring your cargo is delivered promptly.
With the aid of such services, you can benefit from global freight networks and ensure that your freight is delivered safely at cost-effective prices.
Not only can it help you efficiently manage paperwork and customs clearance, but also ensure that all international freight regulations are met.
Through the utilization of freighting services, you can avoid delays and losses that are often associated with international shipping as these companies specialize in freight logistics.
Disadvantages:
Picking the right freight forwarding service can be a tricky endeavor, and you could find yourself unwillingly parting with hidden fees or contending with unreliable services.
If you're seeking a reliable service level agreement, freight forwarders may lack the experience or know-how to fulfill your needs when it comes to freight logistics.
You can incur extra costs such as customs clearance fees and fuel surcharges, potentially making the total cost of your trip much higher.
Depending on the freight forwarders' policies, if your cargo is mislaid or held up, you may be responsible for some of the costs linked to this incident.
Conclusion!
In the end, freight forwarding meaning can be summarized in the following bullet points –
Freight forwarding is a method of managing and transporting cargo by air, land, or sea – ensuring that it securely reaches its final destination.
From organizing transport to tracking cargo and handling documentation, freight forwarding services involve a variety of services that must be managed effectively.
Manufacturers have the potential to save significant amounts of money on costs and time by taking advantage of freight forwarders' adeptness in global cargo transport. Doing so guarantees that shipments are made with optimal proficiency and efficiency.
Liked this post? Check out the complete series on Marketing