TNT is a courier industry that was founded during the year 2011 and is headquartered in Hoofddorp, Netherlands. The services of TNT are express and freight delivery services. TNT has a fully established operation in about 61 countries and the company delivers parcels, documents, and pieces of freight. It delivers services to many countries. During the year the company has shown a sale of about €6.91 billion.
On a daily basis, the company goes to a great length to connect people and business across the globe. TNT delivers parcels and consignments with great care and attention. The company provides road and air delivery services in various regions like America, Asia-Pacific, the Middle East, and Africa. TNT is known for its innovative force in the courier industry.
Having been a popular brand in the courier industry, let us examine the SWOT analysis of TNT.
Strengths in the SWOT analysis of TNT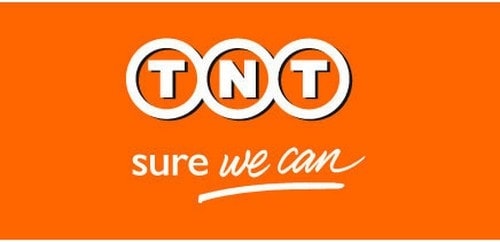 TNT Network – TNT provides a wide range of delivery service through their fast, extensive road network across Europe. TNT provides its services to meet to the customer commitments and also to expand its reach. The company connects Europe with almost 55,000 road trips per week. TNT also offers international and door-to-door network across 200 countries.
TNT for people network – At TNT, people and the business are the core areas and is at the heart of the company in whatever service is accomplished. The company goes to great length in order to connect people and business all over the world. The services rendered by TNT are taken personally and the customers are well informed while the parcel is in transit.
Quality in service – TNT ensures that the customer relationship quality is met and it is as important as the shipment delivery. The company is known for its customer relationship which is a great strength to get brand visibility.
Awards and accreditation – TNT's excellent quality and service are being recognized by many external organizations. Due to their excellence, TNT has been a recipient of many awards and accreditation, most of them on a national basis.
Excellent services – TNT gets the parcel delivered anywhere on a fast track and at any time. It also allows the customer to tracks the goods worldwide.
Technology-oriented – To make the courier service at ease, TNT has established a shipping tool, myTNT2 to fit your routine. The tool is easy to use and is completely online. It is designed to make shipping faster and easier for any business.
Track and trace feature – TNT has a dedicated customer service team who attends to any queries about the parcel tracking.
Strong workforce – TNT has an excellent workforce of about 75,000 people who serve in about 200 countries.
Weaknesses in the SWOT analysis of TNT
Limited modification in service – Over the years TNT provides the same service and there seems to be less modification in the kind of service provided. This could be a great weakness as the company will have to come up with new initiatives in the courier industry.
Low market growth – Courier industry is an important sector and is a competitive segment. The market share growth is less for TNT. This could be a major weak point as it hits the business.
Effects from NotPetya cyber-attack – The Company was severely affected by the NotPetya cyber-attack as few of its operations are in Ukraine that was the origin of the cyber-attack. During that time, TNT had to operate using a manual process for some time by creating large backups. Few of their records are lost that was a big black mark in its history.
Opportunities in the SWOT analysis of TNT

Huge products and services – TNT has a wide range of products and services that see a great business opportunity for the company.
New regions – TNT should expand its horizon to newer regions. This provides a huge opportunity for the company and also increases its brand value.
Expansion in Malaysia – The Company can expand its business operations in Malaysia where it can see a good future in the Malaysian economy. This will provide a huge opportunity by having its operations being expanded across.
Growing market – Courier industry is a growing market and there exists a lot of change for the company to grow.
Threats in the SWOT analysis of TNT
Increased competitors – There are many small courier industries that provide low-cost services. This is, in fact, a big threat to the company as it will tend to lose its business in many ways.
Economic slowdown – When there is a recession in the economy, there will be a slight fallback in the company's performance.
Demanding clientele – Various demands from the client could be a huge threat to the company. As the company would be having a pre-defined set of business operations, any different requirement from the client will have to be addressed differently to serve them.
Liked this post? Check out the complete series on SWOT