Piggyback marketing is a strategy where two or more companies promote each other's products that complement each other but are not in competition, in their respective markets. It is a cost-effective way to enter a new market.
A good example of piggyback marketing can be a company that produces fitness equipment partners with a fashion designer to promote their fitness items, both companies can benefit from this arrangement. This is because they can piggyback on each other's audiences and customers to increase their visibility.
What is Piggyback Marketing?
Piggyback marketing refers to a marketing approach in which two companies team up to promote each other's complementary products instead of competing against each other in a competitive market.
Whenever we talk of marketing, we are always on the lookout for strategies that require the least investment. This is natural because the desire to earn more lies within each one of us. However, the search for such a strategy just ended because the solution is simply piggyback marketing. It is a very low-cost scheme and strategy.
In piggyback marketing, two companies ally. Thus, they both help each other to promote certain products which are complementary to each other but not competitive in nature. For example, a car company can promote another tire company. In such a situation, the products are complementary because cars need wheels, but they are not competitive in any way. It is not likely that someone will buy tires and start making a car of his own.
Nowadays, online piggyback marketing is also very popular, where companies share each other's content to increase their brand visibility and traffic. It is a great way for two brands to reach a larger audience without incurring too much cost.
An example of this could be a YouTube channel collaborating with an Instagram influencer to promote their content and products.
Who can use Piggybacking?
It is beneficial for the following entities:
Small businesses that do not have a large budget.
Companies that have just started in the market and want to gain visibility.
Companies that offer complimentary products.
Companies that do not have a large customer base, but are looking for ways to reach more customers.
Examples of Piggyback Marketing
1) Nike – Back to the Future
The shoe with a self-lacing system and lights that appeared in the 1985 movie 'Back to the Future' was designed by Nike's lead designer, Tinker Hatfield. He had created it for the 1988 movie and had filed a design patent that covered the structure. In 2015, Nike created replica sneakers from an old movie and produced a brief video featuring comedian Bill Hader, basketball player Kevin Durant, and Christopher Lloyd who played Doc Brown in the movie.
2) Coca-Cola – Avengers
Coke partnered with Marvel Studios for their promotion campaign for The Avengers series. The soda giant created a mini-site and customized the packaging to match the theme of the movie. This campaign was a hit, especially with younger consumers who connected to their favorite superheroes.
3) Paddy Power – London 2012
Paddy Power sponsored an athletics event taking place in a small town called London, located in France and not in the UK. They put up banners all around London in the UK to announce their sponsorship of the largest athletics event in London 2012, France. Paddy Power caused a stir when the London Organizing Committee of the Olympic Games (Locog) tried to make them remove their posters. However, the courts upheld Paddy Power's right to keep the posters up, resulting in a lot of attention for the company.
What are the Rules for Piggybacking?
Some of the rules you need to follow while implementing a piggyback marketing strategy:
Choosing an established brand that aligns with your brand and has a similar target audience is crucial.
Before using the name or image of an established brand in your marketing materials, make sure to first obtain their permission.
Avoid making false claims or exaggerating your relationship with an established brand in your marketing efforts. Instead, be honest and transparent.
Please adjust your message and tone to be in line with the established brand and its audience as a sign of respect.
Ensure that your personal brand is distinct and recognizable from the existing brand.
To maximize the impact of piggyback marketing, make sure it is done promptly and aligns with the ongoing promotions or events of the established brand.
Advantages of Piggyback Marketing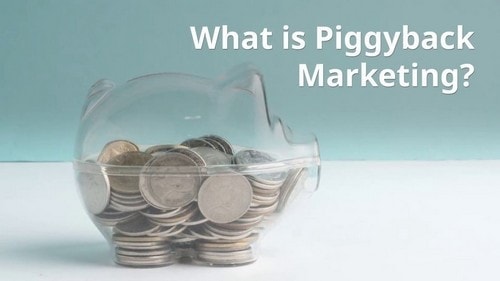 1) Easy international entry
First of all, it must be noted that there are two parties involved whenever we talk of piggyback marketing. One company relies on the other for its services. What now happens is that if you enter into a deal with an international company, it gives you an upper edge. This is the chance for you to enter into international markets and establish your name and reputation there.
What usually happens is that no one enters into such a deal until and unless you are exceptional. This is because neither of the parties would wish to ruin their impression amongst the masses. The moment an international company agrees to your offer, it goes to show that you are on par with them and they appreciate your products. This can be huge for you.
2) Online marketing
You must be well aware that the world is going digital. The cyber fever is catching on and almost everyone we know is relying on the internet for either social networking or getting information on search engines. The world wide web has now become a vital aspect when it comes to marketing.
This is because since everyone is hooked on social media for entertainment or just to spend time, you get a chance to reach out to them through such sites and applications. One of the most common ways of social media marketing is to post advertisements. While scrolling the web, you must have often come across Google ads.
While on Facebook, you must have seen company ads. That is what I am talking about. This means that you have to pay up a certain amount for your ad to be visible to the target audience and this amount depends on the number of days and the scale of your advertisement reach.
3) Reach the target audience
It often happens that you employ all the marketing tricks and gimmicks and yet fail to get the attention that you desire. This is because you have been unable to reach the target customers. Thus, piggyback marketing helps you reach them.
If you are wondering how then keep reading. In piggyback marketing, you tie up with another firm that is in a related field like you. Though they are not your competitors, you two essentially serve in the same line. Thus, if you sell cartoon-printed bedsheets, you can tie up with a company that sells beds for children. That is how you will be able to reach out to the target audience and they will be able to identify you as well as recognize you.
3) Increase sales
All marketing gimmicks aim to improve sales and increase profits. You make a profit only after you can successfully sell your products. Thus, piggyback marketing is one of the best ways to achieve this. This is so because you get the opportunity to take the help of another company.
Usually, this is a leading company in the market which helps you to establish your name and reputation. It may also so happen that when the name of the other company is taken, your name also automatically seems to get associated with it.
Disadvantages
1) Tied to the other company
The biggest disadvantage of piggyback marketing is that you are now tied to another company. This can be a problem since both of you have different interests and objectives. Thus, it may happen that they do not help in promoting your products and services as much as you want them to.
2) Lack of control
Partnering with another company may result in a loss of control. You may not have direct oversight over your business operations and promotional activities, which could lead to potential issues reflecting negatively on your end.
3) Reputation depends upon the partner company
Another disadvantage of piggyback marketing is that your reputation will depend upon the other company. This means that if they are not able to deliver as per expectation, then it could lead to damage to your brand name and loss of customers. Also, if you partner with a controversial company, then it could harm your reputation as well.
Things to consider before going for Piggyback Marketing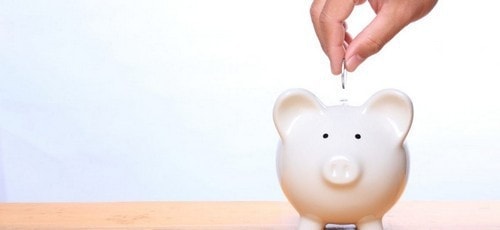 1) Target audience
The most important thing to consider before piggyback marketing is the target audience. This means that you should be able to connect to mostly those who fall under the category of your potential buyers. Thus, you must only pick the relevant company.
For example, if you are a shoe brand that sells only formal shoes, then you must associate yourself with a company that sells suits and blazers. It would be pointless if you got in touch with a brand that was known for curtains of the house. You see, the target audience needs to be able to know about you.
2) Region
The region where you operate is very important. This is because while some companies are regional and national, some other companies are international. This means that you need to be sure of your scale of operations as well as about the company that you are tying up with.
It would be pointless if they promoted you in the international market and you are unable to meet the demands of such a huge population. That would put a huge question mark on your ability as well as the other company's reliability. Loss of face is a big no. Also, you need to be sure that not just production is on point, but also the distribution channels that you have fixed. You must always have a backup option in case one means of transport is unavailable on a certain day or time.
3) Time
This means the time of the economic period. A company may be doing very well at one time, but may suddenly experience a dip in work due to the emergence of a competitor. In such a situation, you need to be aware of the company that you are choosing and its present market status.
Liked this post? Check out the complete series on Marketing