Telemarketing is a form of direct marketing in which businesses and organizations make unsolicited sales calls to consumers. It is a commonly used sales tactic in the telemarketing industry and involves making automated telephone calls to advertise products, services, or events. It can also be used to conduct market research or take surveys on customer preferences.
Telemarketers use their voice as the primary form of communication which requires excellent verbal communication skills such as speaking clearly and effectively, comforting customers, and being able to handle any objections that the customer may have. In addition, it also requires good listening skills and the ability to read cues when a customer is hesitant or not interested in what you are selling.
What is Telemarketing?
Telemarketing is a proactive marketing strategy where businesses initiate contact with a prospective customer, typically via unsolicited calls over the phone. It involves promoting goods or services and gathering information about consumer preferences.
This direct approach often leads to immediate responses, making it a highly effective tool for businesses seeking increased customer engagement. Telemarketing is also known as inside sales or telesales and has received severe backlash because of its invasive nature. It is one of the most popular forms of marketing that various companies use to connect with potential customers.
The process includes using multiple tools like phone calls, fax, internet, and even conference calls to deal with customers. It also includes sales pitches that are pre-recorded and played over the phone through automatic dialing. Some of the industries rely more on tele-marketing than other sectors. These are:
Charitable organizations
Political groups
Surveys
Donation solicitation
Financial services
Home security systems
Cable and internet services
Telemarketing Legislations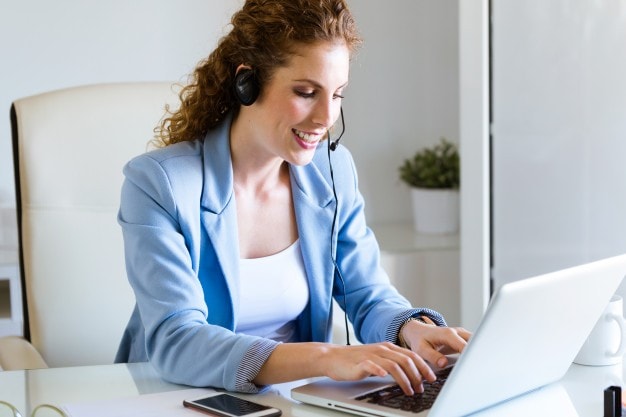 At one point in time, most of the telemarketing companies became so intrusive that governments had to introduce legislation to curb their unpopular activities. Some states have a Do Not Call option that a subscriber can choose so that a telemarketing company cannot disturb him.
In some states, there are specific rules in place that forbid a tele-marketing company to call on private numbers. As per Federal Laws of the Federal Trade Commission, a company cannot make direct or indirect contact between the hours of 9.00 PM to 8.00 AM local time.
The company also cannot make calls on Sundays or a holiday. Some state laws have restricted the timings before 9.00 PM and later to 8.00 AM so that ordinary people are not disturbed.
Types of Telemarketing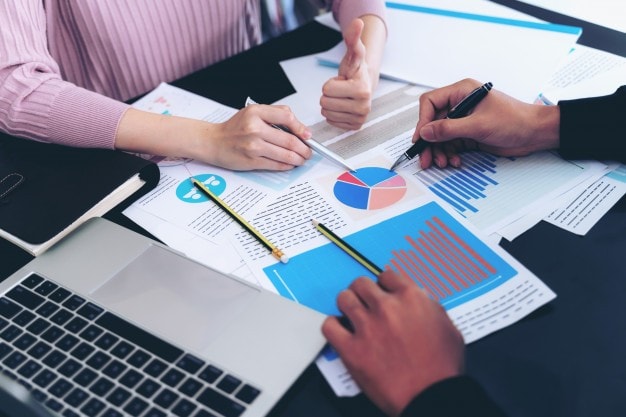 Telemarketing involves various activities like telesales, appointment setting, surveying, a call-to-action, and database cleaning and maintenance. The process can be divided into the following categories –
1. Inbound
In this, the companies reach out to customers after inbound inquiries about services or products. The demand here is created by publicity or advertising. The inbound marketing includes taking orders for various products via handling of incoming calls that are generated by catalogs, direct mail, and advertising
2. Outbound
In this, the company reaches out to existing and potential customers actively in a straightforward manner. As more actual selling is involved in outbound marketing, the representatives are required to be trained and knowledgeable.
3. Sales
It involves persuasive tactics by salespeople
4. Lead generation
In this type, telecommuters reach out to customers after collecting information about their interests, profiles, and demographic data.
Service Styles of Telemarketing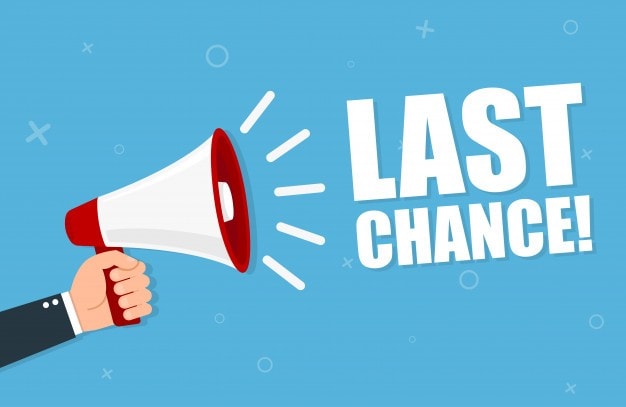 The service styles of telemarketing are as follows-
1. Database cleansing
The database service style of telemarketing is used for outbound marketing to clean the website by removing incorrect or outdated data and preparing new contact details that will be used in future campaigns of telemarketing.
2. Appointment setting
The appointment-setting service style of telemarketing is used for both outbound and inbound telemarketing to create telephone or personal face-to-face appointments to create opportunities for sales
3. Call to action
The call-to-action service style of telemarketing is generally used for outbound telemarketing for getting a response from the customers
4. Surveys
The survey service style of telemarketing is generally used for both inbound and outbound telemarketing. Its purpose is to gather information and pertaining data for qualitative research from particular target markets
5. Telesales
The telesales service style of telemarketing is used for outbound and inbound marketing. Its purpose is to make a sales transaction over the phone through the credit card payment option.
Key Skills for a Telemarketing Calls
The skills required for a telemarketer for effective telemarketing are as follows-
1. Honesty
Honesty is a desired trait in human beings. The best sales are achieved by people who are honest in their dealings. They face minor issues like problems with customers and order cancellations.
2. Adaptability
A telemarketer will have to talk with numerous people in a single day that will have different opinions, tastes, preferences, and queries. He needs to be adaptable so that he can face every change enthusiastically.
3. Listening Skills
Listening is an important skill to have in a telemarketer. This trait helps to listen to a person's questions, queries, needs, concerns, and doubts so that he can frame his responses as per the personal preference of the customer.
4. Resilience
An essential quality that a telemarketer should have is tenacity and resilience power. The telemarketing job is very unpredictable and a person has to face lots of rude behavior and rejections. He can make a success in his role only if he is resilient enough to ignore abusive and bad behavior and keep on working
5. Voice and tone
A telemarketer should speak in a clear and precise voice so that others can hear and understand him correctly. He should keep his tone reasonable and enthusiastic so that his approach looks convincing to others.
6. Motivation
A telemarketer should be highly motivated because his role is such that he needs to persuade others to buy from him. If he lacks this skill, then how is he going to convince others and generate leads? Moreover, he needs to be motivated so that he can contact innumerable people and still sound fresh and willing after every individual call.
7. Keen learner
A person involved in telemarketing has to be open to learning. His willingness should never be in question because his job profile is such that he will have to hold numerous conversations in a day and be on the look-out to learn new things. This is possible only when he is a keen learner
8. Computer literate
The times are changing, and telemarketer work involves phone calls as well as web calls. If a telemarketer is not computer literate, then it would harm his job, role, and responsibility
9. Well-organized
The telemarketer must be well-organized so that he can handle all his tasks in a coordinated manner.
Careers in Telemarketing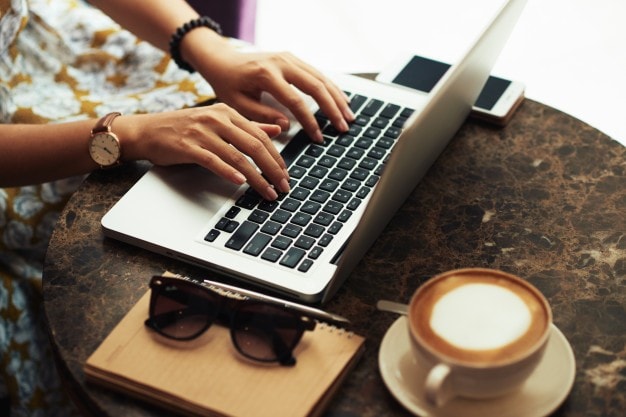 The telemarketing team is filled with professionals from entry-level positions to salaried posts in management. The most common careers in this field are as follows-
1. Marketing manager
He is in charge of the marketing campaign and is responsible for recruiting team members, assigning them suitable tasks, handling the budget, and approving the materials that will be needed. It is a leadership role, and the marketing manager should have a bachelor's degree in a marketing-related subject.
Several marketing managers study further and achieve advanced training or a Master of Business Administration Degree to further their prospects.
2. Copywriter
The copywriter is the person who crafts the script for phone conversations in telemarketing campaigns. It involves creating different marketing materials with versatile content. It includes white papers, eBooks, blogs, website text, and advertising copy.
The copywriter should be educated with a bachelor's degree in marketing, psychology, communications, journalism, or English. He should have a portfolio of work samples that conveys his experience and ability to handle the job
3. Telephone associate
The role of a telephone associate involves working via phones to make the first contact with the customer. It does not require too much experience because a phone associate will gain the same by seeing measuring metrics, marketing scripts, and information from brand research and development.
The education of a telephone associate includes a degree or is in the process of attaining a degree in marketing, psychology, communications, or business. Although they do not require much work experience in case a potential candidate has it, then he gets preferential treatment over others.
Role and Responsibilities of Telemarketers
The roles and responsibilities of telemarketing are as follows-
Delivering prepared sales talks
Describing the product and services to potential and existing customers to make a sale
Promoting and explaining technical information related to the products and services by contacting individuals or business entities via phone calls or web calls
Answering the queries of a customer about goods and services
Obtaining information like name, address, mode of payment and maintaining the records in the customer database
Keeping records about the customer contacts
Identifying potential customers and collecting their names, address, and contact number from different sources like reply cards, telephone directories, and purchase lists of other companies
Developing content for sales presentations
Answering calls from potential customers
Responding to customer correspondence via letters or telephone calls
Follow-up calls to make the potential customer a customer
Scheduling appointments with potential customers
Attending sales presentations
Maintaining records of customer accounts
Monitoring the changing trends and current conditions in the market
Techniques of Telemarketing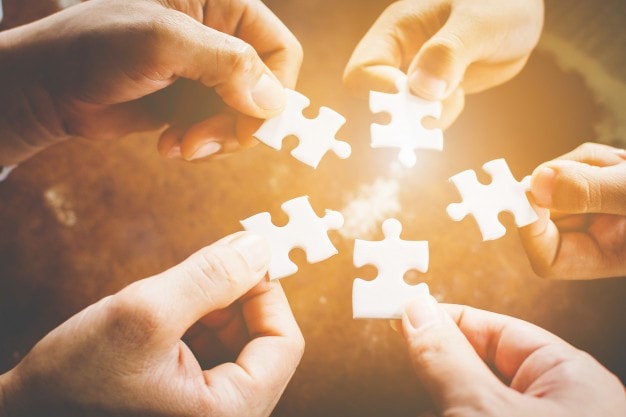 The telemarketing process requires an effective technique to succeed in such competitive times. These are as follows-
Learn about the product or service thoroughly before making any contact
The information should be specific and should include specifications, benefits, and warranty
Use natural and straightforward language so that the customers can easily understand you
Record the call and listen to it
Now analyze your call so that you can make viable improvements next time
Coordinate with other departments
Focus on body movements during the conversations. It is a fact that the people at another end cannot see you, but they can feel your smile and warmth nevertheless quite easily
Do not speak too fast or too slow. Maintain a moderate speed
Develop better rapport by understanding the nuances of the customer's speech and adjusting your words and gestures accordingly
Ask relevant questions
Spend on data analytics to gain useful insights
Advantages of Telemarketing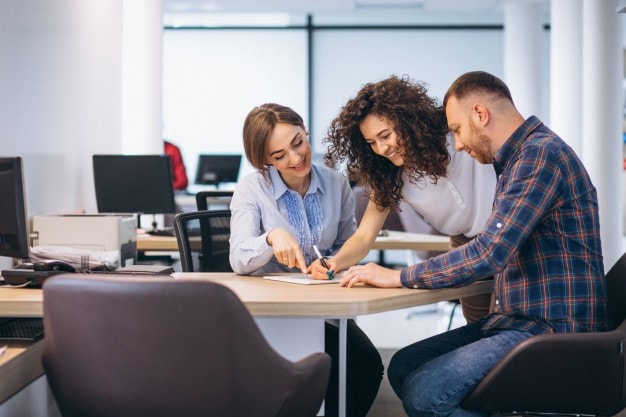 The advantages of telemarketing are as follows
1. Human connection
Telemarketing involves human interaction that builds a connection and helps in lead generation and sales
2. Flexibility
An essential advantage of telemarketing is that it is very flexible. It is prepared to identify and understand the needs and wants of a customer and act accordingly. Surveys are conducted to know and update the changing demands of the consumer base so that the companies can move forward in tandem with the wishes and requirements of their customer base.
3. Customer service
Telemarketing helps in creating a strong customer base that is loyal and facilitates repeat orders. It has the advantage of providing excellent services and penetrating new markets.
4. Saves time and money
Telemarketing is considered a valuable tool for small business entities as direct contact via web calls and phone calls helps it in saving lots of time and money
5. Minimizes cost
Small business entities are using telemarketing to communicate and interact with customers. The expenses incurred during field sales are way higher than those committed through the process of telemarketing and this is why it is proving beneficial for business entities
6. Compare results
An advantage of telemarketing is that it is possible to know and measure the effectiveness of advertising through this process. The telemarketing company can compare the result with previous ones to establish plans based on these results
Disadvantages of Telemarketing
The disadvantages of telemarketing are as follows-
Governments are taking stiff actions to curb the over-enthusiasm of telemarketers and curb the activities of those who are using illegal means
Inspection before purchase is not possible through telemarketing and most people hence are not comfortable with this concept
The incessant harping has made most people unwilling to telemarket
The consumers are screening unwanted calls and among these, the primary ones belong to the telemarketers
A severe limitation of telemarketing is that there is no visual contact with the customers
Hiring a firm for telemarketing lessens the control of a firm because it will not be as motivated as the hired company
Hiring an outside firm for telemarketing can prove expensive for a business entity
The conversations over the phone have a shorter memory with no lasting effects
How Effective is Telemarketing in 2023
For many years, telemarketing has served as a widely-used sales strategy, and its significance in the United States is still apparent in 2023. Despite the emergence of digital marketing methods like email, content marketing, and social media, tele-marketing remains a valuable means for businesses to connect with potential customers.
Many telemarketing firms hire lead generation specialists to create and develop relationships with customers. These agents are responsible for creating an interest in the company's products or services, conducting customer surveys to gather feedback, and maintaining open communication channels to ensure customer satisfaction.
Moreover, numerous tele-marketing firms are now leveraging artificial intelligence (AI) and machine learning to develop improved sales scripts. By utilizing AI-powered chatbots, businesses are able to deliver personalized sales conversations with potential customers. Furthermore, by utilizing AI-powered data, companies can gain valuable insights and information about customer behavior.
In addition to the increased use of AI, telemarketing firms are also increasingly investing in Voice over IP (VoIP) technology. VoIP helps agents interact with customers remotely while still providing a personal touch. Telemarketing remains a viable marketing channel in 2023 and its effectiveness should not be underestimated in connecting and converting prospective customers.
Best Telemarketing Companies In USA 2023
1. NexRep: NexRep is an online marketplace for customer service, sales, and marketing solutions. Established in 2011, the company offers innovative virtual solutions to businesses of all sizes, including customer service, inbound sales, and outbound sales.
2. TeleTech: Teletech is a global provider of customer experience technology and services that enable organizations to deliver exceptional customer journeys. Established in 1982, Teletech has been empowering organizations to achieve their CX goals for nearly four decades.
3. Sutherland Global: Sutherland Global: A global leader in process transformation and technology services. Founded in 1986, it's now one of the largest independent BPO providers. With 50,000+ professionals across 40 centers worldwide.
4. LiveOps: It is a global leader in customer service and business process delivery since 2000. Empowering businesses with innovative cloud-based technology for exceptional customer experiences. Services include virtual call centers, customer analytics, and crowdsourcing.
5. TTEC: It has been empowering better customer experiences through innovative technology and services since 1982. From humble beginnings to a global company with 50,000+ employees in 80+ countries. Join us in shaping exceptional customer journeys!
Liked this post? Check out the complete series on Marketing