The term market, in marketing, refers to the group of customers or organizations that have an interest in the product, have the ability to buy the product, and are allowed by law to acquire the product. Markets are never uniform and consumers vary fro
m place to place and circumstances to circumstances. They are also divided into several kinds. Fragmented Market is one of the many kinds of market.
Definition of Fragmented Market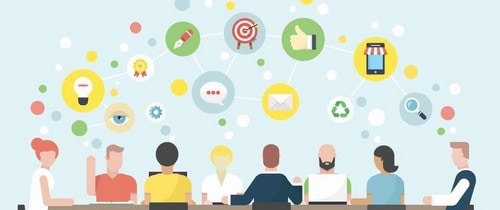 The fragmented market is defined as a marketplace where no single organization has enough influence to move the industry in a single direction. Fragmented market consists of several small and medium organizations that compete with one another and with large organizations, but there is no one single company that dominates the entire market. Businesses generally need to establish a brand reputation that not only resonates throughout the marketplace but also sets it apart from its competitors. But this becomes difficult in a fragmented market.
The basic idea behind the concept of market fragmentation is that every market reflects different buyer needs and wants, is composed of different segments and responds differently to marketing. These multiple sections, that are characteristics of every market, point towards the fragmentation of the market.
Let us take the example of the Food Take-Away industry. The industry is fragmented into several segments such as Indian Take away restaurants, Chinese take away restaurants, Mexican take away restaurants and others – each competing with each other and with bigger restaurants that have multiple cuisines. Other examples of a fragmented market include clothing retailers, businesses selling furniture, agriculture, plant nurseries and landscaping, book publishing, bulk building supplies and others.
Fragmented market is here to stay and it would do well for businesses trying to enter such as market to understand it in detail.
Reasons that lead to a fragmented market
A market gets fragmented because of many reasons. Some of the reasons are:
The various market needs and wants
Low level of innovation in products
No economies of scale
Strong competition in the market
Customization of the product is high
Advantages of a Fragmented market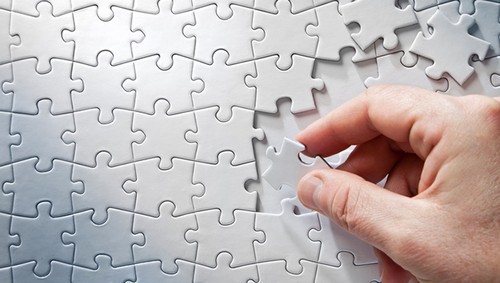 A fragmented market helps businesses reach the right consumers. Based on demographics, behaviour and interests of the rather consumer, a fragmented market makes it easier for businesses to target their products to the target consumer. For example, it will be easier for an Indian take away restaurant, in the fragmented takeaway food industry, to target their end consumers.
Since there is no big player in the fragmented market, it implies that consumers have not given their loyalty to any business and that no standards exist in that market. This implies that new entrants in the market have enough scope for experimentation and innovation. They also do not have to fight for market share against a big brand. Thus, they can enter the market and play according to their own market research and instincts.
Fragmented market leads to a smaller customer base, which makes it easier for businesses to target their end consumers more effectively. With the market being small and the absence of big players, the marketing expense of businesses automatically reduces in a fragmented market. The marketing is mostly focused on local customers and thus the advertising expenses are obviously less than when advertising nationwide. The fragmented market also allows for word-of-mouth publicity as customers in this kind of market are willing to try out new entities without any reluctance. Rather than wasting marketing resources on a large audience, businesses can target their marketing activities on a smaller but more relevant audience. This helps them have a high conversion rate.
Since the target market size is small, marketing strategies can be personalized in a fragmented market.
A fragmented market prefers smaller businesses. Thus, it is cost effective for businesses trying to enter a fragmented market. They do not have to go all out when starting a new business and rather keep their focus small. Following a neighbourhood approach, rather than a citywide or nationwide approach, will surely help them market themselves better.
A fragmented market also gives businesses an opportunity to target consumers that other business in the industry might have missed. Let us take the example of the Food Take away industry we have been discussing. In a city that lacks a Turkish takeaway restaurant, there is scope for the success of a new Turkish take way restaurant.
Disadvantages of a Fragmented market
Like any other market, fragmented market has its own set of challenges too. Let us discuss some of the challenges faced by this kind of market.
As markets fragment, businesses need to be aware of the multiple platforms that can be used to reach their target consumer and then use these to market themselves. As such, it becomes important for businesses to keep track of every evolving platform – form Facebook to Snapchat and others – and proactively use them to reach their consumers.
In a fragmented market, businesses need to make sure that their marketing strategies are consistent, frequent and adapted to the different tones of different mediums. A Facebook marketing method will surely be different from the one being followed on LinkedIn. This adaptation to various tones may sometimes become cumbersome for businesses.
In a fragmented market, redundancy for messages is a common issue.
A fragmented market results in businesses having low margins and expensive logistics. They also have no advantage of size when dealing with suppliers or buyers.
Strategies to overcome the challenges of a fragment market
Some of the ways to overcome the challenges of a fragmented market are:
Make operations decentralized
Managers hired should be local
Firms can become a low-cost producer
Provide more value-added services to the customer
Businesses can specialize by customer type or product type
By focusing on a restricted geographic area
Increase customer value through vertical integration
With the in-depth understanding of the concept of fragmented market, businesses have a better chance of dealing with the challenges that the market offers and thus succeed.
If you liked this article, we bet that you will love the Marketing91 Academy, which provides you free access to 10+ marketing courses and 100s of Case studies.