What Is Market Cannibalization?
Market cannibalization stems from newer product launches that displace an older product's market, resulting in decreased demand. Market Cannibalization might decrease the demand for the old, existing, or original product because of the introduction of a new product.
When cannibalization occurs because of new products, businesses face losses in market share as well as revenues. Businesses face market cannibalization due to product launches similar to an existing item and hence share the same target audience.
Generally, launches of new products cause market cannibalism unintentionally, while some of the time, it can also be a deliberate strategy for growing and expanding the new product market. This post will unfold the mystery of market cannibalism comprehensively, so lets us get started-
Market cannibalization is often referred to as corporate cannibalism. A new product launch aims to target newer customers and a bunch of existing customers on board.
However, this often does not work as expected, and the new product intrudes the market without increasing the company's market valuation.
The cost of production is doubling up, and the old item is losing its importance and primetime.
A sharp fall only indicates how customers showcase their shift in preferences, which seems to be debilitating with the new product's arrival.
Intentional Corporate Cannibalism
However, market cannibalization is also seen as a marketing strategy for growth deliberately undertaken to mar the opponents.
A brand, for example, opens up a newer store in the vicinity of its older store. Knowing that the newer store will capitalize on the older store's solid customer base and eat out sales figures of other players. Since the newer store is going to eventually give a tough time to the competitors by stealing their market share & forcing them to be out of business.
Market cannibalization's occurrence is often related to the opening up of the same company's brand stores in the same vicinity eating out the majority of the market share.
This aspect of cannibalization is often intentional.
Unintentional Corporate Cannibalism
A newer engaging product is often marketed through advertising campaigns to generate interest among the customers, thereby side-lining an already established item.
This eventually has a wide and long-lasting impact on the company's revenues and earnings.
When the release of the new products into the market pulls in a major proportion of its current customer base that ultimately does not help the company in increasing its market base then cannibalization occurs.
Examples of Market Cannibalization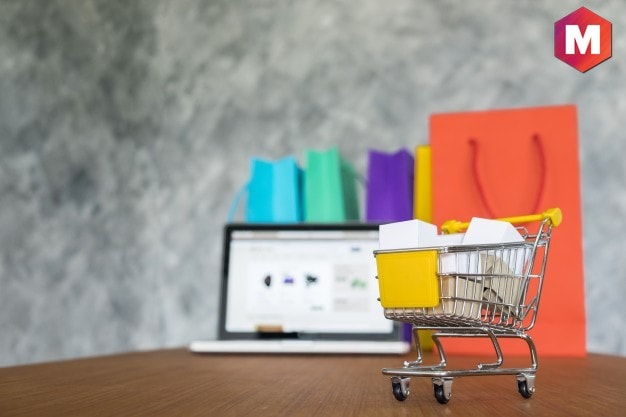 1. Online Stores cannibalizing Brick and Mortar Stores
It is true in instances where every store has somehow breached the four-walled barricades of stores to sell online. Digital advancements have taken over brick-and-mortar stores where online shopping has jeopardized the sales figures of these stores.
The majority of departmental stores have an up and running online store cannibalizing on retail businesses. Having an online presence is mandated to negate the internet competitors doing away with market share.
2. Release of new iPhone
A bigger example is Apple Inc. Here market cannibalization is witnessed with each of its new releases of iPhones. But the company has churned out its newer releases to its advantage.
Newer launches like iPhones see mega releases tossing up record-breaking numbers for its online release to its availability in chain stores. All of this works in favor, even though it leads to a drop in older iPhones' sales figures.
But the latest updated features and characteristics of iPhones aids in capturing the interest of its existing customers and draw in newer customers, increasing its overall market revenues and clientele.
3. Amazon Go
Amazon is another biggie that has crafted market cannibalization to work in its favour. This is through the launch of a series of convenience stores called "Amazon Go." This aids in selling products that are not available on the website, like fresh meals that are ready to eat. The truest example where Amazon's physical presence does not cannibalize the online operations.
Importance of Market Cannibalization
Market cannibalization's primary importance is that it aids in growth and expansion. Cannibalization often leads to a company losing a chunk of its revenue and amassing losses.
This arises mostly due to failure in investigating and reviewing before a new item is launched in the market. Though depleting sales volumes are a cause of concern for older existing products, a graver issue is phasing out. Older products eventually pan out from markets in their entirety.
This is done sometimes on purpose. Intentionally jeopardizing an old product to give space for a new item to conquer the market. Thus, registering record-breaking growth and expansion in sales and operations.
Experts condemn the usage of cannibalization as a marketing strategy since this is counted to spearheading profits for the short term.
Corporations & businesses need to chalk out plans to prepare marketing strategies devoid of cannibalization and focusing on individualized product sales.
Constant monitoring is mandated to check occurrences of cannibalization. The earlier the extent of cannibalization is gauged, the better the risk-reducing strategies incorporated, which is another one of the importances. This aids in mitigating cannibalization to some extent.
The more crowded market scenes, the more the extent of cannibalization. Hence thorough monitoring aims at reducing potential risks that companies might be opposed to.
Market cannibalism also has a positive influence. The addition of newer customers far outweighs the losses from the existing item profile.
How can we prevent Market Cannibalization?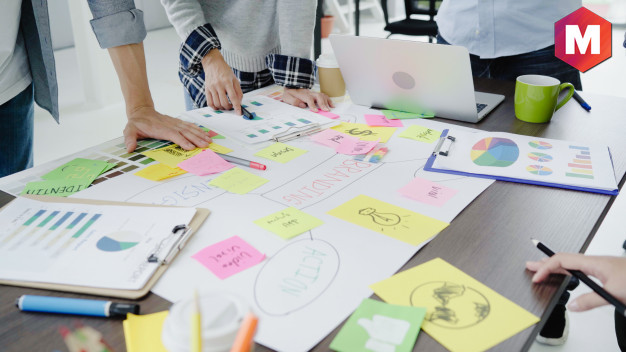 1. Do proper planning
Market cannibalization can be prevented from occurring in the first place through effective planning.
2. Identify the target market for specific products
It does not necessitate closing on manufacturing the existing products in totality. The first step in the process entails identifying the target markets for each of the specified products.
It is done to decipher and study the gaps. Mostly to get a clearer perspective of what the old item offers and caters to. This information comes in handy as research data for manufacturers planning on launching a newer product. The item is to be on similar lines to the older product.
3. Assess the market demand for new product
The second process that aids in preventing market cannibalization is assessing the market demand for the new to be launched item. The possible study for the new proposed product must uncover the total income to be generated from the launch.
A series of steps from the evaluation of the total costs of production to the advantages that decipher the total revenues to be accrued needs to be chalked out.
Evidently enough, any new item launched in the market does not immediately register exemplary revenues. Sales volumes often see a colossal rise for a shorter time span and fall eventually in the longer run. Thus, forcing a company to abide by its original item and not charting on newer discourses.
What is Product Cannibalization, and how is it different?
Product cannibalization refers to the process wherein a new product subsequently dominates the market share and gains prominence. It is through growth in sales that brings the older existing product downhill.
It says how existing product's standings are at the expanse of newly launched products or new stylization of an existing product.
Newer products are seen cannibalizing older products. The conquests lead to competitions within the same company or business rather than external competitors.
A newly launched product's portfolio is often based or made to target the same segments of a market following branding's perspectives. Product cannibalization leads to decreasing sales figures coupled with reduced revenues and market share that are ominous when cannibalization sets in.
Cannibalization in these regards might occur across categories, brands, or even a combination of both.
There are scenarios where lower-priced products often affect the overall product lines cannibalizing the existing sales figures.
Sometimes online portals offer better offers and pricing, leading to losing out on retail chain customers. One has to have enough knowledge about omnichannel to curb negative side effects.
Conclusion
Corporate cannibalization occurs when a new product pulls in the current customer base of a company instead of widening market reach by covering an additional segment of the market.
However, if it is done adeptly in a well-planned fashion, it might give favorable outcomes to you as it has been favoring Apple and Amazon.
So what are your thoughts about marketing cannibalization? Do you find it favorable or unfavorable?