Baby Boomers – the generation-spanning from 1946 to 1964 – are highly influential members of society, who have shaped and continue to shape our culture. Baby boomers earned their moniker from the post-WWII baby boom era in the United States when populations surged, resulting in a remarkable rise in births.
Baby boomers have been part of some remarkable moments in history, such as the civil rights movement, manufacturing and technology revolutions, ground-breaking space exploration breakthroughs, and the birth of environmentalism. They have contributed greatly to advancements in our society that will shape younger generations for years to come.
What Is a Baby Boomer?
Baby boomers are an entire generation of individuals born between 1946 and 1964 (a widely accepted range used by the Pew Research Center). As the most populous generation in U.S. history until millennials recently overtook them, baby boomers have had an immense impact on our economy and are consequently often at the center of many conversations.
Pioneering the tech revolution, Baby Boomers were the first to widely adopt computers and cell phones in their everyday lives. Additionally, they welcomed innovative concepts in the areas of health, the education system, nutrition, and physical fitness.
In February 2019, 23% of Baby Boomer internet users in the United States opted to use Instagram while YouTube became their most preferred social media platform.

Baby Boomers are far more likely to purchase something due to a brand's regular newsletter than not, with 31% of them indicating that they would be inclined towards doing so. On the contrary, only 27% revealed their unwillingness to do the same.
The generation before the baby boomers are often called the Silent Generation. They lived through World War II and are known for their dedication to hard work and self-sacrifice. The generation after Baby Boomers, otherwise known as Generation X, is typically associated with their skepticism and independent nature.
Examples of Some Famous Baby Boomers
Spanning nearly two decades, the Baby Boom Generation includes so many well-known celebrities. Here are some of the most famous faces born during this baby boom period-
Among the iconic stars from the older end of the Baby Boomer generation are legendary individuals such as Diane Keaton, Steven Spielberg, Candice Bergen, Sylvester Stallone, Cher, Liza Minnelli, and Danny Glover.
From Keanu Reeves to Elle Macpherson, the celebrity younger boomers span a range of notable names. Among them are Wanda Sykes, Don Cheadle, Nicolas Cage, Courtney Cox, Rob Lowe, Courtney Love, and Vivica A. Fox – all renowned in their respective fields.
All four of America's recent presidents – Bill Clinton, George W. Bush, Barack Obama, and Donald Trump – are members of the baby boomer generation.
Understanding What Caused the "Baby Boom"
After the end of World War II, a dramatic rise in birth rates occurred around the world and this phenomenon came to be known as "the baby boom." After the ravages of war were over and the Great Depression had begun to ease, many couples who desired families decided it was then time to start having children.
This population surge resulted in an influx of new life that changed our society forever.
1946 stands as the most remarkable year in U.S. history – with an astounding 3.4 million births! It's a record that has yet to be broken and one that will likely stand for many years to come.

In 1964, the United States was home to a whopping 72.5 million baby boomers – making them the largest generation until millennials surpassed that record.
The late 1940s and 1950s marked a period of prosperous economic growth, as wages rose significantly and businesses thrived. With such progress in the economy came an abundance of goods for consumers to choose from, with more variety than ever before. The G.I. Bill allowed veterans to access financial and academic resources, significantly increasing their chances of homeownership and providing stability for their families.
Baby Boomer Characteristics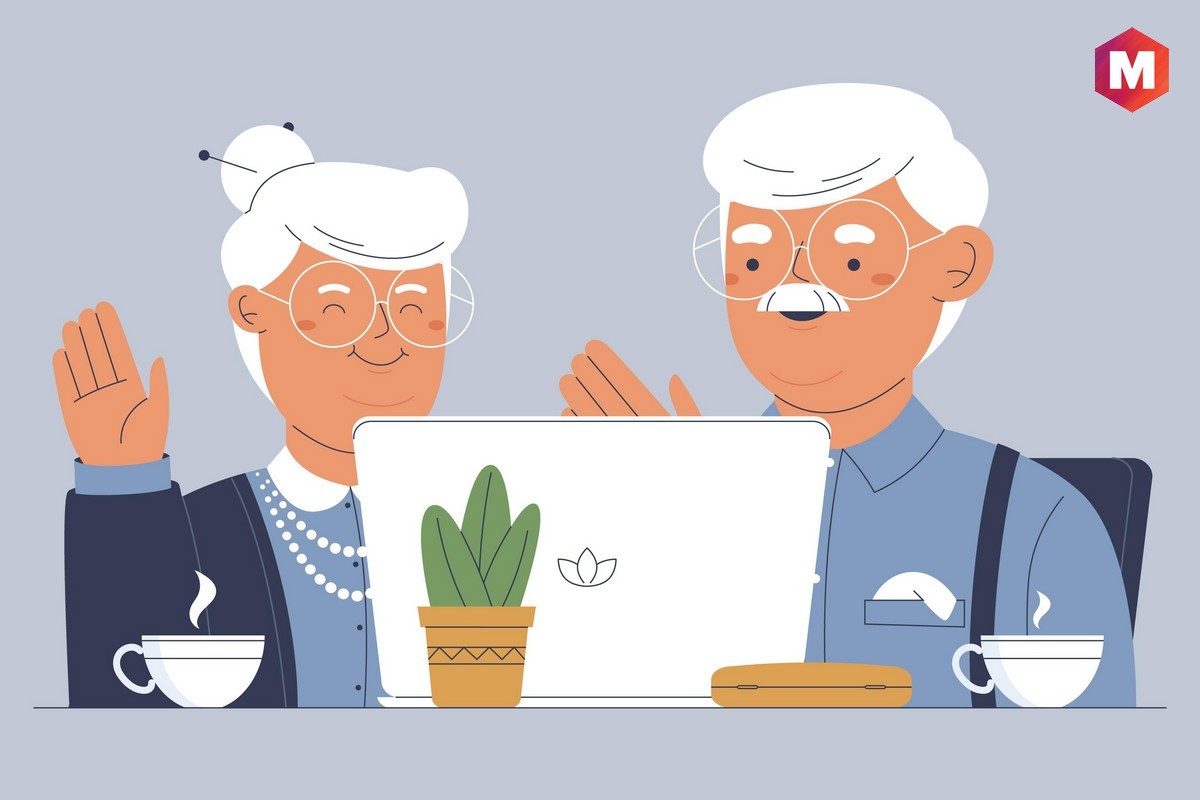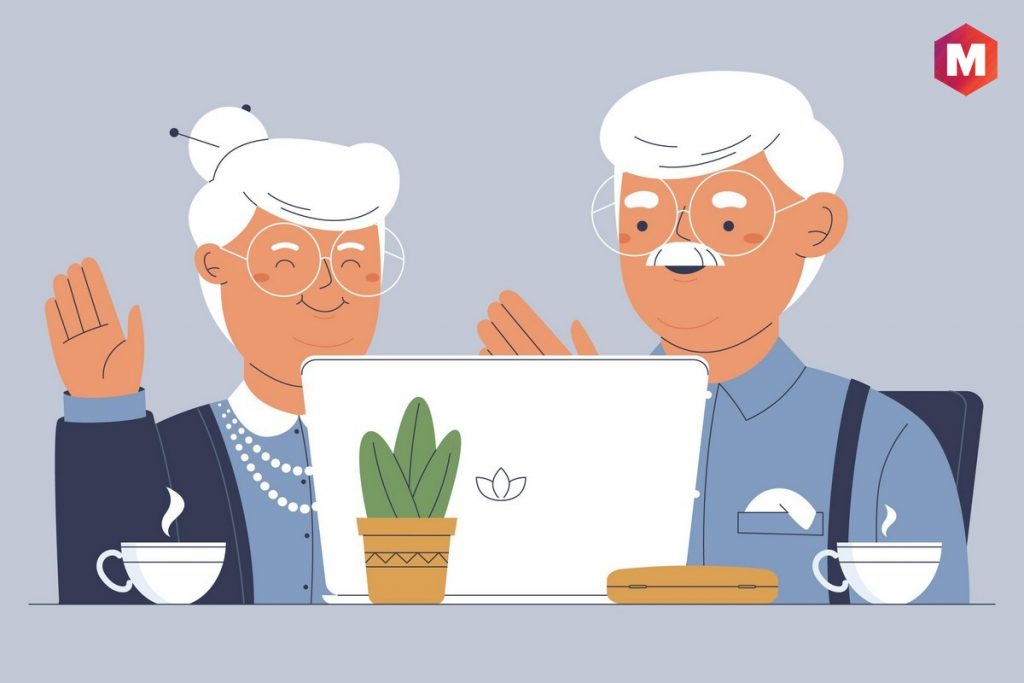 Giving value to relationships – Baby boomers experienced a culture shift in which the importance of investing quality time with family and friends was increasingly emphasized.
Being goal centric – Raised on the tenets of the American dream, Baby Boomers are driven to reach their aspirations with relentless determination.
Having a self-assured approach – The baby boomer generation is unafraid to have faith in themselves and their capabilities; they are a major driving force of the nation's culture, believing that dedication and effort can make a lasting impact.
Being resourceful – Baby boomers have had the privilege of experiencing some of the most groundbreaking technological advancements throughout their lifetime, and they are savvy enough to make use of such resources.
Read this article in detail to know more about Characteristics of Baby Boomers.
Baby Boomer's Slice of History
Civil Rights Movement
During their formative years, the baby boomer generation was empowered by civil rights activists and their fight for legal equality. This movement fostered a more comfortable environment of acceptance as they matured into adulthood, ultimately leading to an exponential rise in tolerance among this demographic.
The Korean War and the Vietnam War
From the time most baby boomers were young, they saw war and escalating tension in both Korea and Vietnam. As adults, many of them fought for their country during the Vietnam War while others stood against it by joining antiwar protests. Ultimately, such events shaped these people's lives as the national conflict was no stranger to them from an early age.
Sputnik, Space, and Education
In 1957, the world gazed in awe as Sputnik made its successful journey into orbit. The shining star that lit up the night sky was a reminder of innovation and progress. This remarkable feat drastically transformed education systems in America, leading to unprecedented advancements in technology and science.
Cold War
For the majority of their lives, many baby boomers experienced the Cold War between America and Russia in full force. As they arrived into this world during an era of great strain and apprehension, it cast a significant shadow across their lifetime.
The Berlin Wall
Baby boomers were children when the Berlin Wall was raised in 1961, listening to President Kennedy's iconic phrase "Ich bin ein Berliner." Years later, they would be present for its fall as well in 1989.
Technological Advancement
As the pioneers of computer-age progress, baby boomers have experienced a world transformed by emerging technologies – from black-and-white television to machine learning enabled by Wi-Fi and smartphones. Steve Jobs and Bill Gates are two prominent figures that embody this revolutionary era in technology.
Why is the Baby Boomers' Retirement Different?
2011 marked the eligibility for the retirement of the first members of what is known as the baby boom generation, a group whose post-work years will no doubt differ from that of their parents—the so-called Greatest Generation. Let's have a look at the peculiarities of their retirements-
1) Much Longer Retirement
Baby boomers are the first generation to enter retirement with longer life expectancy rates than any previous generations. This means they can expect to spend much more time in retirement than other generations of their parents did.
2) Higher Expectations
Baby boomers are often referred to as the "me generation" because they have higher expectations of life than their parents. Baby boomers have bigger dreams and higher aspirations for their retirement years than the previous generations. Rather than settling in retirement communities, many seniors are opting to settle in small towns that provide employment and educational opportunities. Additionally, others from the boomer generation find themselves drawn to urban areas; taking advantage of public transportation systems and cultural appeal being at the top of their priority list.
3) More Investment Choices, Less Investment Safety
The Greatest Generation had minimal investment choices, mostly consisting of standard bonds and CDs which were quite safe and secure. However, this isn't the case for Boomers due to their longer lifespan. This offers more room to take on some calculated risks to stay ahead with inflationary pressures and guarantees future growth.
4) Personal Savings Instead of Pensions
Unlike the Baby Boomer's parents, Baby Boomers rarely have pensions. This means they must save more to ensure a comfortable retirement. As traditional corporate pensions have become obsolete, 401(k) plans and IRAs are now the norm. In other words, individuals must take personal responsibility for their retirement savings. As the originators of this structural shift, most boomers didn't capitalize on early-bird savings opportunities and lacked proper planning. Baby Boomers now must focus on saving diligently and allotting their money in the right places.
A Retirement Fund Shortage?
The Baby Boomer generation, an estimated 78 million individuals making up 30% of the U.S. adult population, is the largest generational group expected to cause a retirement fund "tsunami" due to their mass preparation for retirement.
With a substantial number of middle-class people retiring in close succession, the pressure on pensions and other forms of retirement income could be tremendous. This raises alarm bells about whether there will be adequate funds to sustain this generation throughout their golden years.
Fortunately, the Baby Boomers have taken the necessary steps to ensure that their retirement is secure. Many of them diversified their investments and saved more money than prior generations, while others found other income sources to help support themselves during retirement. By taking these proactive approaches in planning for retirement, they are now able to enjoy a comfortable lifestyle with financial peace of mind.
Despite any circumstances, it is essential to be prepared and educated when it comes to retirement planning. With the right strategy, a comfortable retirement can be attained – even with the Baby Boomer's impending "retirement tsunami."
How Boomers Can Prep for Retirement?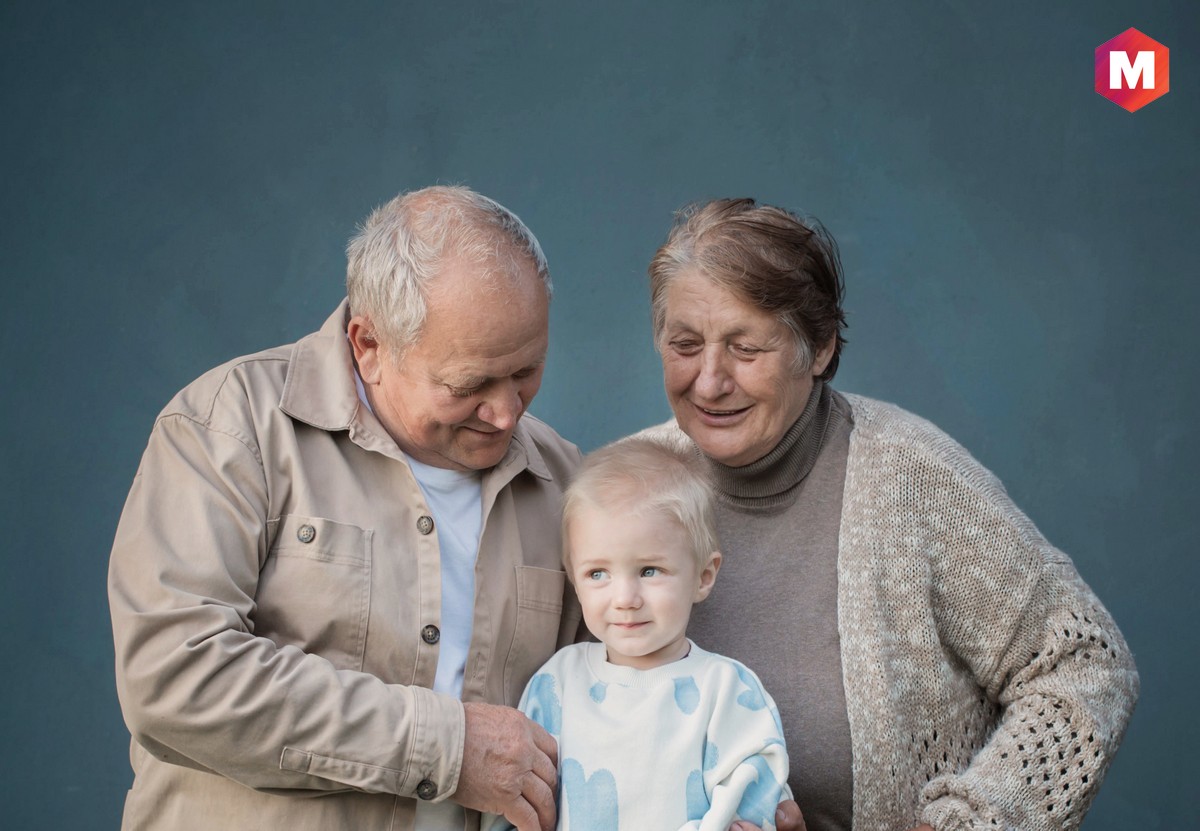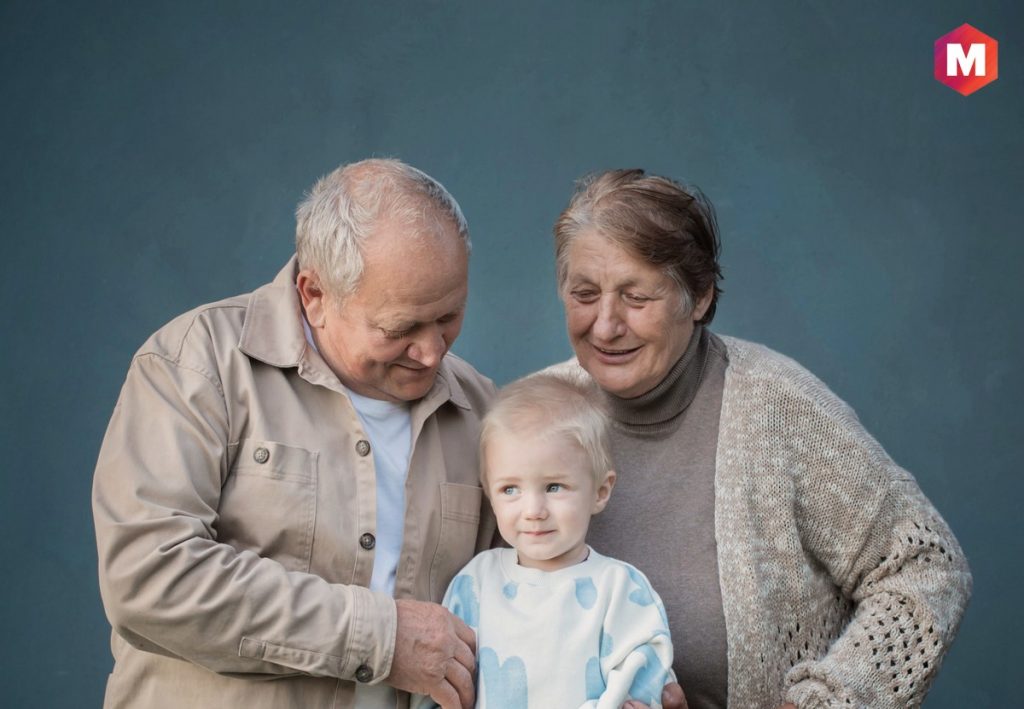 As the Baby Boomer generation journeys into retirement, they are discovering that many of their tried-and-true methods for saving and planning have become increasingly unprofitable.
The millennial generation, on the other hand, has fewer children and tends not to be as dependent upon Social Security or other retirement accounts. Therefore, the youngest boomers must find alternative approaches to saving and investing before their retirements.
No matter your age, readying yourself for retirement is of supreme importance and Baby Boomers should not forget that they still have the opportunity to save. By implementing a few of these strategies, baby boomers can successfully set themselves up for retirement success –
1) Refrain from Retiring Prematurely – Stay Engaged and Active!
Perhaps the most unorthodox option of all is to forgo retirement altogether, or at least wait until beyond conventional ages such as 65, 66, and 67. Whether you opt for a longer-term job role, become a consultant, or take on part-time work; being active in the labor force can be beneficial from both financial and emotional perspectives.
If financially feasible, many boomers can hold off on their Social Security benefits until the age of 70 to benefit from a 132% increase in their original monthly stipend. This increased income and savings from continuing to work will help bolster their retirement fund and provide added security during these golden years.
2) Anticipate Healthcare Challenges and Plan Accordingly
Boomers are a generation that embraced freedom and independence, often believing they could remain physically active forever. A majority of them have even managed to outdo their predecessors in terms of physical health at the same age.
As the boomer population continues to rise, so too do obesity-related illnesses like diabetes, hypertension, and high cholesterol. Sadly, cancer and heart disease are now the leading cause of death among this group. So, boomers need to plan, both financially and logistically, in terms of their physical health.
3) Take charge of your future and guarantee assets' security by creating a Will.
While anticipating the future is never simple, a will can be essential for your family when it comes to post-death finances and estate planning.
Not only does creating a will ensure that one's wishes are respected and followed after their death, but also helps guarantee that their estate is divided according to those wishes.
Boomers should seriously consider consulting a lawyer to start the journey of building an estate plan that is carefully tailored to their finances.
4) Stay Financially Literate
Even though retirees may no longer have the same sources of income or chances that they did throughout their working years, remaining financially savvy is still significant.
Boomers should become well-versed in the fundamentals of budgeting, the stock market, and when to make investments for maximum benefit. Additionally, being conscious of fees related to retirements – such as medical costs and investment withdrawals – can help reduce their financial strain.
Being knowledgeable about finances would not only help baby boomers recognize fraud but could also empower them to make informed judgments about their retirement.
Do you also have some stories of baby boomers in your family?
Born between the years 1946 and 1964, baby boomers are a generation of people who have had an immense impact on modern culture.
Baby boomers have experienced some of the most remarkable times in history, including the civil rights movement and the Vietnam War. They are also one of America's most industrious generations ever, achieving great success through their hard work and dedication.
More reads
Baby Boomers: The Gloomiest Generation
The 2030 Problem: Caring for Aging Baby Boomers
Liked this post? Check out these detailed articles on
Topic of Marketing
Alternatively, check out the Marketing91 Academy, which provides you access to 10+ marketing courses and 100s of Case studies.