With time and pace, global demographics have undergone a change. This modification has been consistent with significant transformations in characteristics, personality, psychology, and thought-process of every demographic era. Economic causes, social and political events, cultural circumstances and other worldwide incidents have drastically given birth to a new generation.
In the present context, the roots of generation development trace back to the end of 17th century, presently known as the lost generation. This was followed by the Interbellum Generation, the Greatest Generation, and the Silent Generation. In order to understand Baby Boomers, it is important to glance through the features of the Silent Generation, a period between 1925 and 1945.
The early 19th century, as history can recall itself, had left the world in a sorry state of affairs, courtesy of the two world wars. The then world was divided into two parts. The first part comprised the colonial rulers like Britain, France, and the USA and the second part included the colonies, i.e. present-day developing nations.
The latter had no option but to survive the exploitation, harsh treatment, poverty and inequality of their masters. By the time people tried to recover the losses of First World War, they were badly hit by the second one. This left everyone especially the poor countries and colonies in utter despair. All throughout this time, people had been working very hard however without much result. Although they had a voice, it didn't sound much.
The little number of kids born in this phase lived amidst depression, could only be seen but never heard. Every individual had to swallow the political turmoil and war-like condition and remained silent. Amidst such circumstances, the birth rate gradually declined as people were not keen to have babies.
Post Second World War, imperialist tendencies of developed economies took a setback. Colonies asserted their independence; people were free from slavery and exploitation, wars ceased to happen further and a large number of males employed to serve the army returned to their homeland. With time; peace, prosperity, and stability began to restore.
People got a new hope to start afresh. As young adults began to settle, they thought of expanding their family. This resulted in the birth of babies, in bulk; thus kick-starting the Baby Boomer Generation. A unique feature of this generation is that they were the first ones to be born in the new-age developing society, witnessed a number of universal reforms and stepped into an entirely different kind and nature of the world.
The Baby Boomers can be called as a shift from the tyrannical and colonial rule to democracy. In fact, this is the only generation which has observed things changing rapidly, witnessed the end of impoverishment and the beginning of prosperity. Besides these, they have also experienced massive developments in core sectors like transport, communication, technology, etc.
Today, this demography makes the majority of global consumers. If compared with the following generations like Gen X, Y, and Z, Baby Boomers will hit the first rank in terms of population. At the same time, considering the shift in the social, cultural and economic scenario, they are also the ones who have embraced consumerism.
It is because they were born of parents, who had been subject to poverty and depression for prolonged years. As their parents couldn't enjoy their life, the boomers had an inherent desire to make a better life and live peacefully with a lot of wealth. Therefore, their intensity of consuming more and new products has always been high.
Even today, when companies launch new products, they always target this particular generation. Further, they not only make a sizeable audience, but also an affluent target group. Their hard work and perseverance towards prosperous lifestyle have yielded sweet fruits. According to studies, the boomers possess about 70% of disposable income in the USA.
Their market share is around 40%. From social networking to offline activities, they are the most active lot of consumers in the present world. When it comes to investment, Baby Boomers leave behind other generations and spend on promising ROIs. Even after retirement, their urge to explore and enjoy lavish stuff does not die; rather it grows. They are more extravagant; purchase almost every product they like and always try to make their life better than yesterday.
Their consumerist nature is also reflected in contemporary products and services, namely the internet. While spending a lot of time on virtual platforms, the Baby Boomers even pay for reading blogs, online journals, and virtual content. They are equally bent on online shopping and actively participate in campaigns and promotional activities.
Interactive consumer forums attract them the most. Moreover, they are tech-savvy and look for newer technologies and products. While being informed customers, boomers also welcome innovation, better customer service, and quality products. Although they were born in a primitive age, they have some of the dynamic and creative minds of present global consumers. By virtue of this generation, many new sectors have emerged in the global market.
Which were the Baby Boomer Years?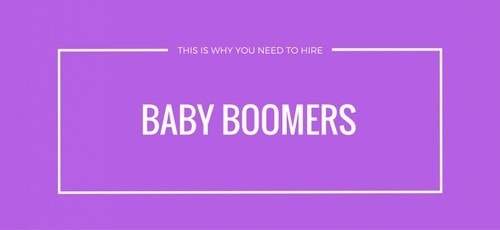 The period from 1946-64 was marked by the sharp rise in the rate of births, also known as Baby Boomer years or Baby Boomer Generation years. During this age, young men and women developed a tendency to issue more and more babies with a hope to turn this world into a happy place. It was also a time when birth rate had steadily declined and the number of people born was distant to the number who died. Such a situation created a need to increase human population.
Another significant thing was the absence of family planning, which resulted in limitless childbirth. Business expansion, availability of resources and employment opportunities were some other factors which facilitated the rise of this generation.
With baby boom, the consumer industries especially those manufacturing baby products got a boost. New ideas and concepts brought in some of the best-in-class products for families. With time, the Baby Boomer Generation Years was not just an increase in childbirths but more in family consumption. Indeed, it was a stepping stone to develop consumerist nature and allow the influx of all kinds of commodities in the worldwide market.