Definition: Emotional Appeal is a persuasive technique of emotional manipulation that appeals to the emotions of an audience rather than using logic or facts. It seeks to stir up feelings in viewers or listeners so they are more likely to respond positively to a message. You may create emotional appeal to reach people on a deeper level, tapping into their personal values and beliefs.
An emotional appeal example can be a political advertisement that seeks to tug at the heartstrings of voters. It may feature images and stories of families affected by a particular issue or situation, often to elicit sympathy from viewers. This type of appeal can be highly effective as it often addresses people on a more personal level than just providing facts and figures.

Another example is a social media post that encourages people to take action. It may contain an image of someone in need, or a story about how their life has been impacted by a particular issue, to inspire viewers to do something positive to help.
Ultimately, emotional appeal is all about connecting with people on a more meaningful level and getting them to respond positively to your message.
What is Emotional Appeal?
Emotional appeal is a tactic used by speakers or advertisers to influence the feelings of their audience in favor of their argument or advertisement.
Emotional appeal advertising is a type of marketing that focuses on eliciting emotional responses from an audience, rather than relying on logical arguments. It seeks to trigger the recipient's emotions by using language, images, and videos that are designed to evoke certain feelings in viewers. Such types of advertising often incorporate pathos – emotional content or appeal – to make more emotional connections with a consumer.
By appealing to the emotional states of their audience, marketers can create an emotional bond between them and their product or service. However, appeal-to-emotion advertising can also be used in unethical ways if not done properly. If emotional appeals are overused or manipulative, they can become logical fallacies – false arguments – and lead to a lack of trust in the brand.
Therefore, emotional appeal advertising is most effective when it's used in conjunction with factual evidence that supports the product or service being sold. This helps establish credibility and trust with the audience. Additionally, appeal to emotion is generally more successful when it resonates with the audience's emotions, rather than trying to elicit completely new emotional reactions.
What is the purpose of an Emotional Appeal?
An Emotional Appeal is a type of marketing strategy used to evoke an emotional response from consumers and can be one of the most powerful tools in a company's arsenal. By understanding how emotions work and how to appeal to them, companies are better able to create effective campaigns that reach their target audiences.
The goal of an Emotional Appeal is to connect with your audience on a deeper level by tapping into their values, beliefs, and fears. By addressing these emotional elements authentically, you can create a powerful connection that will drive consumer behavior.
For example, it is a tool used in public speaking to persuade an audience to feel, think or act differently. It is used to inspire behavior change and can be seen as a powerful tool to raise money for causes.
Unfortunately, emotional appeals are often misused and have been considered fallacies of thought when not properly applied. To ensure that your emotional appeal is effective in eliciting the desired response from your audience, you must be sure to include facts and support your argument with evidence.
Additionally, it is important to maintain a sense of respect when utilizing emotional appeals to avoid turning off the audience.
Emotional Appeal Examples
Fear appeals are emotional appeals that can be particularly effective in persuasive communication, as they evoke a sense of fear and motivate people to take action.
For example, an emotional appeal could be used to encourage people to take action against climate change. The emotional appeal might include specific stories, like those of coastal communities being flooded, to evoke a sense of fear and urgency in the audience, encouraging them to take action.
Emotional appeals can also be used in advertising. For example, emotional appeals can be used to evoke a sense of excitement and joy in the audience, encouraging them to purchase a product or service.
For example, a car commercial might target someone's dream of owning a luxurious car. The emotional appeal in the ad could evoke feelings of excitement and joy, motivating the audience to purchase the car.
Hence, emotional appeals can be an effective persuasive tool, as they evoke powerful emotional responses in the audience and motivate them to take action. With emotional appeals, the persuasive message can be made more effective and the desired outcome achieved.
Types of Emotional Appeal Advertising
Specific emotions can be used for enhancing the impact of your ads. Some of the types of emotional appeals you can use in your advertisements are-
1. Compassion
These types of ads tug at the heartstrings and evoke emotional empathy. They typically feature people in need, such as children or animals, being rescued by a brand or spokesperson. For example, a mobile phone company might feature an ad of a child in a remote village receiving their first communication device.
2. Trust
Ads that create a sense of security, stability, and dependability by featuring a trusted person or brand. These ads often use terms like "guaranteed" and "tested." For example, an insurance company ad may feature a father figure reassuring his family that he has provided for them in case of emergency.
3. Happiness
Such types of ads create an emotional feeling of joy and contentment by showcasing happy people, animals, or moments. These ads often feature families laughing together, friends having fun or people living their best lives. An example can be an ad for a vacation resort featuring smiling couples exploring the beach.
4. Humor
These ads evoke emotional amusement and laughter. These ads use jokes, puns, and lightheartedness to grab attention and keep consumers engaged. For example, a fast-food chain may use a funny commercial featuring an employee making silly mistakes while trying to get orders right.
5. Sadness
Ads that pull at the heartstrings by evoking emotional sadness or sympathy. For example, a commercial featuring a rescue dog being adopted into a new home or a soldier returning from deployment to his emotional family.
6. Anger
Such ads create emotional outrage, typically by focusing on a problem or injustice that needs to be addressed. These ads often feature powerful images and call to action designed to spark emotional urgency in viewers. For example, a commercial featuring a family being evicted from their home due to an unfair loan policy.
7. Adventure
Use of advertisements that create emotional excitement and anticipation by showcasing a journey or adventure. These ads often feature people or animals exploring new places, embarking on new challenges, or pushing the boundaries. An example could be an ad for an outdoor clothing line featuring someone scaling a mountain peak.
8. Fear
Using ads that create emotional dread or anxiety by focusing on potential danger. These are typically used in public service announcements to raise awareness of the risks of certain behavior. For example, an ad warning of the dangers of smoking may feature a person going through chemotherapy.
9. Music
These types of ads create emotional resonance by using music with an emotional appeal or a powerful message. These ads often feature songs with meaningful lyrics and emotional instrumentals that capture the viewer's attention and tug on the heartstrings. For example, an emotional rescue commercial may feature a song about hope or courage
10. Popularity
These ads create emotional connections by showcasing popular people or trends. These ads often feature celebrities or influencers to raise brand awareness and boost engagement with viewers. An example would be an ad for a fashion brand featuring a well-known model wearing the latest styles.
11. Gratification
Such advertisements create emotional satisfaction by rewarding consumers with a product or service. These ads often feature people achieving their goals or dreams through the use of a specific product. For example, an ad for a weight loss supplement may feature someone who has lost the desired amount of weight with the help of the product.
12. Celebrity Endorsement
You can use these emotional appeal ads to create emotional connections by featuring popular celebrities or influencers to promote a product or service. For example, an ad for a cosmetics line may feature a well-known actress or singer wearing the latest product.
13. Inclusion
Such types of ad campaigns create emotional acceptance by showcasing people from different backgrounds working together or being accepted into a group. These ads often focus on diversity and inclusion to invoke an emotional connection with viewers. An example could be an ad featuring a disabled person being welcomed into a sports team.
14. Youth
Using such ads will evoke emotional nostalgia by featuring themes of childhood innocence, fun, and freedom. These are typically used to target younger audiences who can relate to the emotional experiences of growing up and exploring the world around them. An example could be an ad for a toy brand featuring children playing together.
15. Romance
You may use these ads to create emotional longing and desire by focusing on themes of love and companionship. These are often used to target couples or people looking for relationships. An example could be a commercial featuring two people falling in love at first sight.
16. Leadership
Advertisers use such ads to evoke emotional pride and respect by showcasing leaders accomplishing their goals or serving as role models for others. These ads typically feature inspirational stories of successful individuals leading the way with determination, courage, and integrity. For example, an ad featuring a female CEO achieving success despite obstacles.
17. Guilt
These types of ads invoke emotional guilt by focusing on the consequences of certain behaviors or highlighting the plight of those in need. These ads often feature emotional stories of people suffering from the consequences of a particular issue. For example, an ad about world hunger may feature a child begging for food on the street.
18. Testimonial
You may use such ads to create an emotional connection by featuring real people talking about their experience with a product or service. To build trust and credibility with viewers, these ads often highlight customers who are contented and delighted with their purchase. An example could be an ad featuring a customer raving about how much they love using a specific product.
19. Potential
These ads evoke emotional hope by focusing on what someone can achieve if they use a certain product or service. These ads use inspirational stories of people overcoming obstacles and achieving success with the help of the product or service. An example could be an ad featuring a young woman succeeding in her career due to her use of a particular program.
20. Comparison
With this type of emotional appeal advertising, you can create emotional envy by comparing a person's current situation with what they could have if they used a specific product or service. These ads often feature someone who is not satisfied with their current situation and then show them how they can improve it with the product or service. An example could be an ad featuring a woman who is unhappy with her career trajectory but then finds success after using a certain program.
21. Status
Such emotional appeal will evoke emotional pride by highlighting the status and prestige associated with a particular product or service. By emphasizing how using their product or service can lead to enhanced success and recognition, many ads drive people toward making a purchase. An example could be an ad featuring a successful professional touting the benefits of using a certain software program.
22. Pride
When you use such ads, you create emotional pride by featuring stories of people succeeding despite challenges or celebrating their achievements. These advertisements often draw on the power of courage, dedication, and honesty to create an emotional bond with their audience. An example could be an ad featuring a successful entrepreneur overcoming obstacles to achieve success.
23. Pain solution
These advertisements will evoke emotional relief by providing solutions to people's everyday problems. These ads usually focus on themes of comfort, convenience, and ease to demonstrate how their product or service can make someone's life easier. An example could be an ad featuring a busy mother who finds solace in a particular product or service.
24. Values
While using such, you need to invoke emotional connection by focusing on a particular value or belief. These ads often feature stories of people living out a particular value to demonstrate how their product or service can help viewers achieve the same goal. An example could be an ad featuring someone living out the values of environmental sustainability with the use of a specific product or service.
25. Scarcity
With these ads, you create emotional urgency by focusing on limited-time offers and availability. An example could be an ad featuring a time-sensitive offer for a product or service, encouraging people to take advantage of the deal before it runs out. By creating a sense of urgency, these ads can drive viewers to act fast and make a purchase.
What are the benefits of using Emotional Appeal Advertising?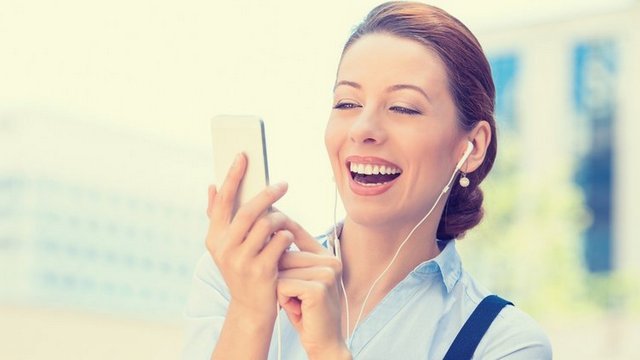 An emotional appeal ad is a powerful tool for marketing and can be used to create strong connections between the brand and the consumer. This type of ad appeals to people's emotional wants and needs, rather than just their rational side. Emotional appeal ads can help make your product or service more memorable, as well as encourage loyalty from customers. Some of the upsides of emotional advertising are-
Increased Customer Engagement: Emotional appeal ads can draw viewers in and make them more likely to invest their time and energy into your product or service. This emotional connection can create a strong bond between the customer and your brand, leading to higher engagement levels.
Increased Brand Loyalty: People are more likely to become loyal customers when they feel an emotional connection with your brand. When a customer actively chooses to purchase something from you because of the appeal to emotion, they are more likely to keep coming back for future purchases.
Increased Brand Recognition: Emotional ads have the power to stick in people's minds and increase recognition of your brand. An emotional ad can be memorable enough for consumers to remember your product or service when making a purchasing decision.
By tapping into emotional needs and wants, emotional appeal ads can elicit emotions that are favorable towards a company or its products. That said, emotional appeal shouldn't be used in lieu of facts and logical arguments, as this can easily lead to logical fallacy in your advertising.
Tips for using Emotional Appeal Advertising
To evoke emotion in your advertising and create an emotional appeal, you need to be aware of the specific emotion that you want to evoke. Research shows that effective emotional appeals are most often delivered through the peripheral route, where emotional appeals are linked to visuals or music that reinforce your message. This can be particularly effective when your emotional appeal is specifically targeted to a particular audience. Some of the tips that can help you create emotional appeals include:
1. Creating visuals and audio that evoke the emotional response
Visuals such as images, cartoons, and videos can be particularly effective for emotional appeals. Similarly, audio with powerful music or voiceovers can also evoke emotion.
2. Using emotional words and phrases:
Words such as "trust", "hope" or "love" can be effective emotional appeals if used correctly. Similarly, stories that bring out emotional responses in the reader may also be useful.
3. Crafting stories with emotional impact:
A well-crafted story, whether real or fictional can have emotional power. Consider using stories that are relevant to the emotional response you want to evoke.
Conclusion!
Ultimately, emotional appeal is an extremely effective way to capture the attention of your audience and help them relate more to your message. By appealing to their emotions, you can make a lasting impression that makes your brand more memorable and meaningful for your target market.
Ending on an emotional note is a great way to leave your audience feeling inspired, connected, and ready to take action—all of which are key aspects of success in any venture. So why not give the emotional appeal a try in your next marketing campaign and see the difference it makes? You might be surprised!
Liked this post? Check out the complete series on Marketing