Definition: Greenwashing is a misleading act of an individual, organizations, industries, and governments, etc. who promote their goods and services as eco-friendly through marketing, packaging, mislabelling, or advertising instead of implementing practices related to green manufacturing. Another definition of greenwashing is
The phenomena of socially and environmentally destructive corporations, attempting to preserve and expand their markets or power by posing as friends of the environment – CorpWatch
What is Greenwashing?
Every human being has a responsibility towards the environment. This is reflected via the attitude of the consumer who is looking out, especially for products that are advertised as being green or environmentally friendly. They are choosing healthy brands over products that are unsustainable and ecologically unsound.
The surge in demand for eco-friendly products leads to a widespread practice of greenwashing.  Business entities engage in greenwashing as it makes them look good before their customers. They are targeting the soft spot of the consumer and appealing to their emotions and beliefs for favorable sales figures. Greenwashing helps a brand to gain a competitive advantage over its rival brands.
If two similar products are competing against each other in the consumer market and one of them claims of being green or natural, then obviously the consumer will choose it above the other product.
This is why companies have changed their tactics and started making misleading and fake claims of being organic, all-natural, or eco-friendly without being so. These organizations have simply not followed what they preached. The claims of being green are simply stories without substantial claims to back them up.
Examples of greenwashing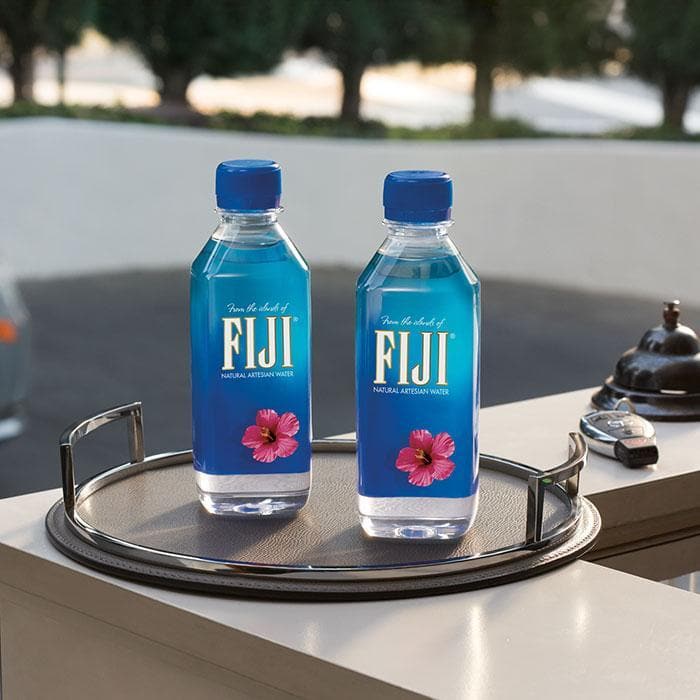 The consumer market is full of organizations that are using deception to sell their products and services to innocent consumers. They have aligned with the eco-friendly causes to persuade customers to their way of thinking.
The truth is that they are violating the environmental standards set up by domestic or international bodies by using wrongful marketing techniques. Some primary companies or brands that have been involved in greenwashing scandals are-
1. GreenPan 
One of the significant greenwashing examples is GreenPan. The name itself is enough to attract consumers who are on the look-out for products with claims of being green and eco-friendly.
It is a Belgian-based brand with an international presence. The company website states that its ceramic cookware is green as it is emitting 60% less CO2 during its manufacturing process.
As per the FTC guidelines, the claims are broad and unjust. This is why, in the year 2012, the brand was asked to discontinue the term eco-friendly. A class-action lawsuit against the brand has also been filed, citing that its green claims are also deceptive.
2. Fiji Water 
Fiji Water is one of the top Canadian origin brands in the market. In the year 2011, a lawsuit was filed against the company for using deceptive marketing techniques.
The company in its advertisements had given itself credit for carbon reductions, and as per the person who had filed the suit, it was forward crediting, and hence it was wrong.
The company was taking credit for something that had not yet happened. The company was forced to release a statement in the press that the carbon-negative aspects will not be realized until the year 2037.
Fiji Water is still using greenwashing and has been showing commercials that highlight "Created by Nature" ads. Single-use plastic bottles with bottled water are never a safe bet, but who is going to show the mirror to the organization and take it to task once again.
3. Volkswagen 
Volkswagen is a German automaker with an international presence. Its popularity knows no bounds, and the consumers almost revere its products. The company admitted to rigging millions of its diesel engines.
The engines were polluting the nature way above the legal limits set by the regulatory bodies. Devices were created by the automaker to cheat the emissions rate during the tests. A lawsuit was filed against the brand, which later agreed to refund nearly 11 billion dollars to settle the claim to eco-minded consumers.
4. Nestle 
In its advertisements, the world-renowned brand Nestle has made claims of "sustainably sourced cocoa beans." In the year 2019, a class-action lawsuit was filed against the brand accusing it of false impressions.
The raw materials for the products were sourced from West Africa, and it was leading to deforestation. Moreover, cocoa was purchased from farms where child labor was common. The brand was forced to release a statement that it was against child labor and was doing its utmost to stop these practices in the farms from where it sourced its raw materials.
5. LEI Electronics 
The brand LEI Electronics is popular because of its carbon-neutral batteries. In the year 2016, a class-action suit was filed against the company by NAD, which stated that the company failed to provide information regarding emissions reductions.
The company's claim of Eco Alkaline batteries was challenged by its competitor brand Energizer. The company was accused of greenwashing marketing.
How to avoid greenwashing brands?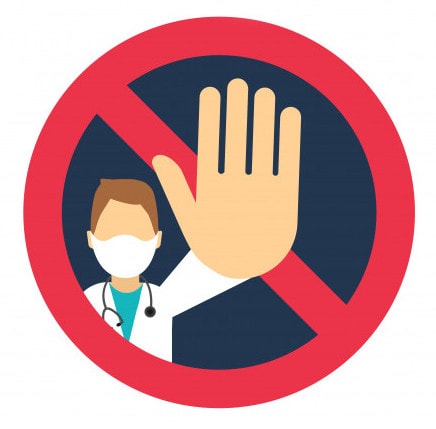 If you are interested in avoiding brands that follow greenwashing, then look for the following signs –
1. Labels and certifications 
Several items need labels and proper certifications for identification purposes. Vegetarian food items have to be certified before the packaging shows a green mark. Similarly, vendors dealing in Khadi products will need a certificate and registration number from proper authorities.
Organic cosmetic products will require a certificate stating the items are organic. Consumers can look for the labels and certificates to know whether the claims are valid or not and thus avoid greenwashing.
2. Irrelevant claims 
Have you heard any claim from a reputed brand, and your instant reaction was that it is absurd. We come across several irrelevant claims that we are sure that it is not possible. Think twice before buying from such brands.
If in doubt research and try to find the answer to simple questions like is it possible, were the products tested, does the brand have a proper certificate to prove the authenticity of their claims, etc.? Remember adequate research can help you in avoiding greenwashing brands
3. Misleading claims 
It is a fact that some companies have introduced a product or service in the consumer market that is eco-friendly, and they have tried to project as if all the other products of the brand are also eco-friendly by association. The consumers need to be extra vigilant so that they can avoid products with such misleading claims
4. Confusing claims 
Some brands try to confuse the consumers by using complicated words that look good on hearing but give false projections. A leading brand recently used the term vegan to describe a cigarette.
How can smoking even be good for a human being is a hundred dollar question? What has the word vegan to do with a cigarette? These are simple ways to confuse the consumer.
He will think that a vegan cigarette is in the market, and this will not prove harmful, so let me switch to this brand. Look for confusing signs and try to think whether it is possible or not before being hoodwinked by greenwashing.
5. Baseless claims 
Companies have been known to make baseless claims without any proof. Think and determine whether it is possible or not, and if yes, then how is it possible. Once you start asking relevant questions, it will become easy to determine which company is practicing ethical standards and which one is greenwashing.
6. Eco-friendly products vs. a dirty company 
Sometimes, the products are natural and eco-friendly, but the places where they are manufactured have atrocious conditions.
The manufacturers use child labor, and the factory waste pollutes the air as well the river where the harmful waste is dumped. What is the use of buying eco-friendly products if they are created in a hazardous and toxic environment?
7. First impressions 
Images are often used in advertising as well as packaging as an integral part of advertising. Most of the consumers are in a hurry to buy things, and the first thing that attracts them is the images.
They do not bother to read the fine print or the label in some cases. Using the images of Earth, flowers, forests show that you are an eco-friendly brand, but the fact is often very different.
The sweeping claims are part of greenwashing tactics to attract innocent consumers, and you must look beyond those images to find out the truth.
8. Suggestive pictures 
The consumers should beware of suggestive pictures that give an impression of being green. Do not buy such products before verifying their claims
9. Outright lies 
Some companies have no shame in telling outright lies. Beware of them if you wish to avoid greenwashing.
10. Misleading product names 
To cash in the rising sentiments of the consumer, the brands have started using names of the product that will give an impression of being green or all-natural. Double-check and be sure before making a purchase.
Risks associated with greenwashing
There are laws in place to avoid greenwashing, but still, numerous companies are practicing it for personal gain. The risks to businesses from continuing with this practice are as follows-
Putting the business at risk because if the claims of greenwashing are substantiated, then it means taking a direct hit on the brand's image and credibility in the consumer market
Putting employees at risk because if something is harmful to the environment, it means it will also be harmful to the workforce that is involved in its creation
Conclusion
Consumers are slowly and steadily changing their purchasing behavior and consumption habits. As per the statistics, 41% of the consumers are willing to pay more for natural products.
This is why most of the business entities have been forced to take steps in the right direction and minimize their carbon footprint. Organizations want to cash in this rising phenomenon and have taken the help of deceitful language or advertising gimmick to claim that it is also a well-wisher of mother earth.
It is a fact that a company that is involved in greenwashing will spend more money on advertising than on practices that are environmentally sound and safe.
If you liked this article, we bet that you will love the Marketing91 Academy, which provides you free access to 10+ marketing courses and 100s of Case studies.