First, you need to understand what is the meaning of cross channel marketing. Cross Channel Marketing is a practice in which you, that is the company, is presented with a chance to integrate all the channels of marketing. This means that all the channels are interconnected.
The result is that you are able to connect or form a relationship with the target audience through a number of such means and engage with them. Usually, what happens in the traditional methods of marketing is that they are all individual entities. To make this explanation clearer, look at what happens when you use social media campaigns for marketing.
You can use a number of these platforms that are interconnected. For instance, Instagram and Facebook. You can easily promote your business on both at the same time. Also, since Facebook makes use of what you search for in general, it can easily know the customer interests.
What is Cross Channel Marketing Strategy?
Cross channel marketing is a way of marketing your products or services that takes advantage of multiple mediums (like social media, email, and SEO) to reach your customers.
Cross channel campaigns helps you reach your target audience by using all the different channels they use to communicate with each other. It's important to recognize that each channel has its own strengths and weaknesses, so cross channel marketing will allow you to reach more people than just one channel could.
It's important to note that cross marketing channels encompasses both offline and online channels and includes the use of traditional media, such as print and broadcast advertisements, as well as digital communication channels such as email campaigns.
The goal of cross-channel marketing campaigns is to reach consumers at every stage of their buying process through a combination of tools that draw them into the brand experience at each stage.
This includes providing customers with personalized information about products they've shown interest in or visited your website to purchase another product, allowing them to shop online easily with quick access to information about products they're interested in, or offering them a chance to redeem coupons for discounts if they're shopping in-store.
Difference Between Cross Channel Marketing and Multi Channel Marketing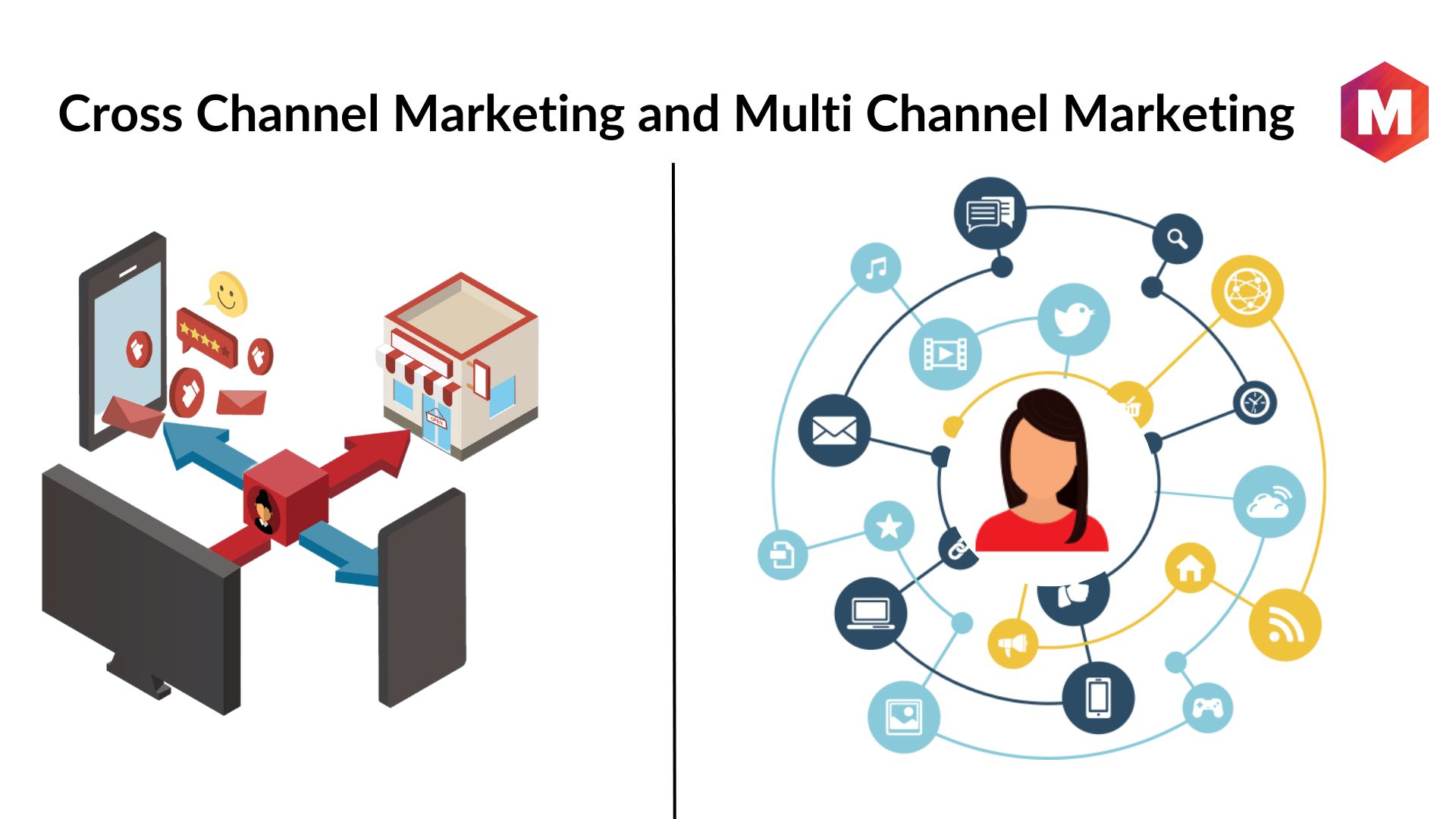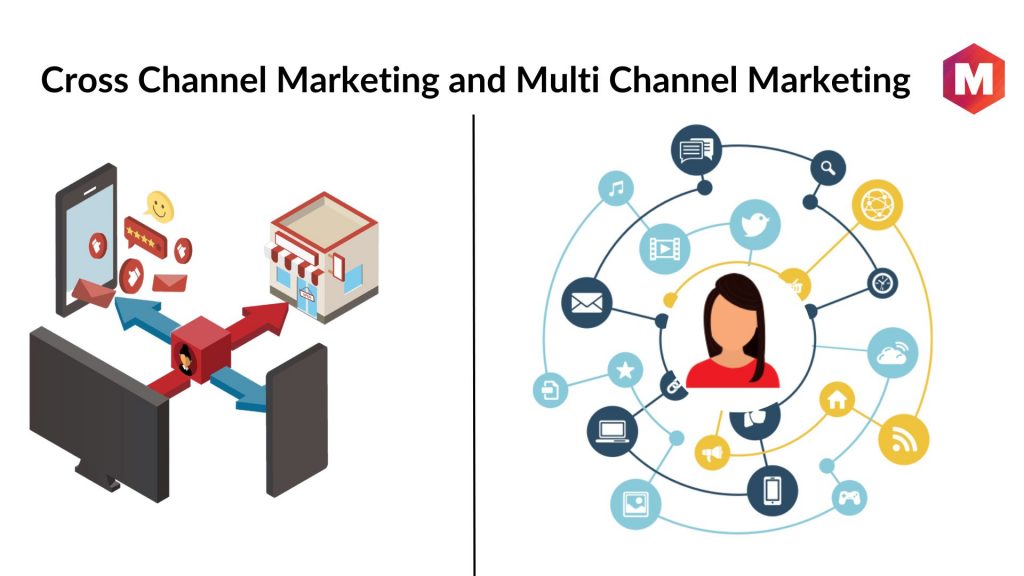 It can be difficult to understand the difference between cross channel marketing and multi channel marketing. Both involve using multiple channels to market a product or service, but they have different goals and methods.
Cross channel marketing is often used to create a cohesive brand experience across multiple channels. This can include social media, email marketing, video production, blogs and more.
Marketing efforts in multichannel marketing is focused on increasing sales to reach customers through multiple channels. For example, you might use email blasts to create awareness for your product or service and then follow up with phone calls about the product or service.
What are the Benefits of Cross Channel Marketing Strategy?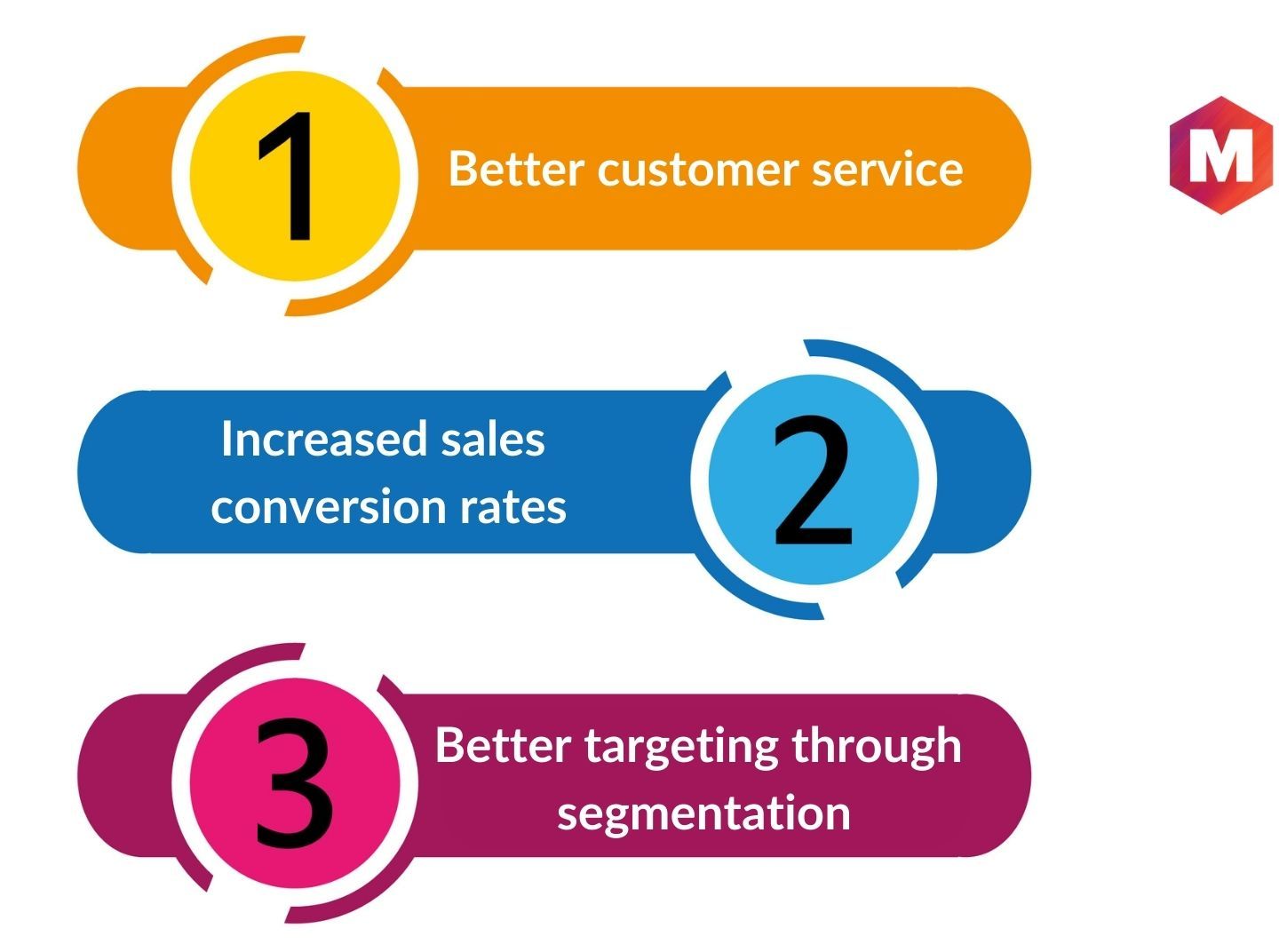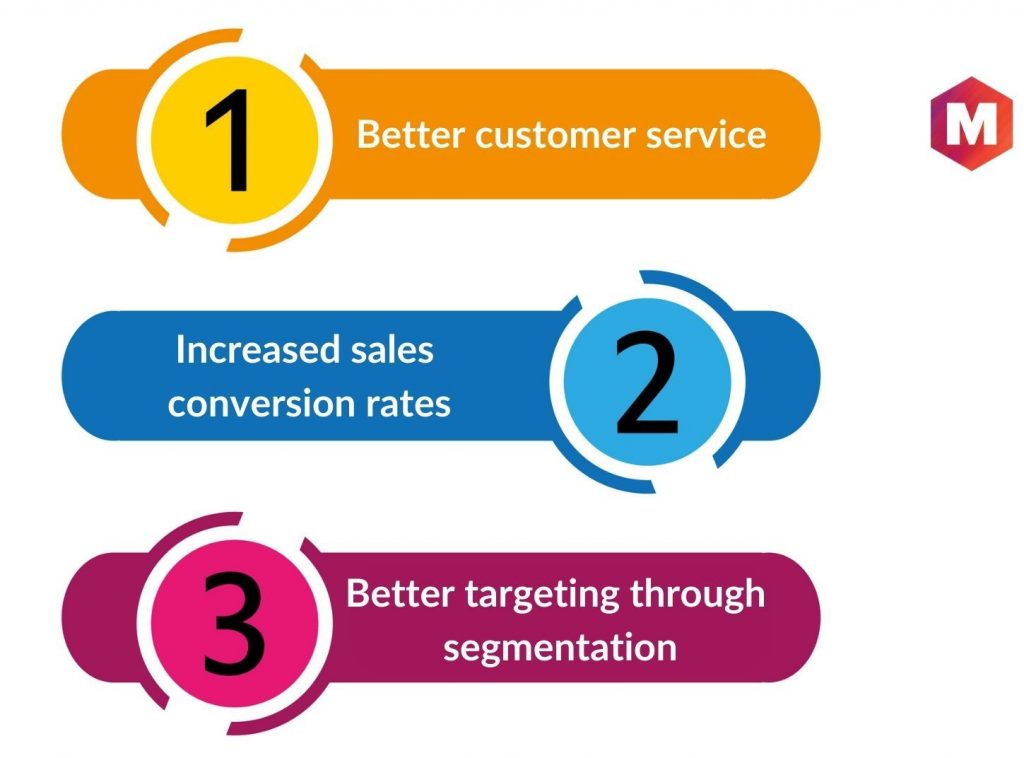 Cross-channel digital marketing strategy can help you achieve many benefits:
1. Better customer service
Cross-channel marketing integrates all of your customer interactions into one place, which makes it easier for customers to find the information they need when they need it. This can reduce wait times and increase satisfaction with your brand and help establish the customer loyalty.
2. Increased sales conversion rates
When customers have access to all of their information in one place, they're more likely to convert into paying customers. And cross-channel advertising also helps you capture more leads or customer data by reaching out to consumers who are interested but not ready yet (for example, someone who visits your website but doesn't buy anything).
3. Better targeting through segmentation and personalization
By leveraging data from different channels like web browsing history or email activity, for example, you can better understand what your audience wants so that you can serve them better with relevant content—and maybe even make some money along the way!
How does a Company Launch a Cross Channel Marketing Campaign?
A cross channel marketing requires you to know where your customers are active online and which channels they prefer to use. Then you can create content for each channel that relates to what your customers will find useful or interesting.
For example, if you know that most of your customers use Facebook and Instagram, then you should create posts for those platforms first before creating other types of content like blog posts or infographics.
Cross channel marketing is a great way to reach more customers and grow your business. It's also fairly easy to set up, especially if you already have an established presence on social media or an active blog. If you don't have those things yet, then it may take some time to build them up before starting your cross channel campaign.
Advantages of Cross Channel Marketing Strategy
Here are a few advantages of cross channel marketing that all the marketing teams can use…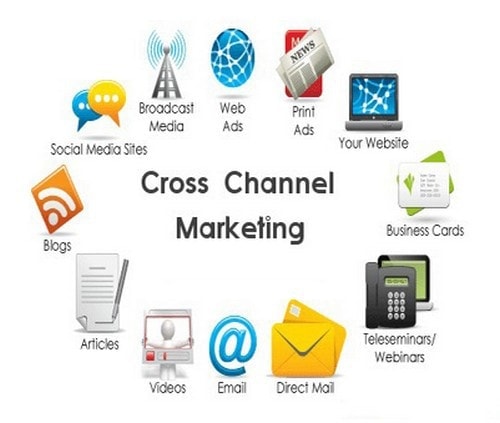 1) Customer Attention
You see, the moment you engage in cross channel marketing, you make the customer enjoy his experience. This is because he is able to relate to what he is saying. Usually, a very common means of cross channel marketing is the email. What you need to do is attach the direct links of your social media handles to your emails.
This way, they are redirected to it and can get more information about you. Also, if your content is engaging, then they are bound to spend more time on your page. If they are someone who has already purchased your product, then this can be a great chance for you to get a good feedback and review from that. Never underestimate the power of a genuine and good review. It will encourage others to get in touch with you.
2) Efficient Customer Service
The way you interact and serve your customers is very important. This is because that is what actually forms an image of you in their minds. The key here is to interact with them as much as possible. You need to ensure that you keep them engaged only with your content and data. The motive here is to create such an impression that you are the first one that pops up in their mind when considering effective marketing strategies.
Thus, if you establish relations with them over multiple channels, it gives you an upper edge. This way, you can always keep them informed about your upcoming offers, on-going deals and also the products which you are likely to launch.
This is exactly what Myntra does. It is an online fashion store which sends text messages to its customer base as well as emails as the same time and notifications on the application. Several simultaneous methods are always effective in getting attention and making the customers feel that they are the pivot of your work.
3) Get New Customers and Improve Brand Image
You can only make profits when you are assured of the fact that you are being able to sell your products well. The more you sell, the more profit you earn. Cross channel marketing helps you do this because this is bound to increase your customer base. The more times people see you, the more they are likely to be curious and try out your services.
Also, nowadays, the most common means of this is Facebook and Instagram. Everyone is constantly active on these two social networking sites so it is one of the best chance that you get to actually be noticed. Also, this improves your overall brand image and reputation. It is obvious that the better your impression is, the more people are likely to trust you and flock to you. Note that word of mouth publicity also plays a major and influential role here.
4) Know your Customers Better
Cross channel marketing presents you with the opportunity to interact more with your customers and know them better. This is because there are multiple channels through which you can reach them.
As you already know, you can also try to get them involved in online surveys regarding your brand, website, layout, product, and service. This will get them a sense of importance and make them feel that their opinion and thoughts are valued. On the other hand, you too will get a chance to know what they truly think, how the masses perceive you and discover avenues where you can improve yourself.
Examples of Cross Channel Marketing Strategy
All the below companies use multiple channels of marketing and also use cross channel marketing to great effect.
Apple
Disney
Bank of America
Oasis
Starbucks
Shein
Romwe
Luluandsky
Burberry
Uniqlo
Should you actually think of using cross channel marketing or can you give it a miss?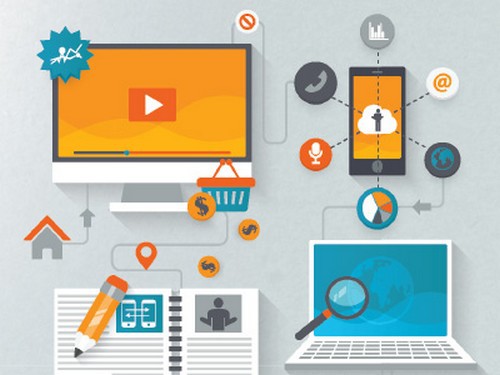 This is one common question that has been in the mind of several. This is because it is not easy to engage in cross channel marketing. You need to ensure that your content is interesting and keeps the people looking ahead for more. If you fail to do this, then it is just likely that people will unsubscribe.
Also, if once people stop liking your means of advertisement, then they might actually stop buying your products altogether because the moment they will think of your name, they will associate it with the negative feeling of your ad copies. So, before you think of cross channel marketing, ensure that you have a very efficient and effective team for designing your ads.
Secondly, you need to choose the means carefully. This is because not every channel is always useful. You need to identify exactly the ones which enjoy most traffic and use them. Twitter is also another means which witnesses enough traffic from people and can be used strategically.
Thus, cross channel marketing is very useful and can do wonders for you. You just need to be smart and constant. Also, note that it is not free just because it is online. So, in case you wish to get the greater audience, you need to pay applications and sites so that they display your advertisement regularly and you get constant shout-outs.
Liked this post? Check out these detailed articles on
Topic of Marketing
Alternatively, check out the Marketing91 Academy, which provides you access to 10+ marketing courses and 100s of Case studies.