Definition: Cross-channel marketing means that brands can interact with their existing and potential customers through various communication channels like in-store, social media, email, direct mail, mobile apps, SMS, etc.
A simple example of cross-channel marketing can be a business might use its website to host an online contest, and then leverage other channels like social media to spread the word and encourage people to participate.
It is a practice in which you, that is the company, are presented with a chance to integrate all the channels of marketing. This means that all the channels are interconnected.
The result is that you are able to connect or form a relationship with the target audience through a number of such means and engage with them. Usually, what happens in the traditional methods of marketing is that they are all individual entities. To make this explanation clearer, look at what happens when you use social media campaigns for marketing.
You can use a number of these platforms that are interconnected. For instance, Instagram and Facebook. You can easily promote your business on both at the same time. Also, since Facebook makes use of what you search for in general, it can easily know the customer's interests.
What is Cross-Channel Marketing Strategy?
Cross-channel marketing is a way of marketing your products or services that takes advantage of various marketing channels (like social media, email, and SEO) to reach your customers and enhance the customer experience to optimize conversions.
Cross-channel campaigns help a marketing team to reach their target audience by using all the different channels they use to communicate with each other. It's important to recognize that each channel has its own strengths and weaknesses, so cross-channel marketing will allow you to reach more people than just one channel could.
It's important to note that cross-marketing channels encompass both offline and online channels and includes the use of traditional media, such as print and broadcast advertisements, as well as digital communication channels such as email campaigns.
The goal of cross-channel marketing campaigns is to reach consumers at every stage of their buying process through a combination of tools that draw them into the brand experience at each stage.
This includes providing customers with personalized information about products they've shown interest in or visiting your website to purchase another product, allowing them to shop online easily with quick access to information about products they're interested in, or offering them a chance to redeem coupons for discounts if they're shopping in-store.
Difference Between Cross-Channel Marketing and Multi-Channel Marketing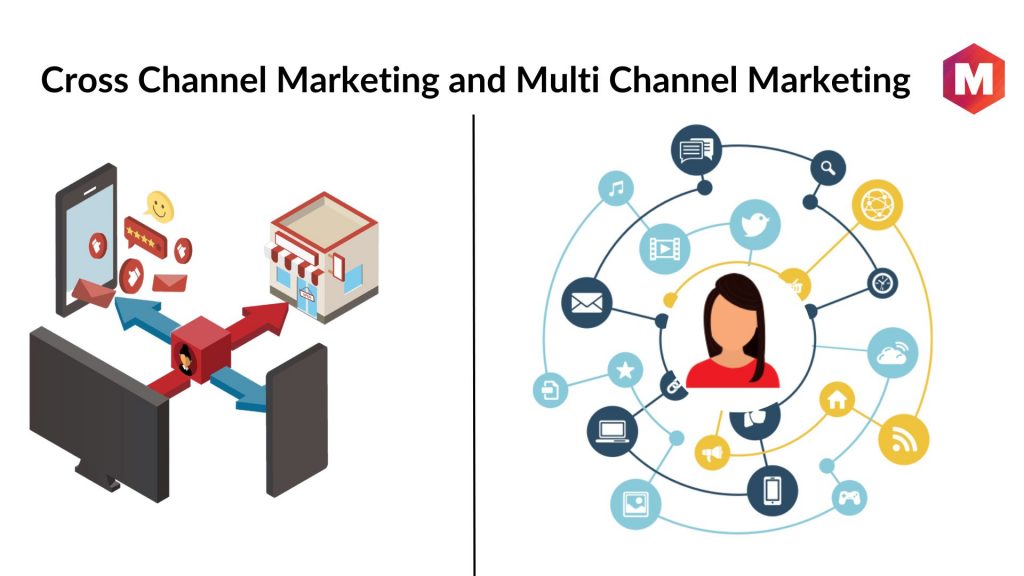 It can be difficult to understand the difference between cross-channel marketing and multi channel marketing. Both involve using multiple channels to market a product or service, but they have different goals and methods.
Cross-channel marketing is often used to create a cohesive brand experience across multiple channels. This can include social media, email marketing, video production, blogs and more.
Marketing efforts in multichannel marketing is focused on increasing sales to reach customers through multiple channels. For example, you might use email blasts to create awareness for your product or service and then follow up with phone calls about the product or service.
Why Brands should use Cross-Channel Marketing Strategy?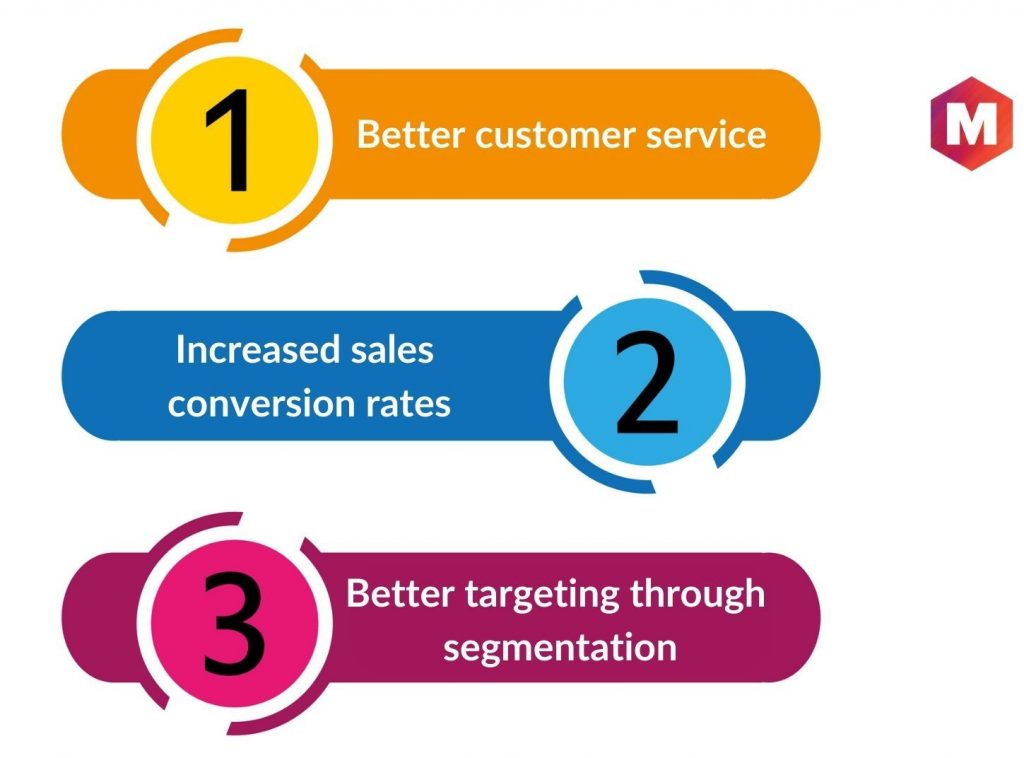 Cross-channel digital marketing strategy can help you achieve many benefits:
1. Better customer service
Cross-channel marketing integrates all of your customer interactions into one place, which makes it easier for customers to find the information they need when they need it. This can reduce wait times and increase satisfaction with your brand and help establish customer loyalty.
2. Increased sales conversion rates
When customers have access to all of their information in one place, they're more likely to convert into paying customers. And cross-channel advertising also helps you capture more leads or customer data by reaching out to consumers who are interested but not ready yet (for example, someone who visits your website but doesn't buy anything).
3. Better targeting through segmentation and personalization
By leveraging data from different channels like web browsing history or email activity, for example, you can better understand what your audience wants so that you can serve them better with relevant content—and maybe even make some money along the way!
How Does a Company Launch a Cross-Channel Marketing Campaign?
Cross-channel marketing requires you to know where your customers are active online and which channels they prefer to use. Then you can create content for each channel that relates to what your customers will find useful or interesting.
For example, if you know that most of your customers use Facebook and Instagram, then you should create posts for those platforms first before creating other types of content like blog posts or infographics.
Cross-channel marketing is a great way to reach more customers and grow your business. It's also fairly easy to set up, especially if you already have an established presence on social media or an active blog. If you don't have those things yet, then it may take some time to build them up before starting your cross-channel campaign.
Steps of Creating a Cross-Channel Marketing Campaign
When creating a campaign with a cross channel marketing approach, you need to go through the following steps-
1) Create a map of your customer's journey
Throughout the entire journey, your customers take from first seeing your ad to when they become a customer. This will help you identify which channels are most important at each stage of the consistent customer journey process, and how much focus should be put into each channel.
2) Creating an offer funnel
Create an offer funnel that helps guide your potential customers along their journey. Offer funnels should be specific and measurable, so you can track your progress.
3) Decide channels that suit your brand and target audience base
Cross-channel marketing works by choosing the right channels. Decide which channels are best for reaching your target audience. Social media, email marketing, and pay-per-click ads are all great options but may not be the right fit depending on what you're trying to accomplish with your cross-channel campaign.
4) Take inventory of your costs
Make sure to keep an eye on how much each channel is costing you during the course of the campaign. This will help ensure that you don't overspend on one channel while underutilizing another.
5) Have a set of overarching goals
You should have a clear set of goals in mind when it comes to your cross-channel marketing campaign. These should be measurable and specific, so you can track your progress throughout the campaign.
6) Use a CRM
CRMs (customer relationship management systems) are great for tracking customer data across all channels. They help you keep tabs on who has seen what messages and where they've interacted with them, so you can create better campaigns in the future.
7) Use retargeting
Retargeting is an effective way to stay top-of-mind with potential customers by targeting ads at people who have already visited your site or interacted with your brand in some way. This helps ensure that you're not losing potential customers who may have moved on from your initial message.
8) Monitor and adjust
Throughout the course of your cross-channel campaign, you should be constantly monitoring and adjusting as needed. Make sure to regularly check in with analytics to see how each channel is performing and adjust accordingly. This will help ensure that your campaign is running smoothly and efficiently.
By following these steps, you'll be well on your way to creating a successful cross-channel marketing campaign. With the right approach and tools, you can create campaigns that are tailored to your audience and bring in more conversions. So get out there and start planning your next cross-channel campaign today!
Benefits of Cross-Channel Marketing Strategy
Here are a few advantages of cross-channel marketing that all marketing teams can use…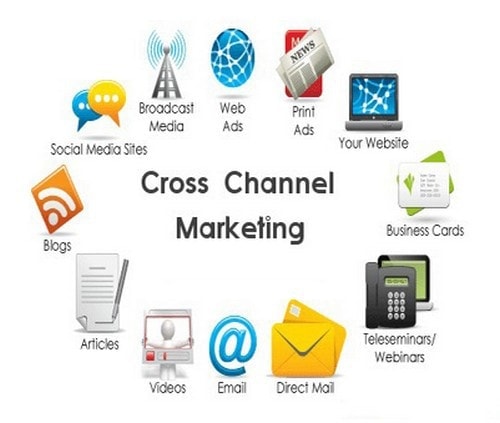 1) Customer Attention
You see, the moment you engage in cross-channel marketing, you make the customer enjoy his experience. This is because he is able to relate to what he is saying. Usually, a very common means of cross-channel marketing is email. What you need to do is attach the direct links of your social media handles to your emails.
This way, they are redirected to it and can get more information about you. Also, if your content is engaging, then they are bound to spend more time on your page. If they are someone who has already purchased your product, then this can be a great chance for you to get good feedback and review from that. Never underestimate the power of a genuine and good review. It will encourage others to get in touch with you.
2) Efficient Customer Service
The way you interact and serve your customers is very important. This is because that is what actually forms an image of you in their minds. The key here is to interact with them as much as possible. You need to ensure that you keep them engaged only with your content and data. The motive here is to create such an impression that you are the first one that pops up in their mind when considering effective marketing strategies.
Thus, if you establish relations with them over multiple channels, it gives you an upper edge. This way, you can always keep them informed about your upcoming offers, ongoing deals, and also the products that you are likely to launch.
This is exactly what Myntra does. It is an online fashion store that sends text messages to its customer base as well as emails at the same time and notifications on the application. Several simultaneous methods are always effective in getting attention and making the customers feel that they are the pivot of your work.
3) Get New Customers and Improve Brand Image
You can only make profits when you are assured of the fact that you are being able to sell your products well. The more you sell, the more profit you earn. Cross-channel marketing helps you do this because this is bound to increase your customer base. The more times people see you, the more they are likely to be curious and try out your services.
Also, nowadays, the most common means of this are Facebook and Instagram. Everyone is constantly active on these two social networking sites so it is one of the best chances that you get to actually be noticed. Also, this improves your overall brand image and reputation. It is obvious that the better your impression is, the more people are likely to trust you and flock to you. Note that word-of-mouth publicity also plays a major and influential role here.
4) Know your Customers Better
Cross-channel marketing presents you with the opportunity to interact more with your customers and know them better. This is because there are multiple channels through which you can reach them.
As you already know, you can also try to get them involved in online surveys regarding your brand, website, layout, product, and service. This will get them a sense of importance and make them feel that their opinion and thoughts are valued. On the other hand, you too will get a chance to know what they truly think, and how the masses perceive you and discover avenues where you can improve yourself.
Examples of Cross-Channel Marketing Strategy
Some of the examples of using cross-channel strategy are –
1) Using Facebook to target and then retarget the same audience on Instagram
This is a very effective way as it allows you to connect with the same people and target them on two diverse platforms.
2) Providing exclusive discounts to customers on two or more channels
This is a great way to get people excited about your product and entice them to interact with you. Furthermore, it also increases the chances of conversions and creates a strong sense of loyalty towards your brand as well.
3) Sending automated emails to customers after they have left the page
This helps in engaging customers and increases the chances of conversions. Furthermore, it also makes them feel appreciated as you are taking the initiative to reach out and let them know about the product or service.
Cross-channel marketing is a great strategy that helps you build a better relationship with your customers. In this way, you can get an idea about what they think and find ways to improve your products or services accordingly.
Should you actually think of using cross-channel marketing or can you give it a miss?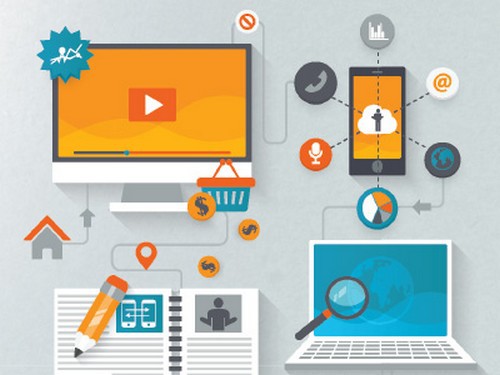 This is one common question that has been in the mind of several. This is because it is not easy to engage in cross-channel marketing. You need to ensure that your content is interesting and keeps the people looking ahead for more. If you fail to do this, then it is just likely that people will unsubscribe.
Also, if once people stop liking your means of advertisement, then they might actually stop buying your products altogether because the moment they will think of your name, they will associate it with the negative feeling of your ad copies. So, before you think of cross-channel marketing, ensure that you have a very efficient and effective team for designing your ads.
Secondly, you need to choose the means carefully. This is because not every channel is always useful. You need to identify exactly the ones which enjoy the most traffic and use them. Twitter is also another means which witnesses enough traffic from people and can be used strategically.
Thus, cross-channel marketing is very useful and can do wonders for you. You just need to be smart and constant. Also, note that it is not free just because it is online. So, in case you wish to get a greater audience, you need to pay applications and sites so that they display your advertisement regularly and you get constant shout-outs.
How many channels should a cross-channel marketing campaign include?
Well, the answer to this depends on your budget and the budget of your competitors. You should always try to include more channels that are available in comparison to your competitors so that you have a competitive edge over them. Also, if you can afford it, you can also use multiple channels for marketing in order to reach out to more people.
However, the most important thing is to make sure that you are providing quality content on all of the channels so that people will be attracted to it and engage in your advertisement. Furthermore, don't forget to track the performance of each channel individually so that you can identify which one is performing better and optimize your marketing strategy accordingly.
What will be the future of Cross-Channel Marketing?
Cross-channel marketing is here to stay and a must for any business that wants to grow. With the emergence of more digital channels, as well as AI-driven technologies, the opportunities for businesses to interact with their customers in more personalized and powerful ways will be endless.
As businesses become better at using data to understand who their customers are and what they want, cross-channel marketing will continue to be a powerful tool for engaging them. Companies will need to leverage data, AI, and predictive analytics tools in order to build cohesive customer journeys that span multiple channels.
In addition, customers have come to expect more personalized experiences from businesses, so it's important that companies use a customer data platform to collect and manage customer data across channels. This will enable them to understand how customers are engaging with their brand, and tailor their messaging accordingly.
Finally, businesses should also focus on investing in technologies that make it easier for them to implement cross-channel marketing campaigns quickly and efficiently. This includes utilizing automated marketing tools such as AI-driven chatbots and using a unified customer engagement platform for managing campaigns across channels.
Liked this post? Check out the complete series on Marketing