Different benefits of CRM can be seen across any industry. It enables businesses to create better customer relationships, drive sales, and improve efficiency.
Enhancing customer relationships is a critical component of any successful business, and Customer Relationship Management (CRM) can help you do just that. Not only does CRM collect data about how customers interact with your company, but it also stores information for later analysis. This allows businesses to gain valuable insight into their client's needs and preferences, so they can provide more personalized service which helps strengthen those all-important customer connections.
What is a CRM?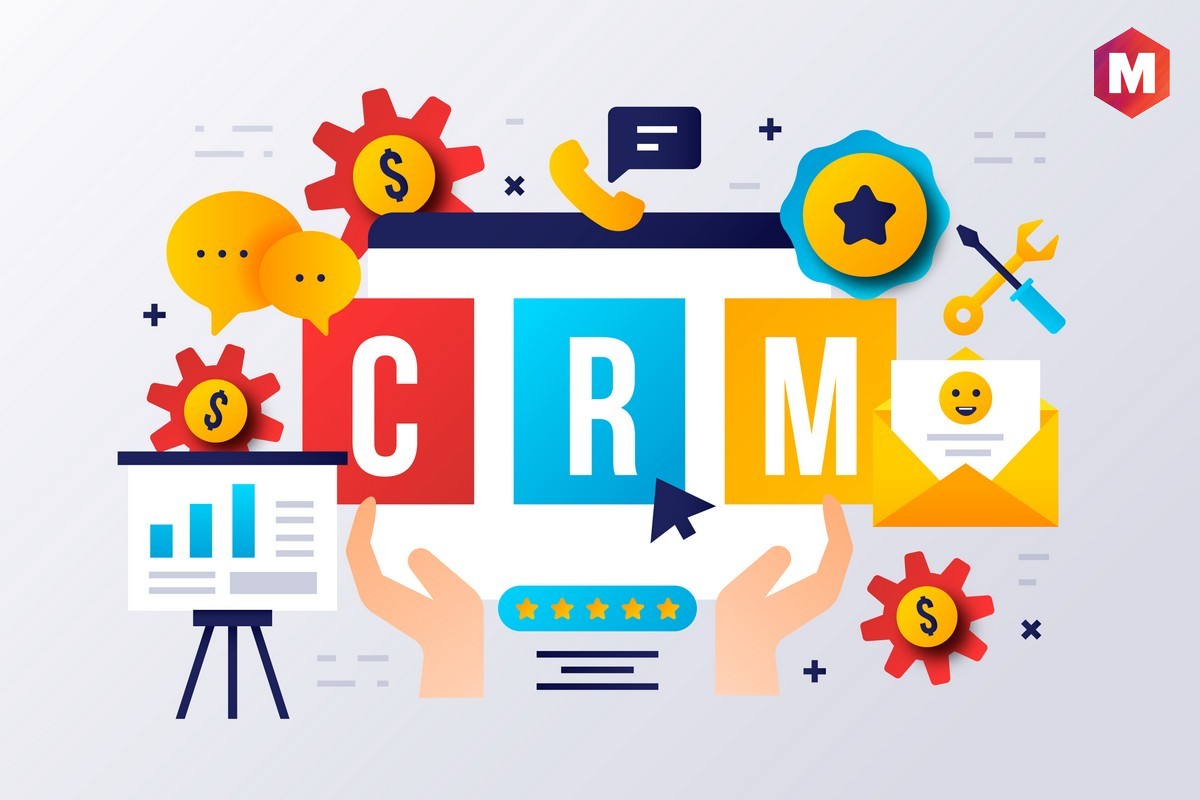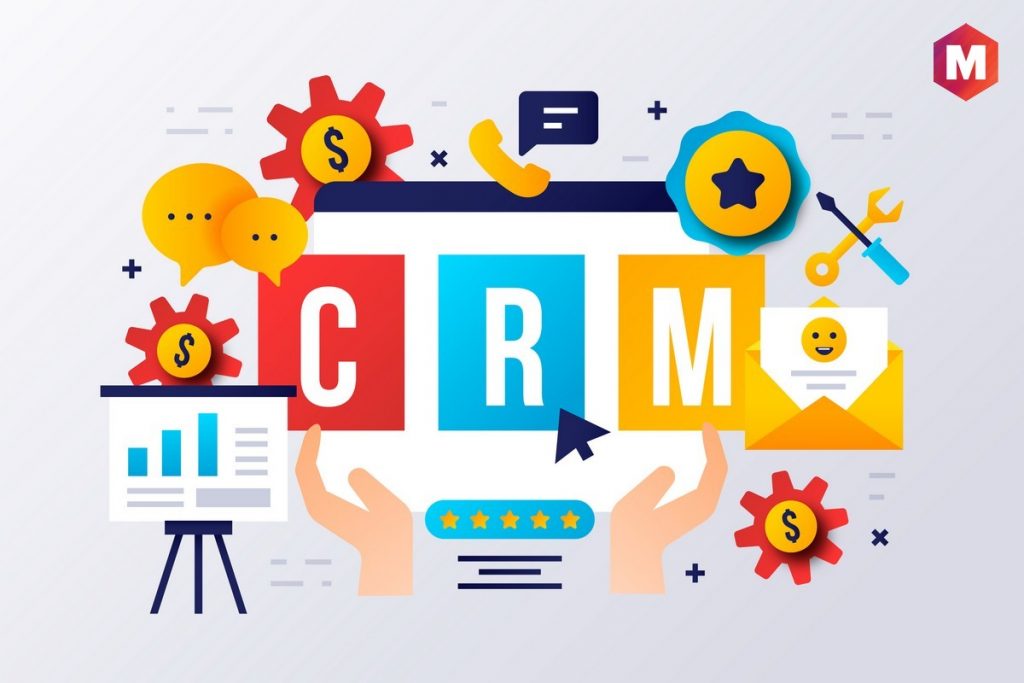 CRM software is the ultimate tool for customer management, allowing businesses to store and access contact information, preferences, and past interactions. By leveraging this customer data strategically, companies can craft an exemplary customer service strategy that puts customers first; builds trustful relationships; and boosts satisfaction levels.
Effective customer relationship helps businesses improve customer service, optimize customer interactions, enhance customer satisfaction, and increase customer retention. CRM software is the backbone of a result-driven sales team to manage customer relationships, store customer data, and automate a sales process and customer journey.
The revenue generated by Customer Relationship Management (CRM) software had surpassed that of database management systems even in 2017, making it the biggest software market. And now, the CRM market is also the fastest growing and is expected to earn more than $80 billion in revenue by 2025.
In 2008, only 12% of businesses were using cloud-based CRM. However, this figure has increased to 87% today. For instance, in 2010, only 15% of new customers subscribed to SuperOffice's cloud CRM whereas now, it is being purchased by 97% of their customers.
Let's have a look at some of the key benefits of CRM software right away-
20 Benefits of CRM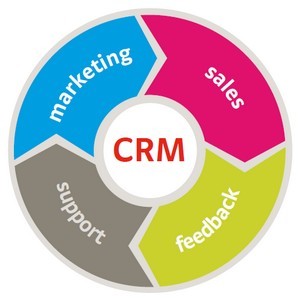 Here are key points which justify the benefits of CRM, provided the customer relationship management is planned and implemented properly-
1) Improved Customer Relationship
A CRM helps you make a personalized but nonintrusive relationship approach toward the customer. This helps build customer relationships over time. Over some time, the customer himself becomes loyal to your establishment and becomes as close as a family member.
You remember their birth dates, anniversaries, last orders, etc and they are sure to remember you in return. Sales and marketing teams can run personalized campaigns using an effective CRM solution.
2) Providing a centralized CRM System across your sales org
CRMs are the ultimate tool for sales teams, providing a centralized CRM system and database to store all prospective customer data across various lengths of time.
This ensures streamlined cross-team access and easy management from one shared location. This way, CRM technology optimizes sales processes for CRM users. Implementing CRM software can let you use automated sales reports and track customer interactions in the most effective manner.
3) Gathering customer information and interactions with prospects
A CRM gathers a lot of customer information and arranges it neatly. Every component of the buyer's process, including each connection, email exchange, and phone call can be monitored through a CRM.
This empowers representatives to stay informed with both internal (rep to rep) and external (rep to prospect) communication. It automates interactions with prospective and current customers and improves customer relations.
4) Reminds sales teams to follow up with the prospect
Having a CRM is invaluable for your sales reps, as it enables them to monitor their prospects' activity and ensure they follow up with leads at the most opportune times.
By being notified when they need to reach out or connect with potential customers, reps can reflect on how best to provide meaningful support that will add value. With such an effective tool in place, customer relationships remain strong and successful outcomes become more achievable!
5) Organizes contact data
By using CRMs, your team can effortlessly monitor every contact's data and progress in the buyer journey.
For example, reps are able to detect whether a customer visited your site or accessed content from it as well as any previous conversations with another representative of your sales staff.
6) Operations are easy
In any small or large business organization, operations depend on the inflow and outflow of goods. The advantage of CRM is that by just using CRM, you would know the expected orders, inventory, logistics constraints, and all of the necessary data, making your operations easier to conduct.
Furthermore, making invoices, following up on payments and other such small operational work becomes easier as well because of having a CRM. Using customer information and customer data of CRM software empowers sales reps in making their campaigns conversion-driven, boosting customer loyalty, and optimizing customer retention.
7) Helps in segmenting your customers
Are you or your representatives looking to generate a list of contacts that meet certain criteria?
Well, with CRM software, you can easily identify and target customers based on the data collected about them over time.
8) Enables you to automate forecasting for your sales performance
The foundation of a financially successful sales organization is its capacity to strategize comfortably and make well-informed decisions.
Through the CRM reports I previously mentioned, you can gain access to metrics like monthly recurring revenue (MRR) and year-over-year (YOY) growth that allow sales leaders to recognize patterns in data quickly as well as craft performance predictions for the future.
9) Effective team communication is facilitated
One of the benefits of CRM is that it strengthens communication among your sales reps and maintains a unified brand identity.
This kind of collaboration is essential to make certain that all representatives share one consistent outlook when dealing with prospective customers, as well as guarantee that everyone learns from each other while aiming for their respective quotas.
10) Offers Cross-functional insights and Trustworthy Reporting
Data is the lifeblood of any business, and it can be acquired from a vast array of sources such as social media platforms, analytics programs, applications, and CRM systems.
The effective reporting of CRM software helps in making marketing campaigns result-driven.
11) Sales are easy
For most organizations, Sales are brought directly from the market and a lot of expenses are made to attract and convert customers to your organization. However, when you have a CRM system, sales become relatively cheaper and faster because you can retain your existing customers by calling them at the right time.
As the CRM systems mention the last date of purchase of the customer, you can accordingly call the customer for renewal and keep extracting value from the same customer. Thus, the benefits of CRM software or CRM system also include increased sales. Besides repeat sales, CRM can also drive a hot sales pipeline where the manager will always know the leads which are being pursued by his executives.
12) Offers dashboards that visually showcase data
Let's face it, manually entering data into a spreadsheet and deciphering which information is most significant can be tedious.
Fortunately, CRM does the heavy lifting for you; all you have to do is input or import your company's data and then visualize it in an easily digestible format!
13) More Personalised Outreach with Automation
With ongoing data and insights into your customers, industry, and niche market, you can craft customized messages as well as automated campaigns that directly respond to the individual needs of each consumer.
By doing this you can create more meaningful interactions with consumers which will help grow relationships with them even further.
14) Investment in promotions is controlled
Because of the above reason, the CRM can show which products to advertise and which people to target. Thus marketing becomes easier and cheaper. The sales team does not spend too much money on targeting the wrong customers.
Similarly, a trend nowadays in retail showrooms is to capture the mobile numbers and email ids of customers walking in. A simple sms or email showing the latest offers is enough to get these customers back to your store. Thus, Marketing due to CRM becomes cheaper.
15) Ensures proactive customer service
Leveraging the data within your CRM platform facilitates more tailored outreach throughout the marketing process.
This can ultimately refine a sales team's approach or make it easier for customer service to assist customers.
16) Increases efficiency with automation
Automation is an invaluable tool offered by CRM platforms and can be observed in virtually every aspect of the company.
To give you a few examples, automation helps to streamline the process of emailing leads and nurturing them with drip campaigns while drastically reducing the overall time spent on these activities.
17) Makes collaboration simple
With a cloud-based CRM system, your business is sure to stay up-to-date with pertinent conversations, interactions, needs, and contact info.
Moreover, the records are easily accessible by all team members so they can make informed decisions quickly.
18) Customer experience strategies can be made with CRM support
A good CRM software can show you the type of customers buying from your organization and the products that they buy. One of the core CRM systems' benefits is that they can help you strategize.
By finding out your most "in demand" products, you can find out the type of customers who buy them. Accordingly, you can plan your marketing strategy. Similarly, the second best-selling product can also be promoted to bring up its sales numbers. Thus CRM software can help with strategies as well.
19) Inventory management can be easier
This point is possible if you have the inventory linked with your CRM system. Thus, if at all times you know your stock, and what is the rate at which stock is moving, as well as future orders which are likely to come, inventory management will become easier.
Imagine an alternate scenario, where you do not have this information in one spot. This will result in unused inventory lying in your warehouse, or worse still, no inventory when the customer needs the product.
20) Brand and Reputation receive a boost
People talk about you, promote your services, and push your brand when they know they are going to be remembered by you. The first concept of this article promotes the last concept – if you take care of your customers, your customers will take care of you.
A good CRM, and therefore a good service, will always result in word-of-mouth promotions. And there is not a single promotion type more powerful than word of mouth.
What types of companies benefit from a CRM system?
The truth is that any business, regardless of size or industry, can benefit from a CRM system. Customer Relationship Management tools help businesses to improve customer service, increase sales, and streamline operations.
Small to medium businesses can use CRM tools to easily manage customer relationships and track progress, while larger companies can use them to gain insights into customer behaviors and preferences. CRM systems also make it easier to automate processes so that businesses can spend less time managing tasks and more time focusing on customers.
Ultimately, a CRM system helps businesses to create better customer experiences and build deeper relationships with their customers. This can lead to more sales, increased customer loyalty, and improved profitability.
Some of the businesses that get more value out of CRM systems include –
Service-based companies: Having a CRM system helps service-based companies to better manage customer data, track interactions with customers, and improve customer service.
Retailers: CRM tools help retailers to get an in-depth understanding of customer behavior, which can be used to improve marketing campaigns and increase sales.
Businesses having dedicated sales & marketing teams: For companies that have dedicated sales and marketing teams, CRM systems can help them to coordinate their activities and work together more effectively.
Businesses wanting to optimize lead management: A CRM system can help businesses to manage leads more efficiently and maximize the number of leads that become customers. In addition, it can also help businesses to track their customer pipeline and track results.
Choosing the Right CRM Solutions Can Unlock Your Potential Many Benefits!
Having a reliable CRM system is crucial for achieving the benefits mentioned earlier. Therefore, if you aspire to enhance your business, it is essential to invest in a good CRM system.
Utilizing a CRM system will provide numerous advantages to your company. You can leverage its features to organize customer data and enhance communication with your customers, granting you the ability to truly understand their needs and what they desire. Additionally, this technology can be used for automated emails that are tailored directly toward each individual's interests as well as tracking their behaviors over an extended period of time.
Leveraging the advantages of a CRM system can give you an edge over your competitors by enhancing customer loyalty and satisfaction. When implemented correctly, this technology will not only ensure top-notch customer service but also boost your overall profitability. Therefore, carefully select the most suitable CRM to reap all these benefits for your business.
Liked this post? Check out the complete series on Marketing