With today's high competition, all your start up brand or product needs is to get a foot in the door. Which basically means that you want your customer to notice you. Once the customer has used your product, your product will do its own job of retaining the customer. However, to ensure that the customer is remembered by you, you need a customer relationship management software or a CRM.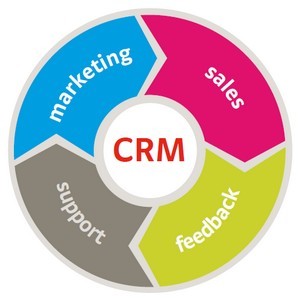 A CRM is the perfect way to stay in touch with your customers. By taking details from your customers over time, and archiving those details, you can have a complete database ready. When you wish the customer on his birthdays, you remember his favorite choices or his last order, that's when you become like a friend to the customer. Just like you remember him through your database, he will start remembering you in his mind, thereby increasing repeat visits. Thus, there are many benefits of CRM which help you better your customer relations.
Here are 7 points which justify the benefits of CRM, provided the CRM is planned and implemented properly.
1) Customer can receive personal treatment –
If you use the steps mentioned above, and you start making a personalized but non intrusive approach towards the customer, then you become their favorite. Over a period of time, the customer himself becomes loyal to your establishment and becomes as close as a family member. You remember his birth dates, his anniversaries, his last orders etc and he is sure to remember you in return.
2) Operations are easy –
In any small or large business organizations, operations depends on the inflow and outflow of goods. Because you have a CRM, and you would know the expected orders, operations becomes much easier. Furthermore, making invoices, following up for payments and other such small operational work becomes easier as well because of having a CRM.
3) Sales is easy –
For most organizations, Sales is brought directly from the market and a lot of expenses are made to attract and convert customers to your organization. However, when you have a CRM, sales becomes relatively cheaper and faster because you can retain your existing customers by calling them at the right time. As the CRM mentions the last date of purchase of the customer, you can accordingly call the customer for renewal and keep extracting value from the same customer. Thus, benefits of CRM also includes increased sales. Besides repeat sales, CRM can also drive a hot sales pipeline where the manager will always know the leads which are being pursued by his executives.
4) Strategies can be made with CRM support –
A good CRM software can show you the type of customers buying from your organization and the products that they buy. One of the core benefits of CRM is that it can help you strategize. By finding out your most "in demand" products, you can find out the type of customers who buy them. Accordingly you can plan your marketing strategy. Similarly, the second best selling product can also be promoted to bring up its sales numbers. Thus CRM can help in strategies as well.
5) Investment in promotions is controlled –
Because of the above reason, the CRM can show which products to advertise and which people to target. Thus marketing becomes easier and cheaper. You do not spend too much money on targeting the wrong customers. Similarly a trend nowadays in retail showroom is to capture the mobile numbers and email id's of customers walking in. A simple sms or email showing the latest offers is enough to get these customers back to your store. Thus, Marketing due to CRM becomes cheaper.
6) Inventory management can be easier –
This point is possible if you have the inventory linked with your CRM system. Thus, if at all times you know your stock, and what is the rate at which stock is moving, as well as future orders which are likely to come, inventory management will become easier. Imagine an alternate scenario, where you do not have this information at one spot. This will result in unused inventory lying in your warehouse, or worse still, no inventory when the customer needs the product.
7) Brand and Reputation receive a boost –
People talk about you, promote your services, push your brand when they know they are going to be remembered by you. The first concept of this article promotes the last concept – if you take care of your customers, your customers will take care of you. A good CRM, and therefore a good service, will always result in word of mouth promotions. And there is not a single promotion type more powerful then word of mouth.
Off course, all of the above is possible when you have a good CRM system. CRM systems should allow you to record a number of fields including customer details, inventories, payments and outstanding etc. Thus, a good CRM system has a lot of benefits associated with it.