United Parcel Service is commonly known as UPS and is a public limited company of American origins. It is associated with Transportation & Logistics industry and deals in freight and courier services. UPS was founded in the year 1907, 28th August by its founder James E Casey. Some of its competitors in the United States are as follows-
Other international competitors are
About United Parcel Service
Product in the Marketing Mix of UPS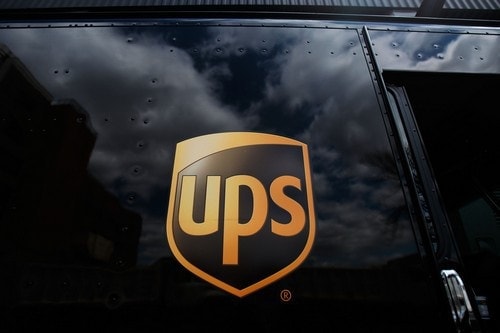 UPS is a multinational corporation that delivers the package and also offers supply-chain-management solutions. It offers focused services in several segments like
UPS manages its operations via three segments
UPS also offers value-added-services like shipping solutions, technical support, electronic billing, package tracking via online systems, pick-up services, and delivery services from door to door.
Place in the Marketing Mix of UPS
UPS is a global company with its headquarters based at Sandy Springs in Georgia of United States. It started its journey from Seattle to Washington and with time has spread its network to include countries in most parts of the world like Germany, Canada, United Kingdom, India, China, and Japan. Forwarding and logistic unit of UPS offer services in nearly one hundred and seventy-five countries whereas its International Package unit include operations and deliveries in nearly two hundred and twenty countries of the world. UPS Airlines offers its services in nearly two hundred countries. Important hubs include Philadelphia, Illinois, and Louisville in the United States, Cologne in Germany and Hong Kong in China.
UPS has a strong and powerful distribution network spread across more than two hundred and twenty countries. It includes services of nine hundred and fifty field and five central stock locations. These handle shipping, packaging, inventory, and fulfillment of critical orders. In order to aid its logistics service, it has acquired warehousing facilities of 35 million square-feet. UPS manages its operations via several transportations.
It utilizes package cars of different size and designs, depending on its package volume and route. Besides large vans, UPS also uses minivans for smaller routes. From the year 2017, its fleet includes conventional-cab trucks. In the year 2008, the company started bicycle delivery by hiring personnel with bicycles in some of the states of United States.
It also has tie-ups in the United States with some railroad companies for providing intermodal transport. UPS has a fleet of two hundred and thirty-six aircraft that offers services to numerous parts of the world with its aircraft.
Efficient staffs are an integral part of any logistic company and so is the case with UPS. It employs well-trained 444,000 employees including clerks, package handlers and drivers of which 362,000 are in the United States itself with the international count being only 82,000. These help in dispersing quick and best services.
Price in the Marketing Mix of UPS
UPS is a global corporation which posted its revenues at 65.872 billion US$ and net income of 4.910 billion US$ by the end of the financial year 2017. There is stiff competition in the logistics industry and the company faces rivalry from its competitors at both national and international levels. UPS has adopted a competitive pricing policy to meet its rival companies head-on. It charges rates at par with its competitors and offers best available services so that it is assured of its customer's loyalty.
Pricing policy of the company is dependent upon a number of factors like distance covered via transport, the dimension of the package, time of its delivery, the value of the package, the weight of the product and if any other value-added services are required.
The rates include any handling charges if incurred and also the fuel surcharges. International delivery costs more than domestic ones and if sent via shipping then the company levies premium charges.  Freight Services of UPS includes higher quantity services in bulk. The base rate is calculated by adding handling charges, security fees and season surcharges with clearance charges and customs duty being levied if incurred. UPS with its official website and mobile application makes it easier for customers to pay directly.
Promotions in the Marketing Mix of UPS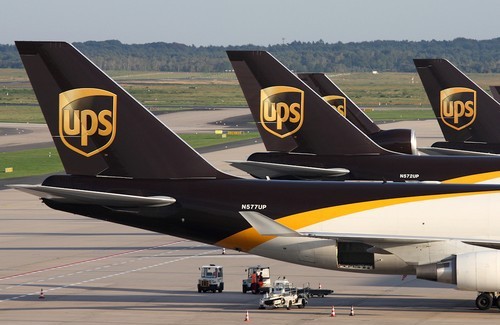 UPS is an internationally acclaimed company that has set up several marketing activities to promote its brand visibility in the consumer market. Advertisement campaigns are displayed with help of newspapers, television, billboards, and magazines for brand recall. Depending on the size of an order placed UPS offers subscriptions and bulk discount schemes to its clients. Its delivery vans are in itself a means of promoting brand awareness amongst its customers as they are able to reach far and wide places.
UPS realizes the importance of social media platform and hence offers service related information via its website. Ad campaigns are also shown on its official website to increase brand awareness. The company encourages its employees to offer voluntary services as part of community activities.
UPS has made several sponsorship deals. It is the Official Logistics Partner of several athletics programs at university and college levels and since the year 2013, has also become official Logistic and Shipping Sponsor of Scuderia Ferrari. Since the year 2014, UPS has become sponsors of golf tournament The Masters. Besides this, it is the Official Express Carrier and sponsor of another golf tournament The Open Championship. The brand has appointed Lee Westwood as its brand ambassador
Liked this post? Check out the complete series on Marketing Mix