YouTube is credited for amassing a collection of short films & TV episodes, thousands of user generated content and hundreds of full-length videos and movies. YouTube is an online site that serves in the excess of two billion videos every day.
It is clearly the leading online video sharing site. This video hosting service provider was founded in 2005 and is today headquartered in San Bruno California USA. Founded by Chad Hurley, Steve Chen and Jawed Karim, YouTube is today owned by Alphabet Inc.
Competitors
About YouTube
Type: Video-sharing website
Industry: Online media
Founded: February 14, 2005
Founders: Steve Chen, Chad Hurley, and Jawed Karim
Headquarters: San Bruno, California, United States
Area served: Worldwide
Key people: Susan Wojcicki (Chairman) and Neal Mohan (CEO)
Number of employees: Over 100,000
Product in the Marketing Mix of YouTube :
The main products in the mix are the videos that are offered to users in many fields. These videos range from news, sports, how-to… videos, documentaries, and reviews among others. Anyone can view any video found on the site. Account holders, on the other hand, are allowed to upload their different videos. The journey of uploading videos starts with users being allowed 15-minute duration video uploads. If you end up having a good track record through the compliance of YouTube's Community Guidelines, you stand the chance of being offered opportunities of uploading videos up to 12 hours in length.
Videos accepted by YouTube are mainly those within the following container formats: MPEV-PS, FLV, MP4, QuickTime File Format and AVI. The 3GP and WebM files compatibility allows for video uploads from mobile phones. Interlaced scanning, as well as progressive scanning videos, can be uploaded with the progressive scanning videos producing the best uploads quality.
YouTube has Partner Program, which establishes partnerships with video creators to allow them to claim a share of the revenue collected by YouTube. The video creators' work is to create videos that make adverts on YouTube to be more responsive. As a result, the video creators are rewarded with 55% of the revenues collected from the adverts the creators promoted. Copyright holders also earn revenue from videos uploaded on YouTube.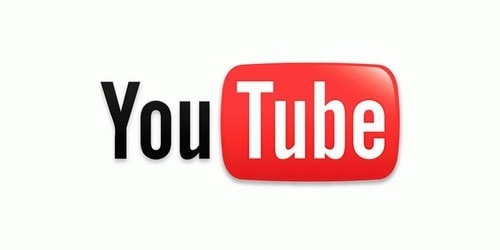 Price in the Marketing Mix of YouTube :
The company has an array of products hence different pricing strategies within its mix. One of the most important revenue generators for the company is from the advertisement sales. YouTube uses the progressive pricing strategy on adverts, where an advertiser is charged per the number of views. The average cost of advertisement is about $7.60 per 100 views.
Place in the Marketing Mix of YouTube :
YouTube offers its users with the ability to upload watch or download videos. Unlike previously when you were required to have installed an Adobe Flash Player plug-in before you could be able to view its videos, as from 2010, viewing is made possible by anyone as the HTML5 standard inbuilt multimedia capabilities that are supported by web browsers are now used to view the videos. The supporting browsers include Internet Explorer, Chrome, and the Safari 8.
Promotion in the Marketing Mix of YouTube :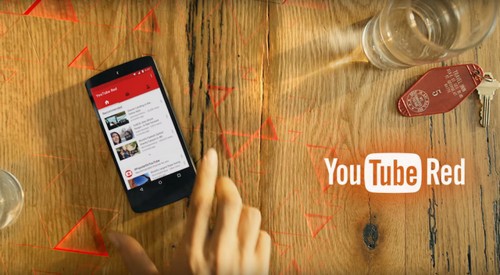 YouTube has done a number of advertisement and marketing promotions in partnership with a number of other companies to improve its visibility. One of such partnership was between YouTube and NBC, an agreement that was struck in 2006. In the following year, YouTube entered into another agreement with BBC with other agreements subsequently being reached at with CBS, MGM and Lions Gate Entertainment where such companies were allowed to post TV episodes and full-length films on YouTube, accompanied by adverts in the Shows- a US viewer section.
Other promotion features have included partnerships with video creators. The main promotion partnership here is the attractive deals that allow the video uploaders to share the revenues collected by YouTube from one's uploaded products. This encourages video creators to upload more quality videos that can attract more traffic.
Liked this post? Check out the complete series on Marketing Mix