Brothers Rudolf Dassler and Adolf Dassler started making shoes in 1924 and formed a company called Adidas. However, in 1948, Rudolf split from his brother's company, and started a company called Puma. Puma has since then grown to become one of Germany's largest maker of athletic shoes. It is a public limited company, which is listed in Frankfurt Stock Exchange. Puma employs more than 9,000 people and distributes its shoes in more than 120 countries throughout the world, generating more than $2.5 million in revenue per year. The company has headquarters in London, Germany and Hong Kong.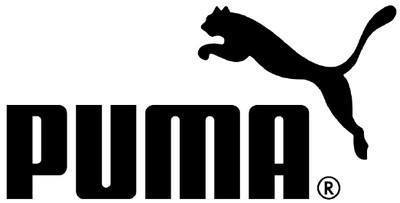 Actually, Puma as a brand is committed to contribute to the sports world by supporting sustainability, peace and creativity. And staying true to its values has made the company a global force. However, this is not the only reason why the company has recorded such a huge success. Its excellent marketing strategy has seen to it that it continues to be a global leader in athletic shoe making. Apart from shes it has also forayed into manufacturing of sports gear, watches and other accessories.
Product in the marketing mix of Puma
Puma has a wide range of footwear, sports goods, and sportswear and fashion accessories. Puma is also the main producer of enthusiast driving shoes and race suits. As matter of fact, the company is the sole produce of NASCAR and Formula 1. In addition to that, the company has partnership with BMW and Ferrari.
Through its collaboration with renowned designers such as Alexander McQueen, Rossi and Yasuhiro Milharaand, Puma has established itself as a reliable brand that can be depended upon to offer quality products. Specifically, the company produces the following products
Sports shoes
Custom made shoes
Apparels
Fancy shoes
T shirts
Tracks
Boxers accessories
Gloves
Helmets
Water bottles
Puma uses national brand ambassadors to promote its product line. Product diversification strategies include production of gymnasium equipment, trekking equipment and Nutrition and Fitness consultancy. Product diversification strategy is designed to make the company more profitable and attract a diversified customer base.
Promotion in the marketing mix of Puma
The company's advertisement strategy in India focuses more on revenue generation from cricketing equipment and sponsoring Ranji trophy. But the company also spends a lot of money advertising in print media and designing creative billboards. Also, there is a greater focus on football gear revenue.
Other advertising strategies include the following
Sales promotion is also another marketing strategy employed by Puma and this comprises of various short-term incentives that encourage more purchases and trials of the products.
The following celebrities have endorsed puma as a brand
Badminton- Saina Nehwal
Tennis Gears- Somdev Devramman
Cricket Equipment- Gautam Gambhir
Health Academy- Shilpa Shetty
Puma is also playing its public relations game well. For instance, the company sponsors trophies in order to promote and protect its image.
Place in the marketing mix of Puma
Puma shoes are mostly distributed to multibrand storefronts as well as the exclusive Puma stores that can be found in major cities in the world. This necessitates a wider selection of shoes and accessories to customers than the competition. With big distribution network coupled with harnessing resources and experience, it is a brand available almost everywhere.
Also, Puma is continuously focusing on retail expansion as can be seen with its aggressive opening of new stores in various countries throughout the world. This is not only meant to bring the products closer to the consumer but also drive its brand and generate profits. As a matter of fact, Puma has vowed to continue to expand its consumer base and full integrate its retail stores online.
Pricing in the marketing mix of Puma
Puma's product prices are affordable when compared to higher priced competitors like Reebok and Adidas. The pricing strategy employed is designed to offer competition to its rival companies. Moreover, Puma normally uses premium pricing strategy because Puma views its brand as premium. Thus, Puma will be higher priced when compared to a competitor like Bata. Adidas and Reebok are the only closest competitors for Puma, pricing of whom is comparatively higher than Puma. Due to the brand name it enjoys, the pricing of Puma products look convincing most of the times.