Disneyland Park was originally named as Disneyland and was built in the American soil. It is an amusement park associated with tourism and hospitality industry. Disneyland Park operates under its parent company The Walt Disney Company and was opened to the general public on 17th July, the year 1955. The theme park attracts more than sixteen million tourists per year and has become one of the topmost recreational and amusement parks in the global arena. Disney land faces heavy competition from several amusement parks such as
SeaWorld Parks
Universal Studios, USA
Genting Highlands, Malaysia
Chessington World of Adventures
Islands of Adventure
Europa Park
Legoland Windsor
About Disneyland Park
Type: Theme park
Industry: Amusement and recreation
Founded: 1955
Founder: Walt Disney
Headquarters: Anaheim, California, United States
Area served: Worldwide
Key people: Bob Chapek, CEO
Number of employees: Approximately 20,000
Product in the Marketing Mix of Disneyland Park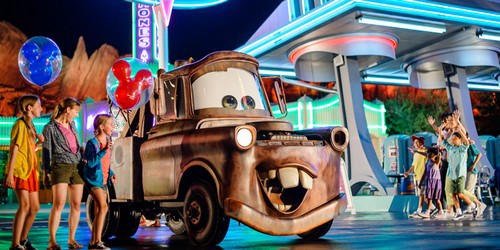 Disneyland Park is one of the oldest theme parks in the world and has become a popular tourist spot because of its innovative products. It offers its visitors wide range of offerings suitable for all age groups. Its diverse offerings and innovative attractions tap tourists from all over the world for a visit. Its product portfolio includes
Tomorrowland – It is a fantasy land with an amazing vision that takes its visitor to future experience. Its products include
Star Wars Launch Bay
Finding Nemo Submarine Voyage
Disneyland Railroad
Disneyland Monorail
Buzz Lightyear Astro Blaster
Autopia
Astro Orbitor
Tomorrowland Theatre
Star Tours
Starcade
Space Mountain
Jedi Training Academy
Character Greetings
Shopping
Dining
New Orleans Square – It is a land of excitement and romance replete with sounds of jazz and scenic beauty. It includes
Disneyland Railroad
Pirates of the Caribbean
Haunted Mansion
Shopping and Dining
Mickey's Toontown – It is a Funland with rides and cartoons that include
Roger Rabbit's Car Toon Spin
Miss Daisy – Donald's Boat
Minnie's House
Mickey's House
Goofy's Playhouse
Gadget's Go Coaster
Chip and Dale's Treehouse
Disneyland Railroad
Character Greetings
Main Street USA- Takes back in time the too early 1900s with products like
Main Street Cinema
Horseless Carriage
Omnibus
Horse Drawn Streetcars
Flag Retreat Ceremony
Fire Engine
Disneyland Railroad
Frontierland- Is an old western town with
Mark Twain Riverboat
Golden Horseshoe Stage
Big Thunder Mountain Railroad
Sailing Ship Columbia
Rafts t Tom Sawyer Island
Fantasyland- Magic, and wonder are part of its charm and includes
Alice in Wonderland
Fantasy Faire
Mad Tea Party
Peter Pan's Flight
Critter Country – A soothing place with interesting options like
Splash mountain
Davy Crockett's Explorer Canoes
Adventureland – Adventure waits for you at every nook and corner on this tropical and lush land with some intriguing rides. Its main attractions are
Tarzan's Treehouse
Jungle Cruise
Indiana Jones
Enchanted Tiki Room
Character greetings
Shopping options like Lion-king, Aladdin and several apparels and plush animals
Dining options
Shows and Parades- An important part that has become its tradition and includes
Fantasmic
The Laughing Stock Co.
Mickey's Soundsational Parade
Place in the Marketing Mix of Disneyland Park
Disneyland Park is situated at Disneyland Resort in California. This theme park was built under the orders of Walt Disney and since its conception has seen several expansion plans. The theme park includes eight land areas referred to as theme-lands and occupies nearly one hundred acres of land.
These lands are divided into specific areas and have different entertainments, rides, excitement, dining options and characters associated with it. Disneyland Park also has a backstage area which is closed for general public and is used by staff members only. Photography is banned in this area but the tourists can carry cameras in the theme park to catch special moments with their loved ones.
In order to run an amusement park, one needs an efficient and well-trained staff to handle matters. Staff at Disneyland uses Theatrical Terminology for emphasizing its amazing performance. Disneyland Park has the distinction of being third-most visited park in the globe and according to a report published in the year 2005, it supported more than 65,700 jobs that included 3.800 third-party employees and 20,000 direct employees.
Price in the Marketing Mix of Disneyland Park
Disneyland Park has targeted local, domestic and international tourists as its target customers. It is the first of its kind to target both kids and adults and thus appeals to a mass audience as it caters to families.
From its onset to the year 1982, visitors paid an admission fee or entrance fee with attractions and rides requiring additional tickets. Several coupons were printed ranging from A to E for various rides. Later the theme park issued a ticket booklet Keys to the Kingdom, which had 10 coupons for a single uniform rate and they could be used on any ride irrespective of its ticket price. After 1982, individual tickets were dropped and a single entrance fee was levied with every ride and attraction free. It guaranteed a steady flow of income even if a tourist stayed for the minimum time. Moreover, the maintenance cost was reduced considerably.
In order to cater to mass audiences at Disneyland Park on February 28th year 2016, announced its decision to adopt a demand-based pricing policy for admission based on single-day. It adopted a different pricing in the context of peak days, regular days and value days.
Promotions in the Marketing Mix of Disneyland Park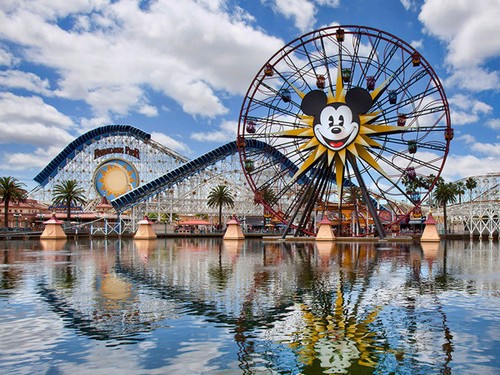 Disneyland Park has adopted several marketing strategies to create and maintain its high brand visibility. Its ads are shown via television, radio, newspapers, magazines, hoardings, and billboards. The theme park has its own official website that offers regular updates about offers, coupons, new rides, main attractions and special events.
 As part of its promotional activities, the amusement park organized a Halloween Party where several areas were decorated in its theme Halloween. From November to the start of January, Disneyland Park is decorated in the festive mode and offers seasonal entertainment programs. It offers packages, special offers; military discounts and seasonal coupons as part of its marketing strategy o attract new visitors and maintain brand loyalty.
It has positioned itself as a fun and happy place and kept apt taglines like The happiest place on earth and Where dreams come true.
Liked this post? Check out the complete series on Marketing Mix