Mom & Me is an Indian brand and a subsidiary of its parent company Mahindra Retail Private limited. It is associated with lifestyle and retail industry and has also forayed in e-commerce sector. Mahindra Retail has been trying to find a perfect balance between Mom & Me retail outlets and its online stores. Its primary target is 9-9 meaning product portfolio for expectant mother to kids and up to nine years. Some of its competitors are as follows-
About Mom & Me
Type: Clothing brand
Industry: Fashion
Founded:2018
Founders: Aswathi Fashion and Mom & Me
Headquarters: Bangalore, India
Area served: India and internationally
Current CEO: Aswathi Lakshmi
Number of employees: Over 1000
Major products:  Kurtis, tops, salwar materials, maternity wear, nighties, sarees, baby clothes
Product in the Marketing Mix Of Mom & Me :
Mom & Me is a well-known brand that deals in high-quality products for mothers, expectant mothers and kids till age nine. It is a one-stop shop with extensive product range that aims to delight its customers with world-class products and value-added services like feeding area, play area, nappy area for change-cum-wash, reading lounge, web kiosks and parenting forums. Mom & Me intends to reach out with personal care and attention so as to provide a feeling of belonging and wellness to its clients. Its diversified product kit is focussed on needs of a child and his/her mother and includes-
Maternity wear
Fashion and casual apparel for infants and kids
Food products
Personal products
Safety products
Travel products
Furnishings
Nursery Furniture
Educational toys
Wellness products for babies
Wellness products for mothers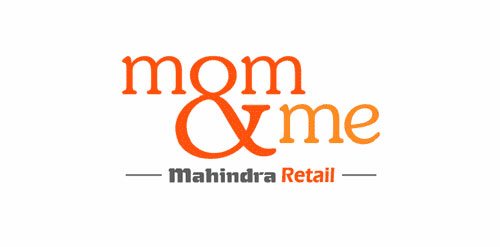 Place in the Marketing Mix Of Mom & Me :
Mom & Me is a retail outlet that has spread its presence in the domestic market of India the with its headquarters base at Bengaluru in Karnataka. At its onset the company decided to launch an expansion policy and various outlets were opened in different cities and towns like Mumbai, Pune, Ahmedabad, Ludhiana and South Delhi. Mom & Me had one hundred and fifteen retail outlets with one hundred and four of them fully-owned by company.
With time, company realised that it the is better to put its onus more on e-commerce than on retail chain as it is cost-efficient and is actually adhering to the feelings of modern India that is techno-savvy and believes in shopping through online portals. Mahindra Retail has been trying to increase its sales through Mom & Me online outlets. It has decided to opt for franchise network henceforth while opening of new stores. Its widespread distribution channel includes services of Mahindra's logistics division that has become a boon in terms of product delivery.
Price in the Marketing Mix Of Mom & Me :
Affordable and realistic rates help in increasing sales volume and this ultimately leads to larger revenues. On this principal concept Mom & Me outlets had adopted a fixed but reasonable pricing strategy because it caters to the mass market. But with time it realised it was better to move cost-structure from fixed to variable and hence took several steps regarding it. It adopted promotional pricing strategy to gain further markets in terms of larger sales volume and offered incentives like discounts and offers to its customers at regular periods.
Some of the Mom & Me stores have been shut down to cut its actual costs so that company can sell its products at slashed rates. It has adopted a policy of shutting mortar and brick outlets and emphasising on online stores because distribution and overall costs incurred via e-commerce is comparatively less than its retail outlets. This move will help Mahindra retail in increasing its profit margins through increased sales via Mom & Me outlets.
Promotions in the Marketing Mix Of Mom & Me :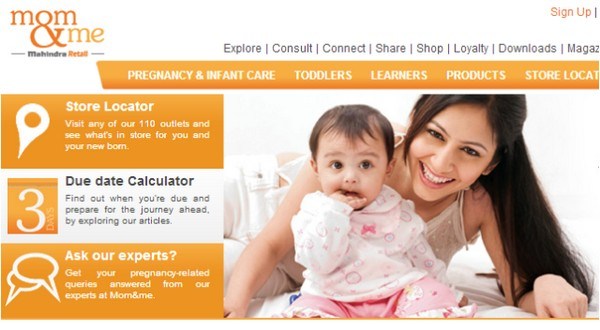 Mom & Me has adopted several promotional policies to gain maximum brand awareness in a consumer market. It has used Niche Marketing to promote its products in domestic market. The company wants to share its knowledge with expectant mothers and mothers.
It has a dedicated website and also a call-centre facility that provides information to interested parties regarding aspects of childhood, infanthood and pregnancy. It offers several incentives like discounts, online coupons, city deals and gift vouchers to attract new and maintain the loyalty of old customers. It promotes its products via social media in its own as well as other shopping portals.
Liked this post? Check out the complete series on Marketing Mix