Boeing is a public company of American origins that is associated with defence and aerospace. This multinational corporation was founded in the year 1916 by William Boeing and has its headquarters based in Chicago in the United States. The company is the largest manufacturer of aircraft and holds a second-largest position as a defence contractor in the global market. Its main competitor in this field is-
About Boeing
Type: Aerospace manufacturer
Industry: Aerospace
Founded: 1916
Founder: William E. Boeing
Headquarters: United States
Area served: Worldwide
Key people: (Chairman): David Calhoun and Dave Calhoun (CEO)
Number of employees: 161,000
Product in the Marketing Mix Of Boeing :
Boeing is the biggest aerospace company that sells manufactures and designs its products in world market.  It is top exporter for the United States and provides product and leasing support services.
It's tailored services and products portfolio consists of communication systems, advanced information, launch systems, defence and electronic systems, weapons, satellites, military aircraft and commercial aircraft. Some of its main products are as follows-
Commercial Aeroplanes- it includes 727, 757, 787, 777, B & W Seaplane, DC-8, DC-4, Douglas Amphibian, Model 40, Supersonic Transport
Defence Products- It includes AJ Savage, A-17/8A, B-9 Bomber, B-50, CH-47 Chinook, F-4 Phantom II, F-15 Eagle, FJ Fury
Space Products- It includes 376 Satellite, 702 Satellite, Apollo Lunar Spacecraft, International Space Station, Lunar Roving Eye, Surveyor Lunar Spacecraft
Other Systems – It includes Personal Rapid Transit System, Model 502 Gas Turbine Engine

Place in the Marketing Mix Of Boeing :
Boeing is an international company that provides support services and products to nearly one hundred and fifty countries. It serves its customers through 160,000 employees and it is one of the most innovative, talented and diversified workforces in the whole world. Its major operations are in St. Louis, Kansas, Wichita, Southern California and Washington State. The company has a Shared-Services Organization that provides internal services to its corporate offices and business units to support its global operations. Managers, employees and corporate officers handle its business operations and heading them is chief executive officer.
Company's distribution channel also includes non-production vendors, production suppliers, and subsidiaries. Its centres of distribution are strategically positioned in several parts of the globe and are interlinked through highly-advanced digital systems. This is necessary to ensure quick delivery of spare parts. In order to ensure smooth operations of Boeing fleet, detailed information is always available.
Price in the Marketing Mix Of Boeing :
Pricing policy of Boeing is dependent on environmental analysis. In the year 2015 according to Fortune magazine it was ranked at 27th position after recording sales of 96.11 billion dollars.  All its products are of premium quality and it has maintained a premium pricing policy for its products. The company is trying to achieve economies through manufacturing and designing process. It faces competition from various rival companies but its qualitative products help it to maintain premium prices for its products. It has adopted value-added pricing strategy by maintaining high prices for premium products.
Every airline is sensitive to schemes and discounts which can bring down prices. Boeing has also adopted a discount pricing strategy to attract new and retain its loyal customers. Like any other manufacturer and retailer, it cuts down its prices periodically to make a sale. Sometimes the company offers up to 20% on new purchases to create sales and ultimately revenues.
Promotions in the Marketing Mix Of Boeing :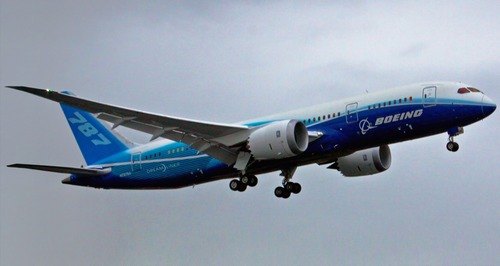 Boeing is a prestigious and well-known corporation and to maintain this status quo it has undertaken several promotional activities. Its advertisements are shown on internet websites, magazines, newspapers and television. Its ads are also shown at various conventions, trade shows and along with its employees, it creates a positive awareness about its brand.  Company's main strength lies in its competitive and efficient workforce and to increase their capabilities it has launched Learning Together Program. This facilitates opportunities for career development and further learning. The company offers to counsel and provides access to its products to selected customers as part of marketing strategy.
In the year 2008, the company started its One Campaign strategy that included a complete internal and external branding under one umbrella and that is of a single branded house called Boeing. It has become a single name and is used everywhere from buildings, cards and even company badges. It has created better visibility for the company.
Liked this post? Check out the complete series on Marketing Mix