Larsen and Toubro are commonly referred to as L & T and is of Indian origins. It is a conglomerate associated with several industries like construction, real estate, electrical equipment, heavy equipment, power, shipbuilding and financial services. The company was founded in the year 1938 by refugee Danish engineers Soren Kristian Toubro and Henning Holck-Larsen along with an Indian financier. Some of its competitors are as follows-
Lanco Infratech
Gammon India
Sundaram Fasteners
Hindalco
Bechtel
ABB Ltd
About Larsen And Toubro
Type: Multinational conglomerate
Industry: Engineering, manufacturing, construction, information technology, financial services
Founded: 7 February 1946
Founders: Henning Holck-Larsen and Svend Toubro
Headquarters: Mumbai, India
Area served: Worldwide
Key people: A. M. Naik (Chairman) and S. N. Subrahmanyan (CEO)
Number of employees: 160,000 (2022)
Product in the Marketing Mix Of Larsen And Toubro :
Larsen and Toubro is one of the most respected and largest companies related to the private sector in India. It has maintained its leadership in most business entities because of its quest for qualitative products and impeccable services. It has a diversified product portfolio that includes-
Material and Metallurgical Handling
Digital Solutions and IT Consulting
Valves
Mining Machinery and Construction
Equipment for Mining and Construction
Construction
Infrastructure
Transportation
Factories and Buildings
Heavy-Civil Infrastructure
Renewable Energy
Water-and-Effluent Treatment
Power Transmission
Automation and Electrical
Meters
Relays
Automation Systems and Products
Compact Substation
Marine Solutions
Low-Voltage and Medium-Voltage Systems
Control and Automation
Marinated Products
Low-Voltage and Medium-Voltage Products
Hydrocarbon
Onshore
Offshore
Engineering Services
Modular Fabrication
Construction services
Hydraulics
Customised Hydraulic-Systems
Radial Piston-Pumps
Low-Speed High-Torque Motors
Rotary Joints
Hydraulic Cylinders
Heavy Engineering
Aerospace and Defence
Nuclear-Power-Plant
Process Plant
Critical Piping
Power
Gas-Based and Coal-Based Power Plants
Shipbuilding
New Construction related to Commercial and Defence Shipbuilding
Ship Conversions, Refits and Repairs
Rubber Processing Machinery
Hydraulic and Mechanical Tyre-Curing Presses
Bladder and Tube curing Presses
Power Development Limited
Hydro and Thermal Power Projects
Technology Services
Process Industry
Medical Devices
Industrial Products
Consulting Services
Power Electronics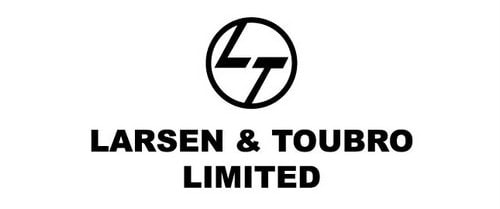 Place in the Marketing Mix Of Larsen And Toubro :
Larsen and Toubro is a multi-national company with its headquarters base at Mumbai in Maharashtra. The company started its operations from Bombay and after Independence set up offices at Kolkata, New Delhi and Chennai. Larsen and Toubro have expanded its horizons to several places including Australia, Bhutan, Jordan, Maldives, Iraq, Kenya, Germany, Algeria, Sudan, West Indies and Nepal.
It has worksites in twenty areas located in South-East Asia, Middle-East, Russia, East Asia and CIS countries.  It has also joint ventures with companies in Japan and Malaysia. Larsen and Toubro have an intensive supply chain that offers support to its global operations by managing its projects, factories and offices in India and abroad. Additional offices have been set up in UAE and China. Several manufacturing facilities of the company are located all over the world.
Price in the Marketing Mix Of Larsen And Toubro :
Diversified product portfolio has helped in garnering better profit margins for the company. At the end of the financial year, 2015-16 Larsen and Toubro declared its estimated revenues at rupees 102,631.69 crores with a profit margin of 5,537.99 crore rupees. It has several business interests and company has assumed a fair pricing policy for them.
Larsen and Toubro want to penetrate in further markets and have kept a penetration pricing strategy. It also faces stiff competition from several companies and in order to maintain customer loyalty it has adopted competitive pricing strategy. This helps in undermining the efforts of rival companies who are interested in taking away its clients.
Promotions in the Marketing Mix Of Larsen And Toubro :

Larsen and Toubro have been the recipient of several awards in recognition of its services. In the year 1997 Rajiv Gandhi National Quality Award was given to its Bengaluru Works-Division and in the year 2013, Golden Peacock National Quality Award-2012 to L & T Power. L & T was ranked at the fourth position in the year 2012 by Newsweek in its global list of industrial sector for being a green company. The company has adopted an intensive marketing strategy because it realises the advertising power of consumer mindset. Its ad campaigns are advertised via television, magazines, newspapers, billboards and social media to garner maximum brand exposure.
Liked this post? Check out the complete series on Marketing Mix