PVR Cinemas is associated with the entertainment industry. It is a publicly traded company of Indian origins. It was a joint venture between Village Roadshow Limited and Priya Exhibitors Private Limited on 40:60 ratios.  The company started operations from the year 1997 and was founded by Mr Ajay Bijli. PVR Cinemas has the distinction of being the first multiplex cinema in India and recently it became the largest chain of cinema in India after acquiring CineMax. It has several firsts to its credit as it introduced ticket booking and payment option via online channels. PVR Cinemas faces competition from following companies
Adlabs film
Fun Cinemas
Inox Leisure
Wave Cinemas
About PVR Cinemas
Type: Multiplex chain
Industry: Cinema
Founded: 1997
Founder: Ajay Bijli
Headquarters: Gurgaon, Haryana, India
Area served: India
Key people: Ajay Bijli (Chairman) and (CEO)
Number of employees: 15,000
Product in the Marketing Mix Of PVR Cinemas :
PVR Cinemas operates as a multiplex and is the most popular one in India. The company realised the potential of innovative technology and hence operated and developed state-of-the-art multiplexes.
These offered qualitative and superior ambience and were able to draw crowds in droves because of novelty. PVR Cinemas used updated technology systems like Xenon Technology, Digital-Cinema Technology and Dolby Stereo-Sound-System. It was able to earn exclusive rights for numerous screen blockbusters from well-known distributors like 20th Century Fox and Warner Brothers.
PVR Cinemas operates single-screen, double-screen and multiple screen theatres and offers luxurious seating arrangements and comfortable viewing with best food options.  PVR Cinemas is also involved in distribution and production of Hindi, English and regional movies. It has entered into partnership deals to manage and operate coffee shops, pubs, food courts and setting up and running of ice-skating rinks, karaoke centres and bowling alleys.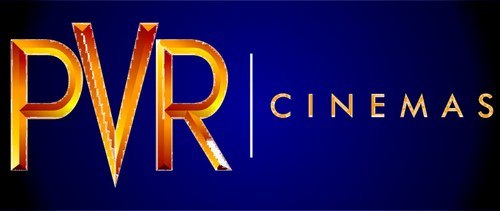 Place in the Marketing Mix Of PVR Cinemas :
PVR Cinemas has a Pan-India presence with its headquarters base at Gurgaon in Haryana. It has spread its activities to one hundred and twenty-one locations in forty-seven cities and towns like Delhi, Noida, Faridabad in NCR Region, Jalandhar and Ludhiana in Punjab, Bhopal and Indore in Madhya Pradesh, Raipur and Bhilai in Chhattisgarh, Allahabad and Kanpur in Uttar Pradesh, Kolkata in West Bengal and Mysore and Bengaluru in Karnataka. Its widespread distribution network includes magnificent viewing with help of five hundred and fifty-three screens. PVR Cinemas operates with help of its subsidiaries namely Lettuce Entertain You Limited, PVR bluO entertainment Limited and PVR Leisure Limited.
Price in the Marketing Mix Of PVR Cinemas :
PVR Cinemas has targeted upper and upper-middle class from a semi-urban and urban section of society as its potential customers. The company is committed to offering the best possible products and services to its esteemed customers. It has gained a first-mover advantage over rival brands and does not bother much about ticket prices. Besides cinema broadcasting, PVR Cinemas earns further revenues from advertisements, product displays and sale of beverages and food items in multiplex premises.
PVR Cinemas has adopted a mid-premium pricing policy and has kept its ticket prices marginally higher than other brands. It is sure of its customer loyalty because it offers premium and quality services and products at mid-premium prices and today's generation wants the best even if they have to shed a few bucks extra to gain them. PVR Cinemas has implemented a promotional pricing policy and offers incentives in form of free tickets and coupons for beverages at reduced prices and other vouchers to increase its sales volumes and garner further revenues.
Promotion in the Marketing Mix Of PVR Cinemas :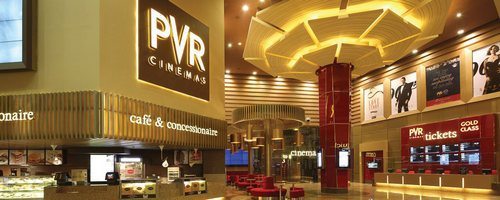 Advertising and marketing are two important aspects in relation to services. PVR Cinemas has a strong brand equity and recall. It has implemented several promotional activities to create positive brand awareness in the consumer market. It uses print media to gain exposure and create a market for its products. PVR Cinemas advertises its multiplex theatres via informing the public about its numerous shows and their timings.
Latest schedules are updated on regular basis to keep audiences aware of the changes. New developments are instantly communicated via press releases. PVR has collaborated with Airtel, a cellular brand to organise contests that require customer participation. Both brands gain immensely as they give free tickets to lucky customers. As part of promotional activities, PVR Cinemas hosts several launch parties for its movies and invites famous movie stars.
Liked this post? Check out the complete series on Marketing Mix