Comcast Cable Communications, LLC is a division of its parent company Comcast and is traded under Xfinity name. The company is associated with telecommunications and deals with a cable network. It was founded in the year 1981 and its CFO and Chairman are Catherine Avgiris and Neil Smith respectively. Xfinity provides products and services to residential customers as well as small business. Its competitors are
About Xfinity
Type: Telecommunications company
Industry: Cable television, internet, and telephone service provider
Founded: 2002
Founders: Comcast Cable Communications
Headquarters: Philadelphia, Pennsylvania, U.S.
Area served: United States
Current CEO: Dave Watson
Number of employees: Over 190,000
Major products: Cable television, internet, and telephone service
Product in the marketing mix of Xfinity
Product portfolio of Xfinity includes
Home security

VoIP phone

Broadband internet

Cable television
In the year 2013, hotspot services were broadcast with help of branded equipment of Xfinity from a residence of its customers.
It is a combination of router and modem that is necessary for accessing internet. It provided free access to WI-FI in nearly 500,000 locations spread across the US. Xfinity has set up limits to its usage every month. In the year 2008, it offered a monthly Bandwidth-cap of 250 GB combining download and upload as a monthly limit.
Over-usage of three times in six months resulted in the termination of services for a year. In the year 2012 its usage was increased to 300GB and in the year 2016 data cap was increased to 1TB in limited markets with normal usage restricted at 300 GB. Xfinity Voice enables communication by using VoIP and in the year 2012, it supplied residential phone lines to 9.34 million users. Xfinity Home offers automation and security services for home and it includes surveillance camera, fire alarm and burglar monitor.
Place in the marketing mix of Xfinity
Comcast under Xfinity name is the largest access provider of internet access in the United States and in year 20111 it was servicing nearly forty percent of the total customers. By the year 2013, it had 19.986 million customers that were using high-speed internet.  According to service terms, IP address was provided to all its residential customers. Services were earlier provided through direct-sales employees only but in the year 2011, brand Xfinity created Solution-Provider Program.
This is an indirect sales channel that helps system integrators and telecommunication consultants to sell various services to mid and small business. This program provides recurring commissions to its sales partners and is founded on monthly revenue system.
Price in the marketing mix of Xfinity
In the year 2007 revenues for Xfinity brand were estimated at 23.7 billion dollars and by the year 2013, they were estimated at 48.1 billion dollars. The company started providing internet services in the year 1996 and currently are offering internet subscription on a different plan basis. Users are charged additional 10 dollars monthly for renting cable modem and the fees are not applicable to people who have bought their personal modem.
For internet installation, the company charges 20 dollars as fees and it is waived for subscribers who install it themselves. Its pricing policy also includes a program Internet Essentials. It provides internet services at low-cost for families whose children have qualified for reduced or free school lunch. FCC made this offer mandatory for Xfinity and nearly 220,000 households were participating in it by the year 2013.
Promotions in the marketing mix of Xfinity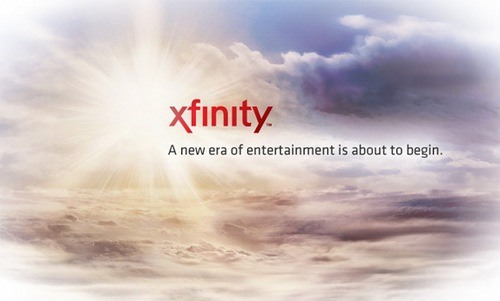 Marketing has been an integrated part of Comcast and it has been promoting its brand Xfinity at a faster pace to create an individual identity of its own. Xfinity has been a sponsor for  
NBA and it includes teams like Atlanta Hawks, Washington Wizards, Miami Heat, Chicago Bulls
NFL and it includes teams like Atlanta Falcons, Houston Texans, Detroit Lions, Miami Dolphins, Washington Redskins
MLB and it includes Detroit Tigers, Atlanta Braves, Washington Nationals

Motorsports like NASCAR Xfinity Series

College sports like Pitt Panthers, Utah Utes

NHL like Boston Bruins, Washington Capitals
Rebranded trademark Xfinity have been displayed in Comcast's promotional markets like radio, cable telephone, cable internet access and digital cable. Digital cable was given the brand name Xfinity TV, its Digital voice was rebranded as Xfinity voice and its high-speed internet was renamed Xfinity Internet.
Liked this post? Check out the complete series on Marketing Mix