The Body Shop International Limited uses its trading name The Body Shop in consumer market. It is a subsidiary of its Brazilian parent company Natura & Co. and was earlier owned by French company L'Oreal from years 2006 to June, 2017. This brand of British origin was founded in year 1976, 26th March by its founder Anita Roddick. The Body Shop is associated with cosmetic industry as it deals in beauty products. It faces competition from the following
Sephora USA, Inc
Bath & Bodyworks, LLC
Alliance Boots GmbH
About Body Shop
Type: The Body Shop is a British multinational cosmetics, skincare, and perfume company.
Industry: Cosmetics
Founded: 1976, Brighton, United Kingdom
Founder: Anita Roddick
Headquarters: Littlehampton, West Sussex, United Kingdom
Area served: Worldwide
Current CEO: David Boynton
Number of employees: Over 22,000
Major Products: Cosmetics, skincare, and perfume
Product in the Marketing mix of  The Body shop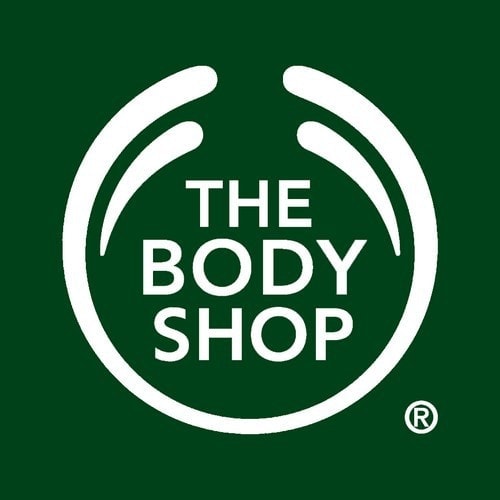 The Body Shop is an internationally acclaimed company that has more than one thousand products under its umbrella. It is naturally inclined towards creating eco-friendly and natural products and features ingredients like sesame seed oil and marula oil.
Its diversified product portfolio includes products in accordance to skin types like normal skin, oily skin, sensitive skin, dry skin and combination skin. The products are also based on age like for younger generation, matured people, ageing and first signs. Several products are used as protection and for skin concern like free skin, blackheads, spots, hydrated skin, balanced skin, protected skin, radiant skin, sun protection and nourished eyes. Its diversified product portfolio includes-
 Hair- Shampoo, conditioner, combs and brushes
Ginger Shampoo
Rainforest Radiance Hair Butter
New Fuji Green Tea Cleansing Hair Scrub
Body- Gels, washes, treatments for hands, feet, and body, spa, soaps, scrubs, sorbets, lotions, deodorants, bronzing, massage and body oil, body butters, bath treats and accessories
The Body Shop Olive Body Scrub
The Body Shop White Musk Anti-Perspirant Deodorant
The Body Shop Fuji Green Tea Exfoliating Soap
Face- Face treatments, sun protection, night care, moisturizers, men's shaving, lip care, masks, exfoliators, eye care, blemishes and correctors, toners, make-up, removers, washes and cleansers and accessories
The Body Shop Drops of Light
The Body Shop Vitamin E Range
The Body Shop Drops of Youth
Make-up- lip care, mascara, eyeshadow, eyeliner, eyebrows, brushes, primers, concealers, foundations, cheeks, bronzing and BB creams
The Body Shop Fresh Nude Foundation
The Body Shop Instamatte
The Body Shop Down To Earth Eye Shadow Black Quad
Fragrance- Eau De Toilette, Eau De Parfum, Body Mists
Atlas Mountain Rose Fragrance Mist
White Musk Chiffon sheer body Mist
Arber Eau de Toilette
Place in the Marketing mix of The Body shop
The Body Shop has spread its product presence to more than three thousand and forty nine outlets that are either owned by the company or are let through franchisee system. Its international presence includes sixty six countries like Belgium, Canada, France, Italy, Saudi Arabia, Indonesia, Japan, Korea, Romania, India, Hungary, Portugal, Finland and Bangladesh. The Body Shop has its headquarters based at West Sussex in the United Kingdom.
The Body Shop has a strong and powerful distribution network that facilitates both bringing in the raw materials and sending the end-products diligently to its customers. Its organised supplier network helps it in getting raw materials from local communities. It believes in the franchise system and has well-designed outlets whose peaceful ambience helps in attracting the customers.
Besides the retail shops' products are also available via multilevel marketing channel 'The Body Shop At Home'. This network was started in the year 1994 and through it, the consultants or distributors could recruit other people to market and sell its products. According to a report in the year 2008, the consultants received 25% personal discount on the items and this channel was first tried in Australia and after its success to other countries like New Zealand, Canada, Germany, Mexico, France, South Korea and The Netherlands.
Price in the Marketing mix of The Body shop
At the end of the financial year 2018, the brand posted its revenues at 1.4 billion US Dollars. The Body Shop has targeted women from cosmopolitan cities and urban class who are health and beauty conscious and belongs to higher income group. The brand has positioned itself as a natural care luxurious brand that caters to a high-end section of society. It has recently included men as their target customers and has been marketing products for them.
The Body Shop has targeted those who are appreciative of eco-friendly products even if their range is high. Its nature of branding is ethical and contributes towards high costs. This has led to the high prices of the products. The brand has maintained premium prices for its premium products. It faces a lot of competition even in premium category products. To compete with rival brands it has adopted a competitive pricing policy which keeps its product prices at par with prices of rival brands.
Promotions in the Marketing mix of The Body shop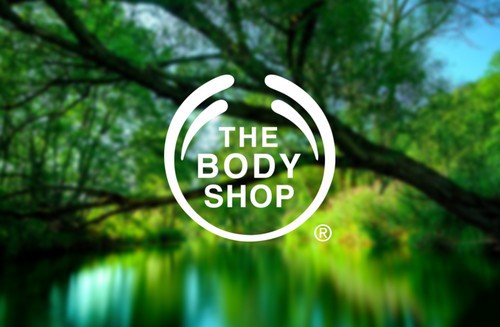 The Body Shop has used several marketing policies to promote its brand name in the consumer market. It has adopted a societal marketing concept and encourages usage of plant-based materials. Its advertisements are mainly through fashion magazines and social media platform. The brand has its own website that markets its products.
It also has tie-ups with other shopping portals that sell its products online. The official website also offers regular updates about its products and also about latest offerings and incentives. Skincare articles are published on its site informing the consumers about the actual way of putting and removing make-up, which product will suit which type of skin, the ingredients used in product formation and also about its personalized gift programs.
The Body Shop has used environmental and social campaigns to promote its brand in the consumer market. In the year 1986, the brand was associated with Save the Whales campaign. The Body shop outlets posted posters on windows of its shops sponsoring local community events. It has campaigned sincerely to end cosmetic testing on animals. Its products are certified as the non-animal tested brand.
The Body Shop has been the recipient of recognition and award for its contribution like Lifetime Achievement Award in the year 2009 by RSPCA, to recognise its stand on not testing its products on animals.
The Body Shop Foundation was established in year 1990to support global projects for animal and environmental protection. It has donated more than 24 million pounds in grants and funds projects like Children on the Edge.
Liked this post? Check out the complete series on Marketing Mix