Maaza is a fruit drink and is associated with beverage industry. It is of Indian origin and occupies largest market share in the fruit drink market. Maaza is a subsidiary brand of its owner The Coca-Cola Company. It was launched in Indian market in the year 1976 and since then has been introduced in several global markets. Maaza has a refreshing and irresistible taste that has made it a household name in most countries. Some of its main competitors are as follows-
Frooti
Magnolia
Slice
Real Mango
About Maaza
Type: Fruit drink brand
Industry: Food and beverage
Founded: 1976
Founder: Parle Agro
Headquarters: Mumbai, India
Area served: India, Pakistan, Africa, and Europe
Key people: Vijay Bhatia (Chairman) and Schauna Chauhan (CEO)
Number of employees: 15,000
Product in the Marketing Mix Of Maaza :
Maaza has become synonymous with mango as it is a soft drink with mango flavour with a distinctive pulpy taste. It is made from mango variants like Alphonso and Totapuri and is available in different packaging formats like small cartoons, cans, returnable bottles and PET bottles. Maaza is currently designed, developed, marketed and distributed by Infra Foodbrands and is available in ten different variants like-
Maaza Mango
Maaza Guanabana
Maaza fruit Punch
Maaza Papaya
Maaza Banana
Maaza Pineapple
Maaza Passion Fruit
Maaza Lychee
Maaza Guava
Maaza Tropical
Recently a new variant of Maaza has been launched in market titled Maaza Milky Delite and is made from a combination of its core ingredient mango along with milk solids. It is available in tetra packs of 200ml.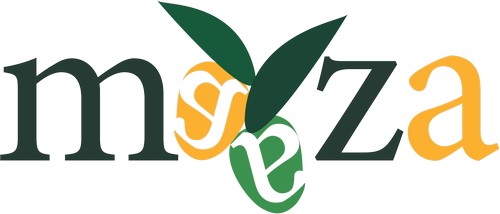 Place in the Marketing Mix Of Maaza :
Maaza has gained worldwide recognition because of its unique taste. After it was acquired by Infra Foodbrands its international presence has spread to nearly thirty-three countries in Caribbean, Canada, North America, West Africa and Europe. Maaza has a strong distribution channel and has adopted VMS or Vertical Marketing System of distribution.
It includes services of wholesalers, distributors and retailers and producers so that its product is available to consumers very easily via minor and major retail outlets like cafes, hotels, college and school cafeterias, convenience stores, supermarkets, hypermarkets, food markets, discount stores and corner shops. Maaza has also adopted first and second level distribution-channel. It includes directly selling its products to retailers without middlemen through company depot. Products are also sold directly to retail outlets via one level channel of distribution policy.
Price in the Marketing Mix Of Maaza :
Maaza has gained an iconic status and its popularity continues to grow in such competitive times. Brand faces serious rivalry from similar product brands and in order to maintain its position as number 1 it has adopted a competitive pricing policy. Product prices have been kept at a similar range to match the prices of rival brands. It is its distinctive taste that makes Maaza such a hot property in the consumer market.
Maaza has targeted families as its potential customers and has launched its products in different sizes and packages to suit the needs of its individual members as well as whole family. It has kept affordable and reasonable rates of its products to increase and retain existing customer loyalty.
Promotion in the Marketing Mix Of Maaza :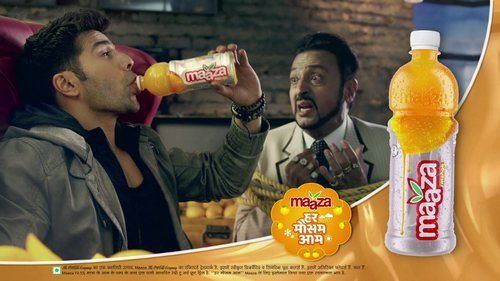 Maaza has been ranked at first position in non-carbonated drink market in India and has adopted several marketing plans to maintain its status quo.  The company has projected its drink as Wholesome Funfilled Real Fruit Experience and has worked along this concept o promote it in the consumer market. Maaza has been positioned as all-season drink and targets mango lovers who crave it in off-season when it is no longer possible to eat mangoes. It's descriptive slogan Har Mausam Mein Aam gives mango loyalists the incentive to purchase it throughout the year.
The brand has roped in several famous personalities to endorse its products like Indian actors Imran Khan, Parineeti Chopra, Varun Dhawan and Jennifer Winget. Maaza has gained a huge fan following because of it's witty and catchy commercials that are shown via television, radio, newspapers, magazines and billboards.
Its integrated promotional policy includes direct dealings via organising road shows, experimental sampling and presence in popular touch-points. Its most popular taglines are Taaza Mango Maaza Mango; Botal Mein Aam Maaza Hain Naam and Maaza Lao Aam Ki Pyas Bujhao.
Liked this post? Check out the complete series on Marketing Mix