Lux is associated with FMCG industry and deals in the personal healthcare segment. It is a subsidiary brand of its parent company Unilever and was founded in the year 1899 by Lever Brothers. In the year 1900, its brand name was changed to Lux from Sunlight Flakes and it was launched in the consumer market of United States in the year 1925 and the United Kingdom in the year 1928. Some of its competitors are as follows-
Nirma
Vivel
Johnson & Johnson
Godrej
Wipro
Colgate-Palmolive
About Lux Soap
Type: Soap goods
Industry: Personal care
Founded: 1925
Founders: Lever Brothers
Headquarters: London, UK
Area served: Global
Current CEO: Alan Jope
Number of employees: 150,000
Major products: Beauty soap, shower gel, body wash
Product Mix in the Marketing Mix Of Lux Soap :
Lux is a global brand that deals in manufacturing and marketing of soap and related products. Its product range includes shower gels, beauty soaps, hair shampoos, bath additives and hair conditioners. Lux soap comes in packages of 40gm, 80gm and 120gm, colours like white, pink, blue, yellow and green and several fragrances. Some of its popular variants are as follows-
Lux Almond Delight
Lux Fruit
Lux Orchid Touch
Lux Saffron
Lux Sandalwood
Lux Rose
Lux Oil and Honey glow
Lux Aromatic Extracts
Lux Chocolate
Lux International
Lux Crystal Shine
Lux Strawberry Cream
Lux Peach and Cream
Lux Purple Lotus and Cream
Lux Soft Touch
Lux Power Me Up
Lux Magic Spell
Lux Wake Me Up
Lux Golden Glow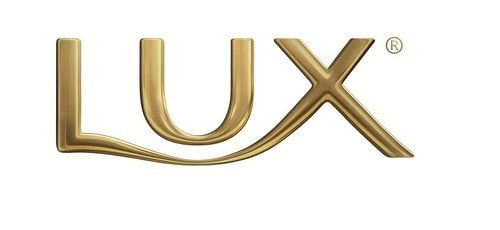 Place Mix in the Marketing Mix Of Lux :
Lux is an international brand with its headquarters base at Singapore. Its products are available in more than one hundred countries of the world and occupy a huge market share in countries like South Africa, Thailand, Brazil, Bangladesh, Pakistan and India. Its international market includes United Kingdom, Japan, China, United States and Argentina.
Its manufacturing plants are located in seventy-one places across the world. Lux has a widespread and strong distribution network in a global market that includes distributors, warehouses, stockists and retailers. In India, distribution channel includes more than seven thousand stockists and two thousand suppliers so that products reach consumers through more than one million retail outlets as its products are easily obtainable via corner shops, convenient shops, supermarkets, hypermarkets and malls. Wholesalers and large retailers can place bulk orders directly with Lux Company.
Price Mix in the Marketing Mix Of Lux :
A sound pricing strategy takes a company forward and it is necessary to evaluate every aspect including market conditions, production costs and also prices set up by rival brands before setting up its own product prices. Lux Soap became a brand used by the mass market with its revenues crossing one billion euro in the year 2009.
It has adopted a competitive pricing policy as it faces stiff competition in the market and hence has kept product prices reasonable and affordable. In order to create bulk sales it has adopted a promotional pricing plan and offers incentives like discounts, coupons and one free product on bulk buying of three soaps. This helps in increasing sales figures and ultimately leads to greater revenues.
Promotions in the Marketing Mix Of Lux :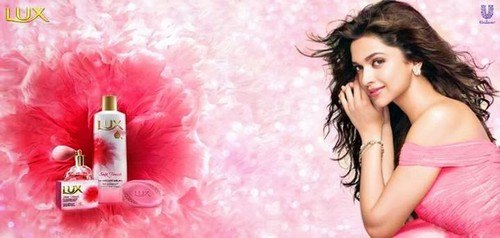 Lux is a household name and has become a synonym for soap. Brand believes in aggressive and intensive marketing and has launched several ad campaigns for its international market. During early years it used print media and advertised via magazines like Ladies Home Journal to gain brand visibility.
Currently Lux brand advertisers through several mediums like television, newspapers, magazines, billboards and social media platforms including Facebook, Twitter and Blogs. It also sponsors events and functions like Lux Zee Cine Awards and Lux Dance India Dance. Lux believes in celebrity endorsements and has always used them to promote its products in the consumer market for gaining maximum coverage.
Over the years famous international personalities associated with brand Lux are Deborah Kerr, Deanna Durbin, Samantha Eggar, Sandra Dee, Natalie Wood, Cheryl Ladd and Sophia Loren. In India, actors associated with Lux are Deepika Padukone, Katrina Kaif, Aishwarya Rai, Rani Mukherjee, Sridevi, Hema Malini and Sharmila Tagore. Lux has also included male models like Shahrukh Khan, Paul Newman and Abhishek Bachchan to act in its ad campaigns.
Liked this post? Check out the complete series on Marketing Mix