Royal Dutch Shell plc is also referred to as Shell. It is associated with oil and gas industry as it deals in the energy sector. Royal Dutch Shell is a public limited company of British-Dutch origin. This multinational company is known as one of the six supermajors and was founded in the year 1907 by merging Shell Trading and Transport Company from the United Kingdom to Royal Dutch Petroleum Company from the Netherlands.
In the year 2013, it was ranked at first position as largest company in the world via Fortune Global 500 list. It faces stiff completion and some of its major rival companies in the world are as follows-
ConocoPhillips
TOTAL
BP
Exxon Mobil Corporation
Chevron Corporation
Caltex
Amsoil
ARCO
Sunoco
About Royal Dutch Shell
Type: Multinational oil and gas company
Industry: Oil and gas
Founded: 1907
Founder: Marcus Samuel
Headquarters: The Hague, Netherlands
Area served: Worldwide
Key people: Andrew Mackenzie (Chairman) and Ben van Beurden (CEO):
Number of employees: 93,000
Product in the Marketing mix of Royal Dutch Shell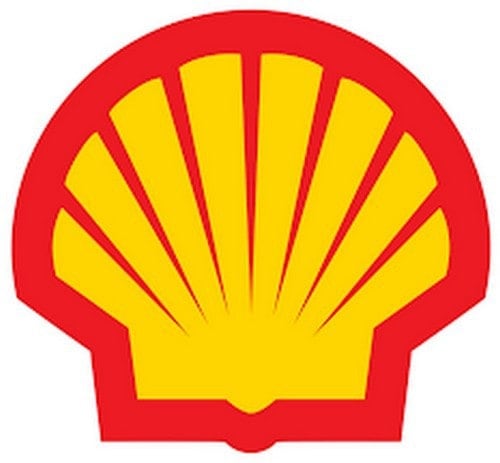 Royal Dutch Shell is an active participant in most of the areas related to oil and gas industry. Its oil produce is estimated at 3.7 million barrels every day and it is ranked at first position as largest producer in terms of liquefied natural gas in the world.  Royal Dutch Shell has divided its operations in four groups
Downstream – It manages marketing, distributing and manufacturing activities of its company related to chemicals and oil products and deals in refinery, shipping and supplying of crude oil.
Integrated Gas and New Energies – It deals in liquefying natural gas as it converts the gas to liquids and also deals in low-carbon opportunities.
Upstream – It is a search operations department that searches and recovers natural gas and crude oil. It operates and manages the midstream and upstream infrastructure so that oil and gas are delivered in the markets successfully.
Projects and Technology – It operates and manages both downstream and upstream activities and offers functional leadership in areas related to safety, health, environment, procurement and contracting. This group also delivers the company's major projects and offers technology and technical services.
Royal Dutch Shell has been working towards offering energy solutions that are environmentally safe. Its products include
Business Customers
Shell Sulphur Solutions
Lubricants
Shell Chemicals
Shell Fuel Cards
Marine
Commercial Fuels
Aviation
Shell for Suppliers
Shell Liquefied Petroleum Gas or LPG
Shell Global Solutions
Shell Bitumen
Shell Trading and Supply
Energy and innovation
Shell Eco-marathon
Deep Water
New Energies
Natural Gas
Motorists
Shell Fuels
Shell Engine Oils
Shell Lubricants
Shell App
Advice and Tips
Shell Credit Cards
Place in the Marketing mix of Royal Dutch Shell
Royal Dutch Shell has spread its operations in nearly seventy countries of the world. It has its headquarters base at The Hague in Netherlands and its registered office at Shell Centre in London. The company operates in Algeria, Tunisia, Nigeria, Morocco, Libya, Ghana, Egypt and Cameroon in Africa. In Asia it has been active in Malaysia, Hong Kong, Philippines, and Singapore.
In Europe it has spread its operations in United Kingdom, Nordic Countries and Ireland. Royal Dutch Shell has spread its operation network to Australia and United States and recently in Arctic region.
Royal Dutch Shell has a wide range of distribution and supply system that includes successful product distribution to most parts of the global arena. It has set up more than seven hundred and seventy supply points and one hundred distribution terminals in nearly twenty-five countries.
It operates via forty-four thousand service stations situated in most parts of the world. The company sells fuels under its Shell V Power brand to more than sixty global countries. Shell Pipeline Company deals in transporting refined products and crude oil via the United States and The Gulf of Mexico.
Price in the Marketing mix of Royal Dutch Shell
Royal Dutch Shell has been ranked at sixth position in the world and the largest in Europe in terms of revenues earned in the year 2016. At the end of the fiscal year 2017, it had posted its revenues and net income at 305.1 billion US Dollars and 12.97 billion US Dollars respectively.
Royal Dutch Shell has targeted countries and corporate houses to fulfill its energy needs and individuals looking to meet their domestic needs via petrol and diesel. Most products related to oil and gas sector are regulated by the government and market trends and hence the company has no choice but to maintain its pricing policy accordingly. It tries to maintain a policy that will benefit its organization as well its clients.
Royal Dutch Shell has kept a variable pricing policy because it deals in several products and services. It wants to keep the product prices dependent on the value provided. The company has positioned itself as a leading brand in the world and for some products, it has adopted a premium pricing policy that is unchallenged because of high-quality products.
Royal Dutch Shell faces stiff competition in domestic markets and has adopted a competitive pricing policy for several products. The prices are kept at par with the prices adopted by the rival companies.
Promotions in the Marketing mix of Royal Dutch Shell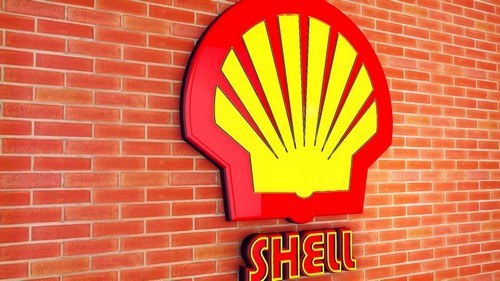 Royal Dutch Shell is a strong brand name with a presence in various countries of the world. It has adopted several marketing strategies to retain its brand position in the consumer market. Its distinctive logo is easily recognized and helps in promoting brand awareness.
The taglines are self-descriptive like Made to move further, You can be sure of Shell and let's Go. Royal Dutch Shell advertises via print, digital and visual medium in newspapers, magazines, and television. It recognizes the popularity of social media platforms and has adopted distinctive promotional policy via Facebook, its official site, YouTube, and Instagram accounts.
Royal Dutch Shell is aware of its social responsibility and is working diligently towards reducing and reusing waste. Its scientists have created a lubricant for stopping corrosion. It actively participates in community projects by providing volunteers from its company to make a difference.
The company has collaborated with composers and singers to promote its brand as a responsible and eco-friendly organization. It recognizes the advantage of sponsorship deals and has sponsored motorsports like BMW Motorsport, DJR Team Penske, Scuderia Toro Rosso and Scuderia Ferrari.
Liked this post? Check out the complete series on Marketing Mix