Royal Bank of Canada is a Public Company; it was founded 152 years ago in Halifax, Nova Scotia. With the headquarters in Toronto, Ontario Canada, Royal Bank of Canada is the biggest bank in Canada. The Royal Bank of Canada serves more than 16 million people across the world with help of 78,000 employees.
With a widespread presence in the United States and the Caribbean, Royal Bank of Canada is branded as RBC Bank. RBC caters to more than a million customers in the Caribbean itself.
With the presence in more than 40 countries, RBC BANK easily qualifies to be the largest company from Canada in both market capitalization and revenue wise.
About Royal Bank of Canada
Type: Bank
Industry: Financial services
Founded: 1864
Founder: George Taylor Denison
Headquarters: Toronto, Ontario, Canada
Area served: Canada, United States, Caribbean, and Europe
Key people: David I. McKay (Chairman) and Doug Porter (CEO)
Number of employees: Over 89,000
Products in the marketing mix of the Royal Bank of Canada
An international bank that caters to more than 16 million people is surely doing something good to the society. With quality services and impressive products, RBC Bank has made it easier for individuals and enterprises to save, invest and acquire loans.
With a pool of impressive products in its satchel, RBC Bank has made it easier for individual and enterprises to acquire requisite growth with the capital help from the bank.
Here are some of the pioneer services and products from RBC BANK
Saving accounts
Investment accounts
Retirement, Future Planning services
Loans for education, business and personal needs
Saving accounts and retirement planning services have helped millions of individual customers manage their personal finance really well. It is the quality assistance by a bank at every interval that has made it possible for people to get more done in less time.

Place in the marketing mix of Royal Bank of Canada
Royal Bank of Canada caters to a wide audience of 16 million across the bank and revenue of 35.321 Billion Canadian Dollars and assets worth more than 1,074.208 Canadian Dollars. Royal Bank of Canada has grown to such a stature after expanding to more than 40 countries in last 152 years slowly and steadily.
With an impressive presence in the United States and the Caribbean, RBC BANK made a mark and then started expanding to other corners of the world.
Here's a bit more about the geographical presence of RBC Bank:
Operates in approximately 41 countries

Caters to 16 million international customers

Is present in all developed countries like UK, Europe and China

Is present in developing countries like India and Philippines and is providing business with requisite capital for growth and development.
Pricing in the marketing mix of Royal Bank of Canada
Banks follow a different paradigm for revenue generation and government of particular countries controls these paradigms, rates and other factors. It is the central bank in every country that decides the repo rate, investment rate, loan and mortgage rates.
Return on investment, taxes, loan rates, rates charged on education loan and savings interest provided to customers are all decided according to the rates defined by the central bank of every country. Royal Bank of Canada has been operating in countries like India and has always abided by the rates decided by the central bank of the country.
Promotions in the marketing mix of Royal Bank of Canada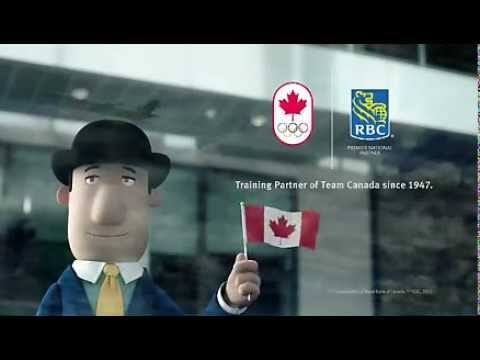 Like all other banks, Royal Bank of Canada believes in the word of mouth marketing. The banking sector has always relied on an entrepreneurial partnership for increasing their market share instead of publishing ads. Corporate collaboration brings in a lot of customers with salaried accounts, which is quite a good customer acquisition paradigm to follow.
Banks like Royal Bank of Canada are going to continue with customer acquisition through corporate partnership, which involves providing exemplary services in order to retain customers.
Providing customers with debit and credit card that has huge value adding traits is one of the other popular ways of acquiring new customers. The online market constantly reviews banks, their cards and interest rates charged which makes it easier for people to select the best bank.
Liked this post? Check out these detailed articles on
Topic of Marketing Mix of Brands
Alternatively, check out the Marketing91 Academy, which provides you access to 10+ marketing courses and 100s of Case studies.