Cheerios is a popular brand that produces breakfast cereal. It is in the shape of Torus and includes pulverised oats. This American brand is manufactured by its parent company General Mills, a multinational corporation dealing in food processing industry. Cheerios were originally manufactured and produced in the year 1941 as Cheeri Oats but later in the year 1945 it became Cheerios.  Some of the main competitor companies of cheerios are as follows-
About Cheerios
Type: Cereal brand
Industry: Food and beverage
Founded: 1941
Founders: General Mills
Headquarters: Golden Valley, Minnesota, United States
Area served: Worldwide
Current CEO: Jeff Harmening
Number of employees: 38,000
Major products: Cheerios, Honey Nut Cheerios, Multi-Grain Cheerios, Frosted Cheerios, Cheerios with Chocolatey Goodness, and Cheerios Protein
Product in the Marketing Mix Of Cheerios :
Cheerios have been able to create a distinct name for itself as a nutritious breakfast that has twelve vitamins and minerals to serve as a full breakfast. Cheerios in its original form were its main product since its inception but in the year 1976, a new flavour was introduced titled Cinnamon Nut Cheerios. Its second variant was launched in the year 1979 and called Honey Nut Cheerios.
These products are the mainstay of the brand and have become very popular. Products of this brand are available in multiple flavours with protein and heart-healthy options. Some other products in its portfolio are as follows-
In cereal category-
Apple Cinnamon Cheerios

Frosted Cheerios

Fruity Cheerios

Yoghurt Burst Cheerios

MultiGrain Cheerios

Banana Nut Cheerios

Chocolate Cheerios

Pumpkin Spice Cheerios
In snacks category
Cheerios Snack Mix – Original

Cheerios Snack Mix – Cheese
Its licensed products
Crispy Oats

Oat Cheerios

Purely O's

Place in the Marketing Mix Of Cheerios :
Cheerios is a subsidiary brand and are manufactured and marketed by its owner General Mills through various retail stores. In countries like the United Kingdom, it has been launched under Nestle brand and in New Zealand and Australia as a product of Uncle Tobys. General Mills has a manufacturing plant in Buffalo in New York and Cheerios are manufactured in this plant.  A good distribution policy is a must for every brand as it brings the product in direct contact with the customer. Cheerios are distributed in grocery stores and because of their convenient locations have become easily available.
Cheerios have also tie-ups with superstores like Walmart, which has nearly 11,000 stores in 28 countries. This exposure makes the product available in every part of the world.  Limited edition of Cheerios packets featuring world gymnast Shawn Johnson was distributed in parts of United States by Hy-Vee chain of grocery stores.
Price in the Marketing Mix Of Cheerios :
Successful marketing policies by brand Cheerios has resulted in huge sales of the product. Cheerios are obtainable in many flavours and varieties. The company has kept its pricing policy for all its products similar. They have chosen an economic pricing policy and kept its prices minimum so that everyone can afford and buy it easily. Their main target at the beginning was children and hence it kept the prices lowest so that every child could easily manage to meet its cost. Later as huge sales followed the brand realised that they were earning vast profits as their sales figure was becoming higher. Since then, pricing policy of brand cheerios has been reasonable and affordable.
Promotions in the Marketing Mix Of Cheerios :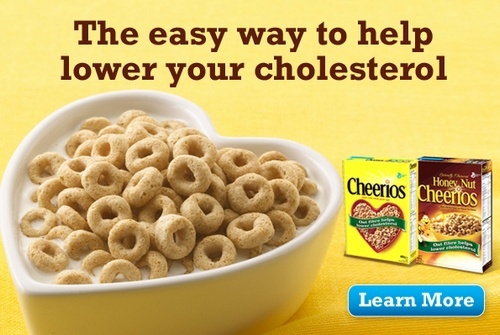 A good advertisement is surely the best way to create brand awareness. Brand markets its products through ads in newspaper and magazines and their commercials are aired on television. Cheerios have targeted children through its television commercials which feature animated characters. Bullwinkle and Hoppity Hooper were part of the ads in the early 1960s and mid-1960s respectively. The Cheerios Kid was the main character in many of its commercials as he dealt with every problem after eating cheerios. This character was revived for an online video promotion by its brand.
Cheerios sponsor a program titled Spoonfuls of Stories since the year 2002 and in the year 2009, Shawn Johnson, world-champion gymnast was featured in front of a box of cheerios. Cheerios have currently targeted health conscious people and families as its new consumers by making several announcements. In the year 2014, usage of genetically-modified ingredients was discontinued and in the year 2015, cheerios were made gluten-free with the removal of barley, rye and wheat.   
Topic of Marketing Mix of Brands
Alternatively, check out the Marketing91 Academy, which provides you access to 10+ marketing courses and 100s of Case studies.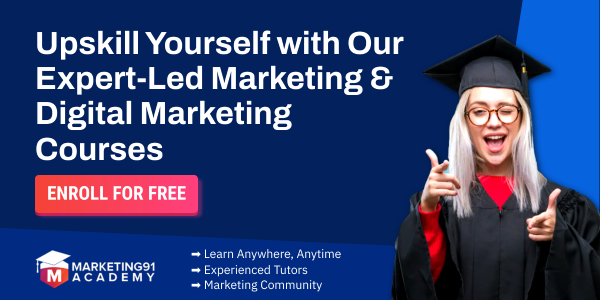 Liked this post? Check out these detailed articles on