Pricewaterhousecoopers is popularly known and traded as PWC. It is a multinational corporation that provides professional services and currently is the largest firm of service providers in world. According to a report published by Vault Accounting PwC has been acknowledged as the most-prestigious company in global market for consecutive seven years and in North America for successive three years.
PricewaterhouseCoopers was founded in year 1998 after a merger between Price Waterhouse and Coopers Lybrand and in year 2010 its name was shortened to its present name PwC for convenience and as rebranding strategy. In year 2015, company was declared largest organisation at no. 6 position in privately owned sector of United States. It is one of the auditors that belongs to Big Four and its other competitors who provide a stiff competition are as follows 
Deloitte
KPMG
EY
IBM
Accenture
Bain
McKinsey
Capgemini
BCG
About PricewaterhouseCoopers (PWC)
Type: Services network
Industry: Accounting, consulting, tax
Founded: 1989
Founder: Price Waterhouse, Coopers & Lybrand
Headquarters: London, England
Area served: Worldwide
Key people: Kevin Sneader (Chairman) and Bob Moritz (CEO)
Number of employees: 286,000
Product in the Marketing mix of PWC – Pricewaterhousecooper
PwC serves a global area and 40% of its work is limited to European companies. It has numerous firms working for and with it as each has its own separate legal entity. PwC provides services to both private and public clients although most of its relationship centres on business-to-business organisations. It serves multiple sectors like mining and energy, automotive, entertainment, communications and media.  Its product folio is limited to following-
Service Lines
Assurance
Advisory – It includes consulting activities covering performance improvement, strategy, transaction services, corporate finance, business recovery-services, business valuation, crisis management and sustainability in areas like actuarial advisory and accounting
Tax – It includes international tax compliance and planning along with local tax customs, laws, legal services, human resource-consulting and transfer pricing
Advisory
PwC has been developing initiatives for broader advisory in relation to framework of Enterprise Risk-Management. It assists companies with outsourcing and assessment of political risk in global market. PwC also has two consultancy services for actuarial departments named AIMS and HRS also called Actuarial and Insurance Management Solutions and Human Resource Services respectively. Actuarial includes areas like life insurance, pensions, investment and non-life insurance and HRS includes services related to pensions. US Federal-Government is served by PwC through practises in public sector by help of nearly 2000 professional employees.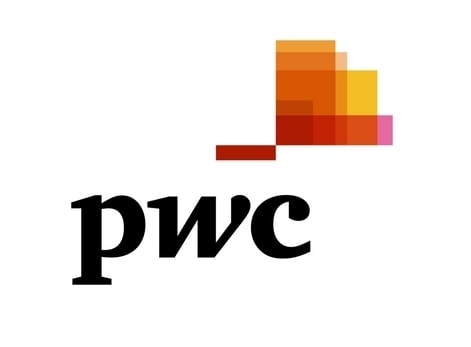 Place in the Marketing mix of PWC – Pricewaterhousecooper
PwC is an international company that serves globally with its headquarters based in London in United Kingdom. Its firms are spread in one hundred and fifty seven countries and are located in seven hundred and fifty six places like Melbourne, Riyadh, Warsaw, Poland, Madrid, Auckland and Lima. It realises the importance of efficient and capable work force and by the end of year 2015 had employed nearly 208,100 employees and amongst these 32% are working in Europe, 26% in Caribbean and North America and 22% in Asia. In order to satisfy its clients it has created numerous teams like analysts and external coaches that help in providing best possible services.
Price in the Marketing mix of PWC – Pricewaterhousecooper
Global revenues of PwC in financial year 2015 were estimated at 35.4 $ and out of these $ 11.3 billion was generated by advisory practises, $ 8.9 billion by tax practices and 15.2 billion dollar by assurance practices. PwC has a team that determines wants and needs of target markets and also gathers detailed information of its competitor's policies. It then determines its own pricing policies according to available information and after evaluating current financial conditions of market.
As the firm provides people-based-services it is necessary to maintain a balance between its pricing policy and its client's capability. Hence PwC has opted for reasonable policies for certain places and clients and a premium pricing policy for its high-end clients. It has undertaken value-based approach along with qualitative services to create pricing policies that meets with customer approval.
Promotion in the Marketing mix of PWC – Pricewaterhousecooper
As the company offers intangible services it is necessary to promote its services through high-end marketing strategies. To create brand awareness is easy but to maintain it successfully over a longer time period is difficult and hence the company revaluates its promotional activities periodically to maintain a fresh perspective in minds of consumers.
It provides information about its services and methods of handling along with their track record to satisfy potential and previous customers. PwC is determined to create a unique marketing strategy and it involves positioning its brand as best through advertisements in print media like business magazines and in social and online media. It collects vital information about current trends and client mentality by gathering information through client-feedback program.
Company's liaison partners meet with various present and potential clients and gather intelligence about what the client's demands are. Company has also opened training programs for their employees which helps them in dealing with customers. It has also its personal brand logo to create a distinctive identity. Current PwC logo was designed by Wolff Olins and was launched in year 2010 to demonstrate company's name change to PwC.
Liked this post? Check out the complete series on Marketing Mix