T.G.I. Fridays is supposed to stand for Thank God it's Friday. It is a fast-food restaurant associated with food and beverage industry. T.G.I. Fridays is a privately held company of American origins. It was founded in year 1965, 15th March by its co-founders Daniel R Scoggin and Alan Stillman. Currently it is a subsidiary of its parent companies TriArtisan Capital Partners and Sentinel Capital Partners, who bought it from Carlson Companies in May, year 2014. It faces competition from following companies
Outback steakhouse
Olive Garden
Applebee's
Local Restaurants
About T.G.I. Fridays
Type: Restaurant chain
Industry: Food service
Founded: 1965
Founder: Alan Stillman
Headquarters: United States
Area served: Worldwide
Key people: Rohit Manocha (Chairman) and Ray Blanchette (CEO)
Number of employees: 70,000
Product in the Marketing Mix Of T.G.I. Fridays :
T.G.I. Fridays is a retail chain of restaurants with its onus on casual dining. It is an eating joint serving a large menu of good quality food items with alcoholic beverages. Its diversified product portfolio includes
Appetizers
Burgers
Grilled Items
World of Flavours
Kids menu
Desserts
Hands-on
Alcoholic Beverages
Chicken
Seafood
Soups
Salads
Non-Alcoholic Beverages
Some popular items on the menu are
Ultimate Mudslide
Providence Lager
Chicken Tinga Tacos
Mac N Cheese Bites
Loaded Potato Skins
SouthWest Potato Twisters
Cajun Cream Chicken and Shrimp
Buffalo Wings
Heart of Texas Platter
Angus Rump
Blackened Salmon
Jack Daniel's Rib, Steak and Shrimp Platter
Cheeseburger Deluxe
Brownie Obsession
Chocolate Malted Turtle
Banana Cream Pie Shake
Mount Franklin Water
Thick Shakes
Loose Leaf Temple Tea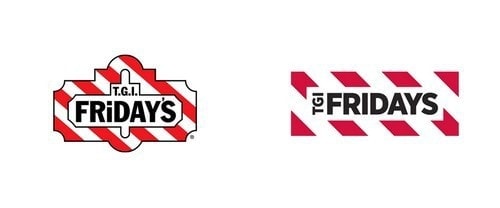 Place in the Marketing Mix Of T.G.I. Fridays :
T.G.I. Fridays have spread its presence in most parts of United States. It has extended its international presence at global market with nearly nine hundred locations in more than sixty countries.  It includes places like South Africa, Argentina, Canada, Ecuador, Venezuela, China, Japan, India, UAE, Taiwan, Austria, New Zealand, United Kingdom, Australia, Romania, Sweden and Ireland. The brand has its headquarters base at Dallas in Texas. T.G.I. Fridays started its operations by opening its first joint in New York. Its highest grossing and most popular branch is located at Haymarket Leicester Square. T.G.I. Fridays operate on a franchise system.
Largest franchisee owner is The Briad group in New Jersey. In United Kingdom its franchise owner is Whitbread PLC, who served in 45 locations but resold its rights back to T.G.I. Fridays in year 2007. Brand T.G.I. Fridays started its operations in India from Delhi on 5th November year 1996 and since then has spread its presence to other cities.
Price in the Marketing Mix Of T.G.I. Fridays :
T.G.I. Fridays has targeted upper, upper-middle and middle-class people from urban areas as its potential customers. It is an establishment for singles, couples and families and its refreshing concept distils a wonderful and unique experience.  T.G.I. Fridays has adopted a reasonable pricing policy to garner maximum market share and to make further inroads. Its affordable and pocket-friendly product prices have helped in maintaining a steady flow of customers that have proved their loyalty by dining again and again at its establishment. It has also adopted a promotional policy and offers incentives to its customers in terms of discounts and vouchers.
Promotion in the Marketing Mix Of T.G.I. Fridays :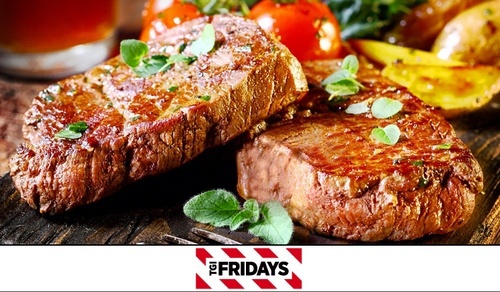 T.G.I. Fridays has adopted an integrated marketing policy and has launched ad campaigns via print and electronic media in television, magazines, leaflet and newspapers and social media platforms like Instagram, Facebook, Blogs, Twitter and YouTube. Restaurant is easily distinguishable because of its appearance. It has a comfortable ambience and relaxing environment with red-striped canopies, Tiffany lamps, brass railings and antique décor.
T.G.I. Fridays was the first restaurant to promote Ladies Night where single women were able to have casual drinks and dinner. It has implemented promotional strategy like free pancakes with every meal on certain days and exclusive vouchers for birthdays and anniversaries. T.G.I. Fridays has received numerous awards. In the year 2012, it was awarded International Franchisee of the Year by Carlson Restaurants, in the year 2013 International Developer of the Year and in the year 2014 Fountain Gate Best Family Dining Restaurant.
Liked this post? Check out the complete series on Marketing Mix