Videocon is an Indian Public limited company that deals in various diversified products.  Founded in the year 1979 by Venugopal Dhoot, it has its headquarters in Mumbai, India. In order to pace itself with changing times the company has been introducing various products at regular intervals that are better and equipped with latest technologies. Some of the rival business companies of Videocon are as follows-
About Videocon
Type: Conglomerate
Industry: Consumer electronics
Founder: Venugopal Dhoot
Headquarters: Mumbai, India
Area served: India
Number of employees: 20,000+
Product in the Marketing mix of Videocon
Videocon has nearly one hundred and seventy-seven items with five product lines in its kitty and some of them in relation to various industries are as follows-
Consumer Electronics – This industry includes Color television, Audio Systems, VCRs, Black & White television sets and Color Monitors.
Home Appliances – This section comprises of Water Purifiers, Mixers & Grinders, Microwave Ovens, Dishwasher, Air Conditioner, Washing Machines and Refrigerators.
Components – Compressors, Monitors that are used for computers, Components that are related to television sets, Audio Systems and VCR, Glass Shells needed for picture tubes of color television, Picture tubes of black & white television sets and other electrical components. Videocon has the distinction of coming at the third position in the manufacturing of picture tubes in the whole world.
Office Automation – Digital MP3 Player, Power Inverter, Data Projector, Kiddy PC, Digital Diaries.
Internet – This includes Web and Content Solutions, ISP.
Petroleum – This includes Extraction of Crude Oil.
Retail – In retail industry, Videocon is the owner of three brands namely DigiWorld, Planet M and Digihome.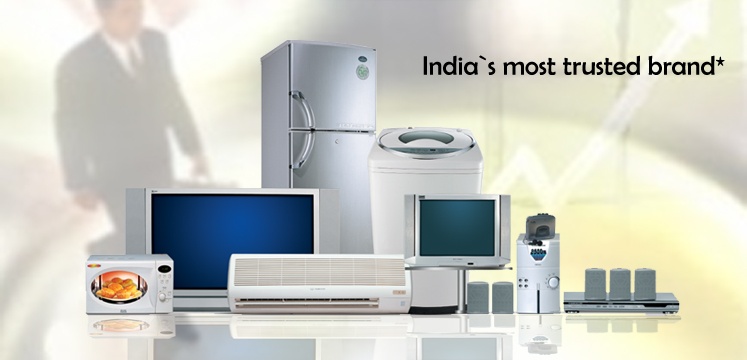 Videocon with its subsidiary "Videocon d2h" has taken new steps in Satellite television industry providing numerous direct satellite services for broadcasting like audio programing and television related interactive services to Indian residential and commercial customers. Videocon Telecom, another subsidiary deals in telecommunications providing GSM related mobile services to the Indian consumers. Besides the products, Videocon is pledged to provide better and efficient services to all its customers, as it believes that services are an important part of a company. It has opened "Model Centers" to provide services in all branches in major cities like Hyderabad, Ahmadabad, Mumbai and Kolkata.
Place in the Marketing mix of Videocon
In India, Videocon has seventeen manufacturing plants and it has manufacturing units in Mexico, Italy, Poland and China. The company has established an organized networking channel that will enable it to handle its distribution policies successfully and at faster pace. It provides one of the largest networking sites for its product sales and service section.
Warehouses are at strategic locations to ensure quick deliveries of products. Efficient work managers control the route from the manufacturing plant to the consumer in a systemized manner to provide maximum results.
Videocon is a firm believer of retail sales and has opened its retail chains Digiworld, Videocon Plaza and DigiHome all over. Videocon Plaza, with its numerous outlets in all the important cities, ensures easy availability of Videocon products to the customers. Digiworld is an outlet that operates as a multi-brand store where products of different brands including Videocon can be purchased.
Digihome is an extended version of Digiworld chain but on a small-scale basis. Training Academies are set up by the company to enhance the soft skills and technical aspects of its engineers. In order to provide efficient and better after-sales services, the company has set hubs for spare-parts at numerous convenient points.
Price in the Marketing mix of Videocon
As Videocon deals in a wide range of products catering to an even wider section of the society, it has kept its pricing policies different for its product ranges. For Household items including durable goods, it has tried for a penetration pricing policy where the prices are lesser to ensure easy affordability to the consumers.
As the company has gone for a strong penetration policy towards its rural market, it has kept all the prices at nominal ranges. This is to capture the untapped rural consumers by providing better quality goods at low and realistic prices. Videocon has been successful in its endeavor to provide qualitative products at fair prices.
The consumers have identified themselves with this brand as they realize that value-added pricing policies of the company has helped them at getting better goods equipped with latest technology at very minimum price ranges. In its urban market, the company has kept its prices at a lesser range than its competitors have. The difference is nominal but it ensures a steady consumer base that generates higher revenues because of higher sales figures.
Promotions in the Marketing mix of Videocon
Videocon has been launching continuously and at regular intervals its new products, to maintain and gain new consumers. The company has the distinction of launching the 3D sets of televisions and washing machine with tilt drum facility. The company has hired female promoters to create and sell its newer range of washing machines as it believes that female promoters will be able to make the homemakers understand the products better. It has also announced various schemes to promote its product portfolio.
For instance, if a Videocon LCD Satellite was purchased the customer will be getting an added benefit of INR 20,000 by receiving two years d2h services free accompanied by a money back involving scheme. The company has a toll-free number 2-2-2 where quick responses to all the queries are the normal norm.  Videocon has service vans equipped with spare parts and tools for providing services at strategic points.
The company organizes free camps at regular intervals to understand and solve the consumer problems. It also provides special offers that involve exchanging new products with the older ones at minimum prices, discount coupons, discounts on accessories and spare parts, free services for a limited period and even annual contracts for maintenance. Videocon, in its brand makeover has come up with a new logo that has "V" engraved to represent a new and fresh identity.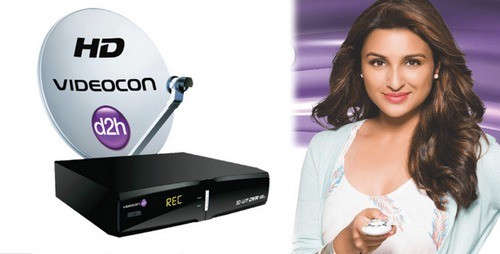 This is to deal with the changing times by coming up with better and innovative ideas. Videocon has come up with fresh promotional advertisements shown on every television channel, radio and billboards. It has Gippy Grewal, a Punjabi singer as its brand ambassador for Videocon Telecoms whereas actor, Abhishekh Bacchan was the ambassador for Videocon d2h from whom Parineeti Chopra has taken over. Shahrukh Khan has been the brand ambassador for Videocon home appliances.
Liked this post? Check out the complete series on Marketing Mix