The Marketing mix of Pantaloons discusses the 7P's of Pantaloons or the service marketing mix of Pantaloons. Pantaloons is a leading retail chain in India.

About Pantaloons
Type: Retail Company
Industry: Fashion
Founded: 1988
Founder: Tulsi Tanti
Headquarters: Mumbai, India
Area served: India
Key people: Rakesh Biyani – Chairman and Sameer Gehlaut – Chief Executive Officer
Number of employees: Over 18,000
1. Product:
E-commerce: Pantaloon's website Futurebazaar.com has revolutionized the e-commerce business in India. It offers a wide range of products at affordable prices.
Food: In food business, the group offers a host of options.
Food Bazaar – a chain of large supermarkets; Brew Bar – a beer bar; café Bollywood – a national chain of eateries; Chamosa – a pan-Indian chain of snack counters, and Sports Bar – a bistro focused on the world of sports.
Fashion: The group offers a variety of options in fashion. Its brands include aLL, Blue Sky, Central, Etam, Fashion Station, Gini & Jony, Navaras, Pantaloons, and Top 10.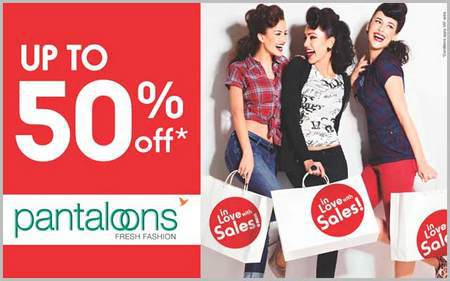 Home & Electronics: Options include: Collection i – a lifestyle furniture store; Electronics Bazaar – offers branded electronic goods and appliances; e-zone – trendiest electronics items; Furniture Bazaar – entire range of Home Furniture; Home Town – one stop destination for all the home needs.
General Merchandise : Options Include: Big Bazaar , Shoe Factory, Brand Factory, Navaras, KB's FairPrice , Central, Blue Sky
Leisure & Entertainment: Options are: Bowling Co. – state-of-the-art premium family entertainment centre, offering multiple, novel and unique leisure and entertainment options; F 123 – offers a wide range of gaming options ranging from bowling and pool to redemption and interactive video games to bumper cars.
Wellness & Beauty: Options are: Health Village – a state-of-the art spa and yoga centre; Star & Sitara: Beauty salon for men and women; Tulsi – provides access to the best allopathic, ayurvedic and homeopathic medicinal products; Turmeric – offers beauty products like colour cosmetics, fragrances, herbal and specialty skin items, hair products and bath accessories.
Books & Music: Future Group's brand – "Depot" offers Books, CDs, and stationery items.
2. Price:
Pantaloons India has brought a whole new revolution when it comes to pricing strategies, which is evident through the success of its Big Bazaar and Food Bazaar outlets.
3. Place:
The company operates over 12 million square feet of retail space, has over 1000 stores across 71 cities in India and 65 rural cities with taking over Aadhar(). It plans to take up  floor space of 30 million square feet by 2011.It has plans to open over 3000 new stores by 2010. It is targeting the Tier-2 and 3 cities which has a huge unleashed potential.
4. Promotion: 
They use magazines, newspapers, television, radios , hoardings, internet etc for promoting the brand . They have joint ventures and alliances with many companies to promote the brand.
Seasonal Discounts , Sales Discounts during Festivals are offered to attract consumers.
5. People:
At the senior management level, the group hired high profile executives from reputed organizations like Goldman Sachs , Coca-Cola India, PRIL also tied up with a few management schools to create a management talent pool for the lower levels.
Best Employers in India (Rank 14th) in the Hewitt Best Employers 2007 survey.
The company follows a multi-format retail strategy that captures almost the entire consumption basket of Indian customers.
6. Processes:
Pantaloons Retail has implemented SAP with an investment of $10 Million in keeping pace with the technology and it is currently in the process of setting up a SAP consultancy software. SAP will be helpful in building robust transaction management system and
7. Physical Evidence:
It has a huge list of awards, recognition in its kitty like Most Admired Fashion Group Of The Year, Most Admired Food & Grocery Retailer Of The Year , Most Admired Food Court , Most Admired Retailer of the Year, ,Most Admired Food & Grocery Retailer of the Year – Supermarket
It is the pioneer in the retail industry and it believes in developing strong insights on Indian consumers and building businesses based on Indian ideas, as espoused in the group's core value of 'Indianness.' The group's corporate credo is, 'Rewrite rules, Retain values.'
Also Read Service Marketing Mix
Liked this post? Check out the complete series on Marketing Mix