YES BANK, is one of the youngest banks in India but has been able to fast establish itself as the fifth largest bank in the Indian private banking sector. Founded by the late Ashok Kapur and Rana Kapoor in the year 2004, it is the only bank to have been awarded the Greenfield Bank license by the RBI in the last 20 years. Today, YES BANK has steadily been able to build corporate, SME and Retail investment banking, banking franchises, branch banking, transaction banking, wealth management business lines, corporate banking as well as financial markets business lines across India.
Competitors
HDFC Bank
Axis Bank
IndusInd Bank
ING Vysya Bank
ICICI Bank
Kotak Mahindra Bank Limited
About Yes Bank
Type: Private sector bank
Industry: Banking
Founded: 2003
Founder: Rana Kapoor
Headquarters: Mumbai, India
Area served: India
Key people: Sunil Mehta (Chairman) and Prashant Kumar (CEO)
Number of employees: 20,000
Product in the Marketing Mix of Yes Bank :
The bank offers an array of products in its mix. These include:
Commercial banking
Retail Banking: The Bank has at least 950 branches and about 2,000 ATMs countrywide, with a major presence in the urban areas. It is among the fastest growing private banks in the country
Corporate & Institutional Banking: This is one of the major divisions of YES BANK, with a registered turnover of at least 1,000 crores.
Corporate Finance: Customized products and advisory services are offered as risk education and management strategies
Investment Banking: The Bank identifies, structure and executes investment transactions for clients in an array of geographies and industries. Such transactions include divestitures, IPO advisory, mergers & Acquisitions and Private Equity syndication etc.
Financial Marketing: This offers clients with risk management solutions in relation to interest rate exposures and foreign currency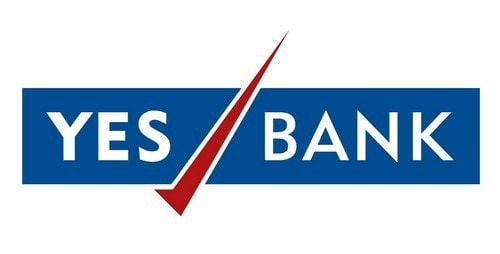 Price in the Marketing Mix of Yes Bank :
Since the bank is under the central bank's regulations, its pricing strategy has to be in tandem with that of the other banks in the country. This does not, however, mean that its prices have to be the same as those of the other banks.
Within the RBI's limits, the bank employs competitive pricing strategy as a means of attracting more customers to within the precincts of such a young bank. Its interest rates are among the lowest on the market averaging at about 7%. Customers having frequent and good transaction records are given waivers and preferences hence attracting more customers. Its charges are a bit flexible and more attractive than that of most of its competing banks.
Place in the Marketing Mix of Yes Bank :
YES BANK is present in India and unlike a good number of other Indian banks, it hasn't yet crossed the borders as such, save for its first branch that was recently opened in Dubai. It boasts of more than 950 branches, mainly in the urban areas as well as at least 2,000 ATMs across the country. Most of the branches are concentrated around Delhi and Maharashtra regions.
The bank is also present in a unified manner, this offering accessibility convenience. The bank has partnered with some of the major organizations and companies to help interested parties get the best of products. Some of such partnerships involve companies like IBM, MasterCard, CISCO, Max Life Insurance, American Express and Bajaj Allianz etc. And yes, YES is available online.
Promotions in the Marketing Mix of Yes Bank :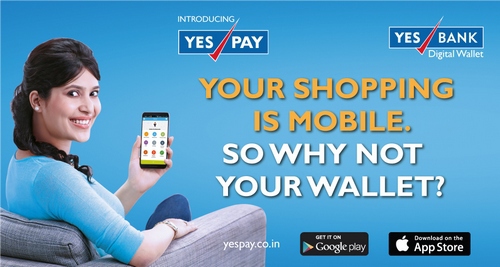 There are various methods being employed by the bank to improve its visibility. These include through print advertisements via the major newspapers, TV commercials and print adverts on its branches. Internet marketing has also been employed, where social media sites such as Facebook, Twitter as well as YouTube-the global leading video hosting company, are used to reach the customers.
New offers are communicated to customers with TV commercials used to catch the fish that is not yet on the net. CSR activities have also played an important role in promoting the company's presence. The company has organized various events and has also greatly been associated with IPL thus boosting its popularity among cricket watching crowds and enthusiasts.
Liked this post? Check out the complete series on Marketing Mix