Camry is an automobile brand sold internationally by its parent company Toyota. It is of Japanese origin and has been in the market since the year 1982. At its inception, it had a narrow body and was of compact size but later its models also included the mid-size body. USP of Camry is its fuel efficiency, dynamic designs and value-added worth. It has an apt tagline Beyond Excellence that defines all its cars. Camry belongs to the Sedan segment of automobile sector and has targeted families, businessmen and young executives as its customers. Some of its main competitors in the automobile industry are as follows-
Ford Focus
Honda Civic
Hyundai Sonata
About Camry
Type: Mid-size car
Industry: Automotive
Founded: 1982
Founder: Toyota Motor Corporation
Headquarters: Toyota City, Japan
Area served: Worldwide
Key people: Akio Toyoda (Chairman) and (CEO)
Number of employees: 370,000
Product in the Marketing Mix Of Camry (Toyota) :
Modern and up-to-date applications and innovative features like push-button ignition, keyless access and weather forecast have made Camry one of the most popular brands in the international market. It has numerous safety features that have enabled it to face stiff competition successfully.
From years 1982 to the year 1998, a brand manufactured compact cars but in the year 1991, it deviated towards mid-size vehicles that are still in production. Camry Toyota in the year 1982 became an independent model line with its V10 Series and later V20 Series. In the year 1990, this model was replaced by V30 sedan and was sold only in Japan.
Overseas demands led to the launch of XV10 station waggon and sedan in the year 1991. In the year 1993, XV10-bodied Coupe was launched which later went on to become an independent line known as Camry Solara. V30 was replaced by V40 in the year 1994 and its replacement was XV20 launched in the year 1996. In the year 2001, Camry launched XV30, a wide-body model sold as a sedan. In the year 2006, XV40 entered markets to replace its previous version and Camry's Aurion became the brand's donor model. Subsequently, XV50 entered markets in the year 2011 and is currently occupying automobile markets as a sedan and station waggon titled Vista Ardeo.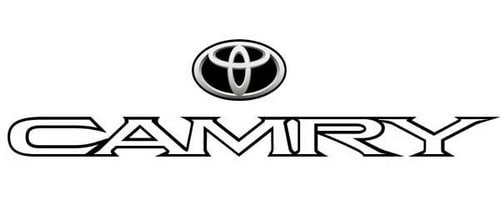 Place in the Marketing Mix Of Camry (Toyota) :
Camry has its reach in markets such as Asia, Australia and the United States. It has set up manufacturing plants in different locations so as to help in reducing actual cost prices of its vehicles. Brand Camry has a capable servicing network and its distribution strategy is second to none.
Retailers and dealerships are its vital distributing channels. It has set up dealerships at strategic points that are liable to make maximum sales transactions. Some of its retailers include auto-supply outlets that sell other products of the brand including accessories and spare parts. The company also provides the contract to small-scale suppliers to capture local markets. Camry cars are easily available at showrooms and can also be ordered through online facilities.
Price in the Marketing Mix Of Camry (Toyota) :
Pricing policies are a vital part of marketing strategy for any product as it has a direct impact on its sales figures and ultimately on revenues. These policies are dependent on various external and internal factors. Camry has adopted a value-added pricing policy in accordance with its models. The company tries to find perceived and actual value of its product and sets the prices after a complete evaluation. In various cases, it also uses market-oriented strategy for pricing and this is based on prevalent conditions of the market at a particular place.
Competitive pricing is also one of the policies adopted by Camry as it does not want to lag behind its competitors and hence it tries to match its prices by keeping a strict eye on the competition. It also provides various services at reasonable prices so that it results in lowering of actual prices.
Promotions in the Marketing Mix Of Camry (Toyota) :

In order to enhance its brand image, Camry has taken help of various promotional activities like sales promotion, personal selling, direct selling, public relations and most importantly advertising through TVC campaigns and print media. News channel and newspaper are used to a large extent to create a positive awareness about the models.
Their catchy pictures are displayed on billboards to catch the eyes of passerby. Online media has been roped in as it is the most efficient medium nowadays and has a wider reach of audiences.  Twitter, Blog and Youtube are some of the online mediums that can create far-reaching awareness amongst prevalent and promising customers. Hugh Jackman was signed as Toyota's ambassador for Camry commercial for Thailand.
Liked this post? Check out the complete series on Marketing Mix