iWatch or Apple Watch is a product from its owner company Apple Inc. It is a smartwatch and is associated with consumer electronics industry. This product line was released in the year 2015 on 24th April. In the second quarter of the financial year 2015, Apple Watch became a best seller with a supply of 4.2 million units. It faces lots of competition from following companies-
About iWatch
Type: Smartwatch
Industry: Consumer electronics
Founded: April 24, 2015
Founder: Steve Jobs, Tim Cook
Headquarters: Cupertino, California, United States
Area served: Worldwide
Key people: Tim Cook (CEO), Jeff Williams (COO)
Number of employees: Over 154,000+
Product in the Marketing Mix Of iWatch :
iWatch is a multi-performance watch with touch screen facility and has special features like health oriented and fitness tracking capabilities as it is integrated with other services and products from Apple. The first generation of Apple Watch was accessible in twin case sizes of 1.7 inches and 1.5 inches and in four different variants-
Apple Watch Edition
Apple Watch Sport
Apple Watch Hermes
Apple Watch
Apple Watch is wirelessly connected to perform functions like texting and calling from iPhone.  It is pressure sensitive and has a side button for displaying contacts and accessing Apple Pay. It can be charged via inductive charging and its battery lasts for nearly eighteen hours. iWatch is also compatible with models like iPhone 5 and with models that run on iOS 8.2 or later versions that run via usage of Bluetooth or Wi-Fi. Second Generation of iWatch was launched in the year 2016, September with two tiers that include Apple Watch Series 1 and Watch Series 2.
Series 1 had significant features like Apple S1 processor with dual-core variant and Series 2 had Apple S2 processor of dual-core variety with GPS, partial water resistance, brighter display and light sensor. Each model of Apple Watch has several band options like Link Bracelet, Milanese Loop, Leather Loop, Modern Buckle, Classic Buckle and Sports Bands. Third-party apps like Instagram and Twitter are available for usage on Apple Watch.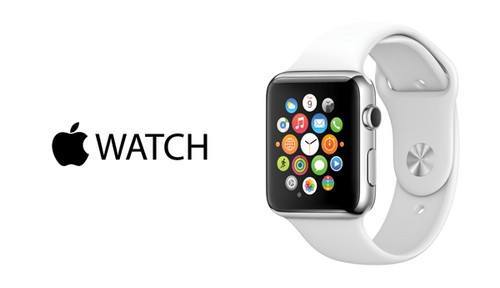 Place in the Marketing Mix Of iWatch :
Apple is a global brand and its watch is easily available in several countries and cities like United States, Canada, India, United Kingdom, South Africa, Indonesia, Philippines and Chile. The brand has a strong distribution network that is of immense help in making its products obtainable for consumers in most markets. During its early days, an individual had to make a booking for fitting and demonstration of iWatch. It was not available via its Apple retail outlets but had to be ordered through its official website.
Later the company changed its distribution policy and selected models were accessible at authorised retail outlets of Apple and some luxury boutiques with which the company had tie-ups. Since 4th June, the year 2015, Apple Watch is easily available at all Apple stores and from 24th August "Best Buy" announced its decision of selling Watch via its retail outlets. Later Sprint and the T-Mobile US also announced sales through its retail stores.
Price in the Marketing Mix Of iWatch :
iWatch is one of the most convenient and functional devices in the consumer market. It is a personal product from brand Apple that is designed to be worn instead of being carried. This wearable is of high quality and the brand has adopted a premium pricing policy for this product. Prices are no doubted higher than similar products of rival companies but Apple has confidence on its loyal customers and realises that people will buy Apple products both for quality and status symbol. Moreover brand Apple does not want to lose its competitive advantage and thus has maintained its high prices.
Promotions in the Marketing Mix Of iWatch :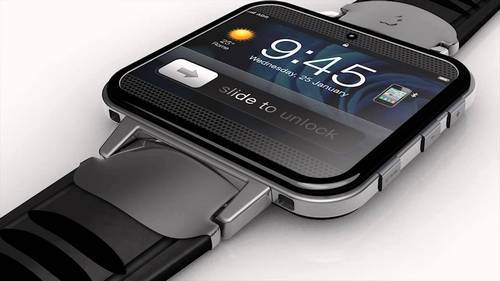 iWatch is a precise timepiece and is projected in the market as a fashion accessory. Apple has started several promotional activities to market this new product. The company has also emphasised on its special features like fitness and health oriented via ad campaigns. Its ad campaigns are also advertised in electronic media via television and in print media through magazines.  Apple Watch was extensively advertised in Vogue magazine with the 12-page spread, primarily focussing on band styles and body combinations. The company has also put up several hoardings to increase its brand visibility. Time listed Apple Watch as one of the 25 Best inventions belonging to the year 2014.
Liked this post? Check out the complete series on Marketing Mix